Published on
June 26, 2019
Category
Features
In '70 and '80s Germany, a handful of Turkish labels released thousands of cassettes for the country's 'gastarbeiter' or 'guest workers'. With an album alongside Elektro Hafız on the way, Istanbul-based producer Grup Ses explores their psychedelic legacy.
I have been collecting tapes released from Turkish labels in Europe since the mid-2000s. It all started with Barış Manço's 'Disco Manço' tape from the label Türküola, which was only available in Germany. I noticed that the album included completely different versions of his classics alongside instrumentals, so I began looking for more.
The Turkish population in Germany started to grow in the 1960s, with the migration of 'gastarbeiter' or 'guest workers'. Their longing for home created a constant desire for Turkish music, and labels like Türküola, Uzelli and Minareci stepped in to meet the the demands of the gastarbeiter. And while these tapes wouldn't have found much space in German record shops, they were being sold in Turkish community shops.
Between the 1970s and 1990s, thousands of these tapes were released.
Among them were albums by popular artists that weren't released in Turkey, like Barış Manço's Disco Manço or Beyaz Kelebekler's Live in Köln albums featured in this mix. Some of the releases were tape versions of vinyl albums released in Turkey, with bonus tracks. Some were recorded by artists who had emigrated from Turkey like Grup Doğuş, who are also featured.
With such a diverse spectrum of music produced during this time, I chose to focus this mix around Turkish psych cassettes from 1975 to 1987.
Listen to the mix above, check out the cover art and find out more about each of the tapes below.
Shouts to my partners in digging, Çerikunda and DJ No Frost.
---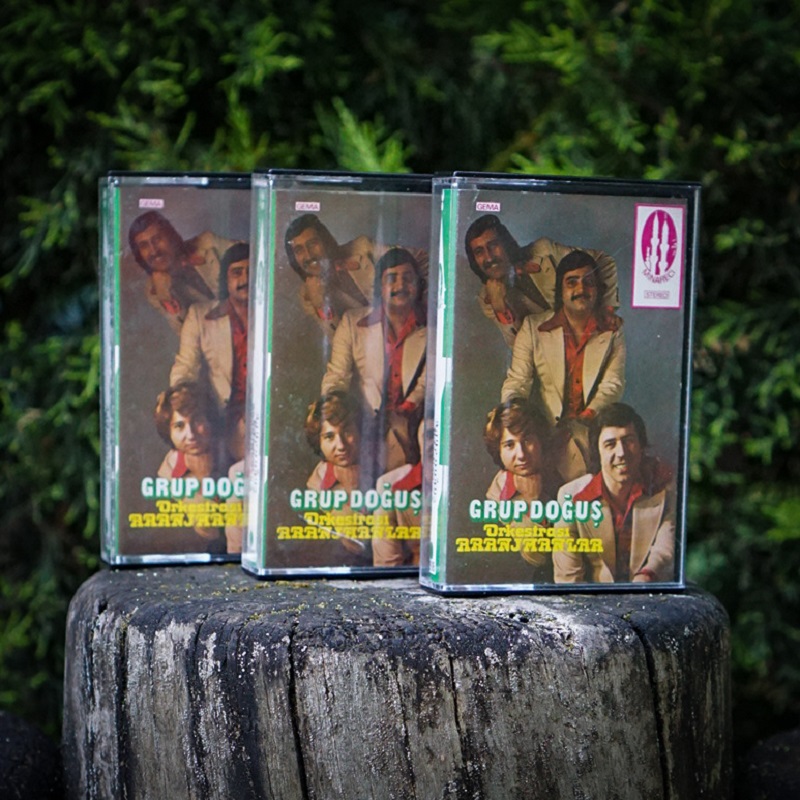 Grup Doğuş
Aranjmanlar
(Minareci, 1975)
Track: 'Gülme Ha Gülme'
Appears at: 11.48 – 16.55
I got this tape few years ago. The Anatolian pop classics on the tracklist caught my attention immediately. Grup Doğuş found a way to perform those classics in a rawer style. Until recently, I had no idea about the band. Ercan and Cem from Ironhand Records were able to track down a member in order to reissue some music of theirs in 2019. The band was formed by brothers, who were guest workers that emigrated from Turkey to Germany. Hammond player Tufan Aydoğan, also dubbed "Conqueror of Organs, Hammond Tufan" by Barış Manço, was organist and the vocalist of the band. His brother Muhittin Aydoğan played bass, alonsgide drummer Koray Dikmen and guitarist Sedat Ürküt.
---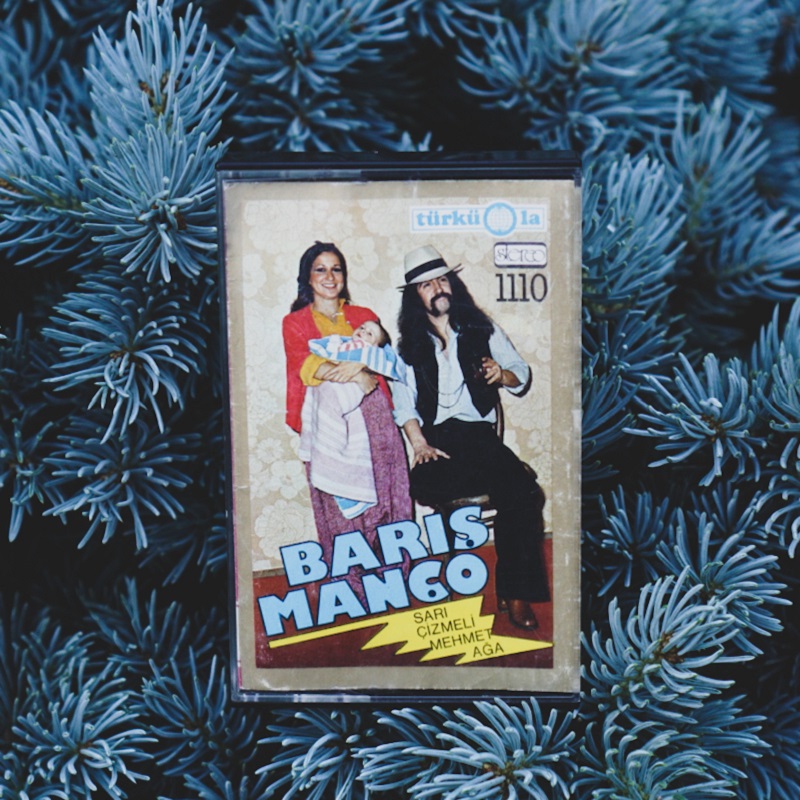 Barış Manço
Sarı Çizmeli Mehmet Ağa
(Türküola, 1979)
Tracks: 'Bolu Dağları' / 'Çağrı'
Appear at: 00.40 – 02.19 / 24.15 – 29.00
Almost half of this tape includes different versions of previously released tracks and unreleased music from Manço's archives. The highlight of the tape is 'Kurtalan Ekspres' aka 'Çağrı'. It's a song recorded in Barış Manço's home studio, composed by Ohannes Kemer.
---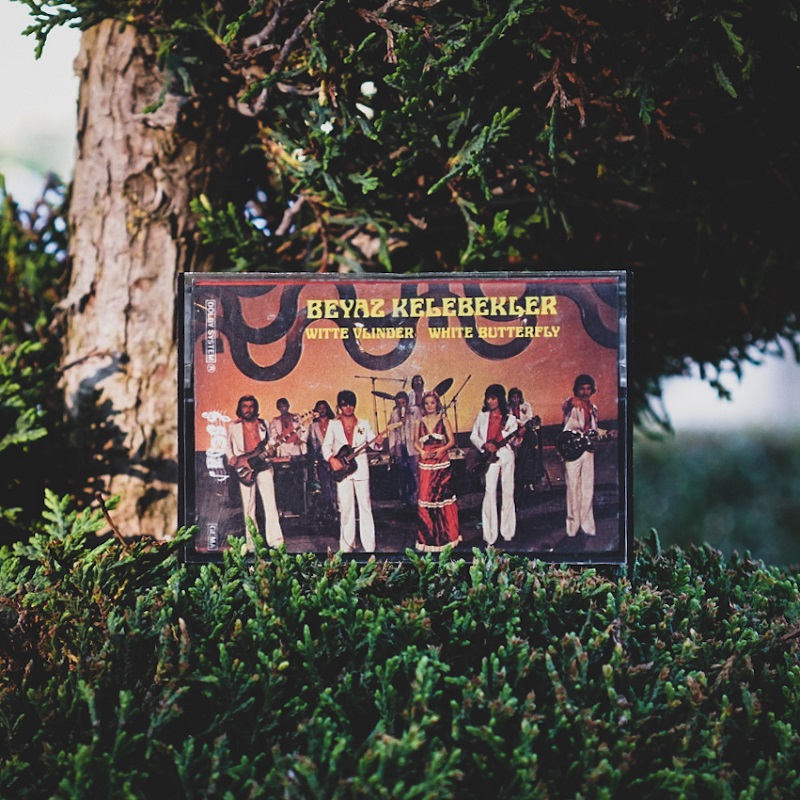 Beyaz Kelebekler
(Seda, 1976)
Track: 'Dam Üstüne Çul Serer'
Appears at: 56.34 – 61.20
Beyaz Kelebekler were one of the most popular bands in '70s Turkey. They also released a couple of 45s in the Netherlands and Italy. The album was recorded in Cologne at the end of their European Tour. Captured in one take, the hour long recording showcases their live sound, and a selection of tracks were reissued on vinyl last year by Pharaway Sounds.
---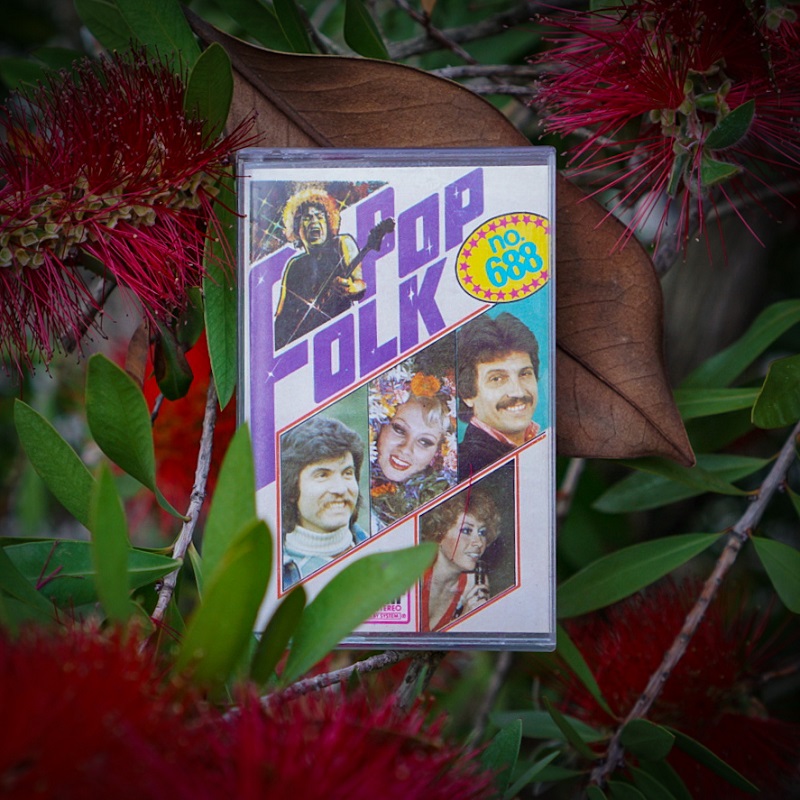 VA
Pop Folk
(Uzelli, 1975)
Tracks: Sibel Şahin – 'Nem Alacak Felek Benim' / Seyhan Karabay – 'Ölüme Ferman Yok Yar'
Appear at: 9.52 – 11.48 / 29.00 – 31.55
This compilation of Anatolian pop by Uzelli Records has an impressive lineup. Most of the tracks selected are available on 7″, aside from two songs by singer Sibel Şahin and 'Ölüme Ferman Yok Yar' by Seyhan Karabay & Kardaşlar (which has now been included on a recent Seyhan Karabay & Kardaşlar compilation by Arşivplak.)
---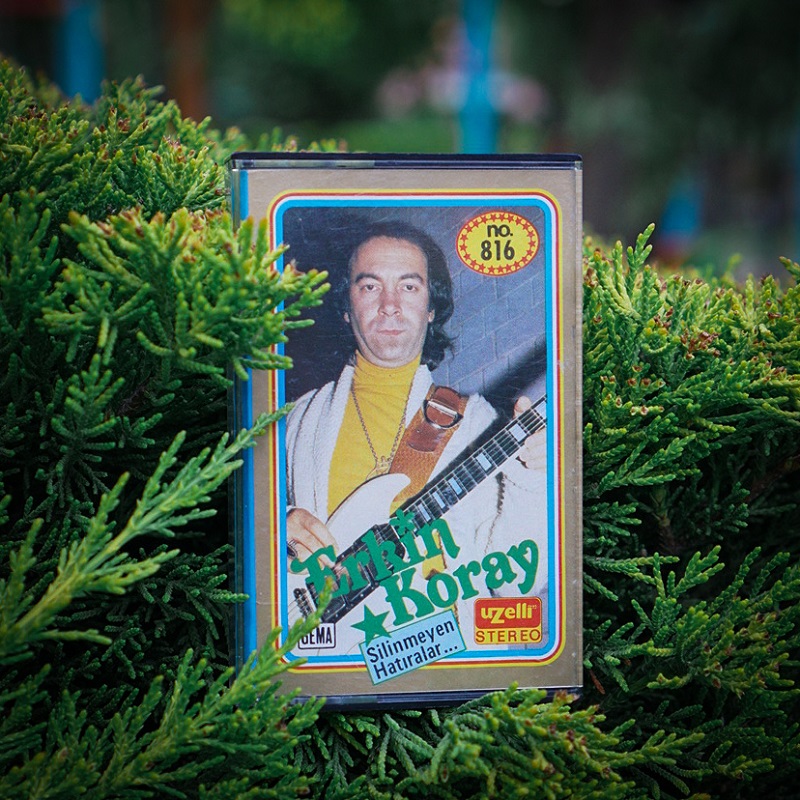 Erkin Koray
Silinmeyen Hatıralar
(Uzelli, 1983)
Track: 'Öksürük'
Appears at: 53.05 – 56.34
Silinmeyen Hatıralar includes one of my favourite late Erkin Koray tracks, 'Öksürük'. A remastered version can be found in a recent compilation on vinyl by Uzelli Records called Uzelli Psychedelic Anadolu.
---
Grup Ses & Elektro Hafız's Varyete is out on 5th July via Zel Zele.