Published on
August 18, 2016
Category
Features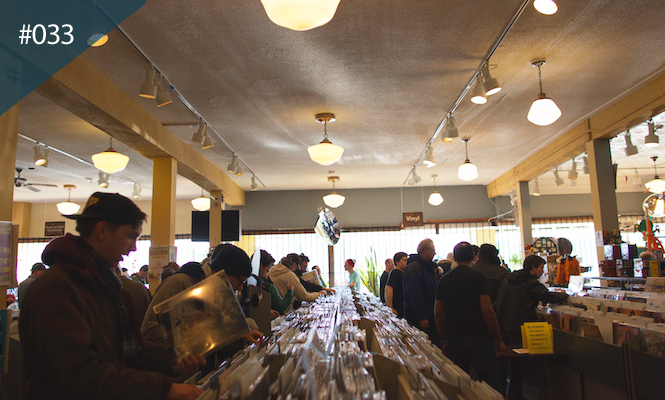 Prince's record shop of choice should be yours too.
Every week, we pick out one must-visit spot from a different city around the world with photos and a little bit of history. Think of it as a kind of 1000 places to see before you die but for record shops.
The Twin Cities has a fine musical heritage, and The Electric Fetus has witnessed pretty much all of it. For almost fifty years it has collected cult anecdotes like Hüsker Dü 7″s, from naked fire sales in the '60s to being the site of Prince's last record shopping spree. We simply had to visit.
---
The Electric Fetus
Location: 2000 4th Ave. S, Minneapolis, MN 55404 / 12 E Superior St., Duluth, MN 55802
Contact: www.electricfetus.com
Go for: A little piece of Twin Cities history
What's the story? Simultaneously voted "worst name for a business" and "best place to shop in America" in its 48 year history, Electric Fetus has seen it all. Founded in Mineapolis' very own Haight-Ashbury the same year that Hendrix released Electric Ladyland, the shop's early incarnation was one of ritual liberation.
From leaving the shop vacant but for a note that customers please leave money for their purchases by the till, to the infamous Streakers' Sale, where the naked could shop for free, Electric Fetus embraced the spirit of the '60s and gathered a dedicated cult following as a result.
Located in its current spot since the '70s and now with another outpost in Duluth, The Electric Fetus is an old-school record shop in the most wholesome sense of the word – there to put its customers onto new and second hand music from across genres, while also paying a debt to local acts through ticket sales, vibrant in-store gigs and all the merch you could hope to get your hands on.
And why not? At the Minneapolis HQ, the space is large and the shelves well-stocked, with an estimated 50,000 records to choose from, six of which Prince popped in to cop on his final record shopping spree just days before his death earlier this year. A weighty recommendation indeed.