Published on
August 18, 2016
Category
Features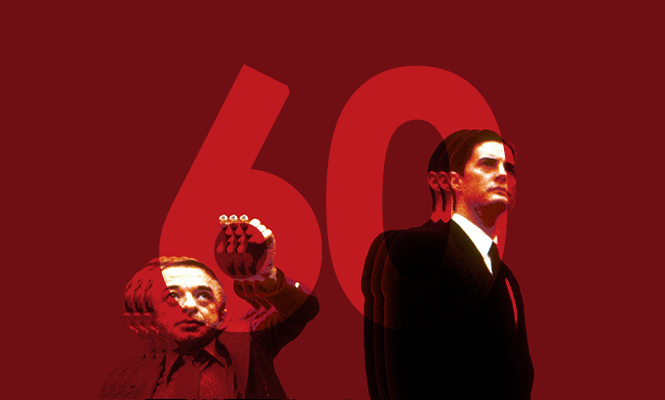 The owls are not always what they seem.
The mystery of who killed Laura Palmer, a gallery of bizarre characters, sex, violence, dream sequences and damn good coffee are just a few reasons why Twin Peaks is one of television's greats.
With the hotly anticipated reboot airing in 2017 plus reissues of Angelo Badalamenti's soundtrack on the way, it's a great time to be a fan. And if you're as hooked as we are, you'll have also caught experimental pop band Xiu Xiu's live re-imagining of the haunting score – one of the year's best vinyl releases so far.
"The music of Twin Peaks is everything that we aspire to as musicians and is everything that we want to listen to as music fans. It is romantic, it is terrifying, it is beautiful, it is unnervingly sexual," Xiu Xiu's Jamie Stewart will tell you. In fact, the band's name is taken from Xiu Xiu: The Sent Down Girl, a 1998 film directed by Joan Chen, also known as Twin Peaks' lumber mill owner, Josie Packard.
In the spirit of Xiu Xiu Plays The Music Of Twin Peaks, Stewart's selection for VF Mix 60 presents an alternative soundtrack to David Lynch's twisted town. "These are not songs that have anything directly to do with Twin Peaks but are songs that, to me, in an imaginary way could fit in that world, within the lives of those characters and in that dream…"
---
Tracklist
Circuit De Yeux – Lithonia
Morton Feldman – Rothko Chapel Third Movement
Bauhaus- Passion Of Lovers
Charlemagne Palestine – Super High Notes
Caterpillar – The Cure
Francois Hardy – Viens La
Merzbow – Catch 22
Diamanda Galas – Sono L'anticristo
Dirty Beaches – A Hundred Highways
Lawrence English – Guillotines And Kingmakers
Exuma – Dambala
Prurient – Lay By Son
Slim Harpo – Shake Your Hips