Published on
November 1, 2013
Category
Features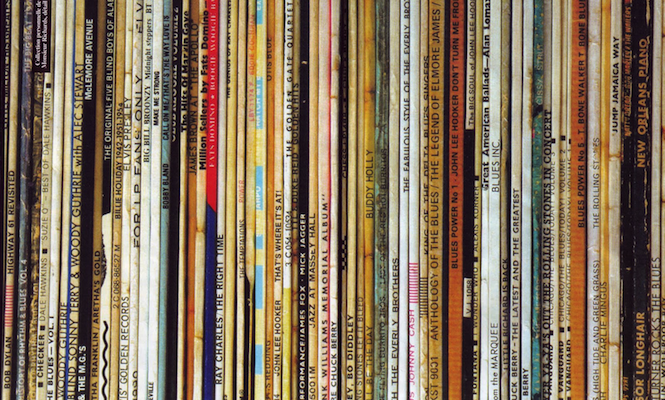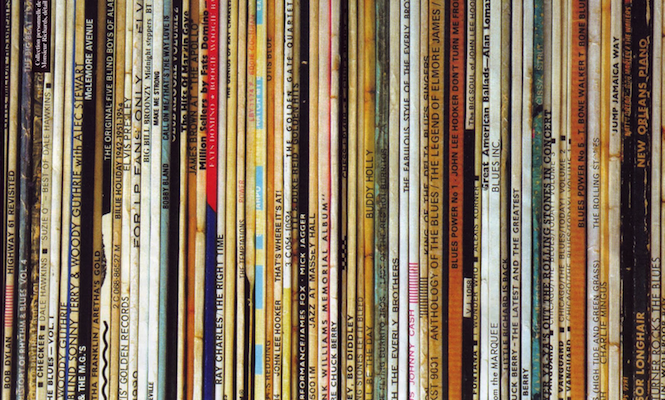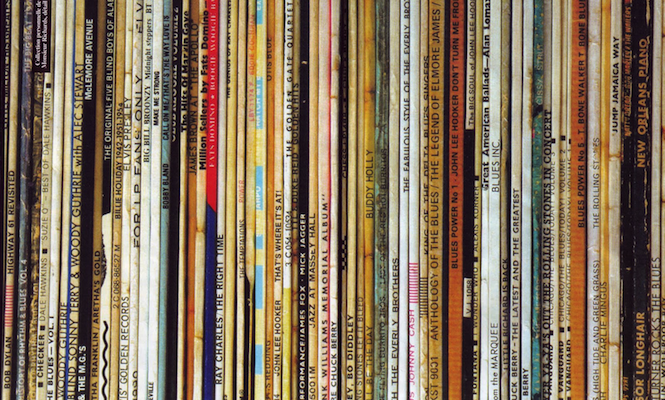 Having launched our weekly review lists earlier this month, October's Essential Collection distills the very best of what the previous four weeks have had to offer for a definitive across-the-board rundown of the most essential new releases, reissues, first pressings and box sets you have to own on vinyl.
Among the 5 singles and 10 LPs chosen from their previous selections by our experts from some of the country's leading record stores are outings for Vakula and Mala, a reprise of Rush Hour's Musik For Autobahns and the best of the Third Man direct-to-acetate series, as well as Tim Hecker's sumptuous Virgins and the long-awaited homage to Nigerian synth enigma William Onyeabor on Luaka Bop.
Singles:
---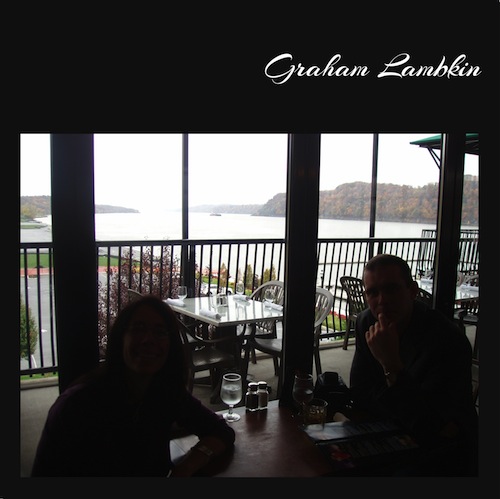 Graham Lambkin
'Abersayne / Attersaye' 7"
(Kye)
Another stunning piece from Graham Lambkin, and his first solo 7" in 21 years of surreal wordplay spent retuning the ear to the sounds of domesticity. Lambkin's playful approach to the microphone and the indiscernible play out across both sides, with Abersayne's guitar, crooning and phased musique concrete forming a "perfectly serviceable love song". Side B intertwines a piano refrain with a minor car accident to create a candid lament, and the heightened sense of abjection Lambkin and partner in crime Jason Lescaleet are renowned for. Wild and mesmerizing, as with much of Kye's output. – James
Listen HERE.
---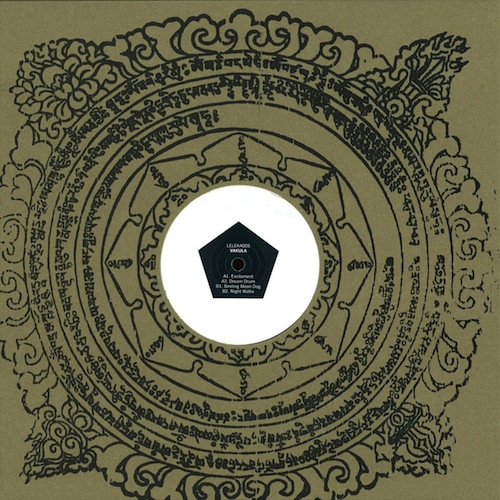 Vakula
'Night Walks'
(Leleka)
The Ukrainian seems to be on a mission to create his own sonic language, redefining sound in the way Basic Channel did in the late 90s but way trippier. Forget cheap 303 emulators and VST plug ins, Vakula makes music that actually sounds like being on acid. Blurred and smudged with delay, reverb and a delicate mix these tracks undulate and resonate at every frequency with new sounds he's beamed down from the cosmos. The polyrhythmic "Excitement" is the most DJ friendly track on offer here, but be warned, it's so deep that it could cause a whole club to transcend into a new spiritual realm. This is groundbreaking and essential electronic music. – Patrick
Listen HERE.
---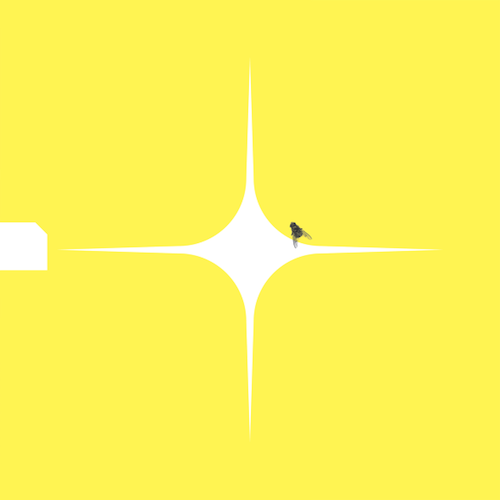 Shit And Shine
'Diag004' 12"
(Diagonal Records)
Powell's Diagonal imprint sets sail once more, this time finding just the right space for Shit and Shine to switch it up and unleash a monster curveball. The groove has always been there through a number of releases for Riot Season, Load, Rocket and Monofonus Press to name a few, but here Craig Clouse has turned that up to 11 and decided to smash the disco ball to pieces! 'Blowhannon' is all rubber bass and stop start vocoder, 'Value' is a distorted b-boy crush, 'Shower Curtain' could be Liquid Liquid mixing it up with The Jellies produced by Prince during his Black album era and 'Dixie Peach' out Detroit's Detroit! A stunning set from beginning to end. – Chris
Listen HERE.
---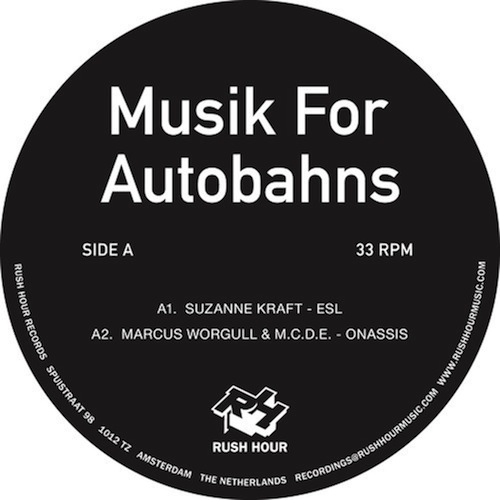 V/A
'Musik for Autobahns'
(Rush Hour)
Running Back boss Gerd Janson compiled a set of 'ambient not ambient' tracks for Rush Hour last winter, and here's a sampler-format follow-up single that surpasses its 2LP daddy. Over 5 tracks from newcomers and established artists (including Suzanne Kraft, Motor City Drum Ensemble & Young Marco), the scope moves from friendly 80s proto-house pop and steamy Balearica blends into gloopy, beatless new age dreaminess or exuberant modern takes on the German synthy experiments of the 70s. Each track gently but doggedly summons a strung out, breathless kind of image from mental stock footage – like sunrise or a nightdrive. Foreign, vague and exhilarating, like naughtily sneaking into other people's memories. – Theo
Listen HERE.
---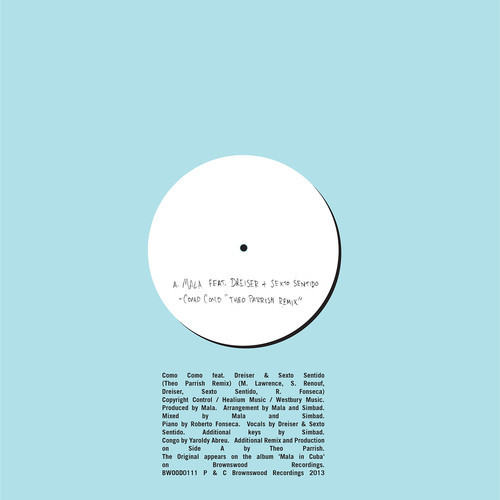 Mala
'Como Como' (w/ Theo Parrish Remix)
(Brownswood)
Sometimes the best remixes are those with the lightest touch. This time Theo Parrish lends his to Mala's sun-drenched 'Como Como', the latest single to emerge from the DMZ man's 2012 soundclash Mala in Cuba, on a minimalist limited 10″. Over twelve months on from its original release, the re-emergence of 'Como Como' is testament to the record's stubborn resistance to faddishness, insulated from tiresome disposability of so much modern electronic music. Here Parrish extends the soulful, dubbed-out original into a baked and languid hymn to the Malecon – Havana's glistening Atlantic highway – as realised by first London and then Detroit's finest. – VF
Listen HERE.
---
LPs
---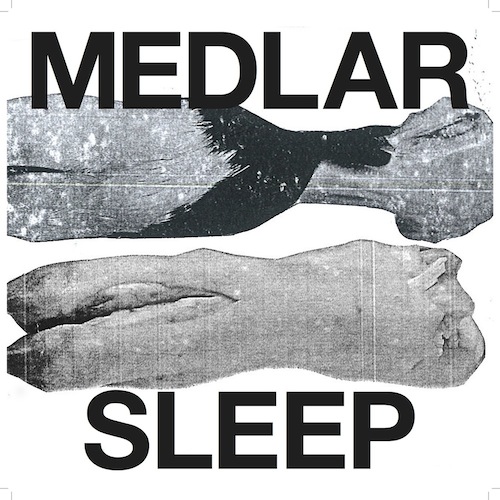 Medlar
Sleep
(Wolf Music)
Following a clutch of club ready 12s on Wolf Music over the past couple of years, Medlar makes his first foray into the land of the long player with Sleep. The record (which comes beautiful packaged) takes a detour from the dancefloor and sees Ned instead spin a myriad of samples into a soulful and jazzy collection of beatdown gems worthy of Detroit's finest. Medlar's faultless production is rewarded with a warm and full sound, while the ten tracks on show abound with musicality constantly veering off on new and interesting diversions. All that remains to say is 'Come on wolves, give us a couple of club length 12s!'- Patrick
Listen HERE.
---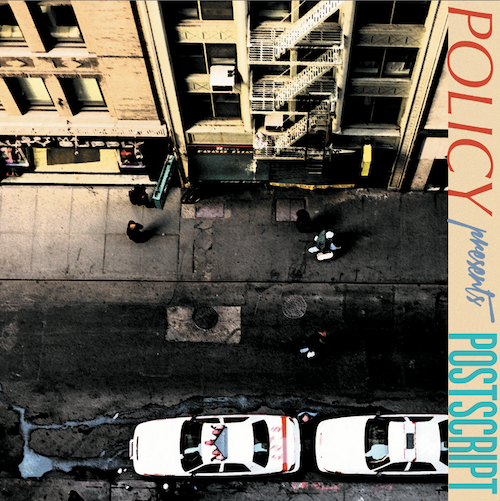 Policy
Postscript
(100% Silk)
Francis Hsueh is the latest star in a recent explosion of fresh house talent to take the subway out of the five boroughs and into the wider world. Following a couple of solid 12″s on Rush Hour and Argot, this long player on 100% Silk cements his place as a leader of the new school. His background as a film maker is evident in the sonic collages that span the six tracks on this mini LP, with layers of found sound, synthscapes and sampled keys assembled into refined and on point dance floor grooves. Postscript's beauty is in evoking almost every era of house music's evolution whilst simultaneously sounding inherently contemporary. – Patrick
Listen HERE.
---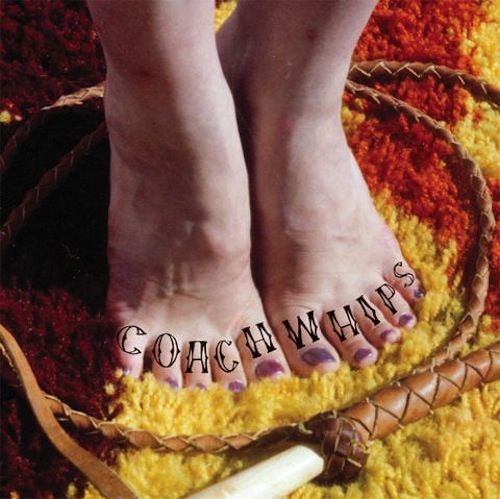 Coachwhips
Hands On The Controls
(Castle Face)
John Dwyer's Coachwhips roamed the earth before his current set up – Thee Oh Sees – took over. Their sound was a bit more primal, a bit more direct, a bit more fucked up! Now on vinyl for the first time ever and released on his own Castle Face imprint comes this perfect slice of distorted blues and jump up punk rock pop. Recorded in San Francisco in two days back in 2001 this still towers head and shoulders over all them fakes out there. – Chris
Listen HERE.
---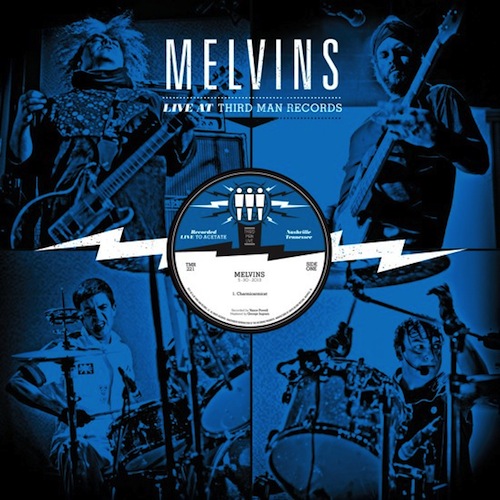 Melvins
Live At Third Man
(Third Man Records)
Last May, the truly unique Melvins arrived at Jack White's Third Man empire and recorded the finest 'Live to Acetate' release so far in the series. Since adding Big Business to their ranks they have become an even more titanic event and here's seven reasons why. 'Charmicarmicat' takes up the whole of side one. This is the band in all their slowed down, grind glory with Buzz sounding on fine form. On the flip they steam through a set that includes 'It's Shoved', 'Anaconda' 'At The Stake', 'Queen', 'Cow' and' Your Blessed'. Captured perfectly by in-house man Vance Powell, Melvins have never sounded this good documented live. – Chris
Listen HERE.
---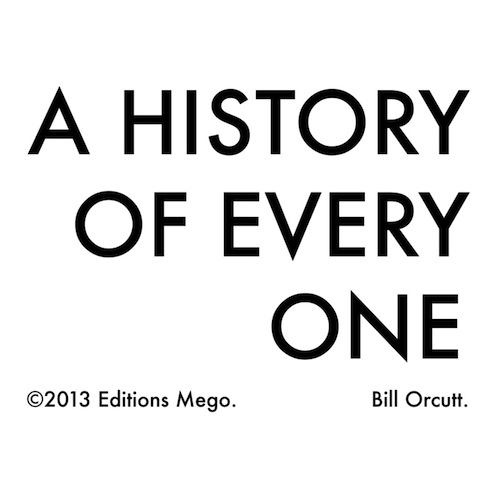 Bill Orcutt
A History of Everyone
(Editions Mego)
Bill Orcutt's third solo LP on acoustic guitar and second for the wonderful Editions Mego. Comprised of a collection of American standards processed through Orcutt's singular string theory, numbers such as 'Black Betty' and 'Zip A Dee Doo Dah' are shattered and reconfigured into amorphous forms. As with Daget era Loren Connors, a respectively singular take on the Delta blues rings out amidst Orcutt's stream of consciousness vocalizing and bending strings. His technique and musicality are as incendiary as ever; with the convulsive runs and staccato attacking often giving way to silence and a gentler touch on these inspired takes on familiarity. – James
Listen HERE.
---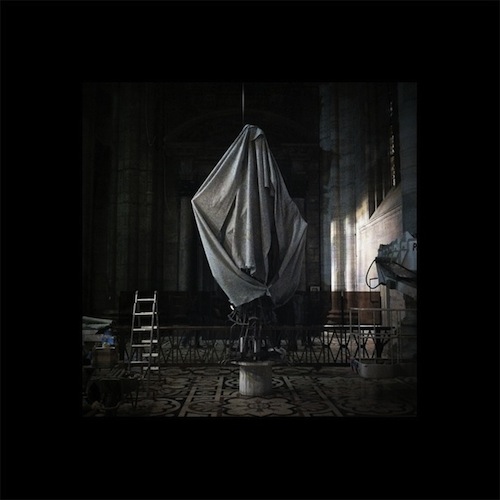 Tim Hecker
Virgins
(Kranky)
The shifting sense of space and tension within this record is remarkable, even on the basis of Hecker's past successes. Densely textured, yet never overcrowded, it's a pulsing blend of sonic minutiae, inner workings of acoustic instruments and sculpted electronics. The physical and ethereal intertwine giving Virgins a distinct presence in a room, with Hecker masterfully taking his editors scalpel to a frequency and revealing yet another layer of texture suggested or buried within the original wave. Best listened to loud, the percussive piano notes sound like they're struck within the speaker, and the dynamics of 'Stab Variation' ring out in particular; an undeniable adrenaline rush and collapse. – James
Listen HERE.
---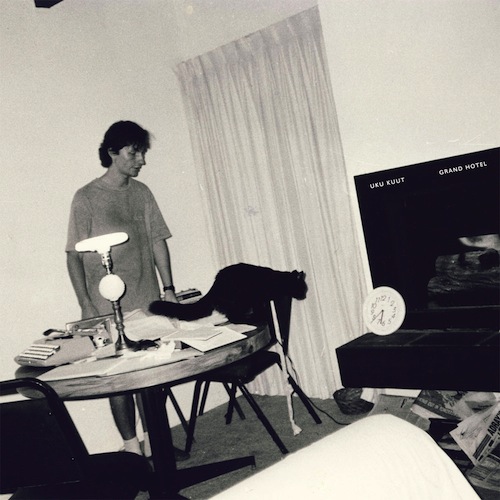 Uku Kuut
Grand Hotel
(PPU)
PPU dig out a second collection of DIY 80s synth funk from the archives of their Estonian pinup Uku Kuut. Aside from a moment or two of the joyful boogie PPU consistently promotes, the order of the day is downtempo instrumentals – all laid-back drum machine groove, shag-pile-thick basslines, and oodles of synthetic brass and wind instruments. At points it could out-riff the classiest of new jack swing productions, and you half expect babyface or 12 play-era R Kelly to jump out from behind the thickets of glassy pads, but that would probably detract from the simple, life-enhancing smoothness. – Theo
Listen HERE.
---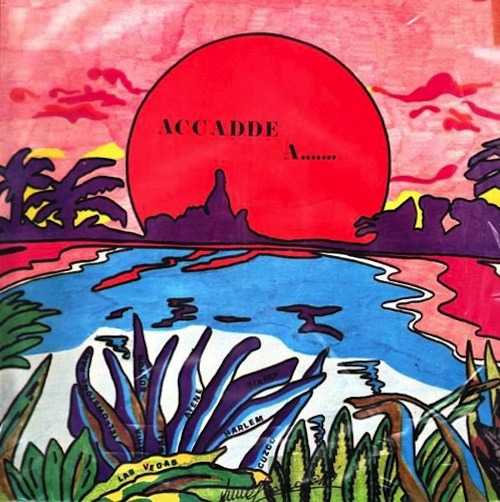 Arawak
Accade A…
(Golden Pavilion)
Heavy on the woodwind, high concept, and featuring an ace bagpipe cameo – Arawak's Accade A… finally sees wide-ish availability as a luxurious reissue from Golden Pavilion. A worldly Italian library record composed in 1970 by Luciano Simoncini, each track conjures some corner of the globe. For instance, you'll get bright & sleazy guitar licks for Vegas, or heavy breathing and big breaks for Harlem, or a possibly mis-guided set of bagpipes for Belfast. Each track is a gem, often foregrounding some outstanding pipe-work, and encapsulating the uniquely imaginative exotica and the dramatic funky jazz of Simoncini more than it might the geographical theme. – Theo
Listen HERE.
---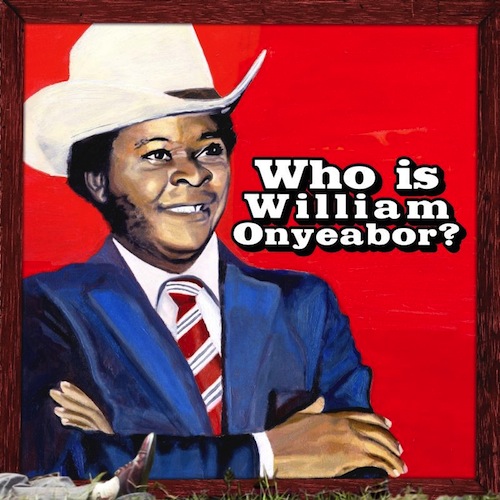 William Onyeabor
Who Is William Onyeabor?
(Luaka Bop)
Inform yourself: This week is "William Onyeabor Week Worldwide". The born-again Nigerian synth pioneer with any (or none) of the following titles – Soviet cinematographer, Oxford law graduate, Head Chief of Enugu, mill owner, dangerous man, latter-day prophet – has finally been tracked down by Luaka Bop for the first ever reissue, collecting 13 tracks from Onyeabor's mysterious discography. The only thing is, the Chief is not interested. Feted by Four Tet, Caribou and Dam Funk, Onyeabor cut eight records of searing synth funk and proto-dancefloor ear-worms unlike anything (or anyone) else, sold barely any, cut his losses and promptly found God. Preserving his good name in absentia, Luaka have come up with one of the most lovingly detailed and important reissues of the year. – VF
Listen HERE.
---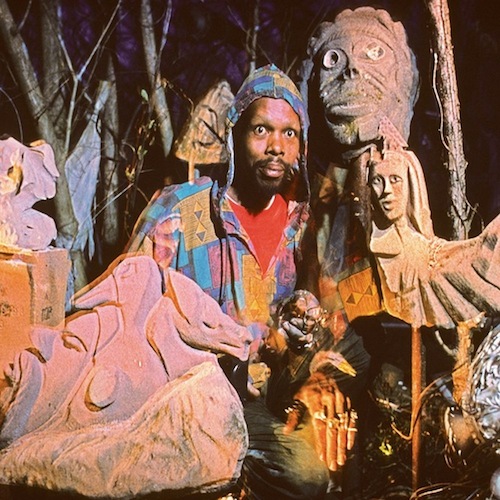 Lonnie Holley
Just Before Music
(Dust-to-Digital)
Originally released on CD in 2012, Lonnie Holley's Just Before Music has finally been committed to vinyl, reminding us of what an extraordinary achievement this record is. While the title attempts to place Holley's music in a temporal framework (albeit a pre-historic one), Just Before Music is greatly defined by its elusive, transcendental quality, equally relevant to pre-blues plantation spirituals as New York's 70's avant-garde. The seventh of 27 children, Holley's early life was nomadic, moving between whiskey houses, foster homes and state fairgrounds, working any jobs that came his way. His urge to create came from within the African American oral tradition not the establishment world of studios and finite recordings. Improvised and mutable Just Before Music captures the genius of Lonnie Holley as a photo frames one singular shot a flowing river. Despite undeniable sonic and aesthetic connections to Sun Ra and Arthur Russell, Just Before Music is a law unto itself, with Lonnie Holley, the inimitable blues orator free-forming at its core. – VF
Listen HERE.
---