Published on
September 2, 2013
Category
Features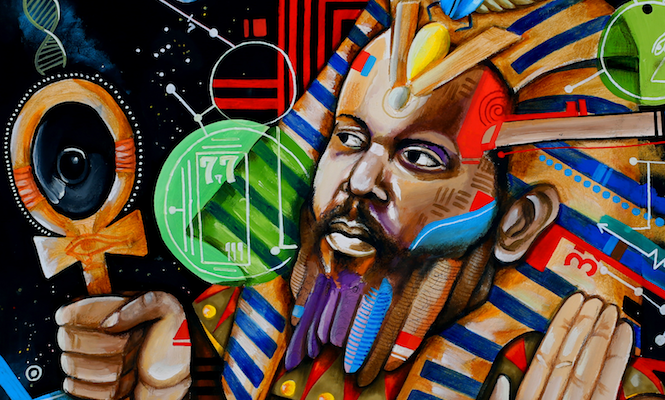 Banish those September blues with a selection of the best records released in the last month. While August can tend to be a quiet time of year for new releases, we've cherry-picked 15 fantastic new releases, reissues and compilations from Thatcherite post-punk to steaming NYC disco, that are essential additions to any collection. Enjoy.
---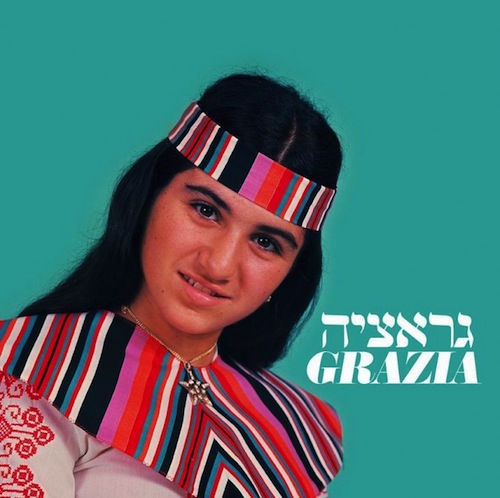 Grazia
Grazia
(Fortuna Records)
A raucous, synth-driven knees-up on fledging Israeli-focused reissue label Fortuna Records, this self-titled album by 16-year-old wonderkid Grazia Peretz continues to defy expectations. Built around the monophonic Moog synthesizer that producer Marko Bachar had bought to replace his organ, Grazia, sung in Turkish, was the result of a recording session granted as a birthday present from Perentz's father, taking her prodigal experience on the Mediterranean nightclub circuit into early disco territory. The hard-grooving psychedelic funk that emerged alienated her folk audience and the record was a commercial failure. Needless to say, we agree it's about time this was redressed. Reminiscent in its ambition and foresight to Charanjit Singh's Ten Ragas To A Disco Beat.
---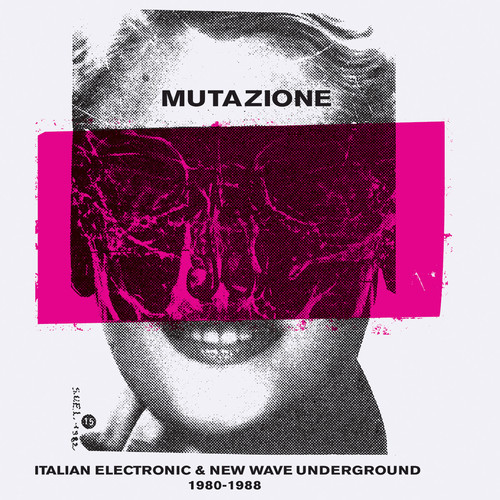 Various Artists
Mutazione: Italian Electronic and New Wave Underground 1980-88
(Strut)
Sourced from cassette-only releases and political fanzine freebies, the music on Mutazione (or "mutation") has a post-punk political edge that is darker and more experimental than most of what 180's Italy is remembered for; the kitsch mixture of Afro-funky/cosmic/prog and Italo disco. For Strut to come out and say that Mutazione represents "some of the most adventurous electronic music we've collected" speaks volumes for Alessio Natalizia's comprehensive compilation and another which sees a timely political analogue between 80's radicalism and 21st century restlessness.
Listen to "Are You Before" by Die Førm
---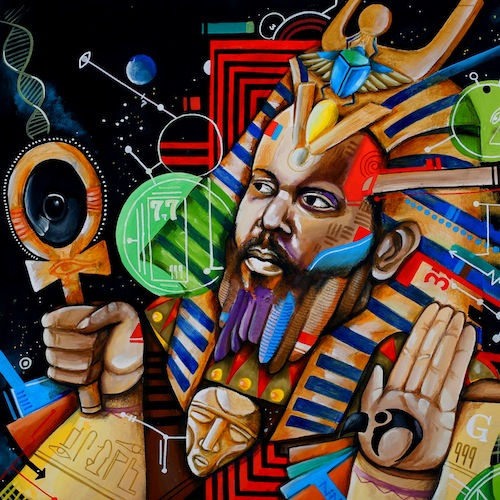 Ras G
Back On The Planet
(Brainfeeder)
The latest of FlyLo's Brainfeeder camp to assert his identity on the scene and make good on some of the hype, Ras G's Back On The Planet is a wild vision of a timeless present, where free jazz, hip hop, radiophonics and afro-technoid experimentations coexist in beautiful chaos. Saturated with Sun Ra via Madlib afro-futurism, Back On The Planet is only that by name, as tracks like "CosMc Lounge Kisses", "Natural Melanin Being…" and "One 4 Kutmah" raid the "Ancestral Data Bank" for one seriously intergalactic trip.
---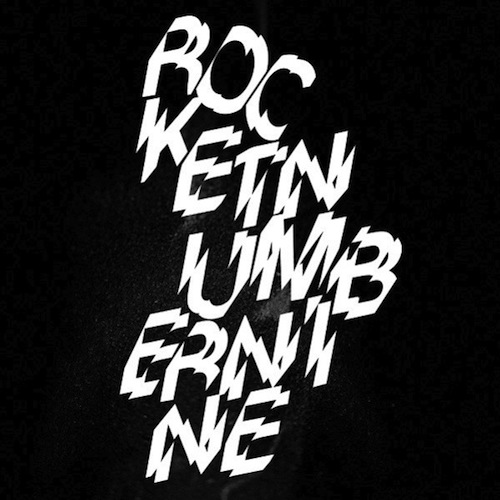 Rocketnumbernine
MeYouWeYou
(Smalltown Supersound)
A career that has, until now, been maintained by a series of fruitful collaborations, brothers Ben and Tom Page have finally dropped their debut LP as Sun Ra-inspired outfit RocketNumberNine. Serial Four Tet allies keen to build on Hebden's relationship with the late jazz drummer Steve Reid, RN9 draw parallels between the euphoria of the dancefloor drop and the improvised jazz crescendo and push the envelope in the steamy and unstable realm between synth-driven electronic music and jazz-inflected acoustic workouts.
---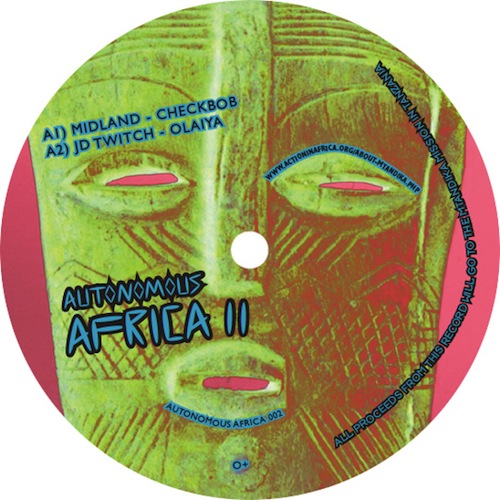 JD Twitch / Auntie Flo / Midland
Autonomous Africa vol. 2
(Autonomous Africa)
Tanzania by way of Glasgow, Midland joins JD Twitch and Auntie Flo for the second Autonomous Africa release, combining reworked African electronics with a good cause – all proceeds of which go to the Mtankdika Mission, run by Auntie Flo's parents. The four dancefloor ready cuts hold their own without their charitable appeal, meaning there's something here for even the most heartless bastard. Midland's "Checkbob" comes hot on the heels of his Rough Trade recommended Archive 01, with two reeling Twitch bangers either side of Flo's cool and trickling "Water of Life".
---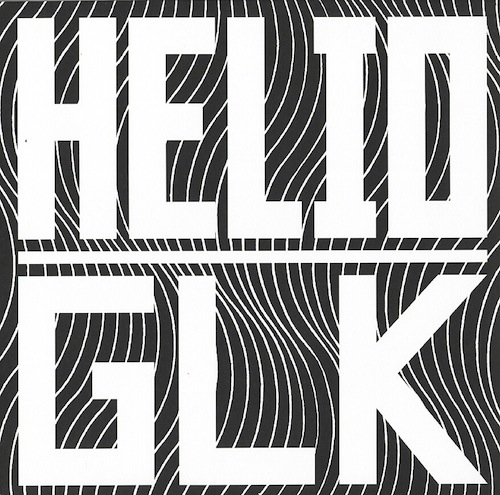 Gaslamp Killer vs. Heliocentrics
HELIO | GLK
(Now Again Records)
A gorgeous coming together on Now Again Records, Gaslamp Killer takes the Heliocentrics' 13 Degrees of Reality for a blissed out, psychedelic ride through the Mojave desert. What would in the past have been written off as ethno-tronica (or something to that effect) now has more than a dozen degrees of urgency, as the Heliocentrics build on everything they learned with Mulatu Astatke to create a sonic palette for GLK that would just as likely speak his LA sparring partner Gonjasufi. As it is, the macro GLK is in a more reflective mood, tweaking the original material with the music that inspired it for one of his most sophisticated releases to date.
Listen to "Gaslamp Killer vs. Heliocentrics"
---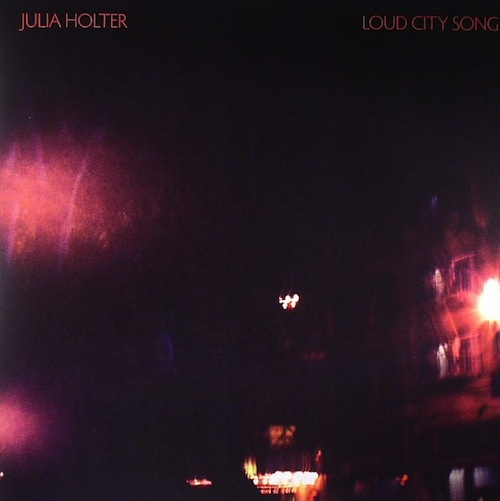 Julia Holter
Loud City Song
(Domino)
Julia Holter's third record since she burst onto the scene with Tragedy in 2011, Loud City Song takes its lead from 1944 French novella "Gigi", weaving a layered tapestry of narrative strands and sonic vignettes into a supremely controlled poetic vision. Using the full range of her extraordinary voice, Holter veers between fragility and force, reminiscent of the twin peaks of Scandinavian experimental pop – Björk's orchestral majesty and Stina Nordenstam's delicate minutiae. These are by no mean's Holter's only reference points on a grandiose record that will only bolster her reputation.
---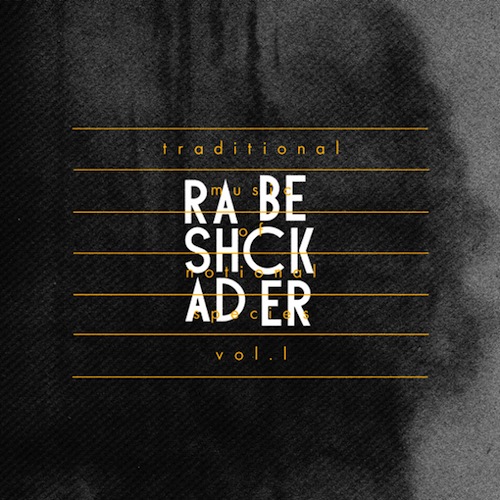 Rashad Becker
Traditional Music of Notional Species Vol. 1
(PAN)
Holding down a seat at Berlin's legendary Dubplates and Mastering, engineer Rashad Becker has turned his hand to production for this, his debut outing on the consistently impressive PAN records. Despite being rooted in computer language, Becker succeeds to imbue enough idiosyncrasy to remind you that there's still a man at the controls of this machine. It just so happens that, by virtue of his profession, this man has a far greater understanding of bass frequency than most traditional producers.
---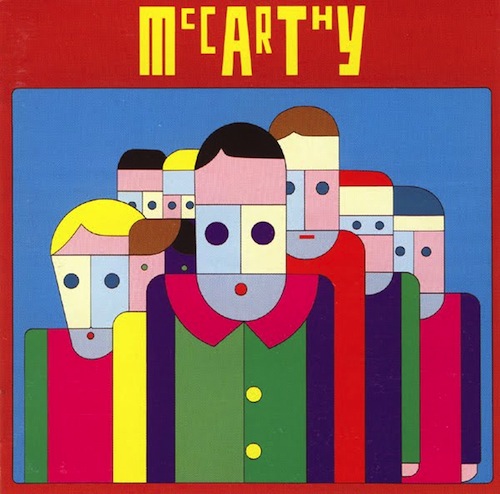 McCarthy
Banking, Violence and the Inner Life Today
(Optic Nerve)
Timely reissue for the third album from Tim Gane's pre-Stereolab project McCarthy and, released in 1990, the last to straddle Thatcher's tenure. The Iron Lady wasn a potent source of inspiration for the band's scathingly left-wing lyrics whose re-appropriated McCarthyism of 80's England was characterized by a layered, experimental guitar sound that would form a blueprint for Stereolab and flavoured with pertinent attacks on free-market capitalism, typified by the explicitly titled "And Tomorrow The Stock Exchange Will Be The Human Race". This reissue comes with a bonus 7" containing three tracks from 1990's "Get A Knife Between Your Teeth" 12".
Listen to "Now Is The Time For An Iron Hand"
---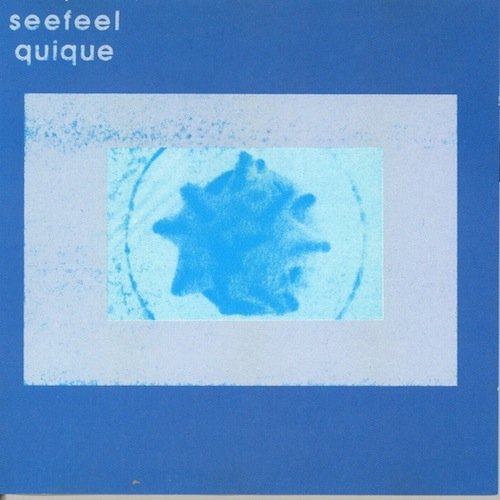 Seefeel
Quique
(Modern Classics Recordings)
Joining the dots between contemporaries Aphex Twin, My Bloody Valentine and Cocteau Twins, Seefeel's 1993 debut Quique is a "dreamy confluence of dub, abstract electronic music and minimalist composition techniques", recorded in the band's Camden attic with a DIY aesthetic that set them up for a move to Warp. Used in the treatment of children with autism, guitarist Mark Clifford has also said he's received "letters from people who've given birth to Quique".
---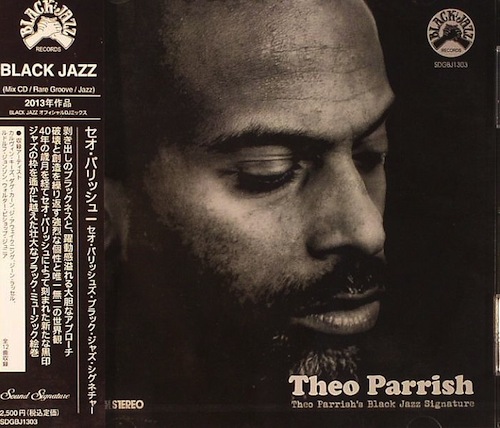 Various Artists
Theo Parrish – Black Jazz signature
(Snow Dog)
Following Gilles Peterson and DJ Muro in delving into the back-catalogue of cult 70's jazz and funk label Black Jazz Records, Theo Parrish finally drops his Black Jazz Signature compilation. Collecting 12 tracks from the label's fleeting existence, the comp begins with Doug Carn's modal hymn "Trance Dance" and Gene Russell's fantastic take on the Rogers & Hammerstein-via-John Coltrane standard "My Favourite Things" before settling into several cuts by Chicago spiritual jazz sextet and AACM collaborators The Awakening. A timely new context for jazz from one of Detroit's prodigal sons.
Listen to "My Favourite Things"
---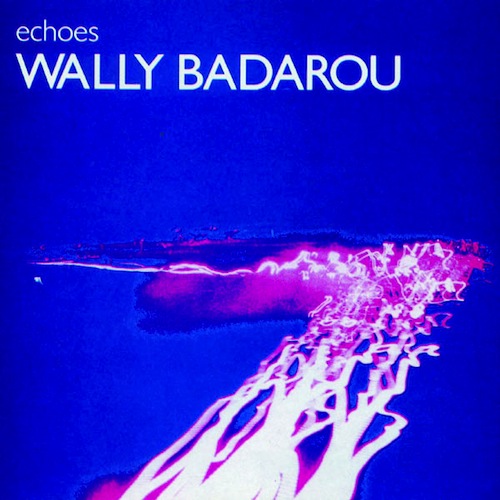 Wally Badarou
Echoes
(Island)
Based on the succession of highly influential artists he's worked with, Wally Badarou should be a household name. Joe Cocker, Herbie Hancock, Grace Jones, Black Uhuru have all been touched by Badarou, who is perhaps best known for his long-time collaboration with UK funk outfit Level 42. Reissuing his 1983 solo album Echoes, Island have gone some way to redress his legacy on what is a futuristic tour de force that would regularly find its way into the record bags of messrs Baldelli, Levan and Kevorkian. Massive Attack fans will hear Badarou's contribution to "Daydreaming" in the hypnotic midnight burner "Mambo".
---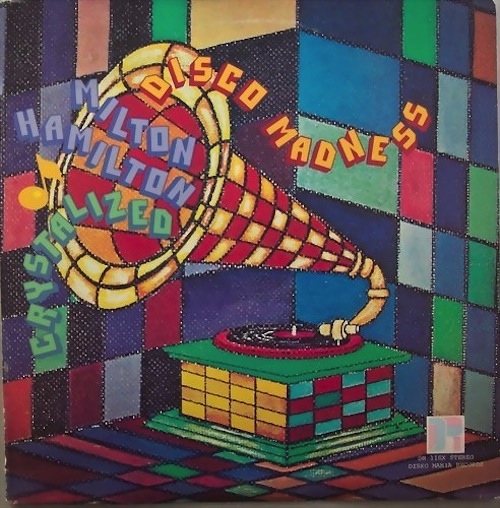 Milton Hamilton Crystalized
Disco Madness
(Disko Mania)
Released on NYC's Disko Mania, this 1976 slice of Bob Blank-engineered jazz-funk rocked every joint in town, from Studio 54 to the Funhouse. The powerhouse opener "My Love Supreme" (the 12" promo remaining one of disco's true holy grail collectibles) and twinkling "Crystalized" are stand-out tracks on a record that finally sees its first, albeit limited, vinyl reissue. Essential for fans of everyone from Headhunters to Roy Ayers.
---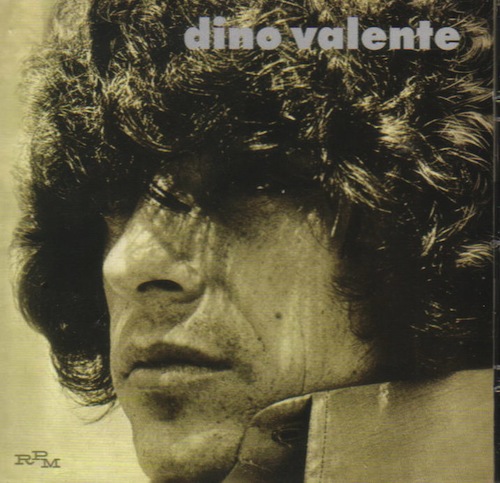 Dino Valente
Dino Valente
(Tompkins Square)
First-ever vinyl reissue for the 1968 self-titled psych classic by Dino Valente AKA Chet Powers of Quicksilver Messenger Service. Produced by the legendary Bob Johnston – the man behind the Dylan, Cash and Cohen sound – Valente's solo debut is as deep as they come. Sprawling incantations that are as much psych-soul as traditional folk, tracks like "Children Of the Sun" and "New Wind Blowing" hear Valente assert his unique voicing with an unmistakable zeitgeist that still resonates.
Listen to "Children Of The Sun"
---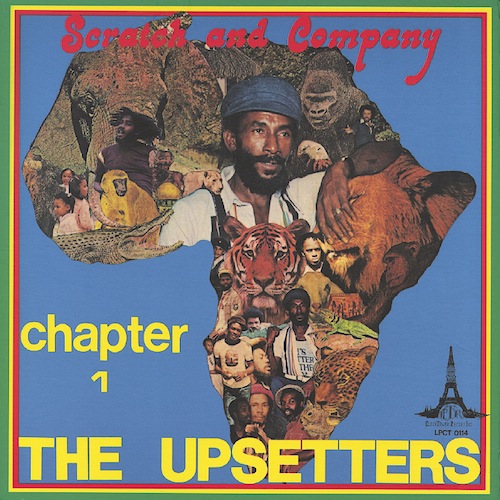 Scratch and Company
The Upsetters: Chapter 1
(ClockTower Records)
Over thirty years since its original release Scratch & Company's The Upsetters: Chapter 1, stands out from astral messenger Lee "Scratch" Perry's prolific discography as an influential a dub masterpiece, replete with booming bass, echoing vocals and a healthy dose of Perry's unique world view. Split over 3x coloured 10" discs and housed in a hardback box with a magnetic clasp, ClockTower have gone to town on the packaging. An essential for every collection, reggae or otherwise.
Listen to "Scratch The Dub Organizer"
---