Published on
January 20, 2016
Category
Features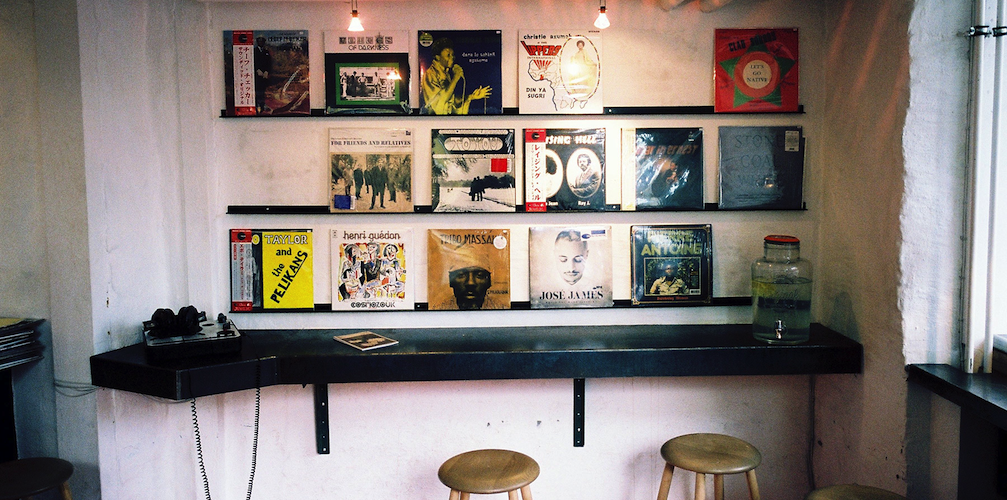 We profile the Danish capital's eight best record shops.
---
Words and photography: Cedric Bardawil
---
A destination for Nordic cuisine and good design, Copenhagen also has a growing music scene. Over the last few years there's been an explosion of festivals, the arrival of the intimate 'Boogie at the Opera' party in Christiania, which has flown in some of the world's most interesting DJs and of course, a growing number of record shops. The smaller, independent shops often combine vinyl with other interests. There's a free spirit and sense of creativity in many of these shops that can get lost in big cities.
There are no compromises either, shopkeepers are knowledgeable about the music they specialise in and have fantastic records. For this article we've picked out 8 distinct vinyl record shops, all of which are located in one of two main areas: Nørrebro and Frederiksberg.
All within walking distance, check out the map above for locations of all the city's record shops and, specifically, the 8 best we've chosen to profile below. Have we missed one? Let us know and we'll add it to the map.
---
Second Beat
Location: Jagtvej 129, 2200 Copenhagen N, Denmark
Go for: Danish records, jazz and oddities.
What's the story? A small record shop run by Nils Rolfgaard, a local who opened the business 12 years ago. This shop has been in the same location for the past 10 years, and while the shop is settled, the stock hasn't. Nils prides himself on high turnover, getting rid of records he doesn't want or aren't of interest to clients. "I want regulars to be able come in and get excited about new records each time they visit," he explains.
The shop's focus is on rock and pop, he also has a good selection of jazz, soul, reggae and Danish music. Records are well priced and although there's no listening booth, Nils will take the time to play records on the shop's audiophile system. While he also sells a carefully curated selection of books, antiques and collectables, Nils makes it clear that the focus is on vinyl: "The books and objects keep people coming in. It creates an interesting mix, although the regulars come here for vinyl."
---
Ooh Aah Records
Location: Ryesgade 77, kl. 2100 Copenhagen Ø, Denmark
Go for: Punk rock and experimental.
What's the story? Another small independent shop in Nørrebro, owner Tim Rose built a niche by focusing on punk rock, although that's not all he's interested in. You'll also find progressive rock, experimental, electronic, disco, and soul records all neatly organised. At the back of the shop there's a rack of Pendleton woollen plaid shirts he brought back from his digging trips in the US giving the space a personal touch.
The shop has been open for a year and Tim already plans to expand, doubling the space that currently has an estimated 4,000 records. He tries to support local artists and new musicians, although the majority of his business is dealing in used records. Again, no listening booth although he's eager to play records through the shop system.
---
Can Records
Location: Tullinsgade 5, 1618 Copenhagen V, Denmark
Go for: Alternative dance and hard-to-find records.
What's the story? Located just off the main street in Frederiksberg, amongst cafés and bigger record shops, Can Records is independently run by Martin Aalykke Kristiansen and his wife. A passionate collector, Martin has built a reputation as the go to record dealer for DJs passing through Copenhagen.
At first glance one might find this hard to believe: there are few signs of the location being a record shop aside from turntables and a mixer, carry on through to the second room and there's a montage of records on the wall with shelves below for digging.
Martin curates his shop collection selection based on buyers' personal taste, keeping his stock to a bare minimum. He specialises in both listening and dance records, with a strong selection of early electronic, ambient, new wave, disco, rare groove and world records.
---
Mint Records
Location: Gammel Kongevej 140A, 1850 Frederiksberg Copenhagen, Denmark
Go for: 7" records and bargain bins.
What's the story? A true diggers spot, Mint Records has been in its current location for 6 years. In addition to vinyl, they have a large stock of CDs and DVDs. Upstairs they have a strong selection of soul and jazz, with a new arrivals section that is constantly refreshed. Downstairs bargain bins, plus in-depth sections for rock, pop, country, reggae, world and Danish. There are literally boxes and boxes of picture sleeve 7" records to go through.
Upstairs there are a couple of listening booths, for both CD and vinyl. The staff are friendly, although you won't get the recommendations that smaller, more specialised shops offer. Approximately 10,000 vinyl records and just as many CDs in stock, they operate a stickered pricing system meaning you can leave with a bargain.
---
Sound Station
Location: Gl. Kongevej 94, 1850 Frederiksberg Copenhagen, Denmark
Go for: Classic LPs and new releases.
What's the story? Soon to celebrate their 25th anniversary, Sound Station is one of the more established record shops in Copenhagen. It's well organised with an impressive selection of pop, rock, indie, jazz and new releases. While the prices are relatively expensive, the condition of records is good as is the breadth of stock. They also have a good selection of new releases focused on pop and dance, including independent releases. If you're interested in finding a clean copy of a classic record, this is the place to start. You can also find Sound Station online where they have an estimated 40,000-record catalogue.
---
Accord
Location: Vesterbrogade 63, 1660 Copenhagen V, Denmark
Go for: Soundtracks and Danish records.
What's the story? The longest running record business in Copenhagen, Accord started in the 1940s as a second hand music shop focussed on jazz. There are now two shops in Copenhagen and one just outside in Kongens Lyngby. The largest in Vesterbro has over 50,000 vinyl records, priced using their own system: bargain records are 1 for 30 Danish Krone and 4 for 100 DKK. Records are shrink wrapped in-house, which they open to allow listening and condition is generally good. They have an extensive selection of soundtracks and Danish records in the basement.
---
GoodLife
Location: Stefansgade 12, 2200 Copenhagen, Denmark
Go for: official re-issues and espresso.
What's the story? A vinyl and coffee shop, which focuses on a curated selection of re-issue LPs. Owner Kasper explains that a lot of his original LPs were damaged during the 2011 floods in Copenhagen, and since then he's focused on dealing in re-issues.
The shop is relatively new, it started as an extension of his online business: he wanted to create an atmosphere were people could enjoy good coffee whilst browsing and listening to records. The interior is inviting and there are tables outdoors, which add to the neighborhood's street life.
Coffee is good and reasonable at 20 DKK for an espresso. Records from their stock are constantly playing in-store, and they have a good selection of soul, funk and world music re-issues, which include recent Superfly and Mr. Bongo releases in addition to a limited selection of used records.
---
Crate: Beer and Vinyl
Location: Jægersborggade 50, 2200 Copenhagen, Denmark
Go for: hip-hop, blues and local beer.
What's the story? Another concept: craft beer and vinyl. Like GoodLife, there's an outdoor area with seating in addition to a crate of bargain bin records for browsing on the street. Of the shops, this is newest having opened in April 2015.
The focus is on rock, jazz, blues, soul and hip-hop. Although not a large stock to go through they have several classic jazz albums and a nice selection of golden age hip-hop records and local beer on tap at 40 DKK for 500ml. It's an ideal last stop: as the evening approaches the shop often turns into a social, regulars discussing records over rounds of the in-house beer.