Published on
December 11, 2015
Category
News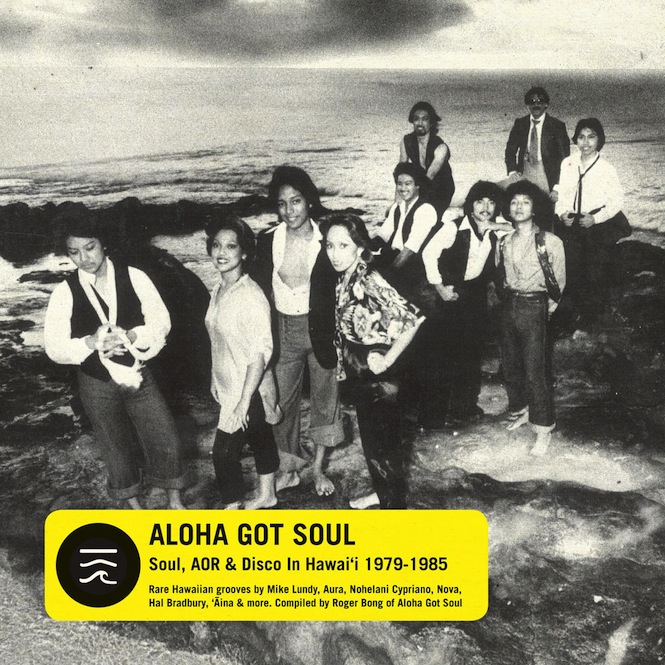 Forget everything Martin Denny taught you about Hawaii, this is the true funky sound of paradise.
What could be brighter for a cold December day than the news that Honolulu's finest reissue label Aloha Got Soul will be curating an exhaustive 16-track double LP overview of the island's soul, disco and AOR golden age for Strut Records?
With our well-being in mind, Roger Bong has picked out a collection of shimmering gems, that emerged in the late '70s and early '80s as the island consumed and reworked the soul and disco sounds drifting over the pacific from the United States.
Good time jazz-funk is the order of the day here, as the influence of Tower Of Power and Earth, Wind & Fire collided with that soft-centred Hawaiian touch, creating what the locals called hapa haole music ("half Hawaiian, half Caucasian").
Listen to Aura's breezy 'Yesterday's Love' below:
To anyone whose followed Aloha Got Soul's own label, some familiar names crop up on this selection. Subject to reissue this year, there's space for more Mike Lundy and Nohelani Cypriano alongside the lesser known, but no less irrepressible Aura, Lemuria and Chucky Boy Chock.
Aloha Got Soul: Soul, AOR and Disco in Hawai'i 1979-1985 is released on double vinyl on 19th February 2016. Click here to pre-order now and check out RToger Bong's brilliant short documentary on what it's like to go record shopping in Hawaii here.
Tracklist:
1. Tender Leaf – Countryside Beauty
2. Aura – Yesterday's Love
3. 'Āina – Your Light
4. Lemuria – Get That Happy Feeling
5. Roy & Roe – Just Don't Come Back
6. Hawaii – Lady Of My Heart
7. Hal Bradbury – Call Me
8. Mike Lundy – Love One Another
9. Nova – I Feel Like Getting Down
10. Nohelani Cypriano – O'Kailua
11. Brother Noland – Kawaihae
12. Marvin Franklin With Kimo And The Guys – Kona Winds
13. Greenwood – Sparkle
14. Chucky Boy Chock & Mike Kaawa With Brown Co. – Papa'a Tita
15. Steve & Teresa – Kaho'olawe Song
16. Rockwell Fukino – Coast To Coast