Published on
December 2, 2016
Category
Features
Your guide to the best new budget, mid-range and high-end turntables of the year.
2016 was dominated by turntables, and by two stories in particular. The year began with the news that Amazon had sold more turntables than any other home audio product over Christmas. While these decks aren't the kind you'd wish on your worst enemy, it's clear the appetite was there.
Only weeks later, Technics proudly unveiled the spanking new SL-1200G turntable, only to spend most of the time since failing to explain to shell-shocked devotees why the world's most popular deck – the limited edition of which sold out in Japan in 30 minutes – was going to cost a whopping £2799. No, this wasn't an opportunity to upgrade your bedroom DJ set-up, but more an audiophile direct drive turntable aimed at a totally different demographic.
At opposite ends of the spectrum, thankfully these aren't the only options out there. Turntable manufacturers off all stripes have been busy and very proactive, releasing a swathe of top quality designs that will suit all budgets. And with good reason.
The BPI estimated that vinyl sales will breach 3 million in the UK in 2016. With 3.5 million sales seriously on the cards. You can add the fact that, in the UK, we've even seen vinyl sales popping out of independent record shops with the likes of Tesco and Sainsbury's selling the stuff. Then the BBC, the BPI and this humble website argued that music streaming apps are boosting vinyl sales. Turntable sales themselves are expected to rise until 2020.
So then, you can relax and safely consider buying that new turntable or upgrading to something swish and shiny with some measure of confidence. To help you on your way, I've grouped my top decks in order of budget. If I've missed any of your favourites for this year please shout at me and we'll give that a Mention in Despatches, as it were. Now, on with the show!
---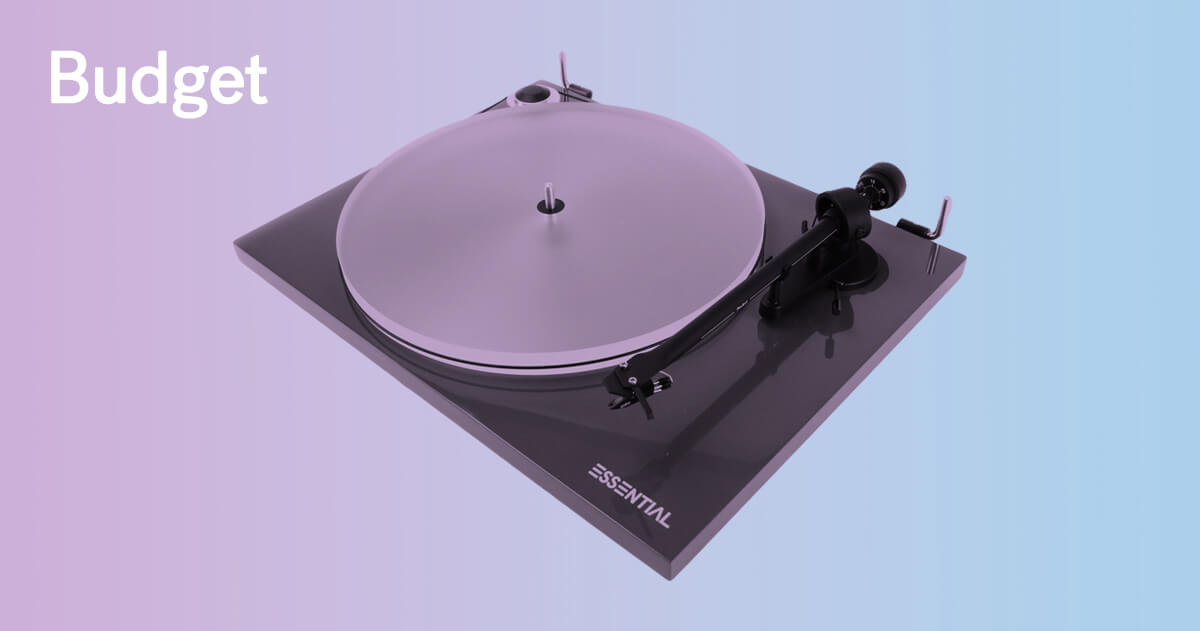 TOP BUDGET TURNTABLES
Amazon and Aldi horror-shows aside, the choice at the budget end of the market has never been wider. Like our guide to the best budget turntables that won't ruin your records, these decks find the sweet spot between performance, reliability and affordability, and are capped here at under £300.
---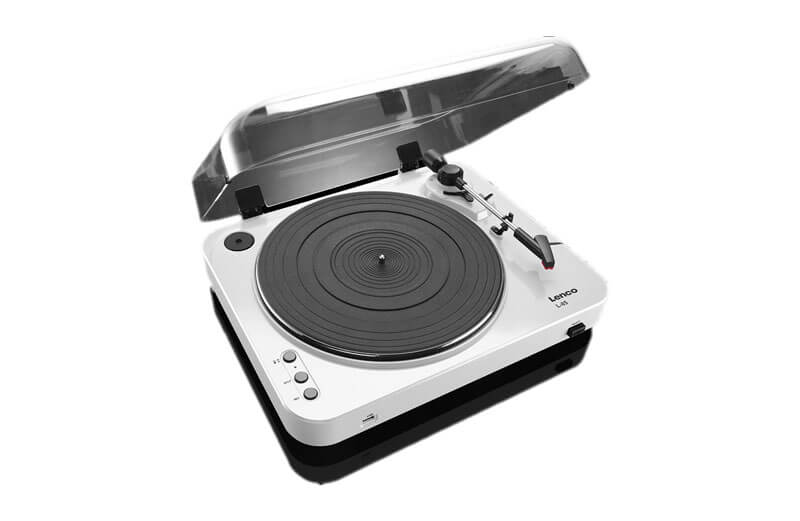 Lenco L-85
Price: £120 (or less)
www.lenco.com
I was struggling to find a basic, budget turntable release for you, this year until I came across this Lenco which has come up trumps with this semi-automatic, belt-driven design that incorporates a USB port and phono amp. It might be made from plastic and arrives in gaudy colours but it's a good alternative to the Crosely alternatives.
---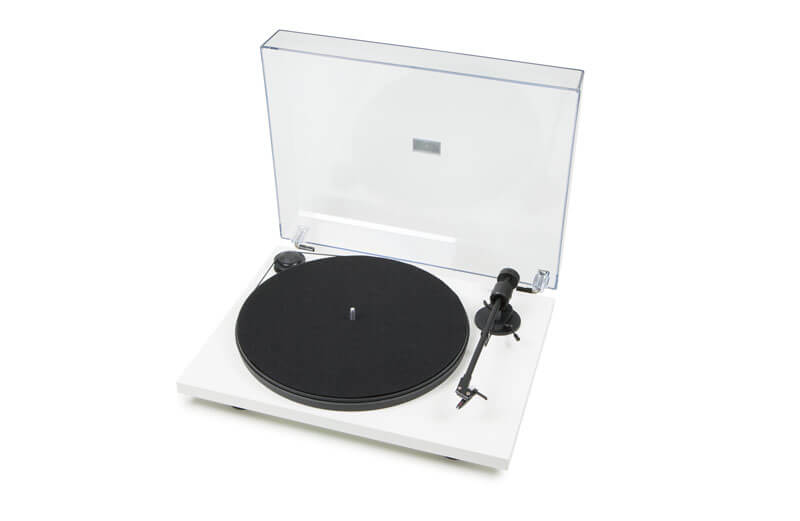 Pro-Ject Primary
Price: £169
www.henleydesigns.co.uk
Like the company's basic budget design, the Elemental, the new Primary uses Pro-Ject's popular 8.6" aluminium tonearm with the Ortofon OM5E cartridge stuck on the end. Pro-Ject fans will see similarities in plinth design with the older Essential II. Colour choices include matt black, red or white.
---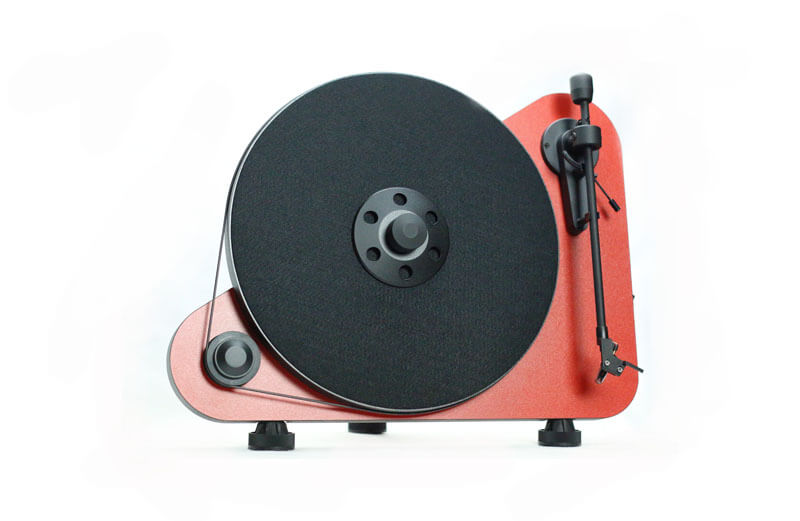 Pro-Ject VT-E
Price: £229
www.henleydesigns.co.uk
For those looking for something different and a vertically mounted turntable that sounds pretty good. Not a true audiophile creation, sure, but it is derived from the Pro-Ject Essential turntable so it has a good pedigree. The best 'lifestyle' design around.
---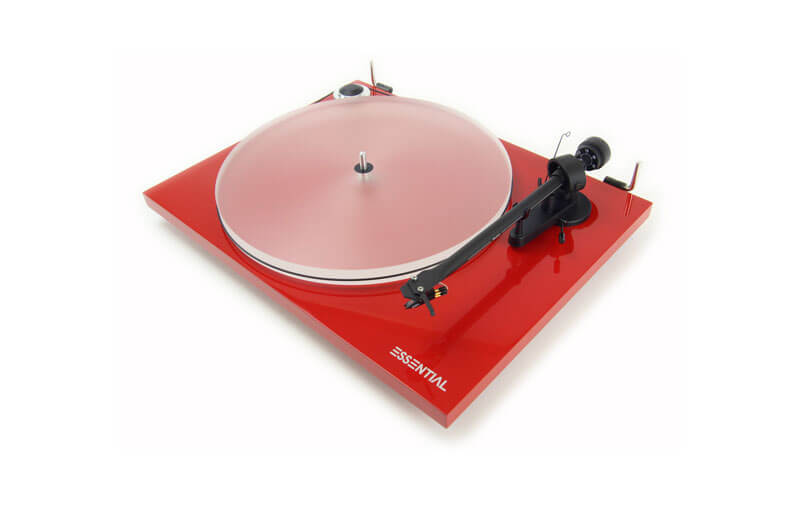 Pro-Ject Essential III
Price: £239
www.henleydesigns.co.uk
The latest release in the Essential line of decks, it arrives with a gloss paint-covered MDF plinth plus three anti-vibration feet and OM10 cartridge. Notable in this new version is a low noise Acryl-IT E platter plus an upgraded motor featuring a new integrated grounding link.
---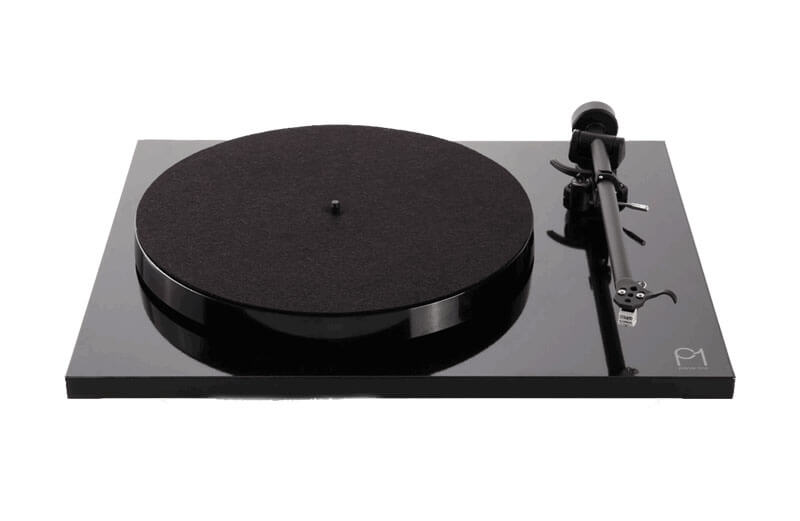 Rega RP1
Price: £250
www.rega.co.uk
The RP1 has been the recipient of an upgrade that includes a new 24v, low noise, motor to reduce vibration along with a new motor cover tray and integrated cooling, redesigned feet and a new arm, the RB110 that includes the usual Rega Carbon cartridge.
---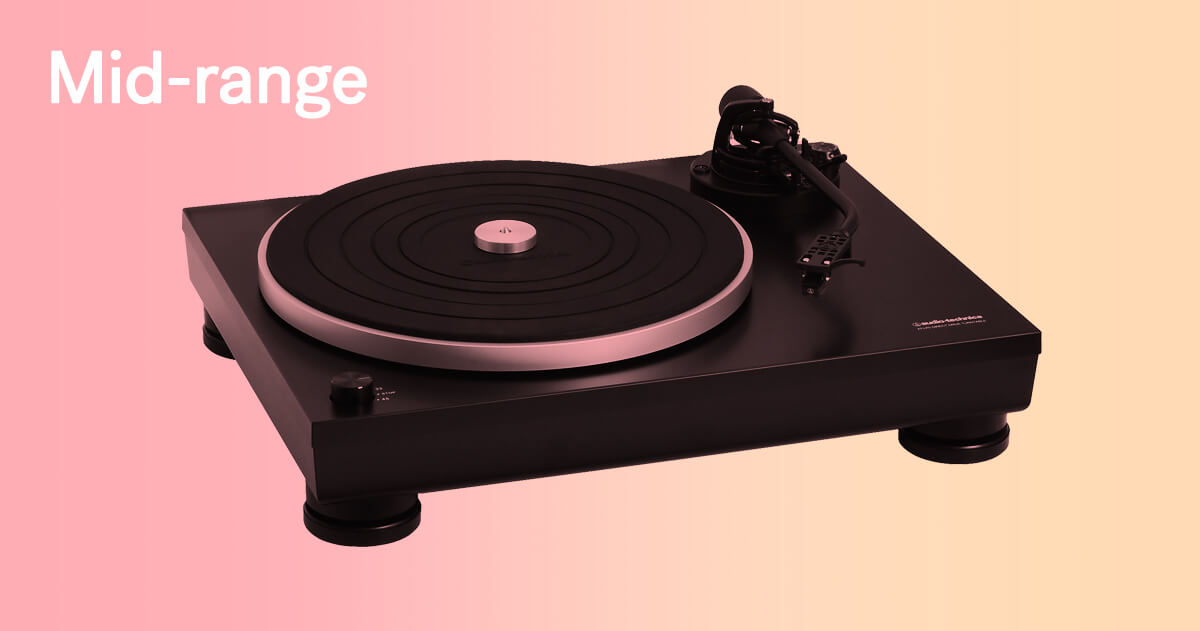 TOP MID-RANGE TURNTABLES
As discussed in our piece on upgrading your set-up, navigating the mid-range can be a difficult process, with fewer fixed reference points and greater variation in value for money. As with the Budget selection, established brands like Pro-Ject and Rega offered updates on classics this year, while others like the Elipson and Audio Technica sought to add value with higher quality peripherals and greater connectivity.
---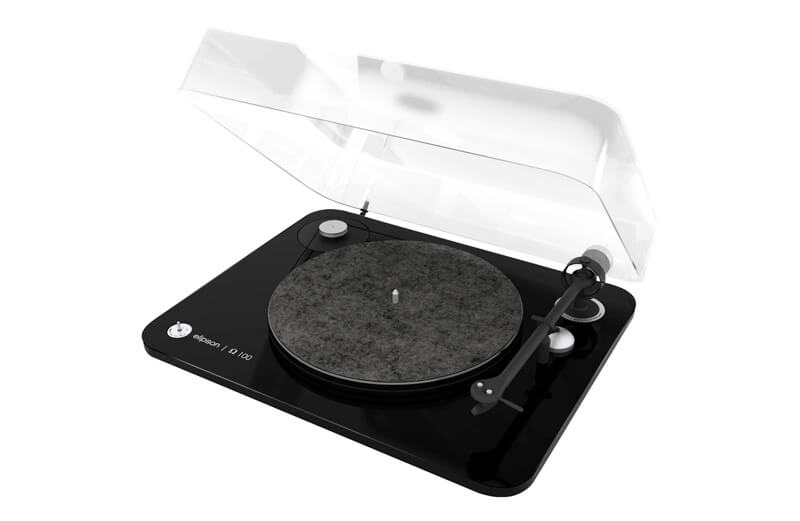 Elipson Omega 100
Price: £300
www.elipson.com/en
Maybe it's the French touches or the curved edges and the cool minimalism but there is something rather stylish about the Elipson. Arriving with an OM10 cartridge, the traditional anti-skate control is integrated into the arm via the orbital structure at the rear. The deck also features a built-in phono amp.
---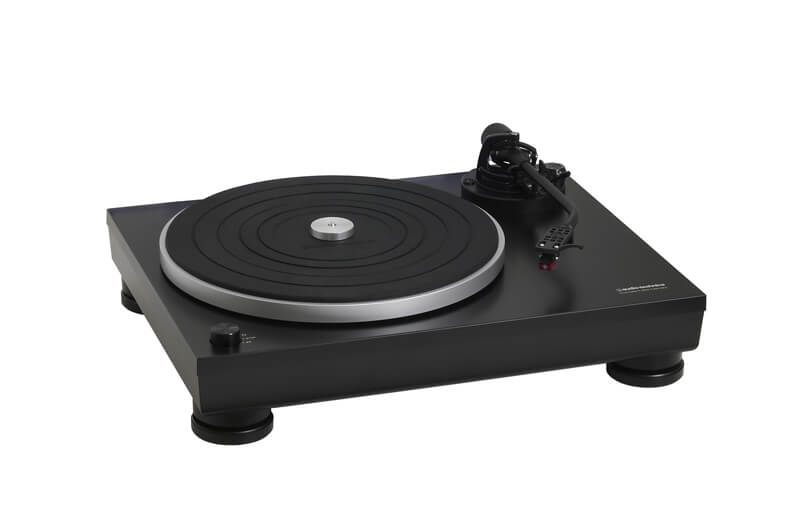 Audio Technica AT-LP5
Price: £349
eu.audio-technica.com
Offering great value for money, this turntable includes a built-in phono amp that allows you to plug straight into power speakers or an amplifier without a phono amp built into it. You also get a USB socket which means that you can digitise your vinyl.
---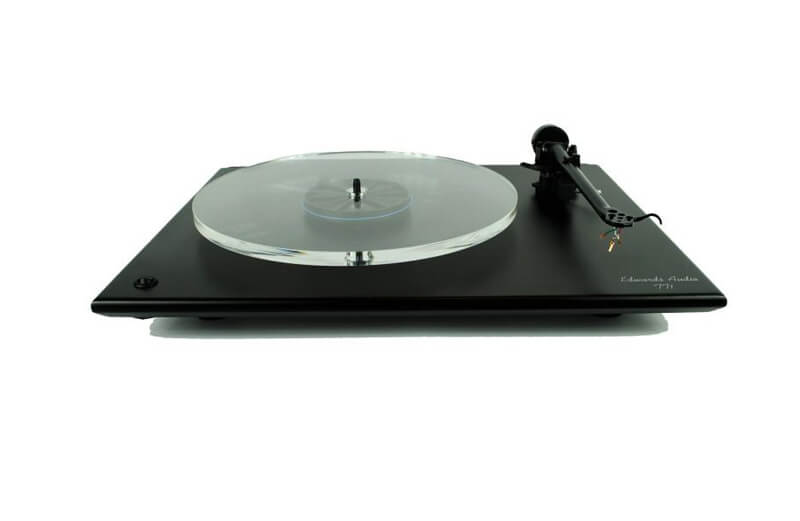 Edwards Audio Apprentice TT
Price: £380
www.talkelectronics.com
Constructed from CNC-routed water resistant 18mm Solid Medite, in house designed and made brass bearing housing and custom belt form the heart of this turntable. Has the EA202 tonearm and is also supplied with the C50 cartridge. Choice of black, white or red satin finishes.
---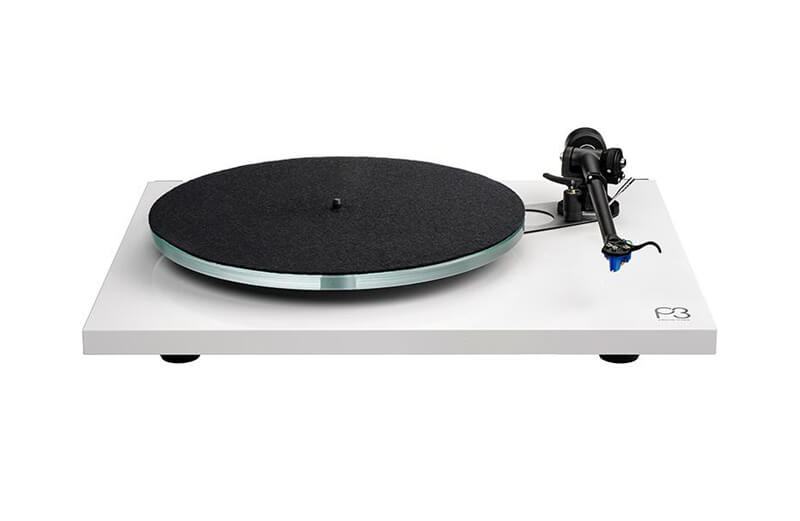 Rega RP3
Price: £550
www.rega.co.uk
A classic design that never stops giving but Rega have added even more quality upgrades to the standard design including a new RB330 arm, a high gloss acrylic, laminated plinth, which is now stiffer with many other redesigned tweaks and the Elys 2 moving magnet cartridge.
---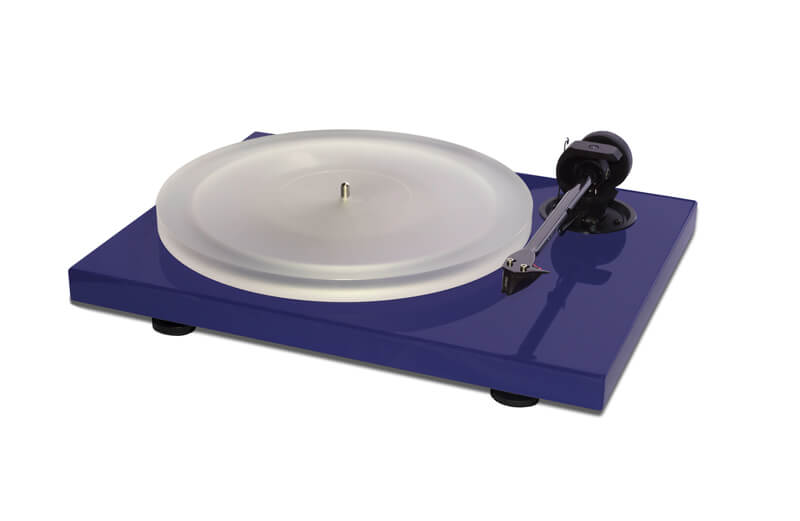 Pro-Ject 1 Xpression Carbon UKX
Price: £575
www.henleydesigns.co.uk
The remarkable part of this turntable is, in fact, the arm which is made from Carbon. That's quite a high-end addition for a turntable of this price. This is a solid turntable that is finished by an equally solid Ortofon 2M Silver cartridge plus an improved motor and a new power supply over the previous incarnation.
---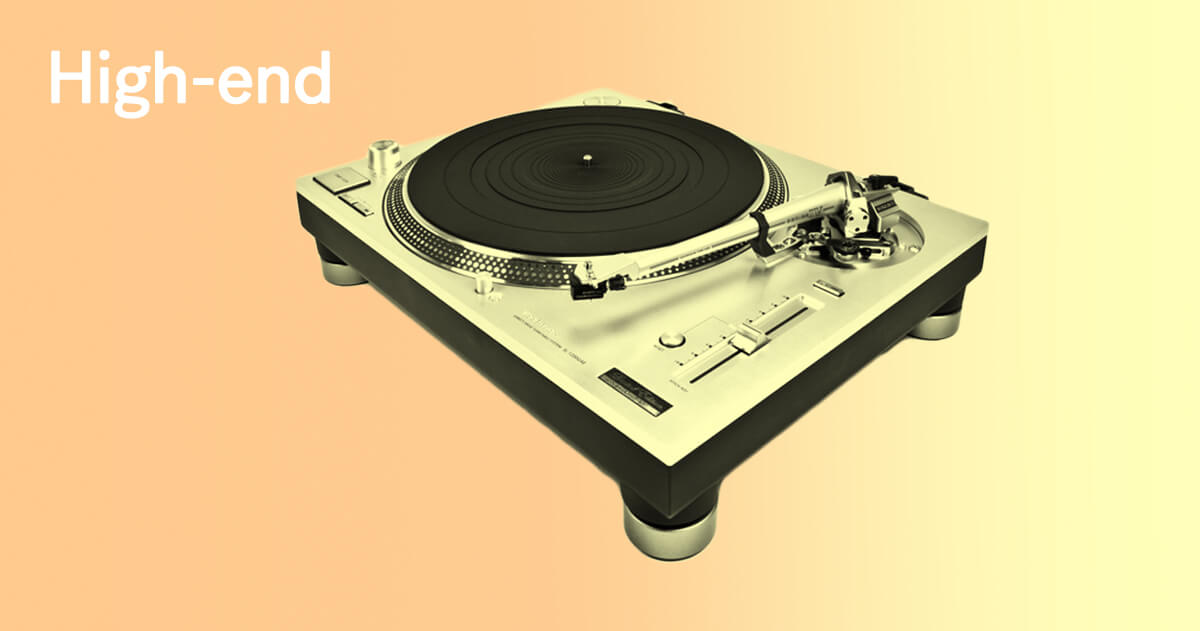 TOP HIGH-END TURNTABLES
Five new turntables for the listener who knows what they want, there was much discussion this year about whether the new Technics SL-1200G could call itself 'audiophile'. Here it appears with Timestep's additions, alongside a selection of decks that perform at the highest quality while also looking the part.
---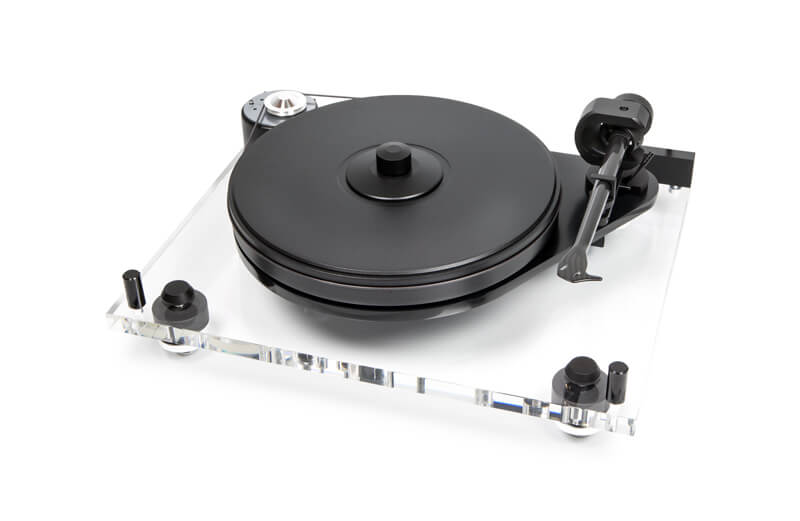 Pro-Ject 6 Perspex SB
Price: £1,300
www.henleydesigns.co.uk
A manual deck and belt-driven, the turntable features a Speed Box controller (that's the SB bit in the name). The design features a solid acrylic plinth with a chassis constructed from Corian and a magnetic suspension. The arm is a pre-mounted 9CC Evolution.
---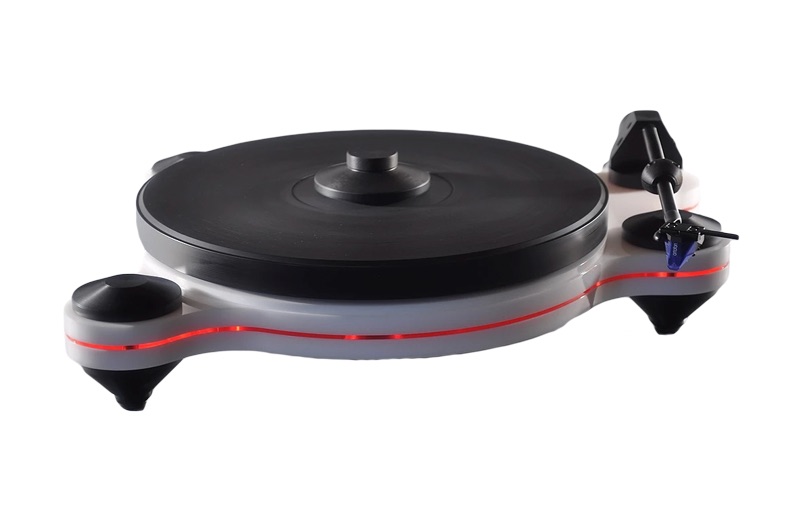 Oracle Origine
Price: £2,200
www.nunudistribution.co.uk
The main plinth is made of a sandwich of three layers of acrylic with the feet system made out of Delrin. The one-piece platter is carved in acrylic with the same concave shape as Oracle's platter or mat to accompany the screw-able Delrin record clamp. Including an outboard motor in a heavy aluminium housing, the belt is driven around the whole perimeter of the platter. Arrives with the Ortofon 2M Blue cartridge.
---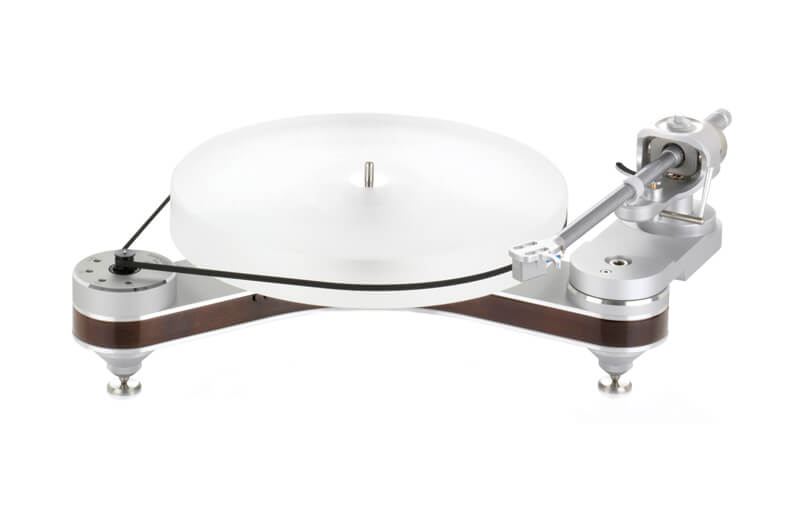 Clearaudio Innovation Basic
Price: £3,400
www.clearaudio.de
The new entry-level Clearaudio turntable features Clearaudio's three-point design with a 'sandwich' construction of Panzerholz (a solid, bullet-proof wood) and aluminium. It can run at three speeds including 78rpm. You'll also find a decoupled custom-built high-torque DC motor with the company's patented Ceramic Magnetic Bearing (CMB) and Optical Speed Control (OSC).
---
Timestep Evoke SL-1200GAE
Price: £5,765
www.soundhifi.com
Taking the basic Technics SL-1200GAE, Timestep has turned the new deck into a true audiophile model by replacing the arm with the superb SME IV and featuring an external power supply which can run from 16rpm all the way up to 80rpm (ideal for those who are into their archival disc formats) plus the Audio Technica AT33PTG/II moving coil cartridge.
---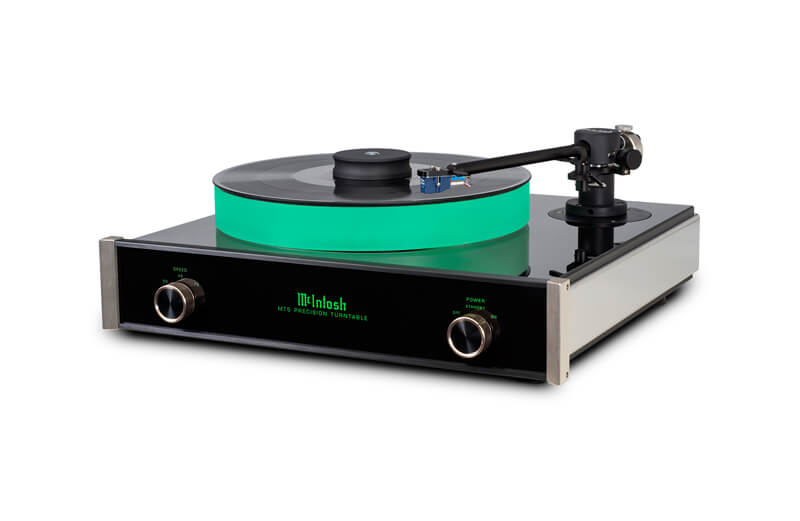 McIntosh MT5
Price: £7,495
www.jordanacoustics.co.uk
With its familiar, rather eerie green light emanating from within plus old fashioned rotating front-mounted controllers, this US-produced, and rather heavy, turntable also supports 78rpm. Into the arm is fitted a Sumiko Blue Point 2 cartridge.