With 2016's best soundtracks and record sleeves complete, we continue our end-of-year review with archival releases.
2015 was the first year that catalogue sales overtook those of current releases and our rear view mirrors only seem to have widened in 2016. Whether it's neglected, misunderstood or out-of-print (or extremely in-print!) material, the number of reissues hitting shelves is frankly dizzying. Summarising the year in 30 records is not a straight-forward task.
Honourable casualties include the 35th anniversary edition of Manuel Göttsching's seminal E2-E4, the first ever vinyl reissue of Theatre of Eternal Music by La Monte Young, and any number of The Pop Group's recordings.
We also tip our hats to Aphex Twin and Mike Paradinas' bizarre IDM hook-up Expert Knob Twiddlers, Strut's delightful Sun Ra 7"s, and the stunning Grace Jones Warm Leatherette 4xLP box set of unreleased mixes, dubs, instrumentals and remixes.
The Avalanches' mythical Since I Left You, which would have made the cut, seems to have had a bit of trouble getting off the press so that's one to look forward to in 2017.
Before we begin, the rules: compilations, retrospectives and previously unreleased archival material are all in, as well as straight-up, replica reissues. As in previous years, we've steered clear of all but three box sets (see the artwork list for these), to focus on the content of the release rather than the extras. We've also made space for the odd 12" or unmissable EP.
---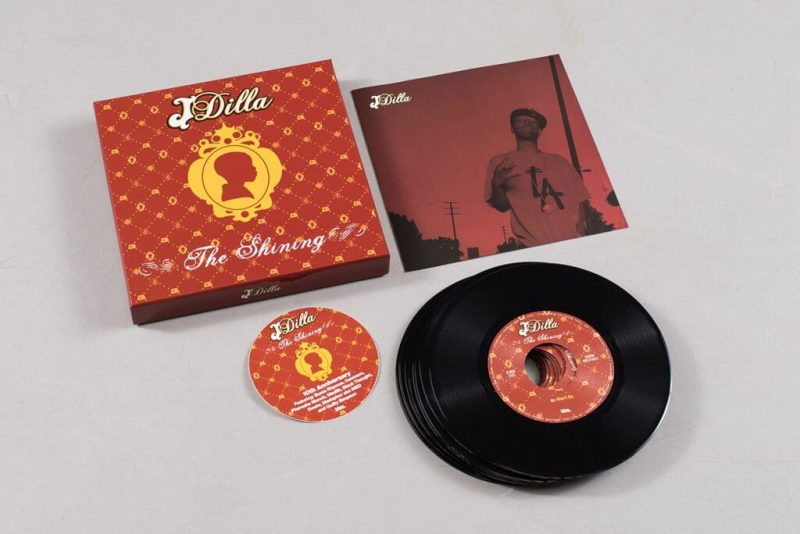 30. J Dilla
The Shining
(BBE)
When Dilla died on 10 February 2006, his third studio album The Shining was about 75% complete. The project was passed over to drummer, fellow Detroit artist and kindred spirit Karriem Riggins who oversaw its completion that year. Since then, much ink has been spilled over the album's production, a more overtly accessible record that the cut-up instruments of Donuts which preceded it, foregrounding guest spots from Busta Rhymes, Common and D'Angelo, among others. To mark its 10th anniversary, the album was re-released on double LP but also as a nifty collection of 45s by BBE, who also celebrate 20 years of staying afloat this year.
---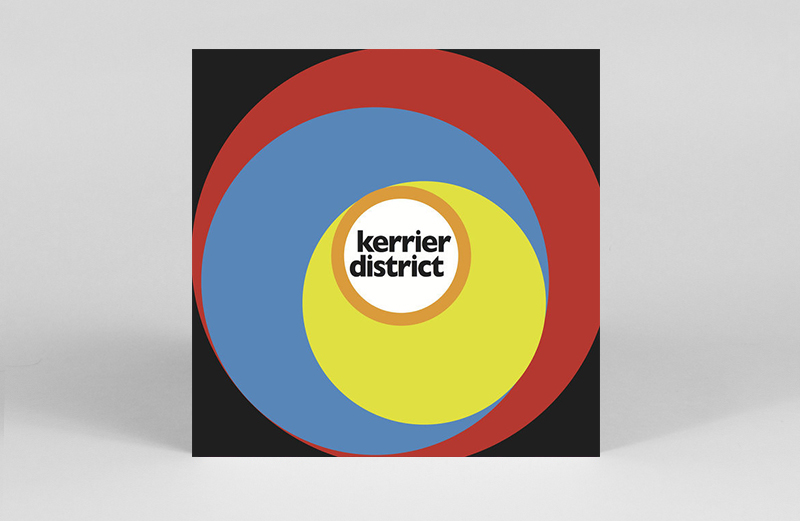 29. Kerrier District (Luke Vibert)
Kerrier District 1
(Hypercolour)
Originally released on Aphex Twin's Rephlex in 2004, Kerrier District 1 – a genre-bending stew of Sleeping Bag-esque downtown dub, disco, electronic funk and bubbling acid house – has gone down as one of the decade's most essential dancefloor-aimed albums. The work of Luke Vibert, the Cornish acid pioneer and Aphex Twin contemporary, who has more aliases than a Soviet spy ring, the album has been tough to track down on vinyl for a decent price for a while now. Thankfully, this year, it was treated to a fresh press on limited clear vinyl as well as black triple vinyl via the Hypercolour label.
---

28. Chi
The Original Recordings
(Astral Industries)
The first of two Chi releases on Astral Industries this year, The Original Recordings saw the Dutch ensemble's self titled 1986 cassette release land on vinyl for the very first time. Recorded at a farm in Moordrecht the previous year, The Original Recordings saw the quartet weave found sounds, electronic experiments and organic instruments into a mesmeric web of strung out psychedelia and swampy exotica. Meandering out the speakers at its own pace, The Original Recordings is the perfect antidote to your daily sensory overload – stick it on the turntable and drift away.
---

27. Roberto Musci
Tower Of Silence
(Music From Memory)
Everyone's favourite archivists continued their flawless record with seven superb releases in 2016, crowned by this stunning retrospective of Milanese composer Roberto Musci and his ethnographic take on ambient and new age. A true itinerant, Musci spent the best part of eleven years between 1974 and 1985 travelling the world, collecting the field recordings and traditional instruments which form the backbone of his unique sound. Fusing these ancient voices with his own immersive synthscapes, Musci arrived at a breathtaking and other worldly musica, the best of which is lovingly collected in this double vinyl set.
---

26. Starfuckers
Sinistri
(Parachute)
Originally formed in 1987 off the back of a fascination with post-Stooges noise and the NYC no wave scene, Starfuckers were ultimately drawn towards the electronic experimentation of Cage and Xenakis. Their third LP Sinistri was a culmination of this unique meeting of ideas, where beatless, industrial atmospherics, spoken word and improvised rock instrumentations coalesced on what sounds like a lost soundtrack to an unwritten sci-fi dystopia. Initially only released on CD way back in 1994, the Italian art rock gem is today available on double vinyl thanks to Milan's Parachute label.
---

25. Patrick Cowley and Candida Royalle
Candida Cosmica
(Dark Entries)
HI-NRG pioneer and progenitor of the San Francisco Sound, Patrick Cowley has been subject to an extensive reappraisal over the last few years. Forget the rubbery, pulsating disco of Menergy that was to come though, because here we meet Cowley in the early '70s, on a sonic journey with Candida Royalle, a true feminist pioneer, who would forge a career as a pornographic actress and director of feminist erotic films. Scoring the performances in his bedroom studio where Candida would act as both Cowley's musical and sexual muse, the pair worked on a string of sensual collaborations, a Wendy Carlos-influenced Cowley providing synthetic soundscapes for Candida's playful, yearning vocals. Packaged with unseen interviews and photos to paint an alluring picture of hedonistic early '70s San Francisco, it's one of several Dark Entries releases that could have made this list, and the flag-bearer of the label's stellar 2016.
---

24. John Cage and Sun Ra
John Cage Meets Sun Ra
(Modern Harmonic)
Mid-afternoon on Sunday 8th June, 1986 and Sun Ra is in a cab, lost in Coney Island, on his way to meet John Cage for a performance at a former penny arcade on the Broadwalk. Stranger than fiction, this coming together of the 20th century's great avant-garde pioneers was reissued by Modern Harmonic this year (among several other Sun Ra oddities), releasing the complete concert for the first time. And yet, despite Cage and Ra's legendary status, neither had much conception of the other and the concert itself was, by all accounts, rather disjointed. Here was a purple-and-silver tunic wearing extrovert and an introvert in faded blue jeans; an artist who whipped the audience into a hysterical frenzy down a winding path of jazz-inflected synth swells, dissonant electronics and transcendent harmonic structures, and one who cultivated moments of profound silence. Whether it "worked" doesn't really matter, that it happened at all is enough for us.
---

23. Vox Populi!
Aither
(Emotional Rescue)
When Stuart Leath from Emotional Rescue joined us on Soho Radio earlier this year and pulled this out of the bag, we were left a little stumped. The Vox Populi! we knew previously had inhabited an industrial space, indebted to Joy Division and gothic synthesis rather than mantra-like eastern ambience. Self-styled "ethno-industrialists", French oddballs Vox Populi! may have begun on a European coldwave journey, but by 1989 and Aither, they'd worked traditional instruments and mind-expanding folkloric influences into their sound. Versatile enough to carry the field recordings of 'Tik & Tics', the dubbed-out devotions of 'Narme-Air' and psychedelic wig-outs like 'A Cup Of Tea For Suzuki', this is an album that gets more and more mysterious with every listen, a fascinating recording and testament to a label that goes deeper than most.
---

22. Various Artists
Venezuela 70: Cosmic Visions Of A Latin American Earth: Venezuelan Experimental Rock In The 1970s
(Soul Jazz Records)
From underground vibrations to outernational scenes, London's Soul Jazz does not restrict itself to soul or jazz, as it demonstrated again with this year's round of releases. A highlight was this collection of experimental rock music from 1970s Venezuela, a time when, owing mostly to its vast oil supply, Venezuela was the wealthiest country in Latin America. With the highest rate of per capita income in the region, literacy rates increased and the democratic government invested heavily in culture, pushing art, architecture, theatre and music.
The compilation traces how the '70s saw the birth of a new generation of musicians including Vytas Brenner, Angel Rada, Pablo Schneider and Miguel Angel Fuster, who took rock as their base but muddied the waters with electronica, funk, jazz, latin rhythms and Venezuelan roots music. An engrossing window to the past, Soul Jazz has done it again.
---

21. Gas
Box
(Kompakt)
Wolfgang Voigt and Kompakt records pulled out all the stops this year to deliver a box set that was befitting to this project's legacy and the indelible imprint it has left on current conceptions of ambient music. With 2008's Nah Und Fern compilation being long gone but still taking pride of place in many a vinyl lover's collection, this set took in the scope of the Gas discography and upped things to a comprehensive 10LPs with an accompanying book of the seminal artwork bound to the project. It's certainly no small investment to pick one of these up, but with the purple patch Wolfgang Voigt hit with this particular moniker, this is one of those rare box sets where 10LPs worth doesn't feel like overkill.
---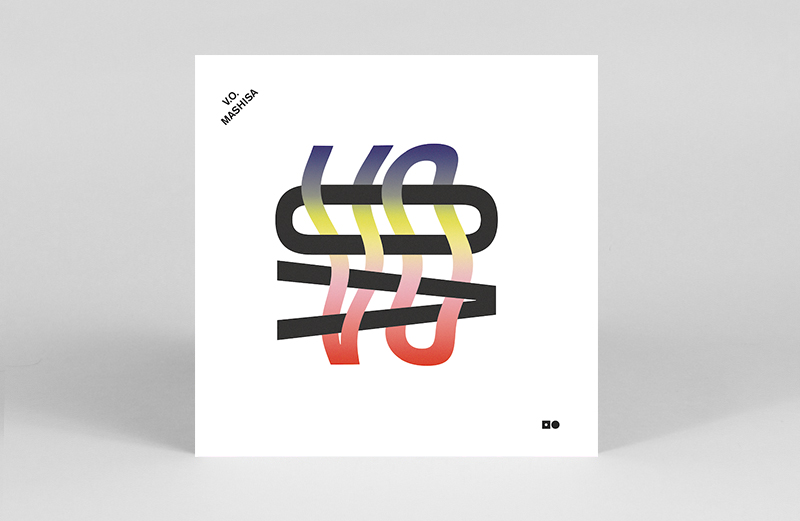 20. V.O.
Mashisa
(Invisible City Editions)
Though their Lata Ramasar reissue may have languished in licensing limbo, Invisible City Editions still gave us plenty to smile about in 2016, not least this SA stormer from V.O. Much loved by MCDE, Young Marco and Tako, Mashisha had risen to the top of the collective wishlist over the past few years, its sunny fusion of kwaito and disco winning over many a DJ and dancer. Answering all our prayers, Invisible City Editions delivered in glorious remastered fashion, keeping the dancefloor simmering as the summer faded away.
---

19. Various Artists
So Low
(The Vinyl Factory)
"If someone made that today and released in on some white-label techno label people would lose their shit." Powell's not wrong. At the start of the year, Optimo's JD Twitch raided his early record bag for a collection of industrial, post-punk and EBM that used to stump dancefloors in the '80s but has since found a new audience in a European club scene not afraid to take abrasive risks in the name of dance. A window into the world of UK and European minimalists like P1/E and Colin Potter and the US avant-garde of Tuxedomoon, there's a contemporary prescience to this collection which eludes most scene-surveying compilations. Groove-based warehouse music with a give-a-fuck-attitude and two fingers to the establishment, So Low is housed in a beautifully screen-printed jacket that nods to post-industrial decline and is accompanied by Powell and Helena Hauff's nerve-shredding remix EP.
---

18. King Geedorah
Take Me To Your Leader
(Big Dada)
Shedding his mask, MF DOOM recorded Take Me To Your Leader in the guise of the three-headed space lizard known only as King Geedorah. One of the great conceptual hip hop albums, Take Me To Your Leader dropped out of the stratosphere in 2003, crafted from serpentine, off-kilter jazz and sideways soul-tinged beats. A year before Madvillainy, it remains one of DOOM's most important releases and is here given the deluxe reissue it deserves, reanimated on double ruby red vinyl and housed in separate card sleeves with a wide spine, with the original "cutout" design reimagined on perforated card. Take me to your leadorah.
---

17. Tom Tom Club
Tom Tom Club
(Real Gone Music)
What are words worth? A question most journalists will have asked themselves on a daily basis, Tom Tom Club's 'Wordy Rappinghood' was an unexpected underground hit in both the club and the studio when it was released on the band's self-titled debut back in 1981. Side project of Talking Heads duo Chris Frantz and Tina Weymouth, Tom Tom Club became something of a cult classic in downtown NYC, merging humour, experimental electronics, and early hip hop aesthetics. While not impossible to get hold of, this is the first time it's been reissued since it was originally released in 1981 and remains a must for anyone with even a passing interest in getting down to the decade's leftfield pop movements.
---

16. Lush
Origami
(4AD)
This was a very welcome example of Record Store Day done right. To coincide with their first tour and new material in 20 years, '90s shoegazers Lush put together this stunning career-spanning box set via 4AD. The release collects their previous albums and EPs, and with all of those original items either out-of-print or never previously available on vinyl, it's is an absolutely essential reissue. It's beautifully presented too with each record is pressed onto a different colour of vinyl and housed in a laminated box, designed by long-time associate and former v23 collaborator Chris Bigg.
---

15. This Heat
Health & Efficiency
(Modern Classics Recordings)
Modern Classics Recordings is an offshoot of Light In The Attic so you know you're in good hands and this year they pulled one out of the bag by reissuing three seminal This Heat records – This Heat, Deceit and Health And Efficiency (the first run on colour vinyl too). This band were way ahead of their time. Each release here will make your jaw drop. No question. Take the track 'Health And Efficiency' for instance and two minutes eighteen seconds in you'll see what I mean. Camberwell royalty.
---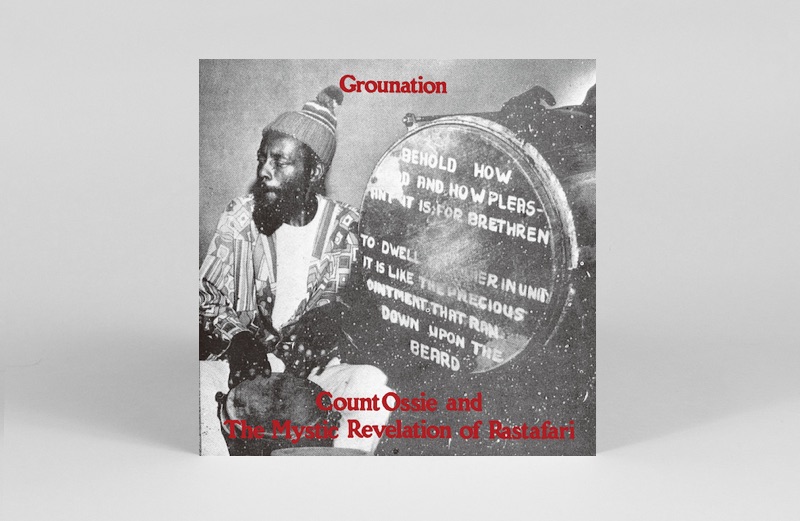 14. Count Ossie
Grounation
(Dub Store)
Considered the pinnacle of Rastafari-inspired music, Count Ossie & the Mystic Revelation of Rastafari's Grounation reared its head again this year thanks to Tokyo reggae institution Dub Store. Originally released in 1973, Grounation has been out-of-print since it was reissued on MRR in Jamaica in 1976. The epic 30-minute title track is the centre piece of the legendary recording, which finds Ossie playing alongside tenor saxophonist Cedric 'Im' Brooks. Together they recreate a Rasta grounation, or gathering, playing and chanting a sublime supplication which includes hymns and Bible readings in praise of Emperor Haile Selassie I.
---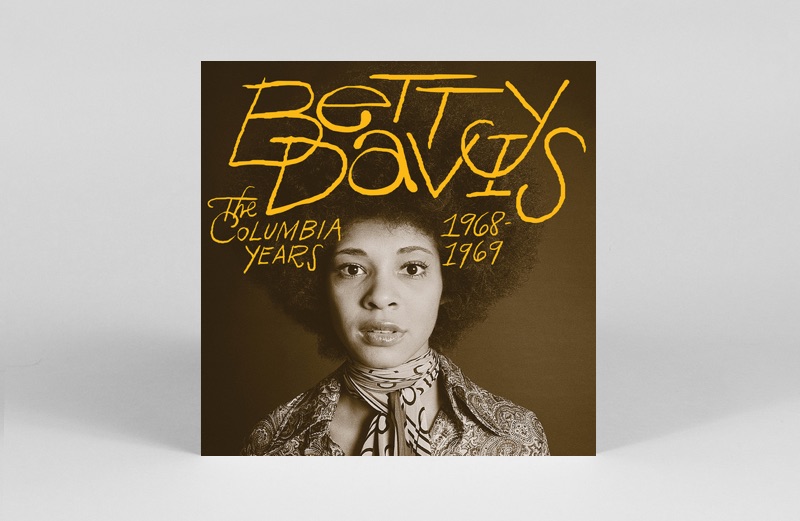 13. Betty Davis
The Colombia Years
(Light In The Attic)
Light In The Attic totally did it again this year. Don't know what goes on in their office but they got some magic going on there. This was the first time Betty's mythical The Columbia Years was ever officially released and it's a wall to wall soul funk banger. Produced by her husband Miles (there's a great control booth comment about gum in there) it has to be one of this fine lady's rawest, funkiest set of recordings. There's a gold vinyl version knocking around too.
---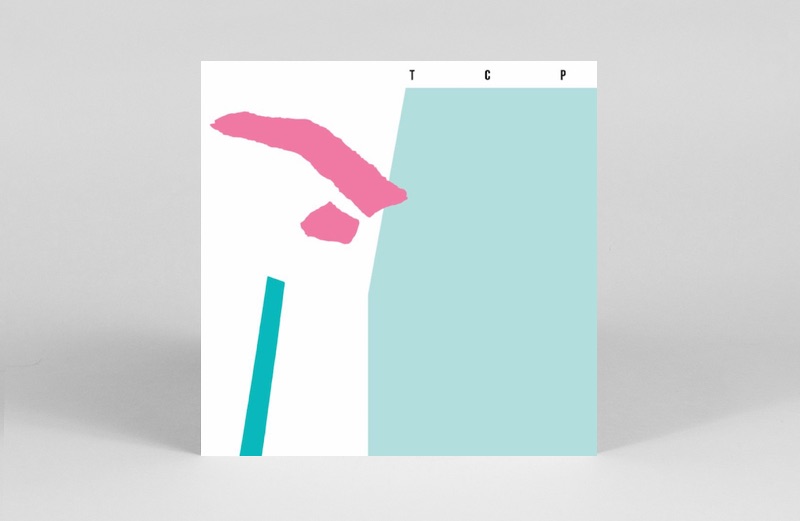 12. TCP
TCP
(Disco Halal)
Taking pity on the Baldelli acolytes, Balearic beards and synth obsessives, Disco Halal dished up the first ever re-release of TCP's 1984 cult classic on the highly collectible X Records. This rare bird is the work of multi-talented ex-Rainbow keyboardist, Tony Carey, who the encyclopaedic among you might also know as Yellow Power, Explorer or a member of Planet P. A true 'Afro-cosmic' classic, TCP is nigh on uncategorisable, incorporating tribal drumming, languid funk, dub fx and expressive synth work into an unpredictable journey through the fringes of the 80's mainstream. If you're after the fluid synth work of Sakamoto and Hosono, Amampondo's rhythms, Richard Schneider Jr's guitars and Mad Professor's fx abuse, then this is the record for you.
---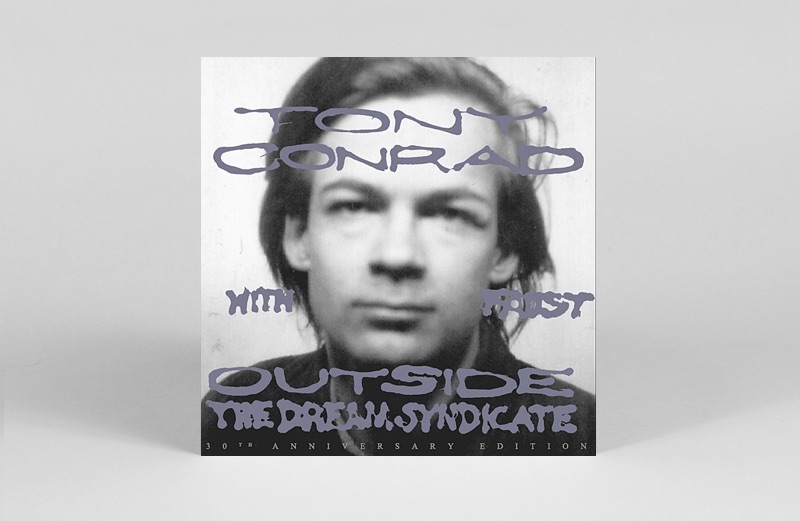 11. Tony Conrad with Faust
Outside the Dream Syndicate
(Superior Viaduct)
"An indelible mark made, that will forever be paid forward," were John Cale's words in an online tribute to his friend and collaborator Tony Conrad who passed away in April, and the reissue of his classic LP with Faust is just one point in case for Conrad's enduring works of art. The 1973 collaboration was effectively his debut release and found Conrad's violin intonations stretched out in time against Faust's bass and drumming to a truly mesmerising effect. Conrad's available works on vinyl are few and far between at present (whilst there's some great CDs here and there), so this was certainly a very welcome reissue for 2016 and marks a great place to start if you're unfamiliar with Conrad's vital craft.
---
10. Air
Air
(Be With Records)
Another label whose offerings this year have left us spoilt for choice (Eddie Hazel, Funk Factory, Edna Wright, need we go on?), Be With Records did everyone's bank balance a solid and breathed new life into one of the most sought-after, universally regarded folk funk gems of the '70s. Air's debut album showcased vocalist Googie Coppola at her most fragile and insistent, carried on wave after wave of in-the-pocket jazz breaks, and breaking the wear-worn hearts of many a crate digger along the way. The facsimile reissue comes with the original die-cut sleeve, and is a perfect example of a necessary reissue, done right.
---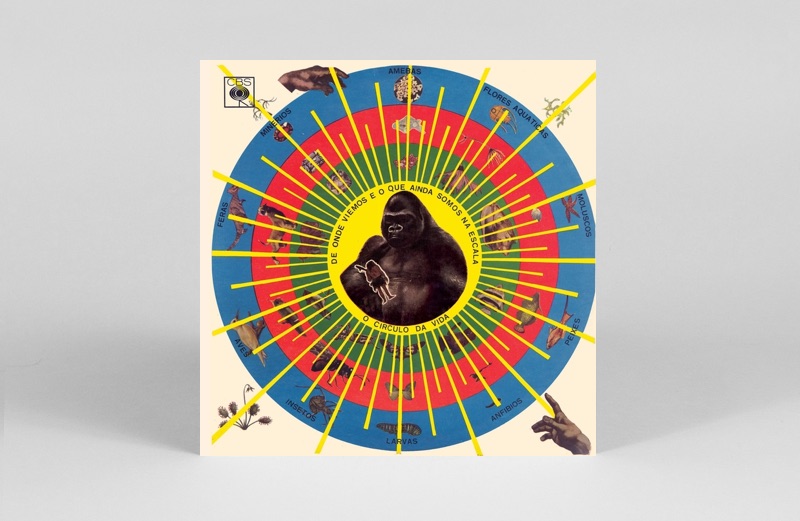 9. Pedro Santos
Krishnanda
(Mr Bongo)
It's been another vintage year for Mr Bongo, as the long standing label treated us to a hectic schedule of essential releases, largely focused on the beautiful sounds of Brazil. While perfectly executed reissues of Arthur Verocai, Banda Black Rio and Os Orixas pleased our ears well enough through the first half of the year, it was November's Pedro Santos reissue which stole the show. His only solo release, Krishnanda is a psychedelic and spiritual triumph, leaving all genre confines behind on its kaleidoscopic journey into Pedro's musical vision.
---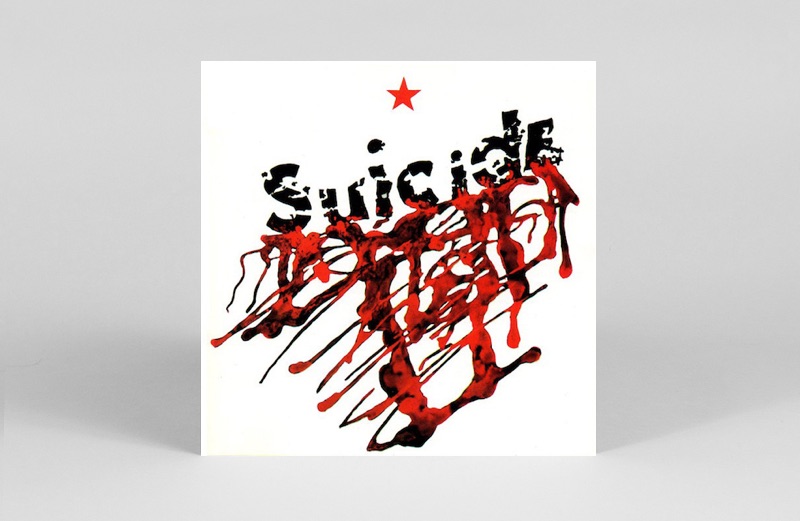 8. Suicide
Suicide
(Superior Viaduct)
Amongst the many icons to leave us this year was Alan Vega, frontman of Suicide, aka the definite New York band. Vega recorded five studio albums with Martin Rev, beginning with 1977's stripped-back punk classic, Suicide. Making use of primitive drum machines and synthesisers, the duo's sparse but stormy sound has been cited as influence by countless artists, paving the way of punk, industrial, hip-hop and more. "Though often flavoured, as in the much-loved 'Cheree', with the fripperies of rockabilly or disco, Suicide are seasoned sufferers, messengers of imminent doom," wrote Vivien Goldman in Vega's obituary. The duo articulated contemporary fears that in 2016 are more relevant than ever. As fate would have it, Superior Viaduct released Suicide as well as the follow-up Alan Vega Martin Rev plus a clutch of 7"s just a few weeks before Vega's passing.
---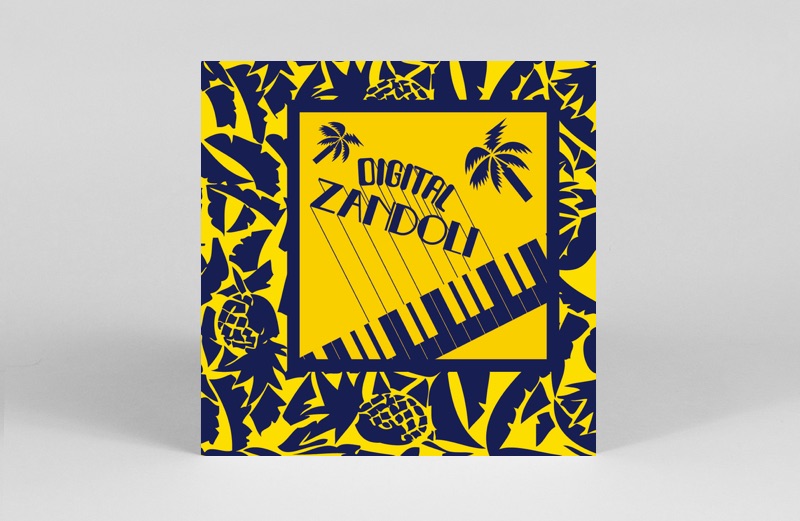 7. Various Artists
Digital Zandoli
(Heavenly Sweetness)
For anyone who's ever lost their mind to Jacob F. Desvarieux's 'Sweet Florence', Heavenly Sweetness' flagship compilation this year was a collection of the French West Indies' most intoxicating zouk flavours. A compilation that sheds light on the vast spectrum of music in what is an amorphous genre, Digital Zandoli revels in synthetic funk grooves and lilting drum programming originally played at surprise dance parties called "tans" which defined the social lives of Guadeloupe's young people. Born from a quest for uniqueness from neighbouring Caribbean islands, a struggle for national identity and an open-mindedness to funk, Latin and Afro-beat influences from abroad, the tracks collected here never received the radio play they deserved but combine now as one of the most audacious compilations of the year.
---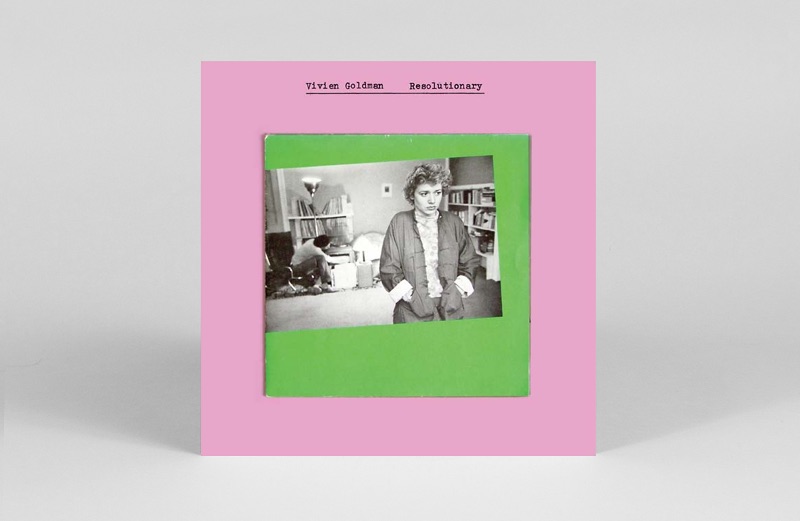 6. Vivien Goldman
Resolutionary (Songs 1979-1982)
(Staubgold)
"The punk professor" and critic perhaps most famous for penning Bob Marley's biography, Vivien Goldman's career began on the other side of the fence, as a musician bridging London's punk-dub movement with New York's downtown scene. Resolutionary (Songs 1979–1982) captures her contribution to The Flying Lizards, her solo work on 99 Records, plus her releases as one half of Chantage with Afro-Parisian chanteuse Eve Blouin, produced in the most part by Adrian Sherwood, and later sampled by Madlib and The Roots. The goofy love-in-a-laundromat tale 'Launderette' has been a favourite of ours for ages and it's testament to Goldman's restless nature that her contribution to the scene she chronicled is being recognised again. Utterly original, engrossing music.
---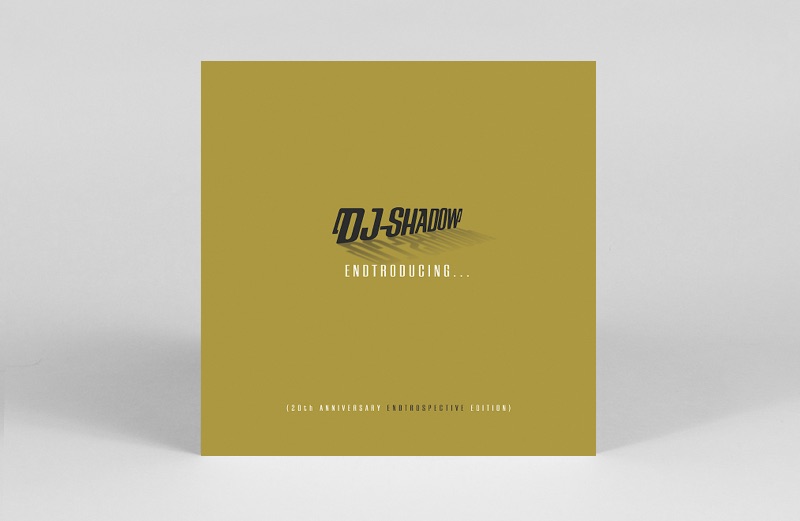 5. DJ Shadow
Endtroducing: 20th Anniversary Endtrospective Edition
(Mercury)
Composed almost entirely of sampled content from vinyl records, DJ Shadow's Endtroducing is the crate digging bible and this year celebrates 20 years of influence. To mark the anniversary, DJ Shadow unveiled a six LP reissue package called Endtrospective featuring the original album as well as a bundle of demos, alternate takes and live versions labelled Excessive Ephemera. The pack also includes a new album, Endtroducing… Re-Imagined, featuring remixes from Prince Paul, Teklife, Adrian Younge, Salva and more.
"When it was released in 1996, Endtroducing sounded like nothing that had come before – an album of beats, beauty and chaos," writes Eliot Wilder in our definitive piece on the album. "Looking back, no other popular record better summarises the end of the 20th century."
---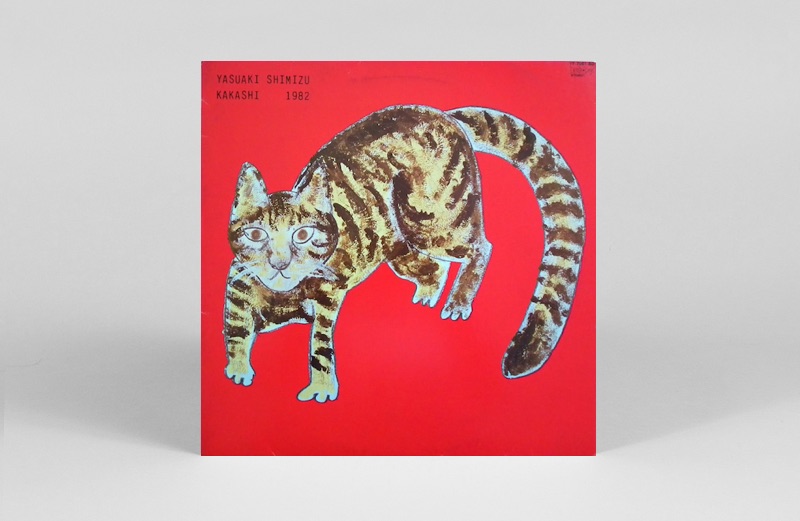 4. Yasuaki Shimizu
Kakashi
(Nippon Columbia / Better Days)
With the reissue of cult Japanese group Mariah's Utaka No Hibi appearing pretty much across the board on 2015's end of year lists, it rightfully sparked further interest and investigations into the groups wider discography and particularly band leader Yasuaki Shimizu's solo works. Whilst widely respected for his award winning film scores and interpretations of Bach as with the Mariah records, Shimizu's early '80s solo efforts have been sorely under-heard by Western ears, and Kakashi as the pick of the crop is one of the most sought after and pricy affairs amongst collectors. An extraordinary cross-pollination of genres with Shimizu's saxophone at its narrative core, it's one of those uniquely adventurous records that paints its own soundworld as it goes, and calls out for repeated listens. Here's hoping this run of 350 is only the start of a Shimizu vinyl reappraisal, and a more extensive repress and other material from the period is on its way.
---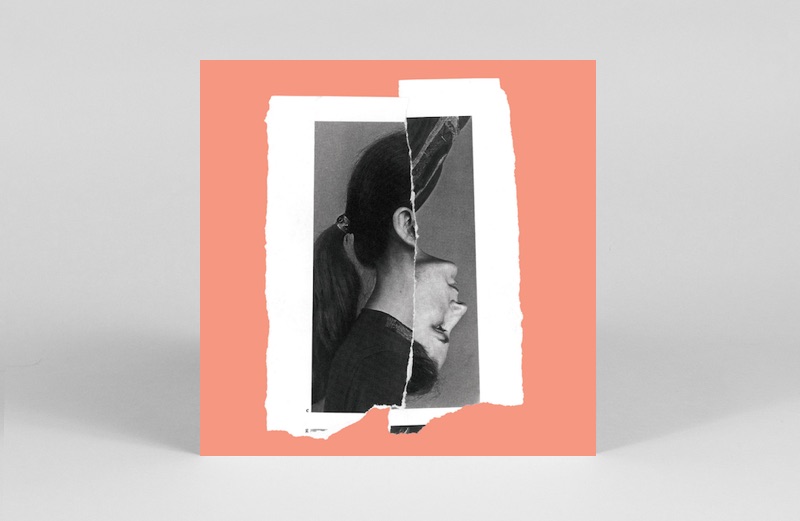 3. Various Artists
Sky Girl
(Efficient Space)
So back in July this record landed and took everyone a little by surprise. Pretty quickly though word soon spread and now we are the point where Sky Girl has become one of the most essential albums in ages. The official line is it's "a sentimental journey through folk pop, DIT, new wave and micro presses 1961 to 1991" but it seems like so much more now. It's a compilation really like no other and is sure to get you hooked from the get go. It's compiled by French maestros and selectors DJ Sundae and Julien Dechery. It's a selection of lost music which now sounds so relevant. It's a collection of songs which band's would kill for. It's simply amazing.
From the beginning indie lo-fi of Linda Smith's 'I So Liked Spring' to the reggae cold wave of Karen Marks' 'Cold Cafe' via the galactic country space of Bruce Langhorne's 'Leaving Del Norte' you know just from those three this has solid gold style right the way through it. From there you'll run through everything from new wave love songs to demo synth jams, warped straight-up pop to 8-bit drum machine funk and beyond. This is a very special set of recordings and one that will not be touched for a long, long time to come. It's weird, it's fun, it's essential stuff.
---
2. Various Artists
Space Echo: The Mystery behind the cosmic sound of Cabo Verde finally revealed!
(Analog Africa)
As creation myths go, nothing gets wilder than that of the island of Cape Verde and its long-lost psychedelic synth funk scene. The story begins in 1968 when a shipment of Rhodes, Moog, Farfisa, Moog, Hammond and Korg gear left Baltimore bound for Exposição Mundial Do Son Eletrônico Exhibition in Rio De Janeiro, the first major expo of electronic equipment and gadgets in South America.
Not long after leaving harbour, the ship went missing, only to wash up on the beaches of Cape Verde three years later. Despite evidence to the contrary, the ship was deemed to have fallen from the sky, baffling local elders and Portuguese scientists alike. When they finally opened the hold, astonishment abounded. Curious but not hugely impressed, the instruments ended up in storage in a local church, no use to a community without electricity.
Fast forward ten years and the instruments, supposedly distributed in local schools, helped nurture a generation of synth wizards who would take the island's mornas, coladeras and funaná rhythms to stratospheric levels.
Myths and madness aside, what Analog Africa have achieved with this compilation is little short of flabbergasting. From the off and Antonio Sanches' shuffling sci-fi theme 'Pinta Manta' to the heady disco-not-disco of Quirino Do Canto, Space Echo feels like a comet from the beyond, or a rip in reality, revealing glimpse of an alternate dimension with a soundtrack unlike anything we've ever heard. It's that sense of wonder and "what-the-fuck" you crave from compilations that makes it all worthwhile.
---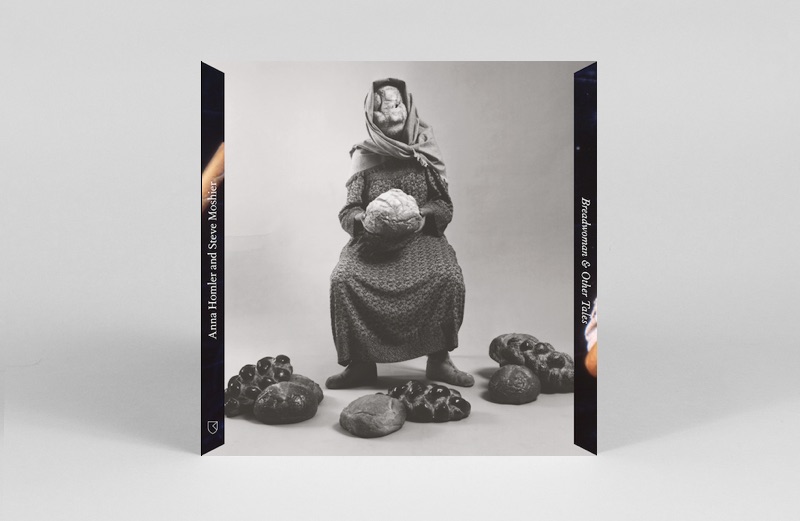 1. Anna Homler and Steve Moshier
Breadwoman & Other Tales
(RVNG Intl.)
In thinking about what defines a superb reissue, two types emerge. The first is the rediscovery of a classic (cult or otherwise) that has fallen out of circulation, where the reissue acts as a sort of collective re-affirmation of the work. The second is the discovery (since for most, these will be new) of a wholly other musical experience, the addition of something to the wider consciousness.
Like Space Echo, Breadwoman was the year's most powerful statement of the latter. Masked in home-made dough, wielding a pair of baguettes like sabres, Anna Homler's remarkable alter-ego was cooked up in the baking heat of California's Topanga Canyon in 1982 as the medium for her imagined vernacular, or "found" language.
A salient stream of consciousness that she describes as "remnants of a mother tongue", Breadwoman's musings were kneaded into song-form by producer Steve Moshier, which like the most out-there Sun Ra records succeed in being at once of the ancient past and the distant future. Like Ra, Homler would embody her own narrative, and occasionally descend on the local farmers' market in full garb.
And yet, while Breadwoman as concept is intoxicating enough – a heady coagulation of 1980s Los Angeles performance art, renegade DIY punk, gallery culture, galvanised jazz, underground cassette-trading, drag extravaganzas, and esoteric meaning-making mysticism – it is also a fascinating, emotive listen, comparable in its humanity to the great works of magical realism.
While the construct may appear outlandish, her utterances are universal and speak of times and cultures whitewashed by rampant modernisation. This year, there was no single reissue which continued to rise in our estimation quite like Breadwoman.
---
Artwork by Hector Plimmer
Contributors: James Hammond, Chris Summers, Patrick Ryder, Amar Ediriwira, Anton Spice.