Small is beautiful.
With soundtracks, artwork and reissue lists behind us, we turn our attention to new music.
As in 2015, we're splitting our new music round-ups into three dominant formats – 7"s, 12"s and LPs – each of which offer a different perspective on the year's music.
While 7"s would have traditionally been tantamount to a round-up of the year's best pop tracks, with major singles rarely getting 7" release there's an opportunity here to focus on some of the year's more peripheral, but no less valuable releases.
Don't be surprised therefore to find major artists like Radiohead and PJ Harvey who prefaced heavyweight albums with limited 7"s, alongside smaller labels and artists exploiting the relative flexibility of the format to cut everything from house, techno, dub, experimental, Ethio-funk, DIY punk, ambient and neo-soul on 7" vinyl.
We've also made room for the odd itinerant 10" that would not find a home on any other list. Arguably the hardest to compile, but also the most rewarding for discovering new music, scroll down for our pick of the 20 best 7"s of 2016.
---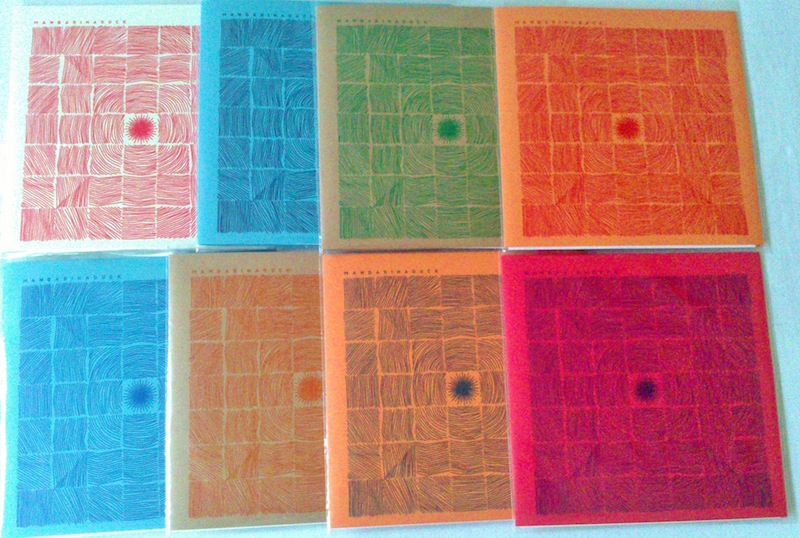 20. Mandarinaduck
Mandarinaduck EP
(Box Bedroom Rebels)
Released on Manchester's wayward Box Bedroom Rebels label, this is six tracks of Ukrainian shoegaze which goes all over the dial from MBV style freak outs to Pale Saints-ish dream pop and swirly sound experiments. A truly excellent package that includes Mandarinaduck confetti, stickers and a scented mini notepad!
---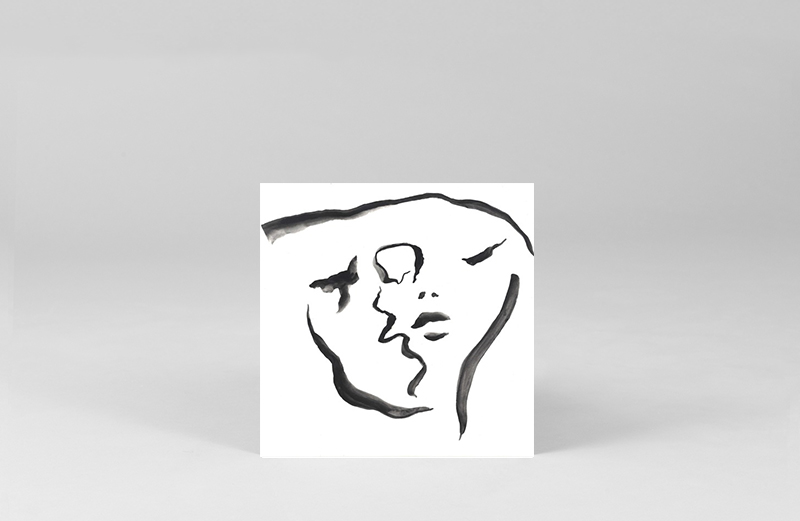 19. Esa
Brazilian Remakes
(Hello Sailor)
Only the third release on Brazilian-NYC 7"s-only label Hello Sailor, but Esa's 'Brazilian Remakes' 45 strikes at the heart of the MPB revolution sweeping across the dancefloor in recent years. Here Esa takes on two heavyweight Brazilian bombs in the form of Tim Maia's 'Que Beleza' and Sandra Sa's 'Trem Da Central'. The first is pulled apart and rebuilt as a slow-burning sunset chiller, the rattling percussion dancing around a gorgeous piano vamp like bare feet grooving on hot sand. The second transform's the original inton an upfront disco house banger, the likes of which you almost never get pressed on 7". All the more reason why we believe it deserves a mention as one of the year's more unique 7"s, housing the pair-of pocket-sized big-hitters in a gorgeous specially painted sleeve.
---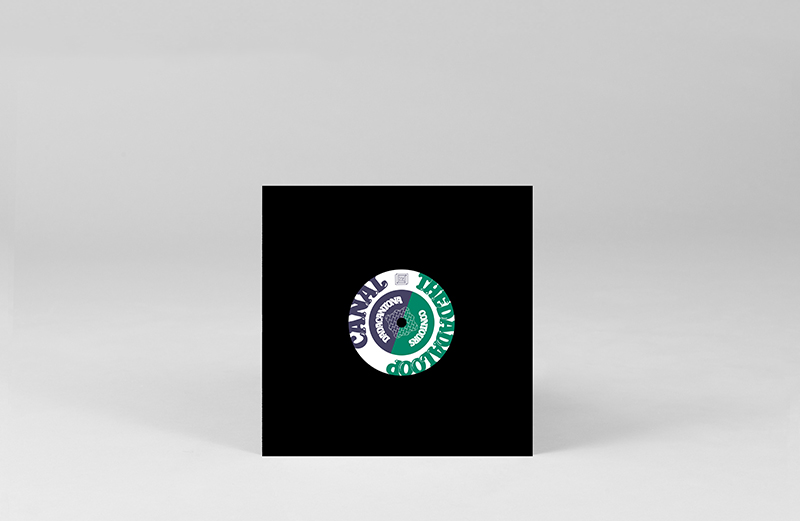 18. Dada Cantona/Contours
Canal​/​The Dada Loop
(Fly High Society)
2016 saw UK clubland continue a trend towards the organic, as well as a long predicted re-evaluation of the much maligned broken beat scene. Few releases represented this soulful, globally informed sound better than this split 7" from either side of the Pennines. A-side 'Canal' sees Dada Cantona trace a percussive path from Bradford to Bahia, marrying carnival rhythms, club keys and industrious energy like a hyperactive ACR. On the flip, Manchester's Contours infuses infectious drums and simmering keys with Clive Stewart & Callum Connell's rich sax licks to create the deep and dope 'Dada Loop'. If you've rolled your shoulders and swung your hips at Rhythm Section, So Flute or Cosmic Slop, it's likely you've been listening to this little beauty.
---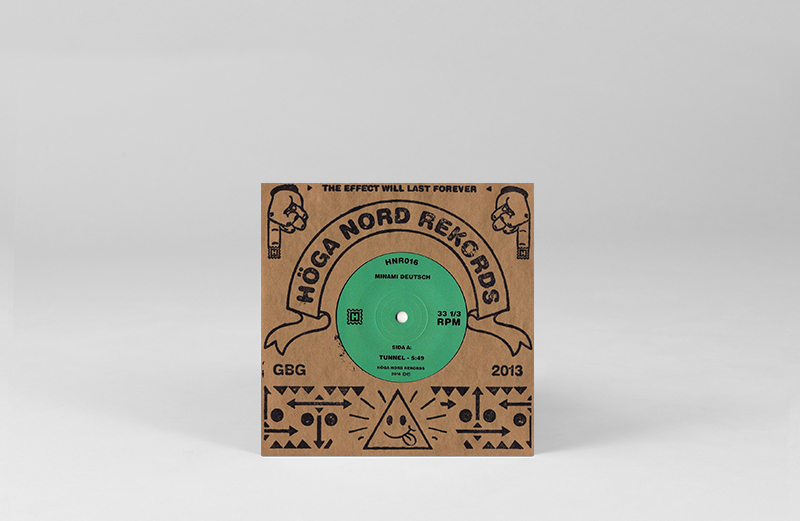 17. Minami Deutsch
Tunnel / New Pastoral Life
(Minami Deutsch)
Sweden's Höga Nord enjoyed a productive and prolific 2016, broadening musical horizons left, right and centre with on point releases from the likes of Brain Jonestown Massacre, Tim Fairplay and Vox Low. However, it was this expansive offering from Japan's Minami Deutsch which stole the show, swiftly selling out on three separate runs in the same number of months. As the name suggests, 'Tunnel' is a propulsive and immersive proposition, powering ever onwards through the smoke filled underground on the fiery thrust of motorik rhythms, constricted bass groove and churning guitars. Embracing the light at the end of the A-side the group change tack completely for the flip, exploring organic polyrhythms and ambient textures to create a deep and disorienting vision of the gleaming glades of Kokiri Forest. It's darkness and light on one dinked disc.
---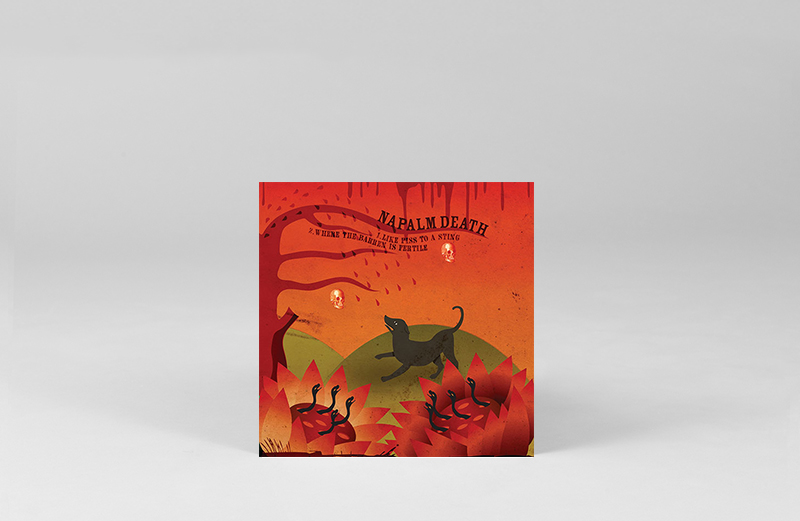 16. Napalm Death / Melt-Banana
Split
(Ipecac Recordings)
With both of these groups holding the most assured of reputations for battering eardrums, they came together for a 7" that was certainly the noisiest Black Friday exclusive. Having joined forces earlier this year for an earth-scorching US Tour with the Melvins, the two cuts from each group on this single pick up on their varying strands of exhilaration, and trounce the typical notions of metal and punk in the process. One for those who like to hear the limits of song form well and truly tested.
---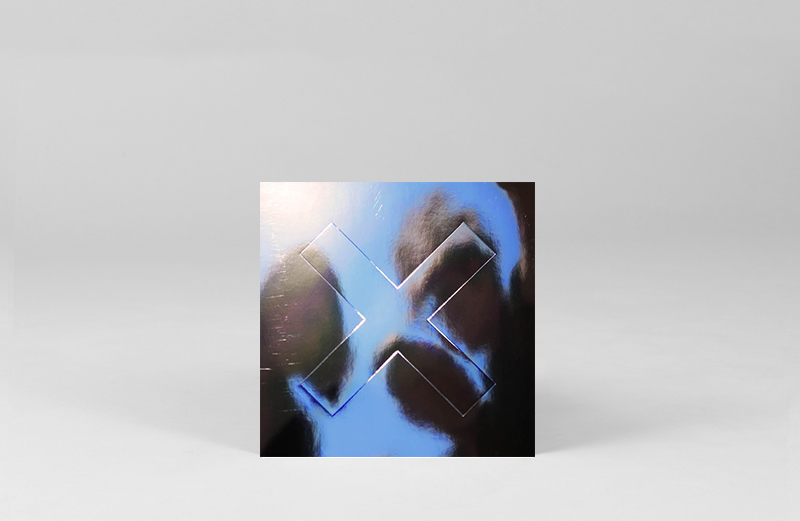 15. The xx
On Hold
(Young Turks)
Whilst Romy, Oliver and Jamie explore small-town Texas in the video for 'On Hold', the trio's new and upbeat single (from their forthcoming album I See You) can be found on this single-sided 7" with a laser-etching on the reverse this. 'Limited' to 3000 copies and housed in a mirror printed debossed jacket with their unmistakable X, this one will slot in right next to your xx and Coexist singles.
---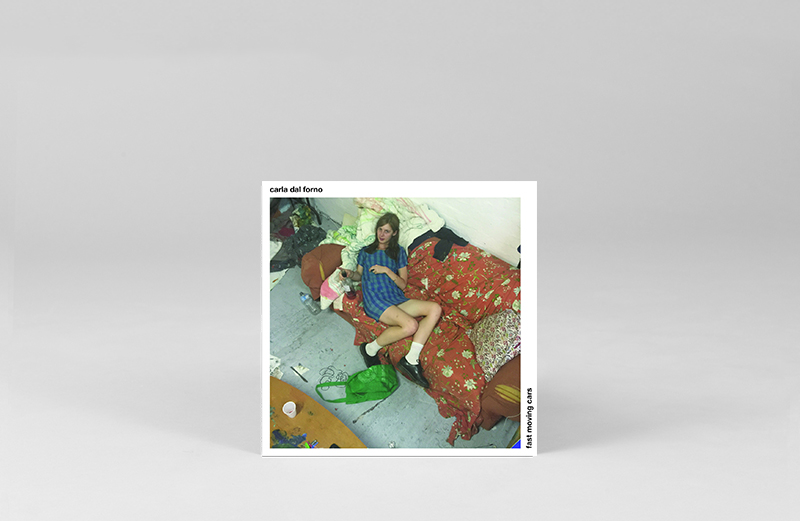 14. Carla Dal Forno
Fast Moving Cars
(Blackest Ever Black)
'Fast Moving Cars' is a song that subtly wound its way into our consciousnesses upon its release back in May and has refused to let up since, with Carla Dal Forno's subsequent long player only compounding our love of her mysterious and uneasy pop music. Having already released music on Blackest Ever Black with Tarcar and Fingers, this 7" marked her debut solo release, setting out an alluring sound-world within and calling for repeated spins once those clandestine hooks took hold. Whilst these are long gone at source – if you're yet to acquaint yourself you can do so via this accompanying and oddly voyeuristic music video.
---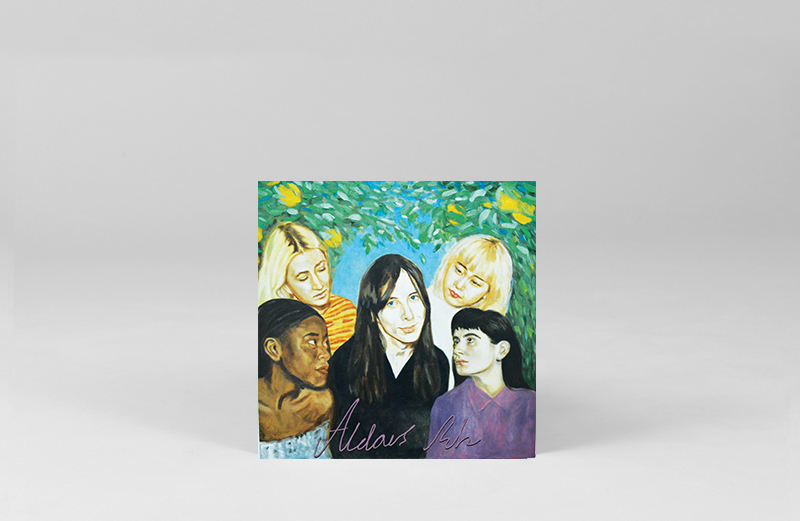 13. Aldous RH
Sensuality
(Handsome Dad Records)
Finally coming good on all his early promise, 2016 saw Manchester's vintage-wear Prince slip on some sequins and fire up the wah pedal to score the alternative pop hit of the year. A proper summer jam, 'Sensuality' rolls along smoothly on slick bass grooves and funky drumming before turning up the heat with space cat solos and sleazy vocals. It may as well be wearing a silk robe and pouring you a cocktail it's that seductive. Over the other side, our eligible bachelor offers his take on Stevie's brilliantly naff 'My Cherie Amour', transforming the glossy soul-jazz standard into a louche and lounge-y stroller worthy of the house band on a Japanese chat show. Somewhere out there in a cooler dimension, this is a galaxy-wide number one.
 
---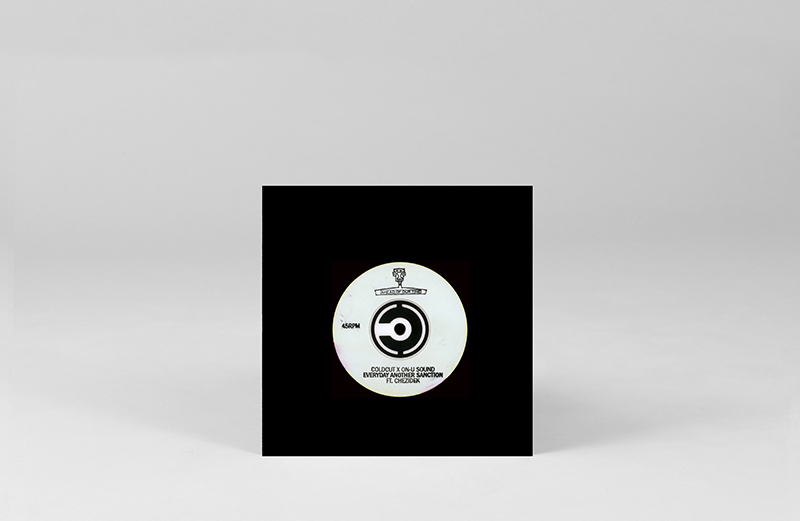 12. Coldcut x On-U Sound
Everyday Another Sanction ft. Chezidek
(Ahead Of Our Time)
Limited to just 100 copies, not many people will have heard Coldcut and Adrian Sherwood's conscious roots collaboration 'Everyday Another Sanction', which is all the more reason we've charted it this year. A heavyweight meeting of veteran beat makers and punky dub imprint On-U Sound, the track features Jamaican vocalist Chezidek, who pulls no punches on what is already one of the year's most collectable 7"s. The pressing is hand-stamped and numbered on recycled white labels.
---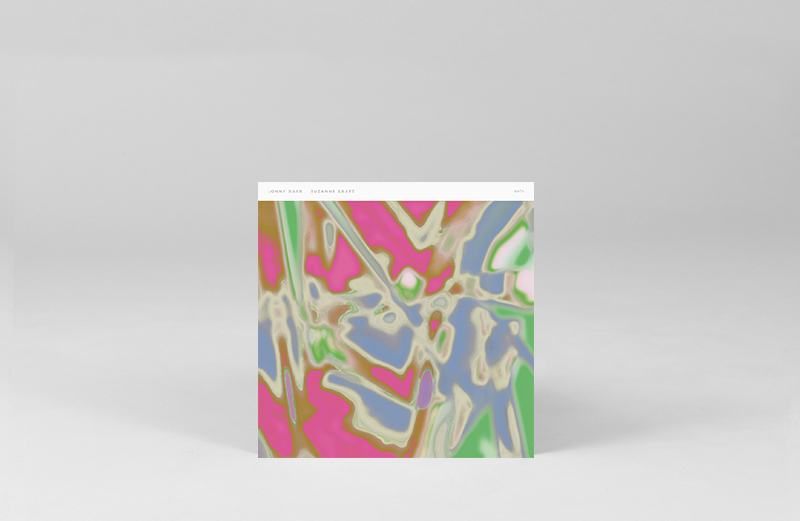 11. Jonny Nash / Suzanne Kraft
Cristina And Carolina / Roberto And Giovanni
(Melody As Truth)
It had been over a year since we last heard from Melody As Truth, and their particular brand of soul-soothing, spirit lifting anaesthesia had begun to wear off. Thankfully, before we had to face the cold world alone, Jonny Nash and Suzanne Kraft returned with a stunning split 7″ which should wrap us all in cloud-like calm for many months to come. Nash realigned our chakras with the A-side, triggering a simple drum program and letting mesmeric piano, shimmering synth and heartswelling guitar do the rest. The B-side took a more synthetic tack, as Kraft hinted at the mechanised Zen of 'What You Get For Being Young' on this wide eyed new age composition.
---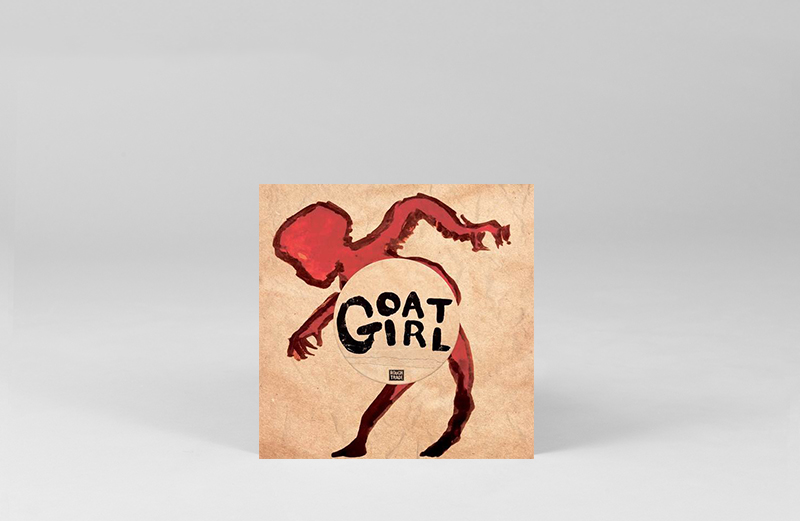 10. Goat Girl
Country Sleeze
(Rough Trade)
Something tells me Rough Trade have found their next big thing and on the basis of this 7″, next year is going to be a monster for these ladies. This is their debut on the label and comes on a little like Courtney Barnett or early Cat Power but given a damn good rubbing in a healthy dose of grunge powder. Totally focused, well recorded and one of the best releases this year easy.
---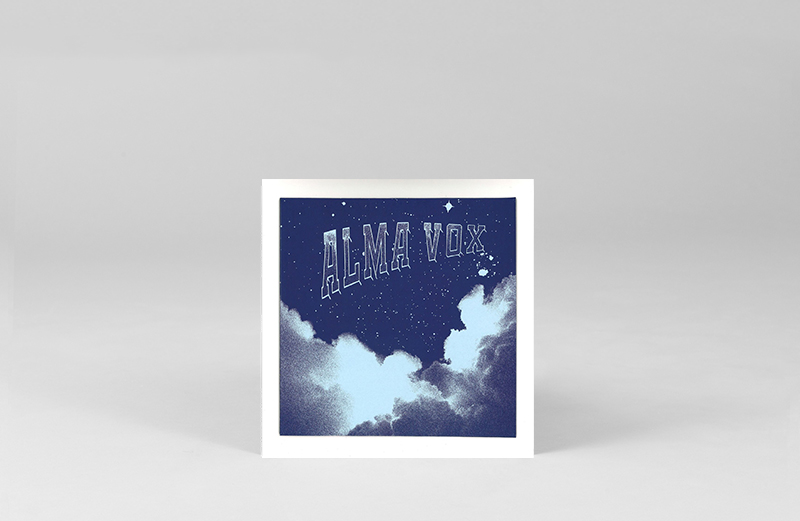 9. Alma Vox
Toi Mon Toit / Theme II
(Versatile)
Another contender for the most seductive release of the year, this sultry slice of I:Cube produced Gallic disco charmed everyone in its path in November, surely securing heavy rotation for many months to come. The debut release from Parisian newcomers Alma Vox saw the ensemble slink effortlessly between disco-not-disco, dub and dreamy house with an equal blend of flair and laissez-faire. On the A-side, the mysterious group reinvent Elli Medeiros' new wave hit as a smoky study in dance floor detachment, as if The Liminanas suddenly discovered the best of Ze Records in Trevor Jackson's basement. Meanwhile on the flip, 'Theme II' pairs chunky piano with chilly sine waves, bubbling bass and a shuffling beat to perfectly soundtrack your next Adriatic evening.
---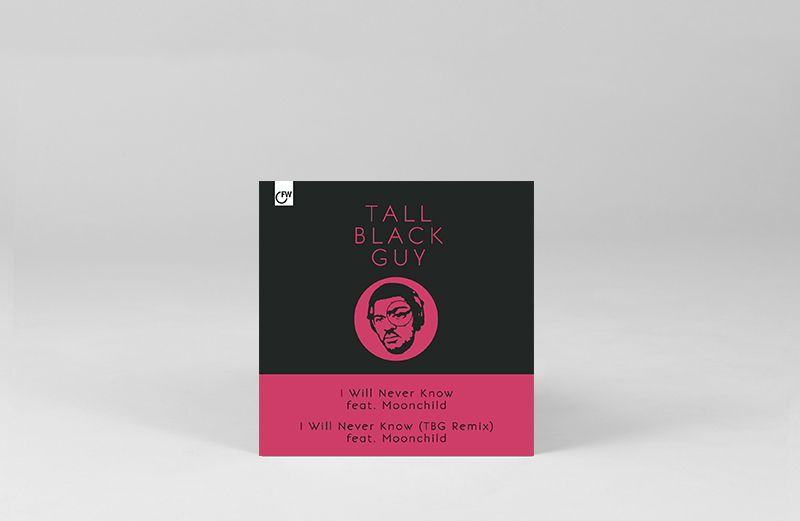 8. Tall Black Guy
I Will Never Know
(First Word)
The first single off Tall Black Guy's new album and anticipated follow-up to 2013's brilliant 8 Miles To Moneart sees the Detroit-born producer drop a slice of down-home future RnB with LA vocal group Moonchild, who channel KING and Mama's Gun-era Erykah Badu on a gem of a 45. TBG's deft juxtaposition of phased-out horns and cracking rim shots recalls the majesty of Russell Evelado's tape-heavy D'Angelo cuts, with drums brought to the fore on the flip-side remix which sounds even more like a live take than the original.
---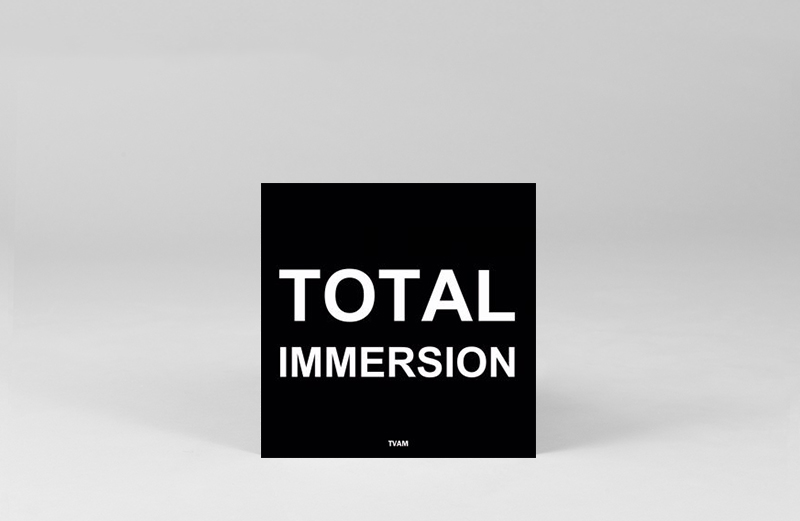 7.TVAM
Total Immersion
(Psychic Data)
Psych continued to blaze a distorted trail across the musical landscape in 2016, though few outfits fried our brains like Wigan's TVAM. Building on the saturated neon of 2015's 'Porsche Majeure', Joe Oxley delivered two scorching singles this year, the four track 5" 'Gas & Air' (a worthy End Of Year contender if not for its diminutive size) and stunning 7" 'Total Immersion'. Making a stadium filling sound on just his lonesome, the A-side sees Oxley explore expanded consciousness via six minutes of spiralling, spirit lifting repetition and wondrous widescreen tones. If you're a fan of Spacemen 3 or early Stereolab, you need to put this in your ears! With a throbbing remix from dark wave darlings The KVB also included, this small package packs a whopping psych-rock punch.
---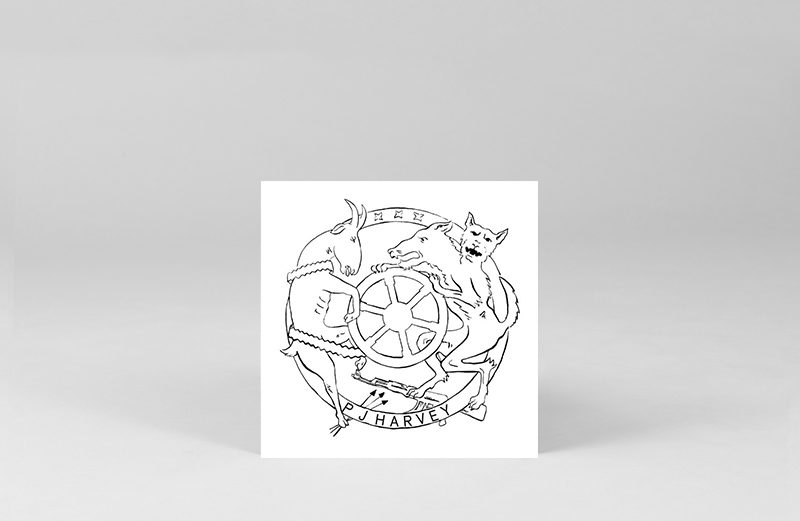 6. PJ Harvey
The Wheel
(Island)
The first track to emerge from her Hope Six Demolition Project which was in part written and recorded at her Somerset House residency in which the pubic was invited to see her working process in person. Accompanied with an intricate etching on the 7", 'The Wheel' was initially released with a documentary-style video capturing the migrant crisis engulfing south-eastern Europe and re-affirms Harvey as a heavyweight song-writer capable of weaving prescient political and social truths into her music. Here we're complicit in our inaction over the disappearance of "28,000 children", a figure reported off-hand and second-hand, the wheel turning while we watch them "fade out". The number, like the riff sticks long after the four minute track has played out, loosing context and meaning and challenging us to not look away. One of the year's most powerful 7" releases.
---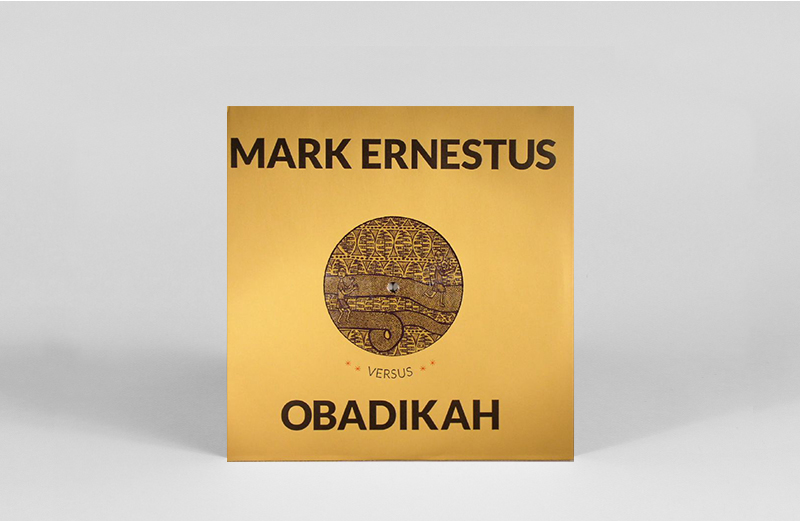 5. Mark Ernestus Vs. Obadikah
April
(Honest Jon's)
Honest Jon's kept us on our toes last year, and this year – starring Kassem Mosse, Shackleton, Theo Parrish – has been equally riveting. The standout release is this killer title which sees Mark Ernestus – who has long worked with African music – volley the tribal brass blaze of Lagos-based band Obadikah into sub-zero nocturnal vistas on lead track 'April'. The view extends on 'April Dub' before a skeletal Basic Channel-esque creature is unleashed via 'April Parts'. If there was one 10" to get in 2016, it was this.
---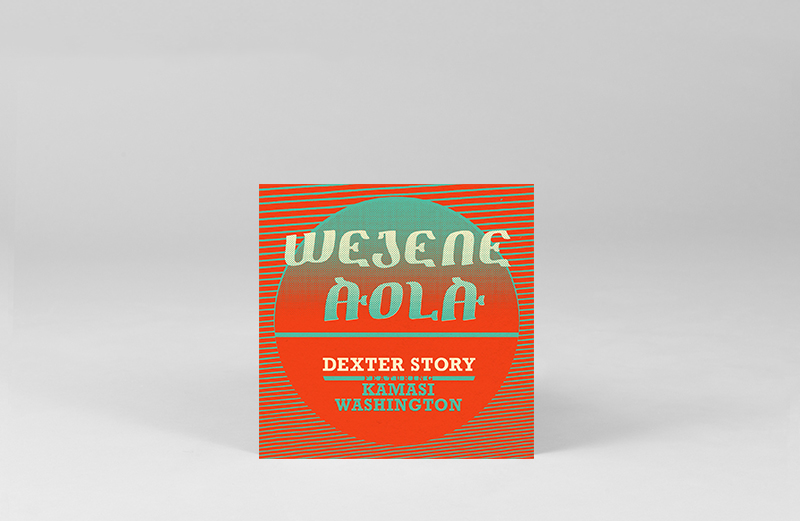 4. Dexter Story ft. Kamasi Washington
Wejene Aola
(Soundway)
An Ethio-funk bomb from Dexter Story, whose cover Tilahun Gessesse's 1970 'Wejene Aola' is a homage to the oppressed Oromo people of southern Ethiopia and a testament to just how contemporary the country's verdant '70s music scene still sounds. Taken from the brilliant Wondem album, Story is joined by spiritual jazz messenger Kamasi Washington, who blows a riot all over the new arrangement, his rasping, honking sax proving he can funk with the best of them. The b-side features the only track not to make the vinyl pressing of the LP, the dream-like 'Eastern Prayer', a spiritual antidote to the hedonism of 'Wejene Aola' carried by the meditational chants of vocalist Nia Andrews. A unique 7" from a label whose consistent reissue output is now being matched by some stellar new music.
---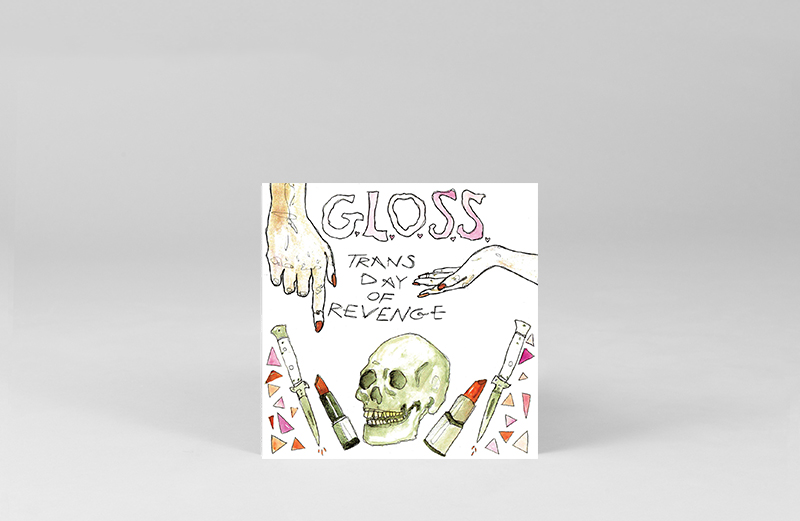 3. G.L.O.S.S.
Trans Day Of Revenge
(Sabotage)
Two sevens and a tape and they're gone. That's it. No more. The best band out of Olympia ever sure made their mark with some of the best punk and hardcore many had ever heard. Yeah they wore their influences on their sleeve but they dished it out with such ferocity, heart and meaning that there was no denying this was the real deal. Five tracks here so choose any one and be blown away. Girls. Living. Outside. Society's. Shit.
---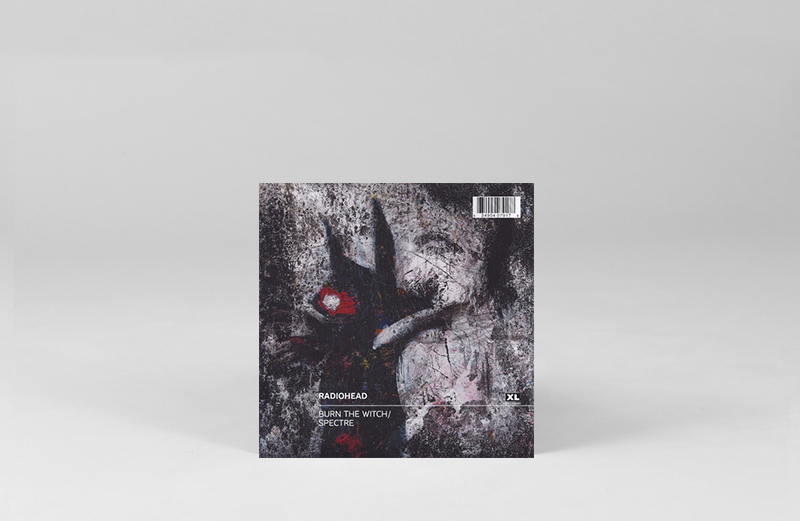 2. Radiohead
Burn The Witch
(XL)
Surely one of the scariest records this year with an equally disturbing video to match (Trumpton meets The Wicker Man anyone?). Once again Oxford's finest created a certified panic with the very limited release of this 7″ single (featuring their Sam Smith crushing denied theme for 'Spectre' on the flip) and boy what a tune it is! It's all in the strings and one of Thom's most chilling vocals yet, the track acting as a worthy, anxiety-ridden messenger for the fantastic album which followed.
---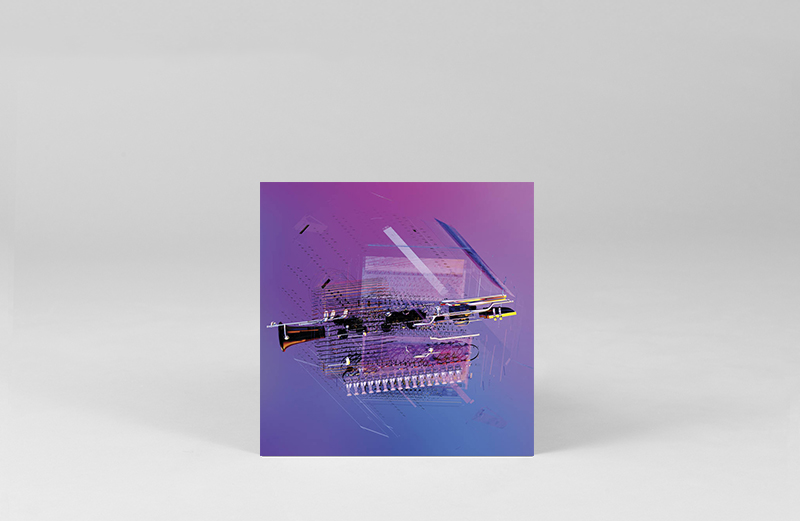 1. Motion Graphics
Brass Mechanics
(Future Times)
Though they rarely utilise the smaller format, Future Times always mean business when they do, saving some of their biggest hitters for a 7" spin. But where previous offerings have dealt in hazy boogie or abstract house, this dreamlike delight sees New York's Motion Graphics tessellate the minimalism of Glass or Reich into two vaped out clarinet experiments. Sounding like a Downtown recital experienced on mescaline and faded bean bags, 'Brass Mechanics' is a soft focus storyboard of fractal images and flashing colours guaranteed to put you in a trance. Over on the flip, 'Tarahumara' presents the same themes through the flutter and stutter of digital manipulation to achieve another masterpiece of calming intensity. Experimental but far from alienating, this stunning 7" crossed all genre divides to rule the roost in 2016.
---
Artwork by Hector Plimmer
Contributors: James Hammond, Chris Summers, Patrick Ryder, Amar Ediriwira, Anton Spice.