Published on
November 30, 2015
Category
Features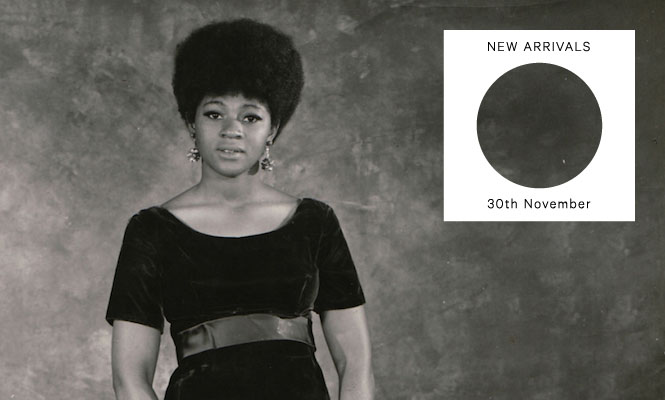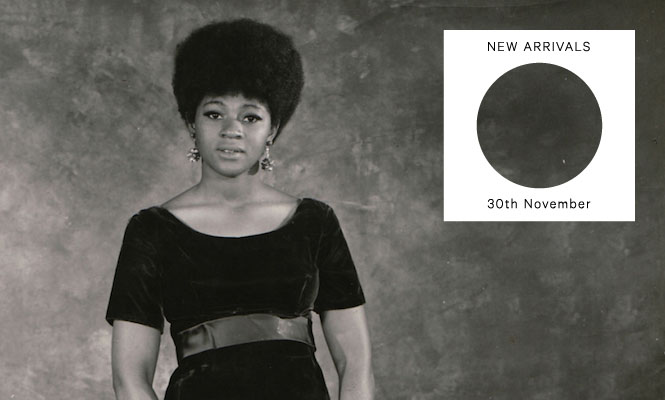 We select the 10 most essential vinyl releases of the last 7 days.
As we get into end of year territory, it's not surprising that the new albums have taken a back seat to reissues, four of the best of which we feature this week. Easily the most anticipated is Gloria Ann Taylor's Love Is A Hurtin' Thing, collecting the cult soul vocalist's most important singles, among them 'Deep inside You', one of the most expensive disco 12″s ever sold on Discogs.
Close behind are reissues for Undisco Kidds and lee Hazlewood and perhaps the dub grail of the year from Dug Out, who've rescued Mabrak's talking drum skanks from King Tubby's cutting room floor.
Things are altogether fresher on the singles front, with new music from Planet Mu's Jlin and a haunting Italo/giallo debut on Optimo for MR. TC. Get stuck in.
Scroll down for our definitive across-the-board rundown of the week's new vinyl releases as selected by The Vinyl Factory's Chris Summers, Patrick Ryder and James Hammond. 5 singles and 5 LP's every 7 days that are unmissable additions to any collection.
---
Singles
---
Mr. TC
Soundtrack For Strangers
(Optimo Music)
Straight out of Glasgow's Green Door, Soundtrack For Strangers takes all of that tribal, trance-inducing percussion from the likes of Golden Teacher and weaves it between nightmarish vocals (somewhere between Italy's twin peaks of giallo and Italo) and swells of dangerous synths for the darker corners of the dancefloor. While the title track hovers ominously with Kraut-ish intention, it's 'This Is A Dance Hit' where things really go off, building to an acidic 'not disco' climax before things take a turn for the strange on the final track of the four 'Hebrew House'. It's a definitive creeper and one we can't get enough of.
---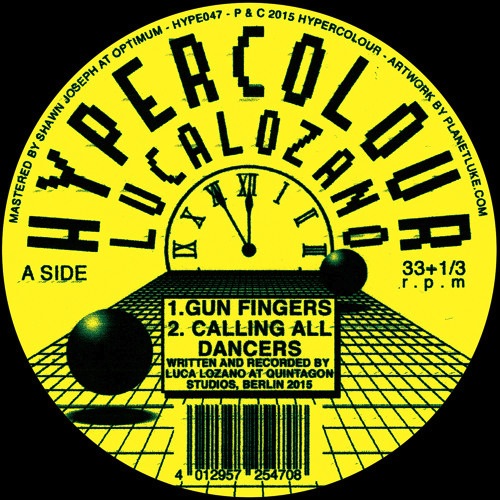 Luca Lozano
Gun Fingers
(Hypercolour)
Leaving behind a trail of dance floor rubble wherever he goes, Klasse Wrecks boss Luca Lozano follows essential releases on Optimo, Crème and Super Rhythm Trax with this absolute blinder for Hypercolour. Armed with an in-depth knowledge of UK club history, Lozano employs 'ardcore breaks, expansive pads, pummelling bass and junglist chatter to condense the history of pre-Criminal Justice Act raving into two fresh and fierce club cuts. The flipside falls under the control of jungle house expert DJ Sotofett, who serves up stomping beats, baffling breakdowns and tripped-out fx on his hilariously titled 'Gurn Fingers Massive Mix'. Chuck in a DJ friendly 'Rhythm Redouble' and you've got the perfect package for a proper night out.
---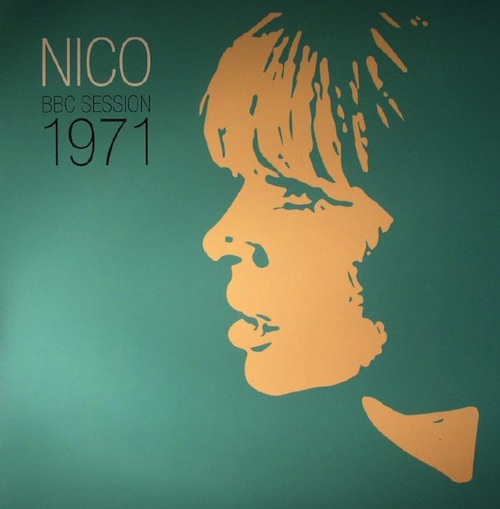 Nico
BBC Session 1971
(Gearbox)
Nico's relationship with her harmonium was a long-standing one, from her days at Warhol's Factory continually practicing it as a candle-lit ritual, to its appearance on solo records and in live performances. A suited accompaniment to her unmistakable voice, the combination of the two is the focus of this debut Peel session, with a collection of songs that are stark, unsettling and beautiful. Originally released on Peel's Strange Fruit records in 1988, if you missed out the first time round this is well worth a listen, and comes "fastidiously re-cut by Gearbox, on vintage equipment from the master tapes."
---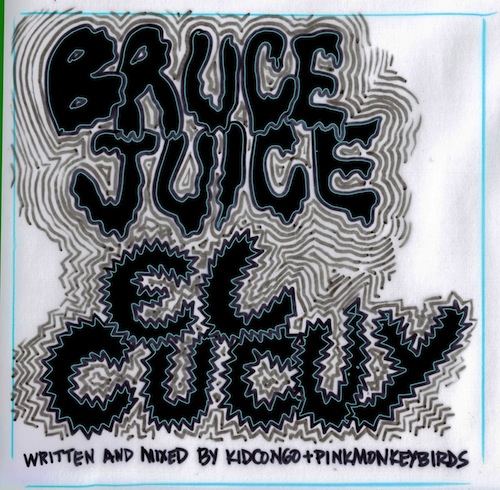 Kid Congo and the Pink Monkey Birds
Bruce Juice / El Cucuy
(In The Red)
You can always thank In The Red for staying true to their game and releasing only the finest music around. This same week they also release a Jon Spencer 7″ and also a little tasty treat from The Wolfmanhattan Project (aka a new Mick Collins offshoot). Could of chose any of those but went for this – as it kicks all kinds of garage fuzz swamp ass!
---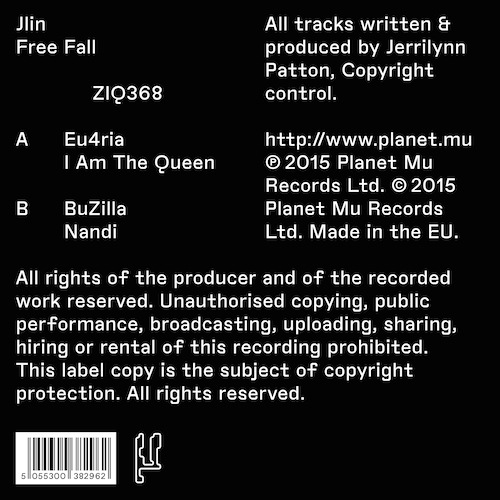 Jlin
Free Fall
(Planet Mu)
In the year that Mu turns 20, Jlin has emerged as the label's leading light – with her suitably titled debut Dark Energy poised to score top marks on end of year lists. The Illinois-based producer caps off 2015 with Free Fall, another sequence of menacing dances with death. Highlights include her jagged rework of RP Boo's 'Heavy Heat' and final track "Nandi', which catches her exploring a venomous new sound. Limited pressing, available exclusively from Mu and Boomkat.
---
LPs
---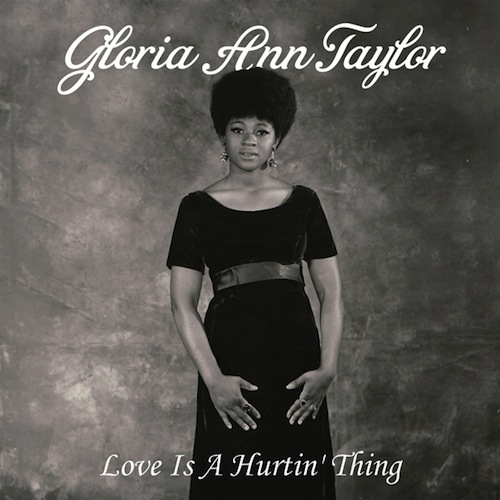 Gloria Ann Taylor
Love Is A Hurtin' Thing
(Luv n' Haight)
Following on from the excitement, uncertainty and eventual Discogs embargo on the less than legitimate Music Gallery 'reissue', Luv n' Haight's officially licensed, remastered and repackaged retrospective of Gloria Ann Taylor's unique soul sound is finally upon us. Over thirteen lovingly restored tracks, Gloria's heartbreaking vocals swoon and soar above spine tingling instrumentation, combining the emotional power of a Northern Soul tearjerker with the slick groove of the deepest funk. Presented as a triple-gatefold double LP, and featuring photos, liner notes and extended 12" versions of your favourite tracks, this official version looks and sounds the part – well worth the wait!
---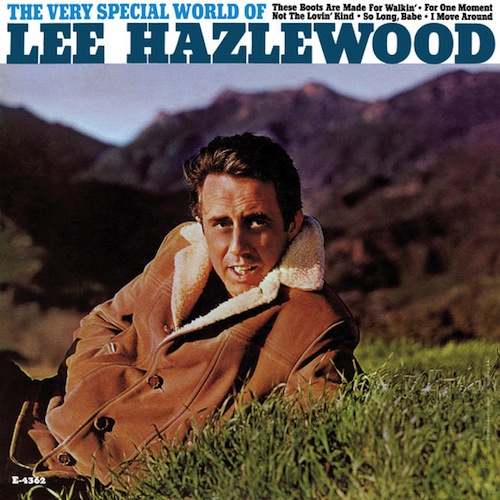 Lee Hazlewood
The Very Special World Of
(Light in the Attic)
Light in the Attic records are doing a fine job of reissuing Lee Hazlewood's back catalogue on vinyl, and for the unfamiliar his 1966 debut for MGM is a fine place to start. 'My Autumn's Done Come' is a particular highlight here, showing that whilst many of the songs featured on this LP were written for or pitched out to other singers (most famously Nancy Sinatra on 'These Boots Are Made for Walkin''), there's no one else who could do a track like this the justice that is creator does. A remarkable singer-songwriter and producer whose solo works can't be overlooked.
---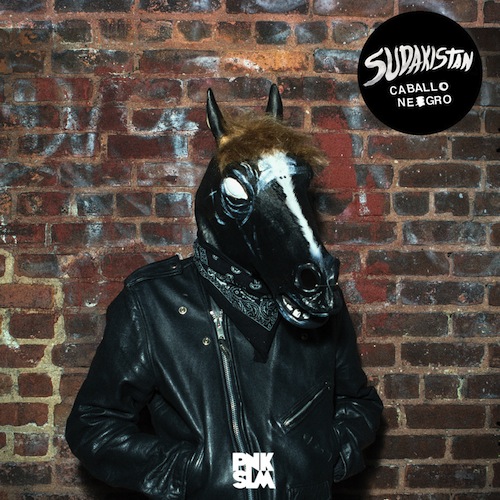 Sudakistan
Caballo Negro
(PNK SLM)
There's something special that's been brewed in a bar in Stockholm as that's were all the members of Sudakistan either met or worked and turned their friendship into something rocking! I guess you could say they stand tall somewhere between the psyche grooves of Goat and the South American rhythms of Fumaca Preta but with extra big balls!
---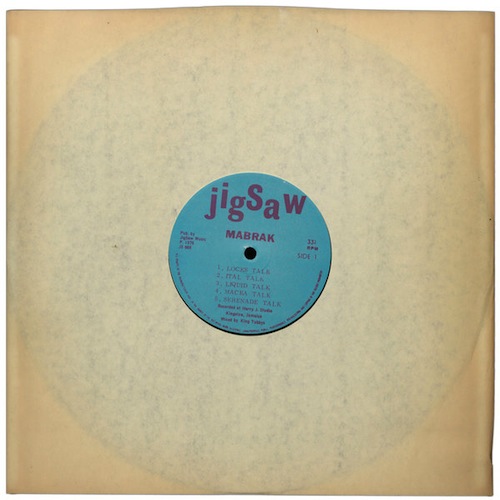 Mabrak
Drum Talk
(Dug Out)
Dub restorers Dug Out get the trowels and mini dust brushes to unearth this reggae rarity from one of Jamaica's rhythm masters. Recorded at Harry J's and mixed at King Tubby's Leroy Mattis' 1976 outing as Mabrak is a masterclass in low slung skanking, with Mattis' talking drum telling midnight tales with more panache than any vocalist. Recorded on King Tubby's request, it's one for riddim heads and reggae lovers alike, updating the original paper sleeve release with smart packaging and an interview with Mabrak. One to rival Dug Out's Dadawah reissue five years ago. A real treat.
---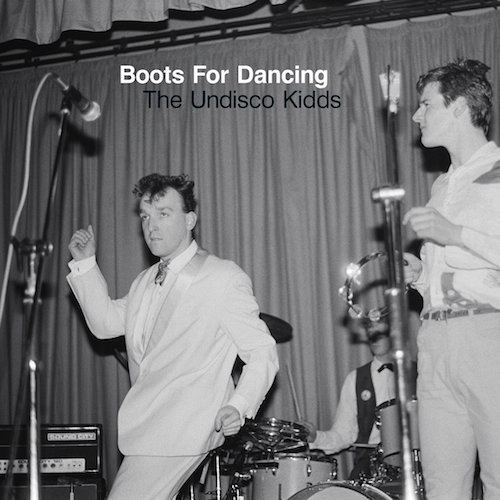 Boots For Dancing
The Undisco Kidds
(Athens Of The North)
The go-to imprint for absurdly good soul and funk on 45, you can thank AOTN for reviving impossibly rare, glittery bangers like Bileo 'You Can Win / Let's Go'. It's time for a left turn though with the label firing up the lost album that never-was by fellow Scots Boots For Dancing. "One of the only bands that can get me up to dance," John Peel once said of them. A band that put the funk into punk, file these cats next to The Rezollios and ESG.