Published on
December 2, 2013
Category
Features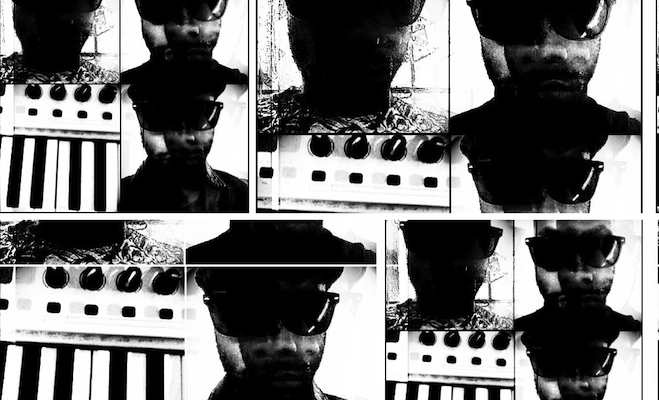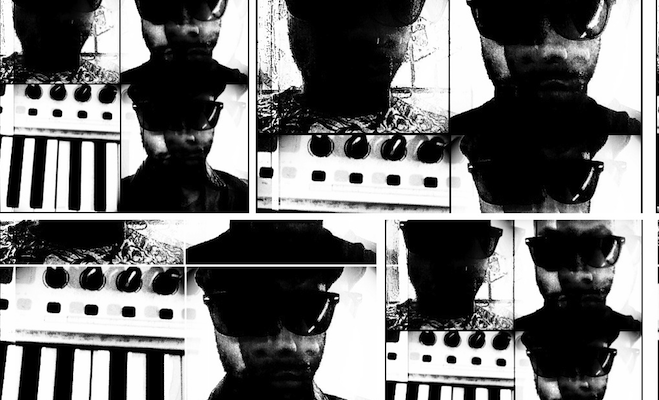 The Vinyl Factory select the 10 most essential vinyl releases of the last 7 days.
A definitive across-the-board rundown of the week's new vinyl releases as selected by The Vinyl Factory's expert contributors Chris Summers, Patrick Ryder, Theo Leanse and James Hammond. 5 singles and 5 LP's every 7 days that are unmissable additions to any collection.
---
Singles
---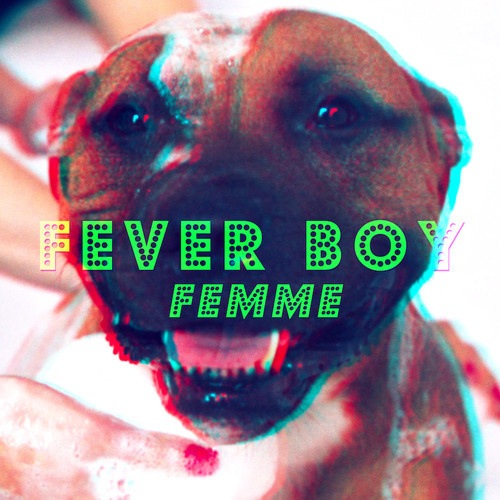 Femme
"Fever Boy / Heartbeat"
(Tape Music)
The stunning Femme strolls up and delivers one of thee singles of 2013. Hands down. It's got swag, it's got funk and it's got a song. And coming at cha on a heart shaped, pink 7" housed in a 12" sleeve it's got the looks too. Femme is Laura Bettinson's solo project (when taking the day off from her full time project alongside Nigel Godrich in Ultraista) and 'Fever Boy' fills the gaps between ESG, Blondie and Liquid Liquid. It's one of the coolest pop songs ever and should be top of everyone's 'one to watch ' list for 2014.
Listen HERE.
---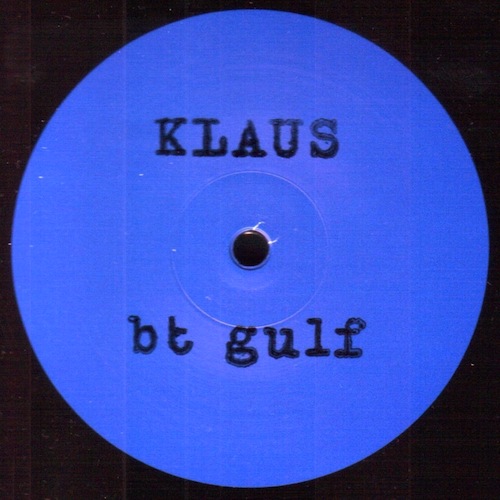 Klaus
"Bt Gulf / Strafe"
(Tanum Records)
The second 12" from London-based Klaus on his own Tanum imprint and another outing in forward-thinking, minimalist dubstep. Avoiding the heavy-handed and bombastic it's got a subtle touch throughout, and conjures a world of brooding ambience. 'Bt Gulf' works in slow motion and breathing low-end and 'Strafe' takes what is ostensibly the buzzing of a fly into a hazed disquiet, punctuated by a refracting string sample. His next release on R&S Records is looking like an exciting prospect.
Listen HERE.
---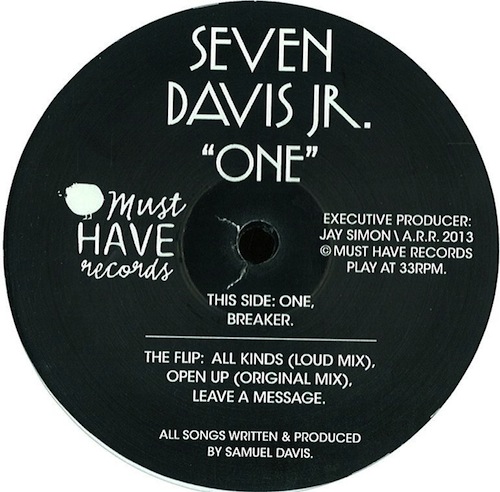 Seven Davis Jr.
"One EP"
(Must Have)
The Seven Davis Jr. debut solo EP comes with the sizable recommendation of being only the second 12" ever to come out of Jay Simon's fittingly-named "Must Have" label. The louchely drawling soul vocals of this Houston-born, LA-based singer-producer were previously featured on Kutmah's Worldwide Family Vol. 2 Mix, but by all accounts the guy's been unfairly slept on since the 90s, and now holds a remarkable stash of self-produced material. On this introductory EP Seven delivers a sort of Pevin Everett / Aaron Carl / Romanthony brand of vocal, over a bed of rough-around-the-edges, beat-heavy Midwestern house styles.
Listen HERE.
---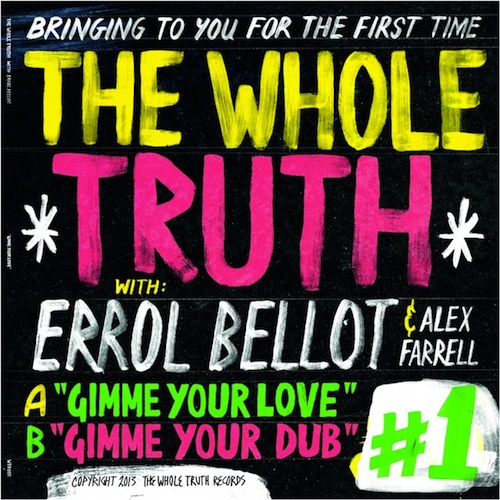 The Whole Truth
"Gimme Your Love"
(Whole Truth)
New imprint Whole Truth sets its stall out early with this soulful proto house jam featuring reggae don Errol Bellot's earnest vocals. Taking inspiration from boogie as well as the early days of house music, the liquid groove of "Gimme Your Love" twists and turns through the speakers driven on by that rolling Roland bass sound. Essential for fans of Metro Area, or Walter Jones' stand out single on DFA a few years back and a great start for an interesting project.
Listen HERE.
---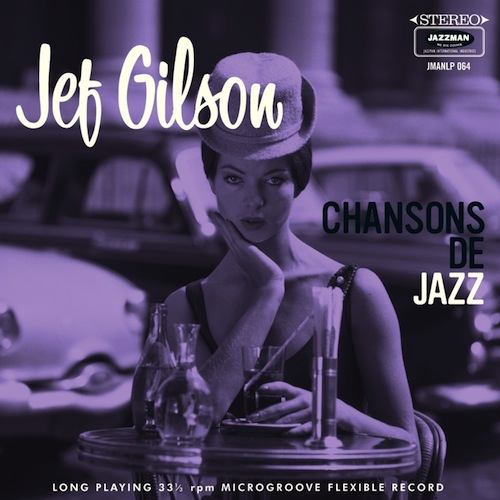 Jef Gilson
"Chansons De Jazz" EP
(Jazzman)
Supremely sexy stuff from French composer and arranger Jef Gilson, who, thanks to a concerted campaign by Jazzman in recent years is beginning to get the recognition his prolific, off-kilter contribution to European jazz deserves. As French as "crêpes, croissants and cognac", Gilson's twist on the classic French song form imbues the regulation cooing with a bite and energy that is hard to resist, consummating all that romantic fluff with some heady 60's follow-through. A beautifully crafted 10" and an essential period piece to contextualise Serge Gainsbourg's wandering hands.
Listen HERE.
---
LP's
---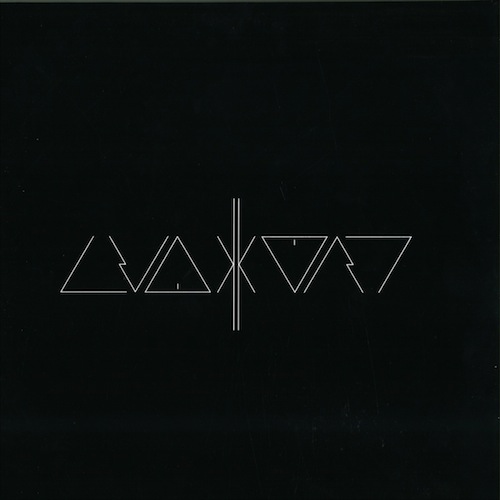 Akkord
Akkord
(Houndstooth)
Following on from a handful of peng releases (as my younger customers like to call them), Mancunian bass veterans, Synkro and Indigo take their love affair with techno down the aisle with this long player on Houndstooth. The ten tracks on offer smoothly shift gears from tense ambience to pounding repetition, via snatches of the amen break and clanking bass pressure. While dub techno is an obvious influence, this record couldn't sound further from the sophisticated restraint of Berlin, bristling and swaggering with a Manc defiance. The variation and flow of the material make this a rewarding home listen, but the precision engineering of the thunderous low end tells me to find some Funktion Ones and let it blow me away.
Listen HERE.
---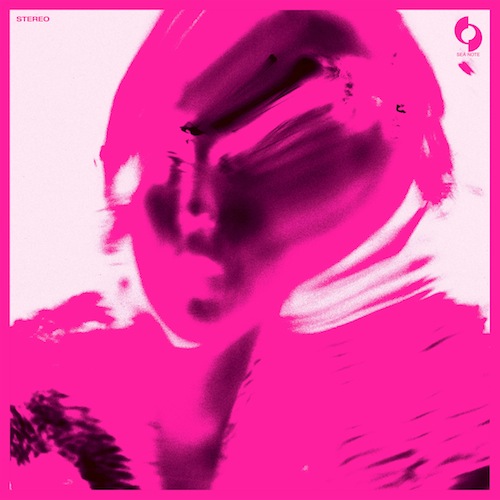 Ty Segall
Gemini
(Drag City)
Blink and you'll miss this. If you are lucky enough to find a copy you will recognize the track list and you will certainly recognize the cover (all be it in a twisted form) but this is not 'Twins'. This is 'Gemini'. Here are the demos that made the full album and it's easy to see why they deserved their own release. The songwriting and execution are stunning and it's quite hard to see why some stayed and some had to go yet as a side by side release, this is essential.
Listen HERE.
---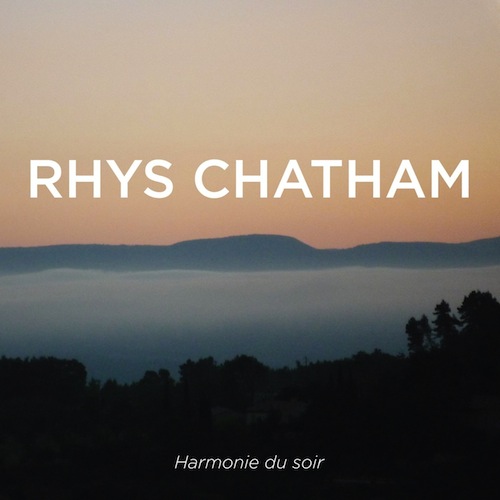 Rhys Chatham
Harmonie du Soir
(Northern Spy)
It was an epiphany at a Ramones show in the 1970's that directed Rhys Chatham's compositional talents towards rock music and the guitar, and into a branch of minimalism/maximalism that he's made his own in years since. Fittingly there's two guitars pieces here with the title track being a polished study in alternate tunings, string gauge and interplay for 6 guitars, and 'Drastic Classicism' having the more acerbic qualities you'd expect from such an epiphany. It's the 'Dream of Rhonabwy' which sets this one apart though- a composition for a 70 strong brass ensemble that skulks out of the gates and evolves into a sparse cloud of celestial sound. Three decidedly different beasts.
Listen HERE.
---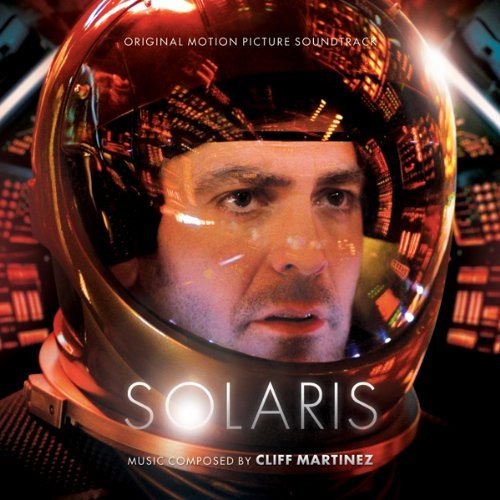 Cliff Martinez
Solaris OST
(Invada)
Geoff Barrow from Portishead fires up his Invada imprint again, pressing up Cliff Martinez's landmark 2002 soundtrack for Soderbergh's 'Solaris' remake. Martinez has been a Red Hot Chili Pepper and a drummer for Lydia Lunch, but found his forte in soundtracks, producing hits for Nicolas Refn's 'Drive', Harmony Korine's 'Spring Breakers' and a handful of Soderbergh titles. Solaris is still his finest hour, creating a pyschologically tense off-world environment with real, gloriously suggestive beauty. There's a lot of creeping and ebbing as banks of glassy percussion drift through a bubbling mass of light-touch, string-heavy orchestration that evokes a close, claustrophobic space at one moment, and an uneasily vast one the next.
Listen HERE.
---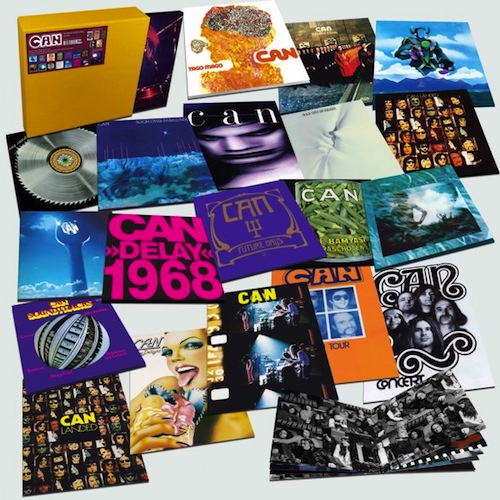 Can
Can Vinyl Box
(Mute)
Try ignoring this one. The highly anticipated, much-vaunted, really-got-to-see-it-to-believe-it 17xLP Can box set is finally here. Not much to add really other than to do a little bit of ritual unpacking – this behemoth includes Can's complete studio discography from 1969's Monster Movie to Rite Time twenty years later, a 22-minute unreleased live album, five posters and a twenty page booklet (although twenty pages does seem a little frugal, if we're really honest). Definitive stuff for newcomers and established navigators of the Cologne outfit's astonishing work, rivaling last year's Lost Tapes. One to give Santa a hernia just thinking about.
Listen HERE.
---