Published on
December 3, 2013
Category
News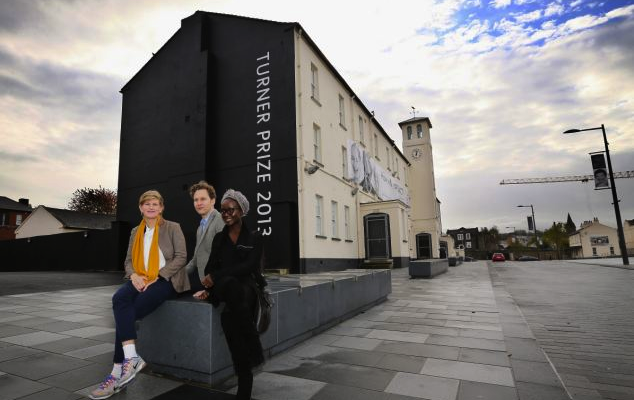 Young artist comes out on top to win £25,000 prize in a particularly strong shortlist which included David Shrigley and Tino Seghal.
Britain's most important contemporary art prize has been awarded to French video and multimedia artist Laure Prouvost. Chosen from a shortlist of four, which included much-loved cartoonist David Shrigley, performance artist Tino Seghal and painter Lynette Yiadom-Boakye, the surprise/surprised winner took to the stage at last night's award ceremony in 2013 capital of culture Derry in a state of disbelief to pick up the accolade for her work audio/visual multimedia installation "Wantee".
Combining hand-made and technological elements the installation, which takes the form of a film viewed from a room set up like a tea party, invites the audience on a journey in search of her fictional grandfather who is loosely based on a conceptual artist and close friend of Kurt Schwitters, for whose exhibition at Tate Britain "Schwitters in Britain" the work was originally commissioned.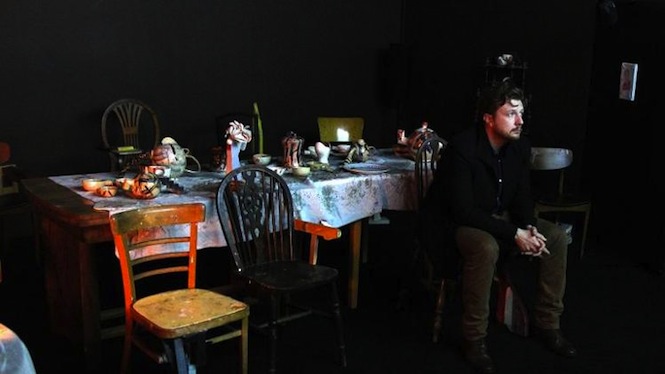 Audience member watching Prouvost's film.
As the BBC report, judges were moved by Prouvost's innovative use of technology to interact with the audience: "Building on personal memory, it weaves together fact, fiction, art history and modern technology…Using film in a completely contemporary way, she takes viewers to an inner world, while making reference to the streaming of images in a post-internet age."
Speaking to the BBC Arts editor Will Gompertz, Prouvost herself describes the work as "a conversation about this idea of reality and fiction and what is true and what is not, and where it blends."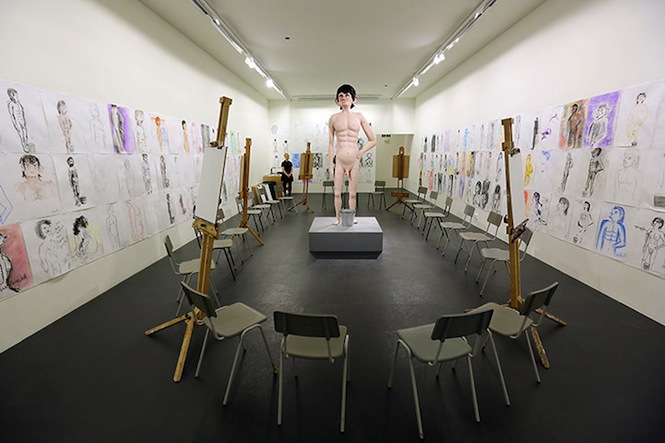 David Shrigley's installation.
Prouvost saw of competition from bookmakers' favourite Tino Seghal, whose Derry incarnation of her live performances pieces saw gallery visitors engaged in a conversation about the free market by gallery staff, as well as arch-cartoonist David Shrigley, whose installation featured the naked model of a man, who, despite his occasional urination, the audience were encouraged to sketch as if in a life drawing class. [via BBC News]
Established in 1984, the Turner Prize has been won in recent years by a number of artists to have released music with The Vinyl Factory, including Martin Creed and Jeremy Deller, a signed special edition of whose "Voodoo Ray" cover version made for this year's British Pavilion at the Venice Biennale is available in a limited edition of 50 copies now.