Published on
December 15, 2014
Category
Features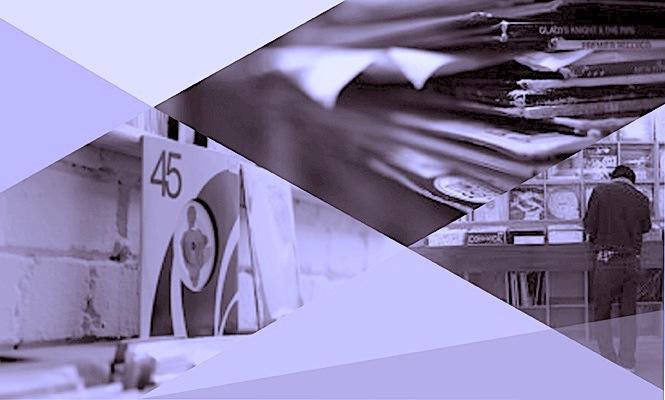 We select the 10 most essential vinyl releases of the last 7 days.
Following our end of year retrospectives last week, normal service resumes for one last time in 2014 as we collect the records brave enough to rear their heads in mid December. Among those deserving of more than just stocking-filler status are new 12″s on Blackest Ever Black and PPU, as well as LPs on PAN, Trunk and Vinyl On Demand.
Scroll down for our definitive across-the-board rundown of the week's new vinyl releases as selected by The Vinyl Factory's Chris Summers, Patrick Ryder, James Hammond and Theo Leanse. 5 singles and 5 LP's every 7 days that are unmissable additions to any collection.
---
Singles
---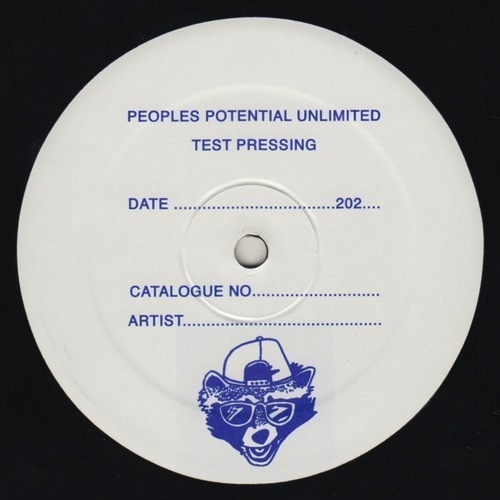 Beautiful Swimmers
Sleepyhead / Dunk
(PPU)
---
What a match up! Beautiful Swimmers end the year with a lovely little 12″ on the consistently excellent PPU. The A side is a deep and dutiful house cut where an aquatic bass views for your love with the altogether more comforting keys, while the flip is a deep seated boogie jam for low slung dance-floors, with little nods left and right to Wally Badarou's crisp Compass Point anthem 'Chief Inspector' and the muddier reggae disco feel of Tapper Zukie's 'Freak'.
---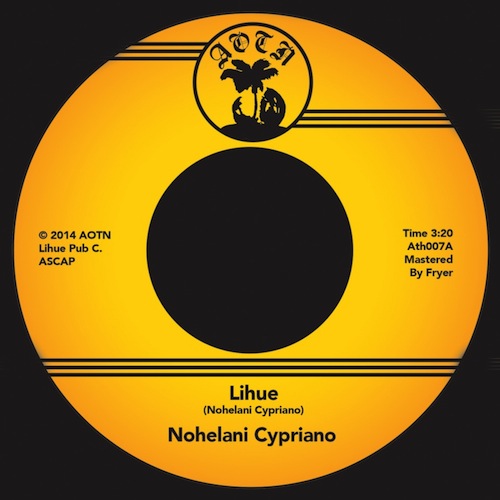 Nohelani Cypriano
Lihue
(Athens Of The North)
---
A fitting round-off for a year which has seen some really top-notch reissues on the 7" format, but shot through with some unfittingly summery vibes, Nohelani Cypriano's double header is the stonking, luxurious keystone of Hawaiian Disco from the late '70s. With a locked-in groove structured around a snaking synth bassline, Patrick Adams-style keys, and successively tightening layers of padding floating on top of Arthur Lyman-style bird sounds, this is totally incredible and utterly essential. Taken off her debut LP, and not available on a 7" before.
---
Tarcar
Mince Glace
(Blackest Ever Black)
---
It's been a year of intriguing releases from Blackest Ever Black caps and this 12" is a fine note to end on, and testament to the range they've covered in the nebulous realm of aural oddities. On these lines the channel Tarcar operate on is one of dysfunctional dub which across 6 tracks feels torn between conventional notions and the electronic wash which the seeks to take all into the aether. An edition of 300, these won't stick around.
---
Omar Santis
A T.D.L.D Joint
(Karakul)
Soulful stuff from Omar Santis, who makes his debut on the new Karakul imprint with a blissful selection of jazzy deep house cuts, where each track shimmers with all the laid back charm you'd expect from a Chilean living in Stockholm. While all four are strong, this EP stands out for its bookends, the opener Stark Champagne a bubbling vocal jam which threatens to overflow into all-out Marvin Gaye circa 'I Want You', while the closing piece 'Inward' is everything the name suggests, oozing all the melancholy-in-paradise schmalz you can handle.
---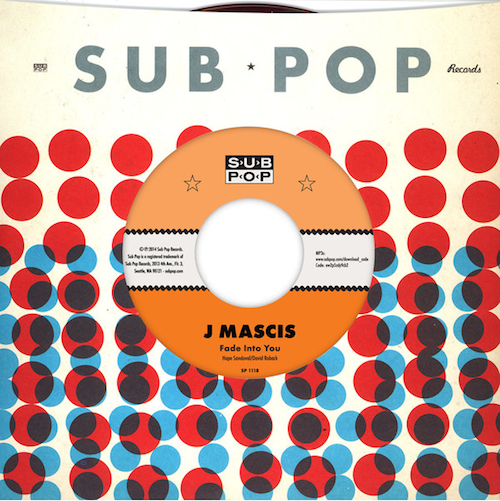 J Mascis
Fade Into You
(Sub Pop)
---
Shame on you if you missed J's last album Tied To A Star as it was probably one of his best ever but you got one more go to get there with this – his absolutely amazing cover of Mazzy Star's 'Fade Into You'. It's just his voice. It always sounds like it's about to stop, at any minute, so you hang onto each word like it's his last. Nice orange vinyl too.
---
LPs
---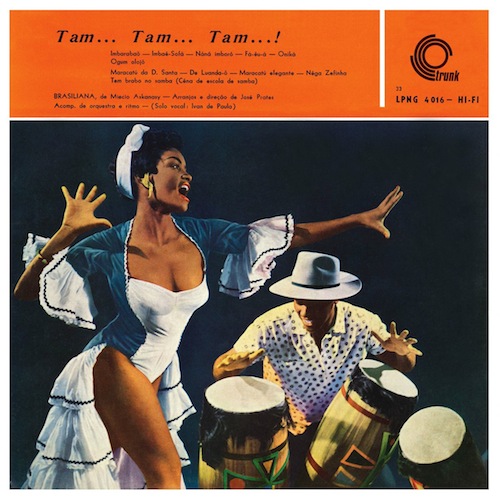 Jose Prates
Tam… Tam… Tam…!
(Trunk)
Publicised by its high ranking on the Gilles Peterson wantlist, Jose Prates' Tam… Tam… Tam…! is one of the most sought after and unique records to have come out of Brazil, sublime from start to finish but particularly heralded for Nana Imboro, a proto-"mas que nada" slice of folky wonder. Recorded in 1958, it's exotic, the male vocals sounding like a Robeson of the southern hemisphere, and both of these qualities are partly on account of the record's origin as the music for a stage show. Reissued by Jonny Trunk, who deserves our thanks, again.
---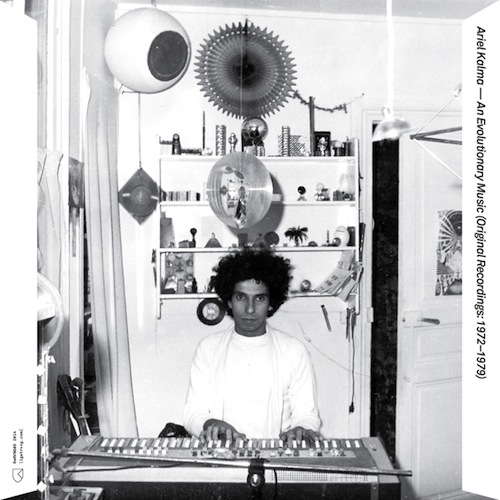 Ariel Kalma
An Evolutionary Music (1972-1979)
(RVNG Intl.)
Within the glut of unearthed and reissued works that are pulled into the "New Age" banner, it often proves difficult to separate the essential from the footnotes, but this collection of Ariel Kalma's work assuredly falls into the former. Compiled by both artist and label, the collection takes the highlights of his little heard private press and cassette works of the period, and in the process gives a distinct impression of Kalma's singular take on fusion- one that seamlessly blends musicality with subtle electronic techniques. Indeed in the span of his travels and ideas of the period, it's a fusion of what in other hands can be clashing cultural and musical stylings, but across this double LP set the results of Kalma's experiments are cohesive musical elixirs.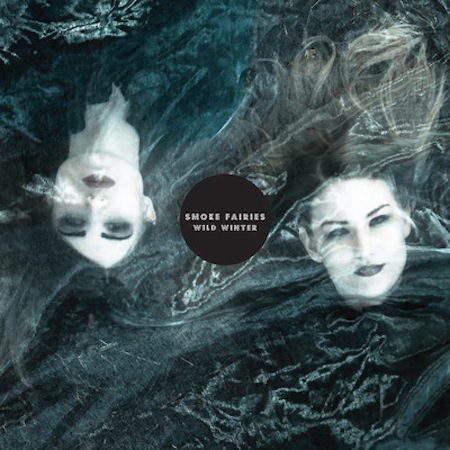 Smoke Fairies
Wild Winter
(Full Time Hobby)
---
Limited to 1000 copies only comes this very seasonal offering from the wonderful Smoke Fairies. Don't get these ladies mistaken for jolly elves though. Here they paint a picture that gets just as dark as winter can. It's fuzzy and raw, recorded quickly and a definite must for any time of year.
---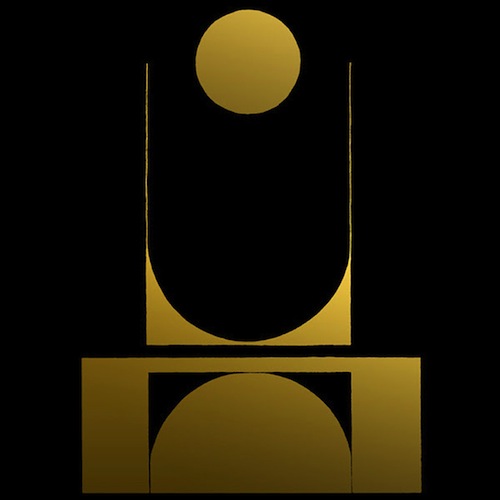 Afrikan Sciences
Circuitous
(PAN)
---
PAN complete another stellar year with Afrikan Sciences' Circuitous, Eric Porter Douglas' first outing on the label is an expressive journey through physical, often common place environments, but each imbued with a sense of the otherworldly and the transcendental. Channeling the live spontaneity of Sun Ra, whose traces of iconography and afro-futurism is present throughout, Circuitous manages to bind the real world consciousness that earned Douglas his stripes in late '80s hip hop culture with an intuitive sense of greater realms whether rhythm and form is unwound and retraced with startling alacrity.
---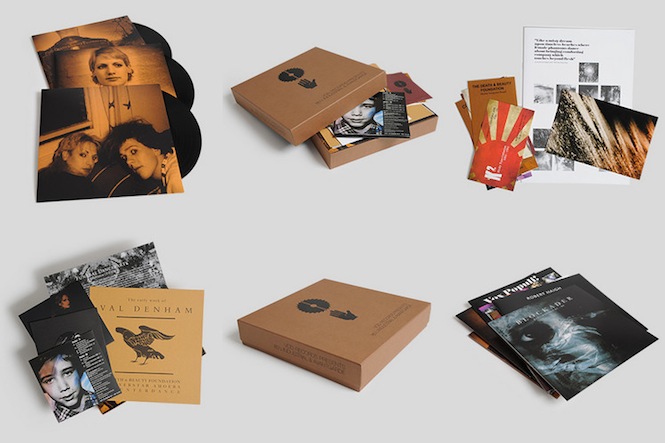 Various Artists
'80s Industrial & Avantgarde
(Vinyl On Demand)
---
With their Muslimgauze retrospective making the top ten in our rundown of the best reissues this year, Vinyl On Demand have dropped another industrial meteorite in the form of no-nonsense deluxe box set '80s Industrial and Avantgarde weighing in at a mighty 4kg and featuring nine albums split over 13LPs and 3 sevens. Depth and intrigue as standard on a release that charts the underground scene's lesser known outfits from the likes of The death & Beauty Foundation and Vox Populi! who count Cut Chemist among their new admirers.