Published on
December 16, 2014
Category
Features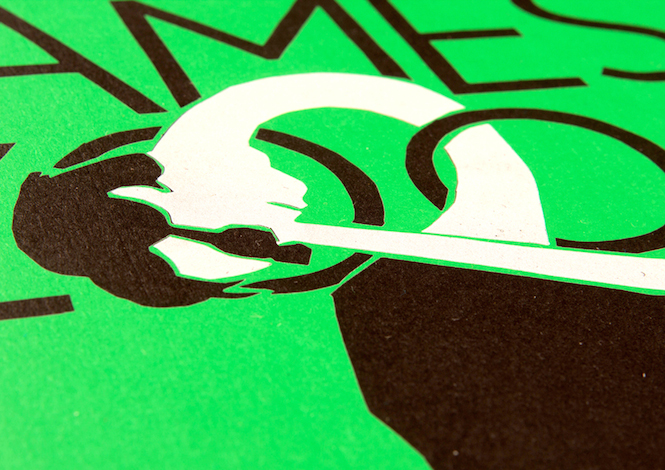 Amsterdam's graphic-design agency HOAX talk us through the identity of 10 incredible record sleeves designs.
"Nothing is static in HOAX; experimentation is everything". Drawing on typography, material and experimentation, HOAX is constantly looking for fresh and original ways to convey visual ideas. Their diverse portfolio is proof of this, but naturally we can't take our eyes off their vinyl artwork.
From reworking the Brazilian flag for Mr Bongo to visualizing a demigod sun for The Sun Prophets to an incredible series for the Fourth Wave label bringing natural, organic images to life, we think HOAX are doing a fine job of communicating ideas onto record sleeves. As a result we asked co-founder Bram Buijs to explain the concepts behind 10 of their stunning sleeves.
---
Words: Bram Buijs
---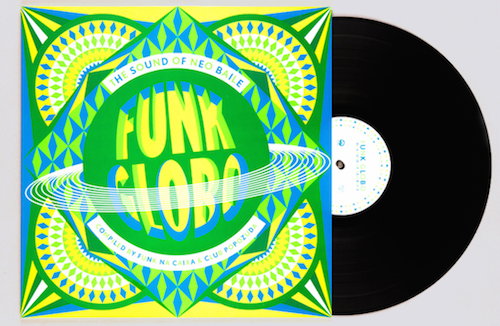 Various
Funk Globo: The Sound Of Neo Baile
(Mr Bongo, 2013)
Funk Globo, released on UK label Mr. Bongo, is a compendium of work focussing on Neo Baile. A refreshing new perspective on the traditional sounds and aesthetic of Brazil's Baile Funk – tracks from producers worldwide reinterpreting the polarising and distinctive sound of Brazilian Baile Funk. To reflect the energetic music, we illustrated the "funk globe" in a space filled with mental patterns using only fluorescent ink. The composition is based on the Brazilian flag in both colour and shape.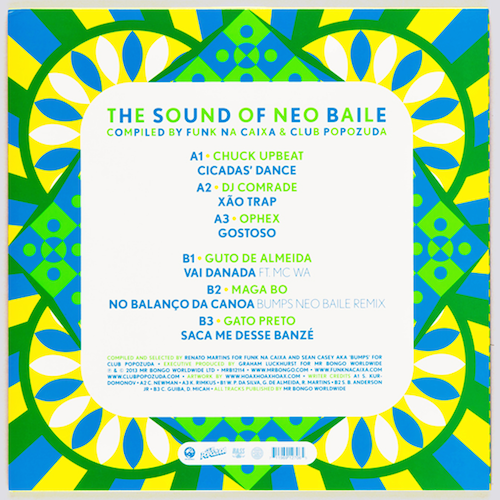 ---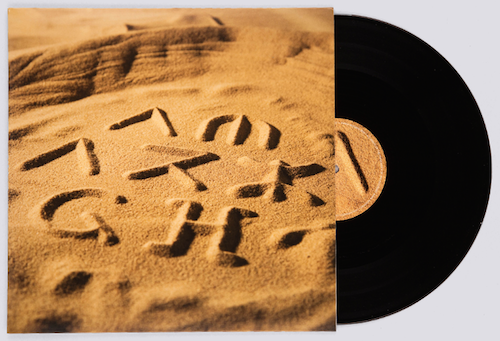 Akka
Amazigh
(Rwina, 2014)
Akka is originally from the north of Morocco, a region that's originally inhabited by the "berber" people, also know as the Amazigh. This literally translates as 'free people', who consider nature and specifically the desert to be their homeland, unbounded by political borders. They have a unique script called Tifinagh, which was the starting point of our concept development. We developed a Roman typeface based on its characteristic shapes and used this to further develop the artwork.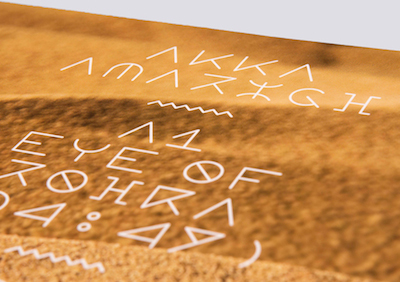 ---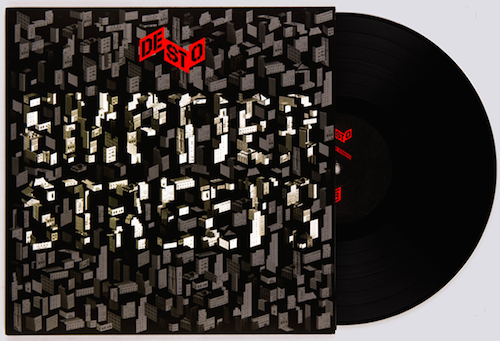 Desto
Emptier Streets
(Rwina, 2013)
Desto is a producer from Finland, where during winter, the nights are extremely long and the days very short. This cold, grimy atmosphere is something that inspires him to make his music and he's fascinated by the dark and empty streets of his hometown. We chose to use photos that were taken at these locations and re-arrange them into an atmospheric collage of facades, in a way that is similar to the way he composes his music.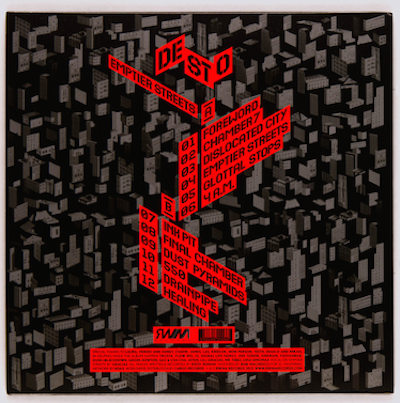 ---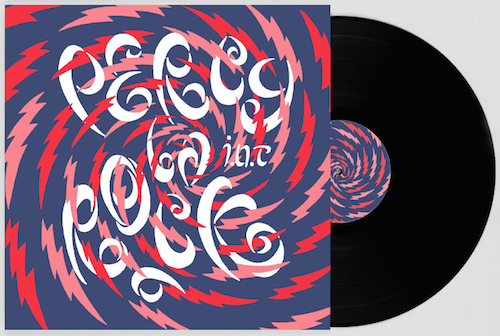 I.N.T.
Percy La Rock
(Rwina, 2014)
A few years ago, I.N.T. was asked to remix the original soundtrack of the classic graffiti movie "Wild Style". When the movie was premiered in Amsterdam, legends like Rocksteady Crew and Fab Five Freddy were also present, and were amazed by the remixes. They insisted on giving I.N.T an old school hip-hop name, Percy La Rock. We "remixed" the aesthetics of "Wild Style" with I.N.T's Indonesian background, resulting in this "tag".
---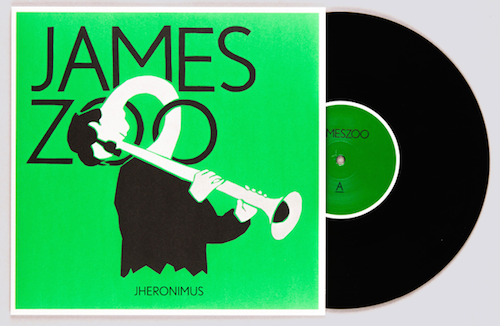 Jameszoo
Jheronimus
(Rwina, 2013)
For this record, Jameszoo found his inspiration in the paintings of classic Dutch painter Hieronymus Bosch. His work is known for its use of fantastic imagery to illustrate moral and religious concepts and narratives. We merged a portrait of Jameszoo with one of the "monsters" found in his paintings, resulting in a man with a trumpet for a nose.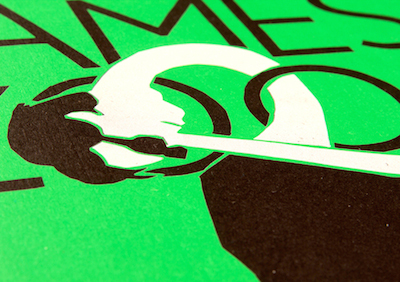 ---
Pien Feith  
Tough Love
(V2, 2013)
Pien Feith bridges the gap between an actual live band making pop music and the studio wizardry of exploratory electronics. 'Tough Love' is an expression used when someone treats another person harshly or sternly with the intent of helping them in the long run. Being torn up by a bullet was the metaphor we used throughout the whole album identity, whilst the smoke metaphorically bridges the gap between the album's identity and her real life persona in a less violent manner.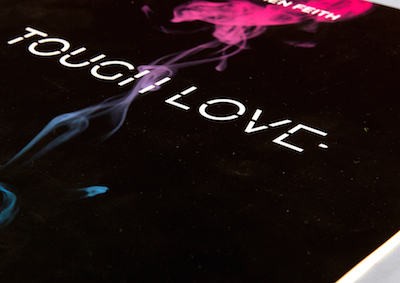 ---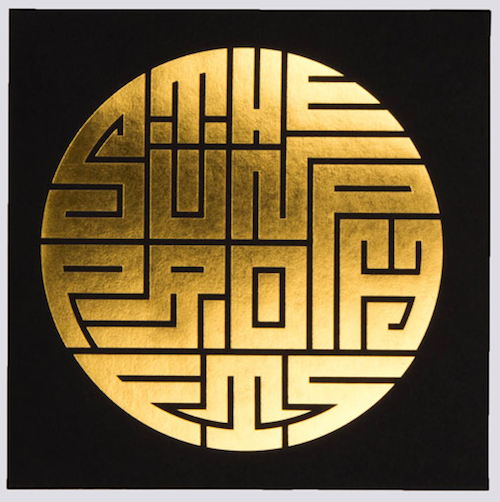 The Sun Prophets
Somebody New
(The Sun Prophets, 2013)
The Sun Prophets is a ten piece soul-band from Amsterdam. We developed their identity with a literal focus on the sun as a demigod. To emphasise on this we chose to stamp gold foil, referring to both bible's and statues, on matte black cardboard.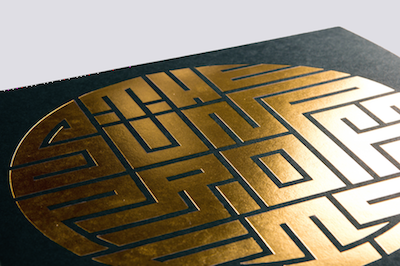 ---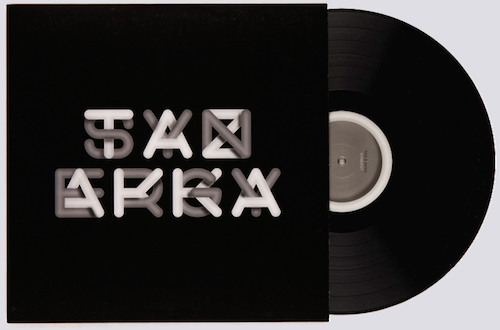 Taz & Akka
Synergy EP
(Rwina, 2013)
Taz & Akka, both living in different countries, had been exchanging music and ideas for a while before they decided to do a project together. This collaboration was released under the name "Synergy", something we decided to communicate by means of an illustration in which letters intertwine.
---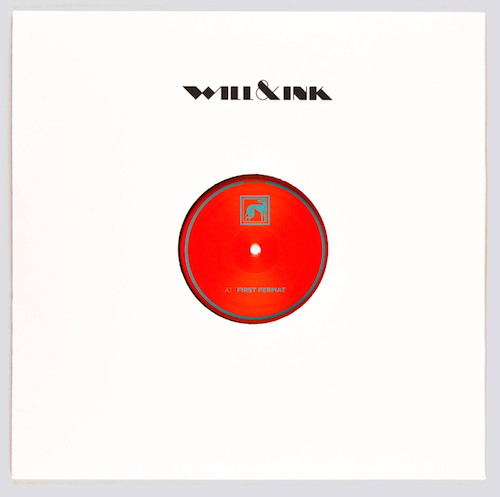 Will & Ink
Fermat
(Will & Ink, 2013)
Will & Ink is Presk and Felix Lenferink teaming up on their own techno imprint. Our aim was to develop an identity that would remind of the visual language commonly linked to art-nouveau and secret societies, giving it an exclusive and high-end feel.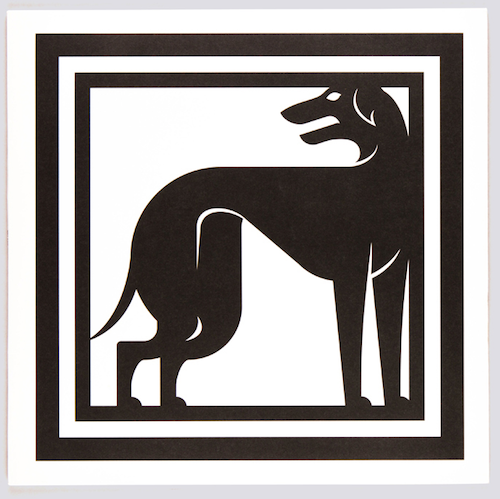 ---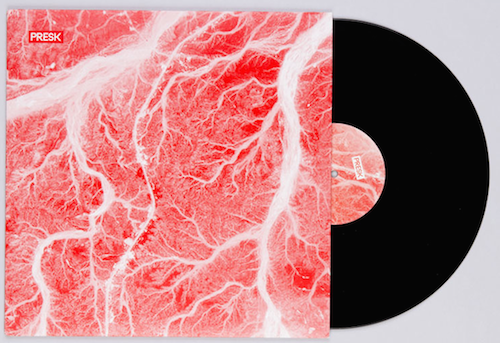 Presk
Hesitate
(Fourth Wave, 2012)
This Presk record is part of a series we designed for UK-based label Fourth Wave. In creating the identity for the label, we drew on Alvin Toffler's book "The Third Wave" for inspiration. The book describes the necessity for old societies to give way to the new, whilst the Fourth Wave is a generation of people looking for a natural synthesis of nature, spirituality and technology. We discovered a method of making natural, organic images in a digital, high-tech manner an applied this method to the materialization of a series of records sleeves.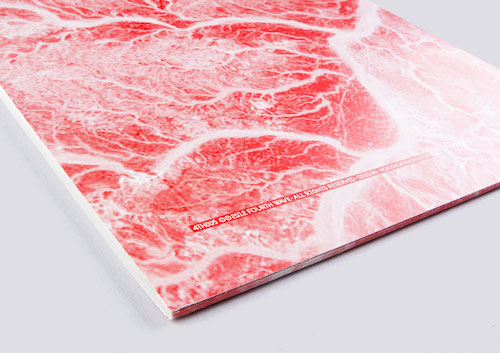 More sleeves from the Fourth Wave series:
For more stunning vinyl artwork check out the top 20 record sleeves of 2014.