Published on
January 13, 2014
Category
Features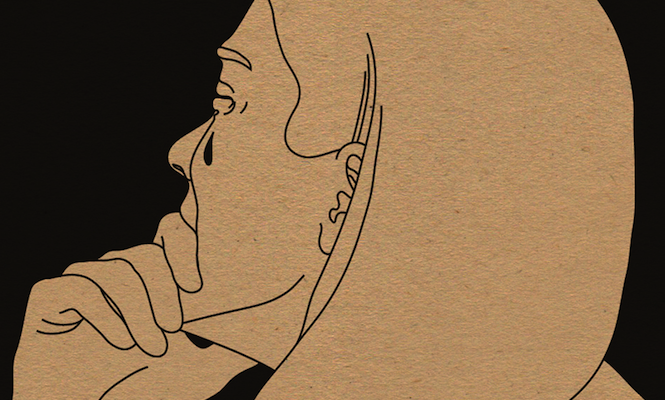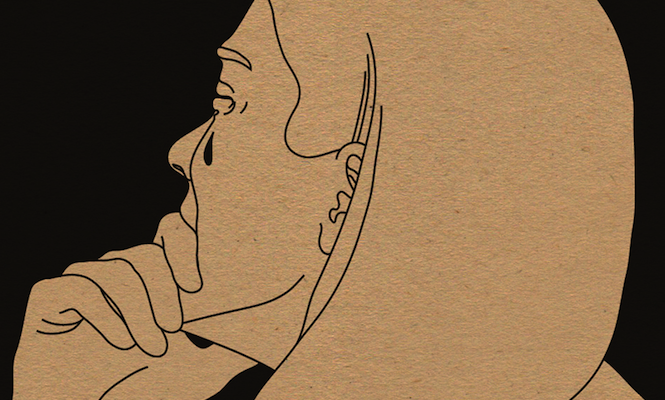 The Vinyl Factory select the 10 most essential vinyl releases of the last 7 days.
Having last week raised our eyes above the horizon to survey the 12 vinyl releases you should look out for over the next few months, we return to the weekly grind of the release mill with the inherent optimism of the proverbial clean slate. Step up 2014, show us what you got.
Making the call, here's our definitive across-the-board rundown of the week's new vinyl releases as selected by The Vinyl Factory's expert contributors Chris Summers, Patrick Ryder, Theo Leanse and James Hammond. 5 singles and 5 LP's every 7 days that are unmissable additions to any collection.
---
Singles
---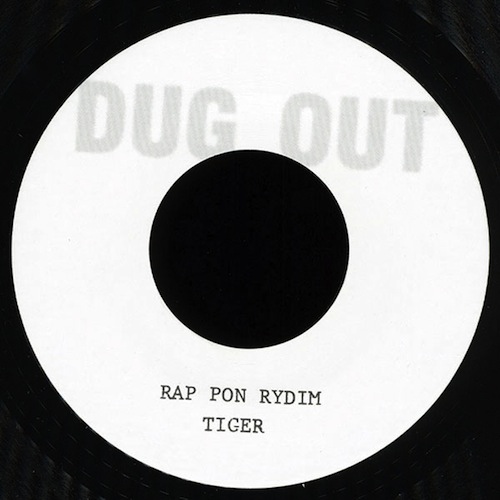 Tiger
'Rap Pon Rydim'
(Dug Out)
The mention of this 1988 recording from Tiger has always been in exclusive whispers and respectfully hushed tones. No one seemed to know – or be prepared to reveal – the exact details, but talk of a reissue began to simmer. Finally it appears, blazing back into this world courtesy of Dug Out, the dancehall label set up in collaboration between Honest Jons and Hardwax. Tiger has always sounded like an explosive character, but his performance on this is a tour-de-force of vocal energy, and a unique, stripped back rhythm of 909 drums and a digi-bassline propels the track into classic territory.
Listen HERE.
---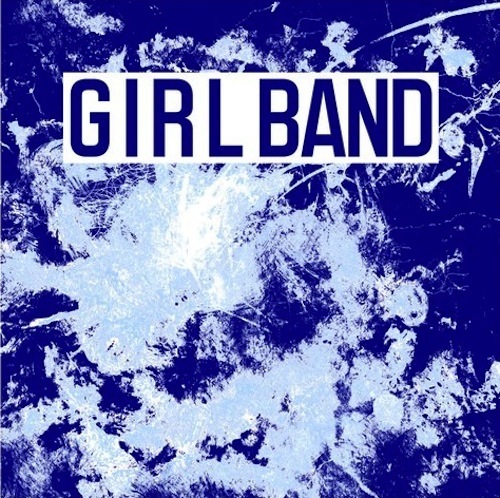 Girl Band
'Lawman'
(Any Other City)
Hailing from Dublin, Girl Band drop the super duper limited 'Lawman' to completely blast 2014 off in style. Drenched in distortion and rolled out on an amped up stomping beat it's total mayhem for sure. Imagine Roy Orbison dropping in on Shellac, smashing all Albin's gear up and leaving without saying sorry. This is perfect. Nice screen printed cloth sleeve too.
Listen HERE.
---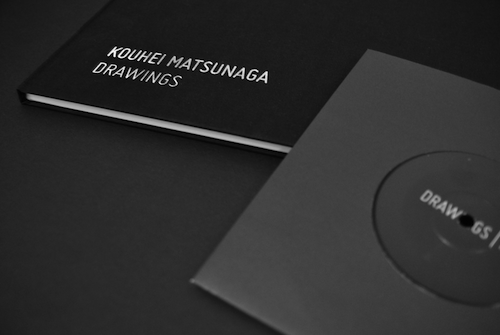 Kouhei Matsunaga / Koyxen Mattsunagen
'Drawings'
(Fang Bomb)
This one's a beautiful package from Sweden's Fang Bomb records, which brings together Kouhei Matsunaga's distinctive drawings and music. Comprised of a book and 7" record, both mediums confirm him as a creative outsider- a beat-master with an experimental ear and a compulsive sketcher of minimalist surrealism. Given his prolific work rate the numerical track titles are a given with 7 and 632 being set for the dance floor and 540 taking things off grid with a hand crafted frequency meltdown. The vinyl's mastered and cut by his pal Rashad Becker to boot; quality assured all round.
Listen HERE.
---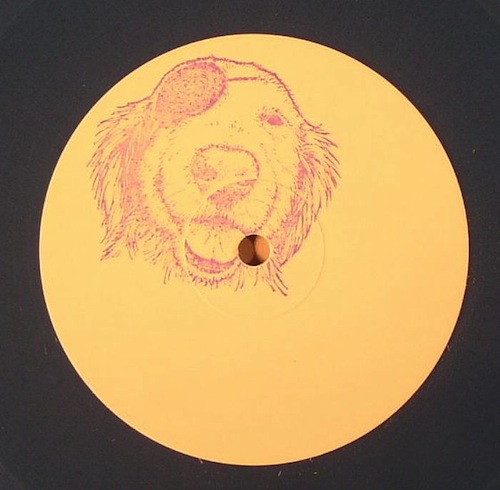 Various Artists
'Dream House 1.4'
(Blind Jacks Journey)
Blind Jack has nearly reached the end of his journey but before the sun breaks the spell there's still time to drift away on another potent brew of Dream House. On the A-side Heko returns to the series with a firework display of cinematic italo while Lock Eyes debut with the atmospheric "Living In A Cup", which rolls along the ground like freezing fog. On the flip, one of Norway's unsung Balearic bods, Marius Vareid, blows away the winter blues with a hypnotic house bomb made for balmy nights under the Adriatic stars. Old Jack saves the best for last with another complete blinder from rising star Gnork. The Hungarian producer soundtracks the sunrise with floaty pads, snippets of breakbeat and then grounds it all with a meaty bassline. Another unmissable instalment to the most interesting series around.
Listen HERE.
---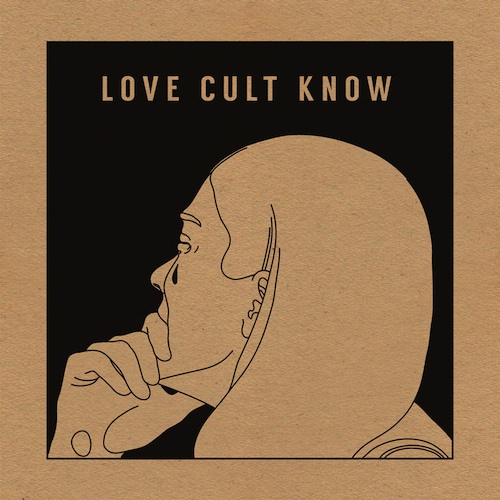 Love Cult
'Know' EP
(Night School)
For a duo who hail from the frozen hinterland of Karelia, a sparsely populated federal republic between Russia and Finland, Love Cult's 'Know' sounds more like it was forged in an urban echo chamber deep beneath a sprawling metropolis than on the borders of the Arctic circle. Anya Kuts and Ivan Afanasyev call it 'no tech' (northern technology), but the result is hauntingly human and although the patient garage and dub drones may be mechanically deconstructed, they bristle with empathy and frosty rave nostalgia. Limited edition of 300 housed in lithograph-printed, recycled manilla sleeves.
Listen HERE.
---
LP's
---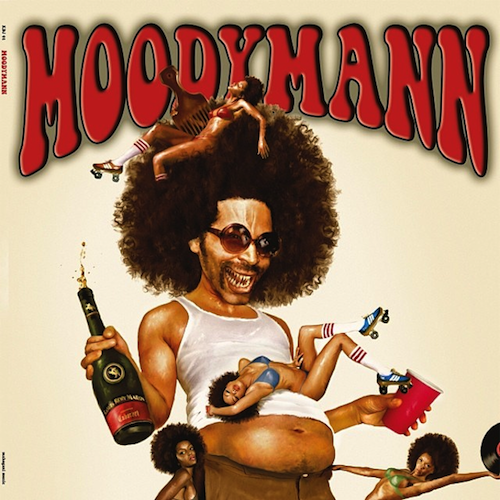 Moodymann
Moodymann
(KDJ)
The one and only Freeki MF returns to the album format with this swaggering self-titular double. Aside from the imperious remix of Jose James' "Desire" (and oddly a couple of beauts from Dez Andres, which naturally hit that hip hop/house strut) Kenny delivers all new jams on his most diverse album yet. "No" and "Sunday Hotel" mine the same machine funk seam as "Guess You've Never Been Lonely" and "Freeki MF" with tight circular basslines and soulful vocals (courtesy of KDJ and Johnny Hammond respectively) while "Hold It Down" and "U Look Like Ice Cream N The Summertime" show Moody's modern take on Blaxploitation grooves (that explains the cover art then). Kenny also explores previously untapped psychedelic realms with the Laurie Anderson sampling "Radio" and the wonderfully named "Sloppy Cosmic", which picks up right where "Maggot Brain" left off.
Listen HERE.
---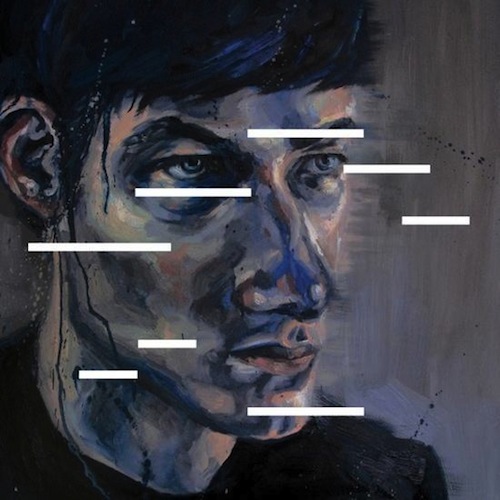 East India Youth
Total Strife Forever
(Stolen)
It's a case of 'do believe the hype' on this one. East India Youth is the name a certain William Doyle trades under and here he delivers set of stunning electronic songs, awash in a melodic classical ambience and sometimes injected with a Detroit hit. You can hear traces of Eno, early Underworld and even Sufjan Stevens in there yet there's something very unique about the way it's done.
Listen HERE.
---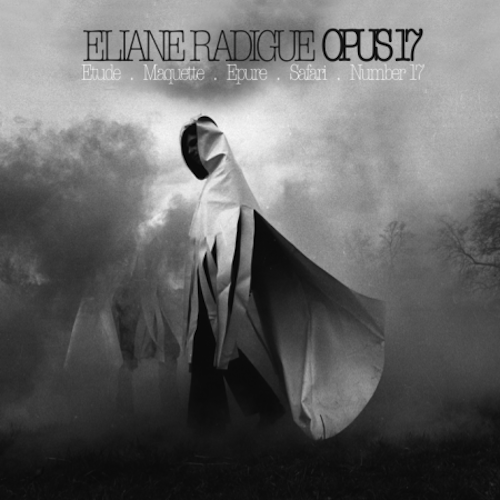 Eliane Radigue
Opus 17
(Alga Marghen)
This is the first time these 5 masterpieces of feedback and tape loop composition have seen release since they were recorded back in 1970, and what a gift for the ears they are. As such they represent Radigue's final foray in this form of composition before she left Paris and moved to New York and new musical territories on the ARP synthesizer. The imperceptible shifting of tonality she's renowned for is prevalent here, as feedback, microscopic in detail, changes its momentum and Chopin tape loops are gradually devoured by technique and modulation. Another key work presented by the invaluable Alga Marghen record label.
Listen HERE.
---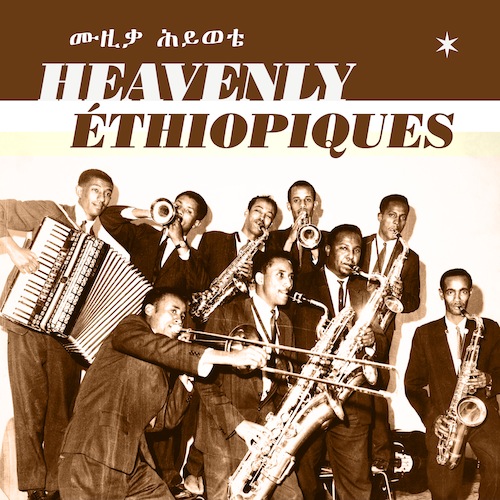 Heavenly Ethiopiques
The Best Of The Ethiopiques Series
(Heavenly Sweetness)
Francis Falcetto has released 28 Ethiopiques compilations since 1997, establishing an icon for a beguiling genre with the stream of attractive CD-only releases. The series features recordings ranging from 1910 to the present day, made by a catalogue of Ethiopian and Eritrean jazz musicians, and the various styles to be found in these comps have found favour with beat heads, ethnographically-minded collectors, and filmmakers (Jim Jarmusch layered a whole feature with Ethiopiques material). Now, for the first Ethopiques best-of to be pressed to vinyl, Falcetto himself picks his favourite tracks – an amazing spread of material featuring super-obscure tracks alongside the better-known names of Mulatu Astatke, Mahmoud Ahmed and Alemayehu Eshete.
Listen HERE.
---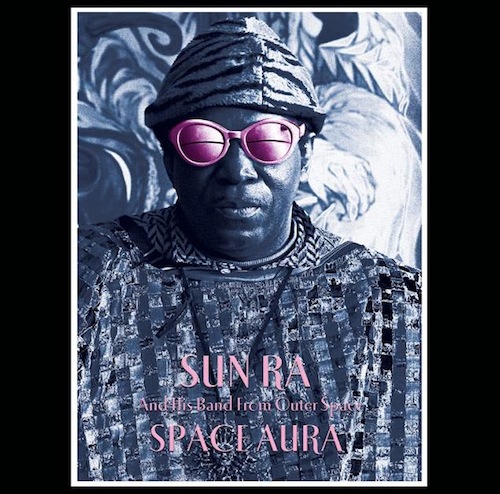 Sun Ra And His Band From Outer Space
Space Aura
(Art Yard)
With the Saturn-born afro-futurist prophet celebrating his 100th birthday (in Earth years) in May, guardians of his sprawling archive Art Yard have released the first of what will doubtless be a glowing appraisal of his heterogeneous and yet to be fully explored catalogue. Recorded in 1966 at the University of Buffalo, Space Aura has the Arkestra perform four tracks that move fluidly between melodic and atonal registers, exploiting the tension that would become characteristic of even their most 'out' performances. Previously unreleased, Space Aura is acoustic Ra at his best, broad as the universal multitude yet tethered to the Earth with exacting perfectionism.
Listen HERE.
---