Published on
October 7, 2014
Category
Features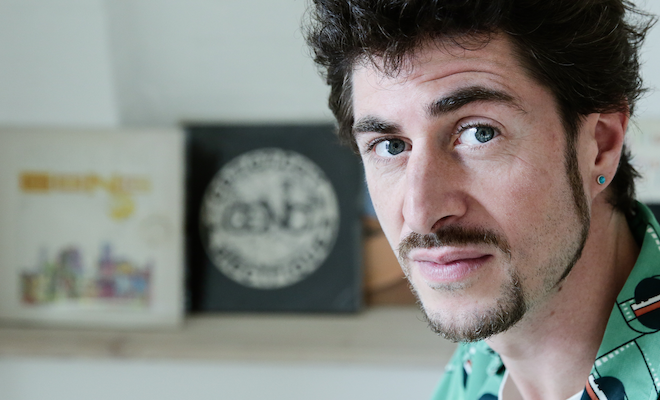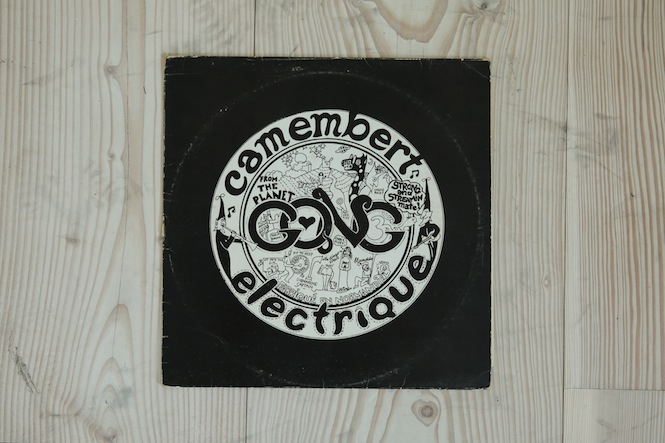 Gong
Camembert Electrique
(BYG Records, 1971)
Camembert Electrique is my favourite. It's just hilarious, who's going to call an album after cheese? And it's got all these funny characters on the front saying 'Cheese please', it's just total fun. I love records that you can look at and it just tells you what the music is going to be like and if you look at this you know it's going to be totally nuts, totally free and very experimental. This is the one that just blew my mind and that I could totally relate to straight away. I think this album has some of my favourite tracks, like 'Fohat Digs Holes In Space' and 'Mister Long Shanks' as well, all these crazy characters they used that were manifested when they were trippin' their nuts off.
---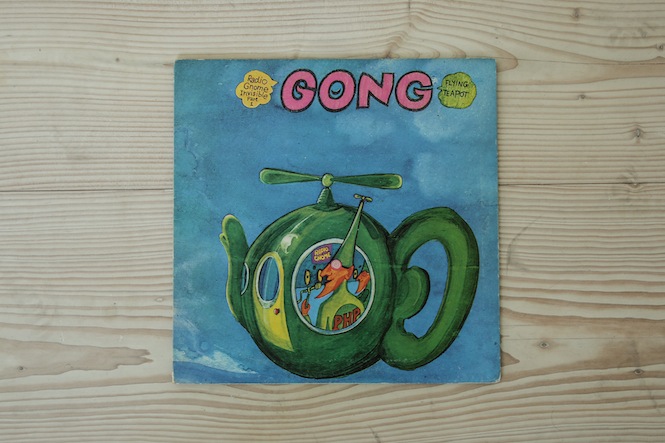 Gong
Flying Teapot (Radio Gnome Invisible Part 1)
(BYG Records, 1973)
This is the first one in the trilogy and I think this is the second one I got – it says Radio Gnome Invisible Part One and this is his character Zero The Hero he's got on the front. I did hear him say in an interview that he was a self-confessed schizophrenic and Zero The Hero gives him ideas and advice of what to do. The artwork I love for a start and it tells you this whole story behind the record, it's totally magic mushroom and acid related again which I could totally relate you. I always used to do crazy drawings and crazy bits of writing when I was tripping and as soon as I started reading this I could tell that he had written this when he was tripping his nuts off. It's absolutely hilarious. It says: "So this is what it's all about mate" and "The story: radio gnome is a kind of telepathic pirate radio that transmits from a flying teapot coming from the Planet Gong. It touches down in, er, Tibet but accidentally lands on the player mat of Lawrence the alien who is most upset and does an ape (what?) dance on his drums" That little bracket "what" just tells me he is tripping his nuts off.
And on the record it tells this story about how he went to the Himalayas and Tibet and found a musician in a cave and then I heard in real life he actually was walking down a beach somewhere and he heard some flute coming from somewhere and he walked into a cave and there was a guy just sitting there playing flute and he literally said 'you're in the band' and he ended up being the flute player and the saxophonist. I don't care it it's true or not I just love the imagination.
---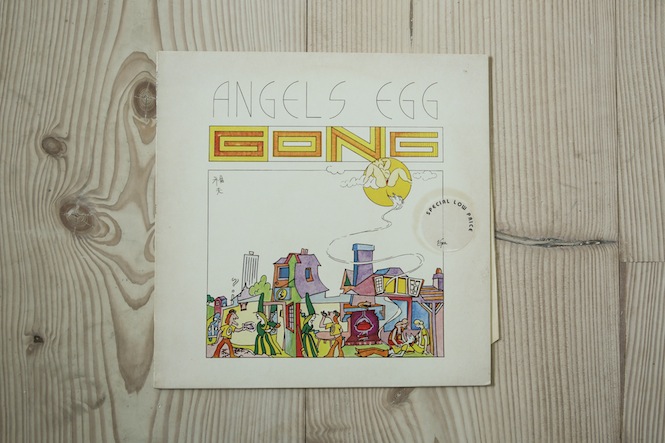 Gong
Angel's Egg (Radio Gnome Invisible Part 2)
(Virgin, 1973)
This is the second one in their trilogy after the Flying Teapot and again this has got one of the most detailed stories on the back that I've ever seen on a record. I'm not sure these are actually the real notes, I love records when you see people's scores, not in a traditional sense, but just the way people write down their ideas for music on pieces of paper. Like Miles Davis for Bitches Brew apparently most of the notes were written on bits of coffee tissues, not even on pieces of paper.
The first side on the first track it says: Rest, improvised, then against, then Cynthia, then cue tape. The next track it'll say, verse one, chorus, look up and then rave up. You can see how free their music is and how much he was enjoying himself. It was another evolvement and they always changed. When you're going to do so many albums and projects it's got to change doesn't it? It's pretty inspiring.
---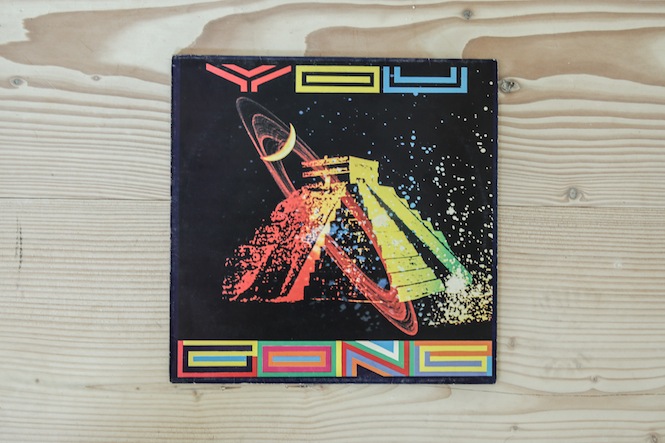 Gong
You
(Virgin, 1974)
This was the last one in the trilogy, and supposedly the story of how Zero The Hero came back to earth after his trip so as you'd expect it's a lot calmer and lot more chilled. It's very stoned, lots of drones and incredibly atmospheric. This definitely feels a lot more electronic, and even if it isn't synths, Steve Hillage is playing guitar through so many effects it sounds like synthesizers.
---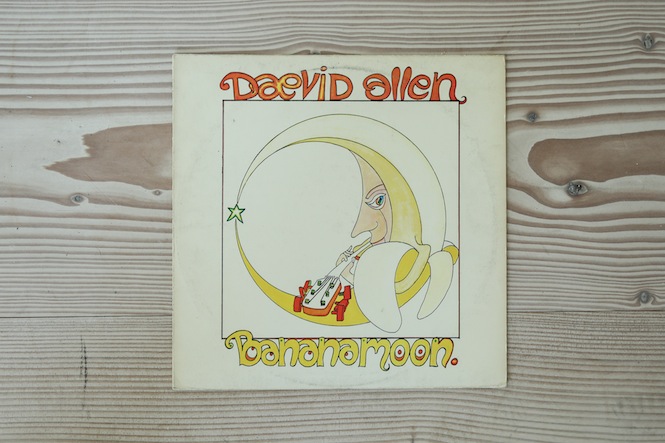 Daevid Allen
Banana Moon
(BYG Records, 1975)
Apparently this was the one that Steve Hillage heard and went up to Daevid Allen and said 'You have to come round to my studio I think we'd get on well', and obviously they clicked straight away and then Steve Hillage went on to be one of the main leaders and mentors in Gong from '73 onwards.
This is around the same time as the first Gong records. Even though this crazy Banana Moon album didn't come out til '75 it was actually recorded in '71 so he was actually doing solo stuff at the same time. He's done a lot of solo albums and this early stuff is incredible, it's more rocky than you'd think.
---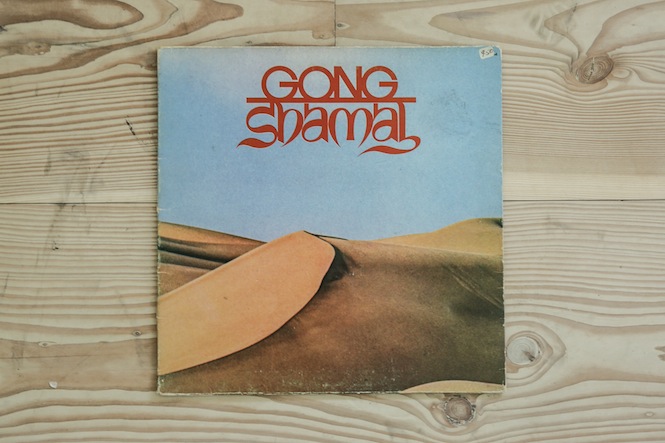 Gong
Shamal
(Virgin, 1975)
I think this is the first one I got that didn't have Daevid Allen on it. It's really really jazzy, it's really incredibly jazzy, but with still loads of elements of rock. And one thing I've always loved about them is their range of instruments, different albums will have different sonic qualities different instruments, different main melody instruments. I found sound really good samples on this one. This is definitely my favourite without Daevid Allen on there, still very experimental and the journeys that they go on and the tracks are a bit longer.
---