Published on
May 13, 2016
Category
Features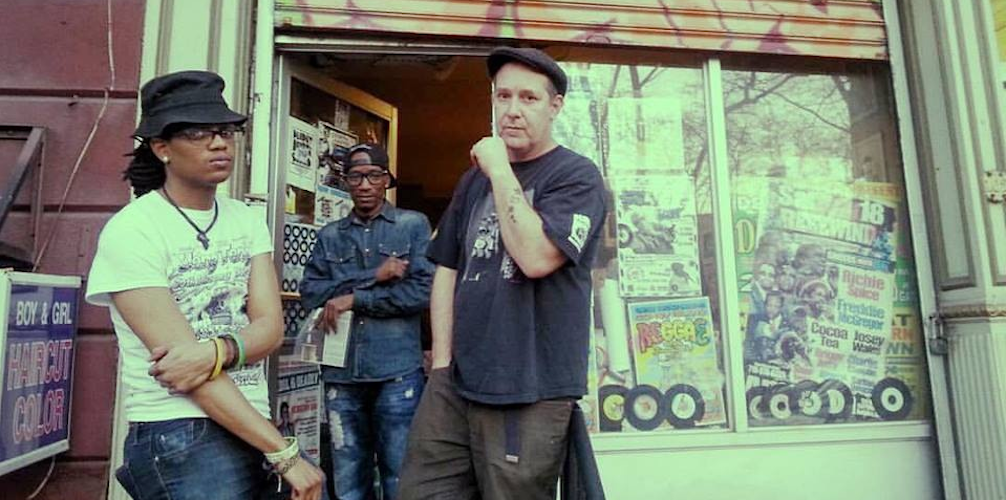 New York recently witnessed the closure of one of its best-loved record shops. Other Music was an institution seemingly immune to the forces of gentrification, with a turnover that most record stores would die for. Just one in a string of record shop closures in 2016 – notably Deadly Dragon, Rebel Rebel and Israel's Record Shop – local DJ, collector and man behind Flea Market Funk Jamison Harvey took to the streets to find out if the city's record store culture is really in decline.
---
Words: Jamison Harvey
---
Before the internet made it easier to get any vinyl record in the world you wanted instantly with a click of the button, there was a different process. In New York City, places like A1 Records, Academy Records, The Sound Library, Turntable Lab, Rock and Soul, Tropicalia In Furs, or Big City, among many others, were staffed with knowledgeable record heads who helped you along with your vinyl quest. While shopping and digging through dollar bins, you often ran into other DJs, collectors and music lovers.
Frequent said store enough, and you became part of the store's community. The respective owners and record store clerks got to know you and your buying habits. They would recommend certain albums to you when you walked in. A real life, tangible, streaming music service tailor made to your turntable needs, way before online algorithms rewrote the rules.
And yet, despite vinyl records being in the throes of another resurgence, led in part by a new generation of buyers, some of the city's best-loved spots are closing. But why? Surely, now more than ever, there should be room for every record shop to flourish.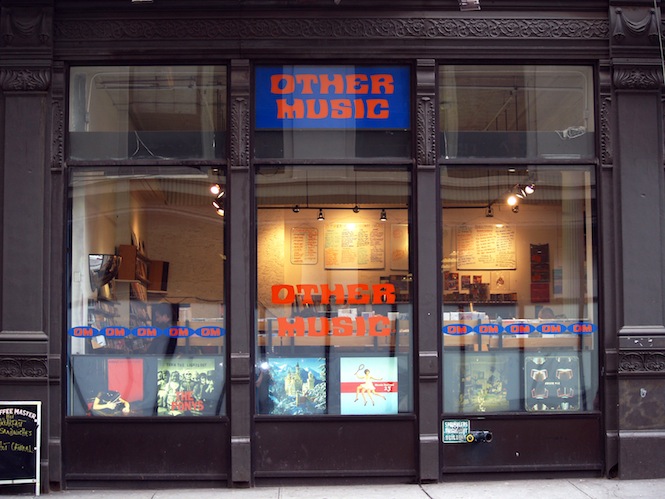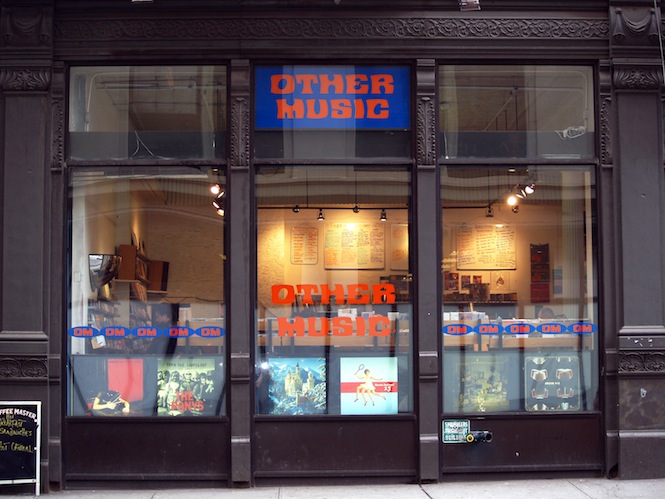 The day this article was first due to be published, long time East Village destination Other Music stunned the NYC music community by announcing that they were shutting down after twenty-one years in the business. Speaking to the New York Times, co-owner Josh Madell cited "the economics of it actually supporting us — we don't see a future in it." Rising rent –theirs has doubled since 1995 – and the city's musical decampment to Brooklyn are undoubtedly factors. For Madell, even if things weren't rock bottom, the writing was on the wall – "We're trying to step back before it becomes a nightmare."
It's a view echoed by former employee and musician Robert Edward Stewart, aka beans from AntiPop Consortium. While he agreed that high rents are pushing out well known shops, he put the emphasis on the explosion of online retail: "I feel it's likely related to the accessibility of the internet and the convenience of having the immediacy of access to music." A place like Other Music, formerly a leading destination for obscure vinyl now competes with online purveyors all over the world. "Other Music is a prime example of a nexus between the consumer and the industry that caters to them, " he laments. "It was a special place that fundamentally brought people who love music together. For me, it was unmatched musical education and I will miss it dearly." He's not the only one.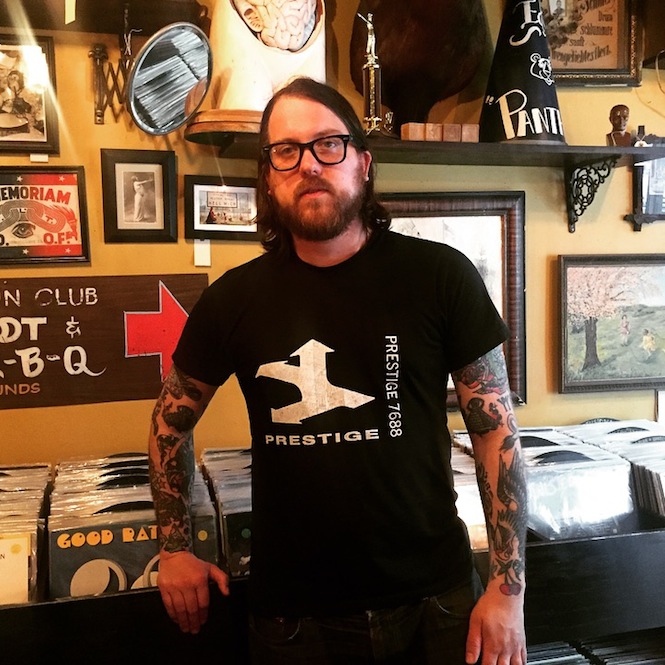 Jeff Ogiba – Black Gold
With neighbourhoods across New York's five boroughs changing so rapidly, two current owners of thriving record stores, Jonathan Sklute of Good Records in Manhattan, and Jeff Ogiba of Brooklyn's Black Gold, are realistic about the pros and cons of running a business in NYC. For Sklute "the high cost of everything from taxes to rent to maintenance to owning/operating a vehicle" affects his bottom line and contributes to a trickle down to his customers in some way, shape, or form. "Our rent isn't substantially cheaper than other shops that have closed, but with costs as high as they are in NYC, there is not a lot of room for error." While rent can definitely be a part of the issue, there are many more factors to consider while running a record shop. He contributes his location, a reliable core team of people working for him, the ability of Good Records to stay up on industry trends, a social media presence, plus a few strokes of luck here and there as factors that have helped him stay relevant for a decade.
Ogiba, who runs two Black Gold Records locations in Brooklyn is more positive: "Owning a record store in New York City hasn't been too difficult. The greatest obstacles have been the dealings with the abundance of riff raff that hustle privately and enjoy wasting my time. Those who run back and forth between shops trying to trade up to make a couple of bucks and move stock around the city can get really annoying. The city is overflowing with them."
Both Ogiba and Sklute agree that the vinyl record selling market has become somewhat saturated, with a few too many fisherman in the sea, but it's not a bad thing. "Thankfully a lot of that is happening over the bridge in Brooklyn, so we feel it a little less" quips Sklute, whose East 5th Street location is a staple.
Many have the attitude that this saturation will weaken current shops, but again, both owners agree that it's just not the case. He adds: "When we opened, some veterans told us the more the merrier. More interest in records means better business for everyone. I do agree with that. We still do quite well. It's a big city." Ogiba agrees. "The more shops that pop up makes it more of a challenge to stay afloat, but no one wants a lazy shop. I don't feel it affecting my business at all, we do just fine."
So what's behind this spate of closures? He continues: "I feel for some of the shops that have recently closed, but I see it more as a backlash on shops that spend all their time selling online and using their brick and mortar as a dumping ground for VG records and non-rares. The culture is here if you want it, but if you can't put some gems in your shop, why would people get excited about visiting when the internet exists?"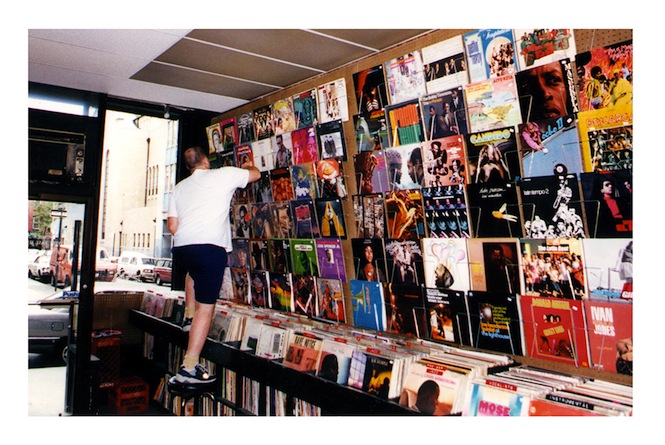 Finyl Vinyl
While these two current record shops are still booming, Finyl Vinyl, a NYC mainstay for almost 25 years, has now been closed almost a decade. Former manager Pat James Longo agreed that while rising rents were a small part of the reason for Final Vinyl's demise, the changing demographics of the neighbourhoods (Final Vinyl had 3 locations, the last on East 6th Street) was a huge factor. "More and more customers walked through the store not to buy records, but to reminisce about the past and show their children the antiquated format like we were a museum", says Longo.
It's an experience shared in part by Deadly Dragon owner Jeremy Freeman, who was forced to close on Record Store Day this year. Catering specifically to selectors looking for Jamaican music, Freeman found the spiralling rent a huge obstacle to overcome. Record stores, unlike other spaces often require a multi-functional space for additional backroom stock and internet shipping which can be an additional burden that is sometimes not factored in. Freeman needed a back room three times the size of the store front to accommodate his needs.
Although Deadly Dragon was primarily a niche market focusing on Jamaican music, and Final Vinyl was more of a traditional record store with multiple genres, the two faced similar challenges. With vinyl records more popular than any time in the last twenty years, the ever-changing face of New York City has shifted its vinyl boon from borough to borough, with a combination of high rents, changing demographics, and the huge online marketplace responsible for the shift. And for that reason, staying alive in the record game in NYC is all about employing the qualities the city prioritises as whole: get creative and stay relevant. Like many of the city's most iconic musicians, to stay alive in NYC, you have to write your own set of rules.