Published on
January 2, 2018
Category
Features
From J Dilla to George Clinton, and the South Bronx to Rio de Janeiro.
The hip-hop roll call of Irish photographer B+ is something to admire. Since the early '90s his photography has been featured on albums by Q-Tip, Mos Def, Rza, Eazy E, Jurrassic 5, Dilated Peoples, and so many more, not forgetting his iconic cover shot for DJ Shadow's Endtroducing.
Despite such luminous company, it's fair to say that there's another thread running through the work of B+, one that is concerned with giving a voice to the oppressed, and shining a light on the lost souls, forgotten cultural practices and creativity arising out of social upheaval. This has run through his work since he relocated to L.A. in 1990 and published It's Not about a Salary: Rap Race and Resistance in Los Angeles, a look at the city's underground music scene at a time when rap was just about to break out.
Since then B+ has constantly paired iconic cover shots and magazine spreads with projects that have taken him to Brazil, Colombia and Ethiopia in search of hidden pockets of creativity, to find the 'Music of the Unplayed' which forms the subheading of his new book Ghostnotes.
One of our favourite music books of 2017, Ghostnotes is an extended photo essay, a glimpse into B+'s world: rappers taking time out of the spotlight, street kids mucking about, producers sat behind the mixing desk deep in thought, youths setting up sound systems, street art workshops, ageing drummers putting on their best suit for an overdue nod of recognition, and the recurring theme of records and record shops.
As is made clear in Jeff Chang's introduction, B+ "declares himself kindred to the vendors of rare records, sorters of the insignificant, deep divers of the dustbin." Greg Tate, who offers up another essay in the book, goes even further: "(these are) the chambers, anterooms, stacks, and shacks where vinyl albums are kept loom as talismanic shrines… In hip-hop, vinyl libraries, no matter how uncatalogued and shambolically organised, are understood as powerful and precious energy compounds—sources of energy as potent as the dilithium crystals fuelling the Starship Enterprise's warp drive engines."
With a design that juxtaposes two photos side-by-side on each spread, Ghostnotes creates a dialogue in much the same way as when you're flicking through vinyl in a record shop. Below, B+ shares memories about some of his most iconic shots, capturing legendary figures alongside impromptu moments that reveal the passion that you often don't see behind the music.
---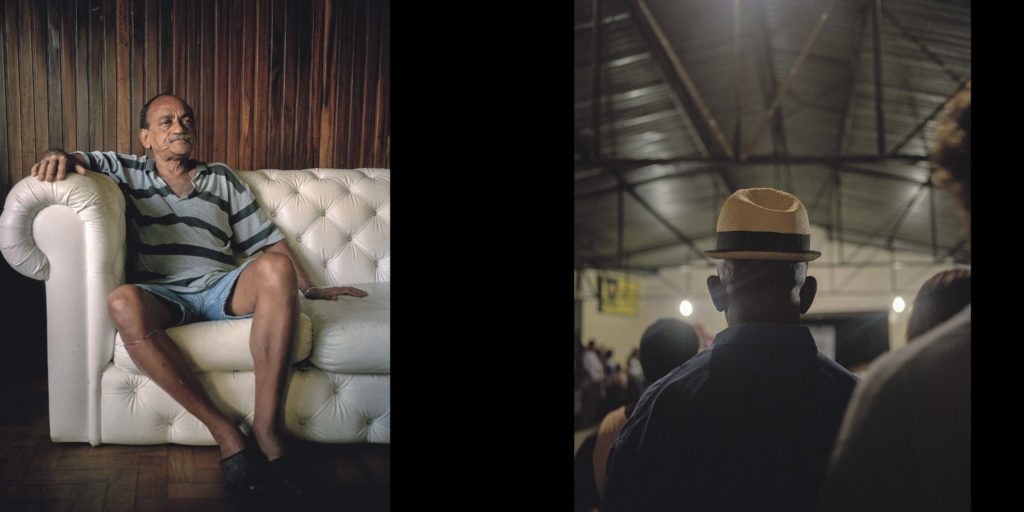 "Wilson Das Neves is one of the greatest drummers to ever walk the earth. He was a tremendous figure and played a very important role in Brasilintime [a music documentary that B+ made with his Mochilla colleague Eric Coleman in Rio de Janeiro]. This image was made in his house in Rio on maybe my second visit to Brazil. He agreed to take part in the show and we went there to interview him for the film. His stories, his wisdom and organic intellectualism went beyond both Eric's and my ability to speak Portuguese. His solo in Brasilintime is one of my favourite moments of anything I've ever shot. He drops the stick, has someone in the audience pick it up, hand it back, thanks them and then comes back on time…. It is extraordinary."
"The photo on the right is at Vai Vai, one of the many Escolas De Samba [samba schools] of São Paulo. It's the first one I ever went to and I still always try to go if I'm in São Paulo. I spent some time trying to photograph all the drum rooms of the escolas in SP. I think I could easily go back and do that same project in Rio, Salvador and even Recife. Hmmmmmm…"
---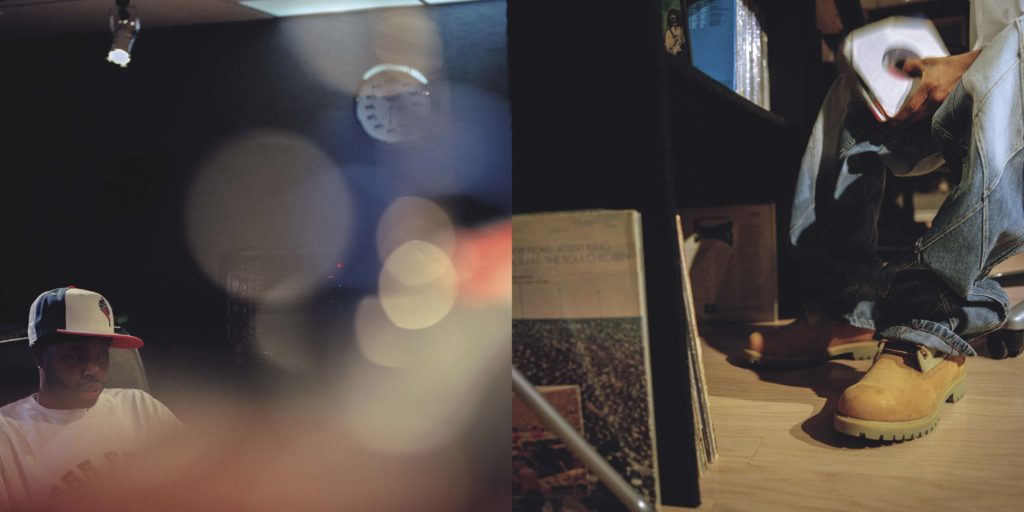 "These photos were made for the packaging of [Jaylib's] Champion Sound in Detroit. I am very honoured to have had the chance to shoot James Yancey [aka J Dilla], Maureen [J Dilla's mother] and even Dewitt [J Dilla's father]. It is a huge contribution that they have all made to the music. Dilla is a king in this."
---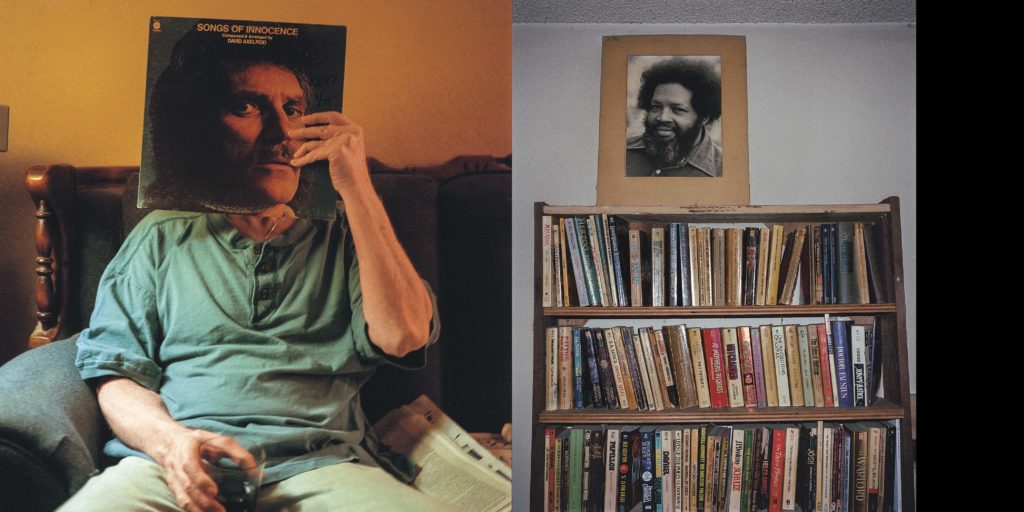 "I was sent by Dazed to photograph David Axelrod as part of a story about peoples' heroes. James Lavelle's hero was David and he trusted me to go visit him. So Dazed called. David is a huge figure and one of the biggest characters I've ever met. His intelligence, his reading, his criticality was razor sharp. But he was a very sensitive, sweet man too. I spent many days with him after this, we became friends. I learnt a lot from his late night phone calls and it was an honour to spend time in the presence of someone as radical as he was. He lived an incredible life and left us with his dignity as well as his creations. The photo on the right is David's portrait of his best friend and partner Cannonball Adderly."
---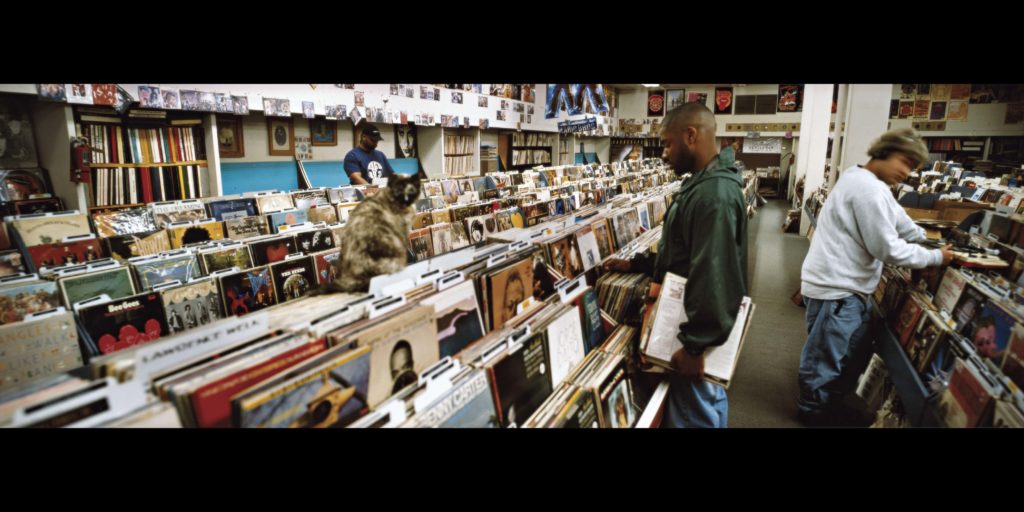 "Endtroducing. Yikes whats left to say. This is the gift that keeps giving. I'm not sure what happened that day. But the photogods smiled on me and the music well that was another story altogether. But somehow it all came together."
---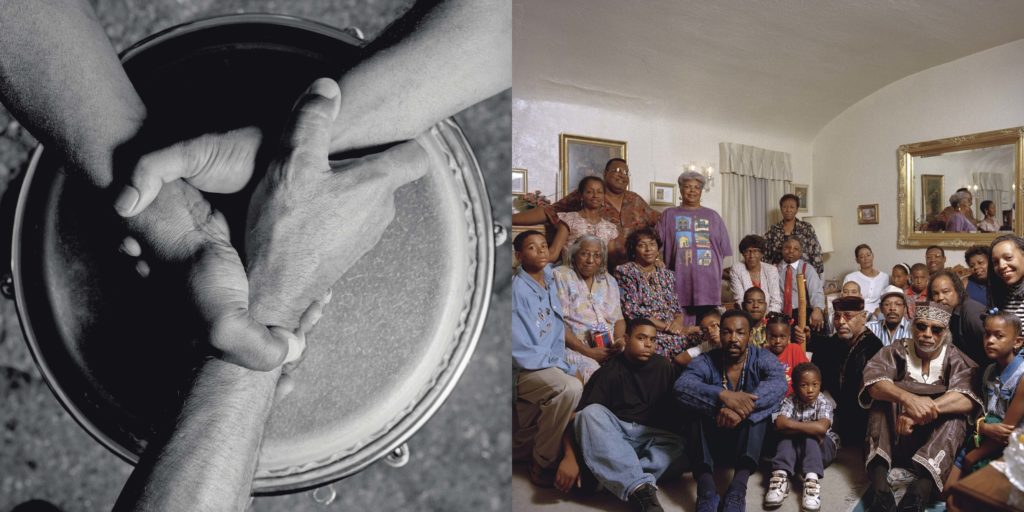 "The Watts Prophets are a huge reason why I am doing this today. Father Amde was a mentor. His life needs to be a book and I believe it is in the works."
---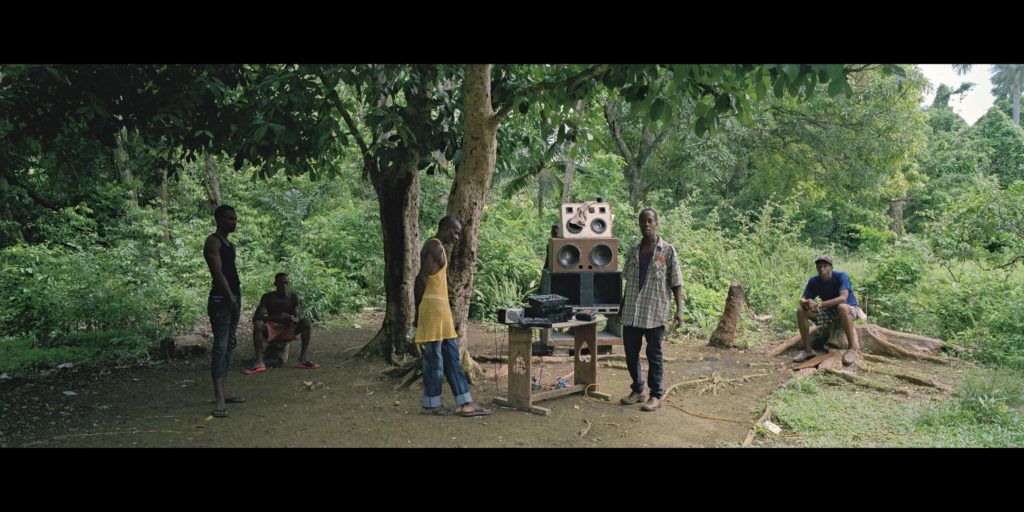 "The cover. This was one of those moments when you just see something and it reveals itself to you. I was driving to Nine Mile in Jamaica with a friend named Pretty. Pretty was bringing me there to shoot Black Am I, an artist on Damian [Marley]'s label Ghetto Youth, and I saw these cats by the side of the road. The exchange took like two minutes and Pretty broke the ice and asked 'are you guys okay if he takes some pictures' and they were. That was it. It is almost a history painting when you see it enlarged. It is just one of those moments that photography can do well."
---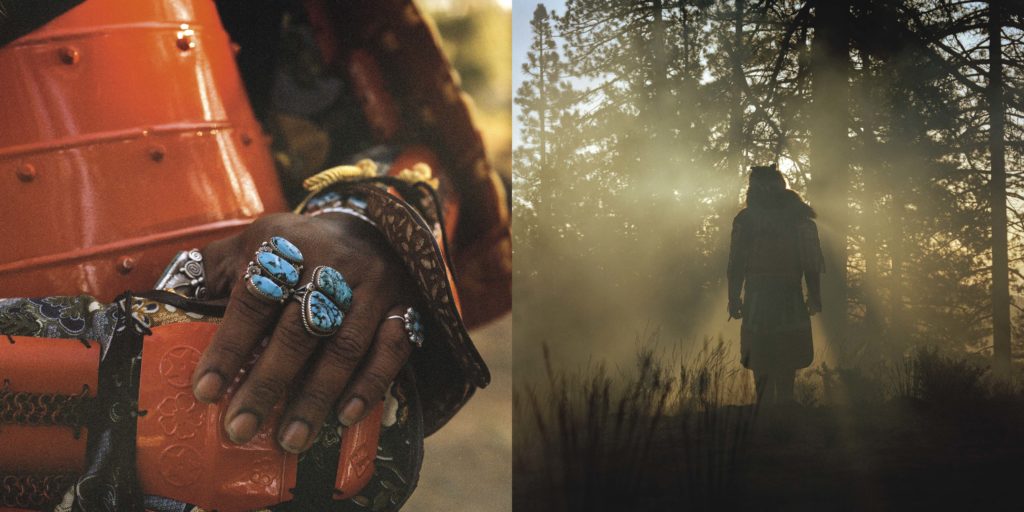 "Thundercat is a long time friend and I've always been a fan. I remember Eric told me about him first and then randomly I ran into Yasiin Bey [when] he was still Mos [Def] back then and he asked me if I was aware of just how hard Thunder was… This image was made for his third project and the reference was from a Japanese film poster. We went to the Los Angeles forest with some smoke bombs (non igniting), and got up at 5am in the height of winter for that photo but the images were just perfect. I love Stephen man, he is a special dude."
---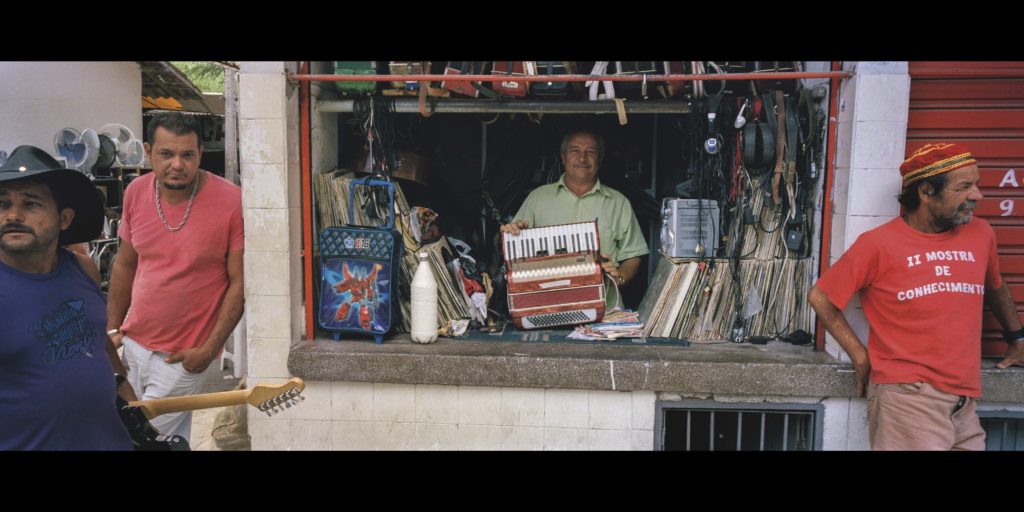 "Caruaru is the capital of forró. What else can I say, there is a huge feira (market), a very famous one actually. And this is there and surprise, surprise there are accordions and records in the photo."
---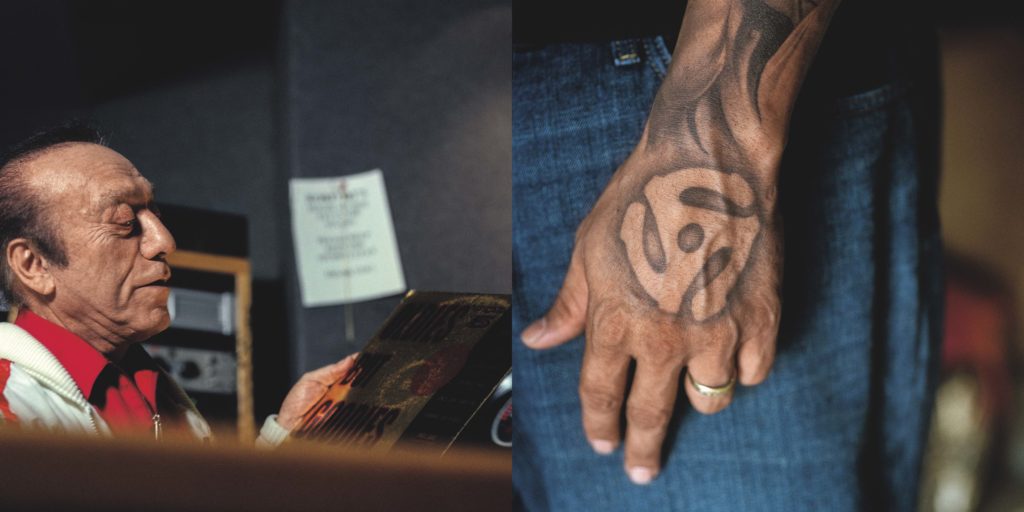 "Art Laboe has been on the radio for like 70 years or something insane. He's had radio shows since 1949. He has so many accolades but also for much of the South Western United States we know him for oldies. He coined the phrase 'oldies but goodies'"
"The cat on the right is an oldies collector and friend George Miller. George and his cohort Soulera and Ruben Molina have been engaged in a revitalisation of oldies for a whole new generation. There's a lot of music between these two photographs."
---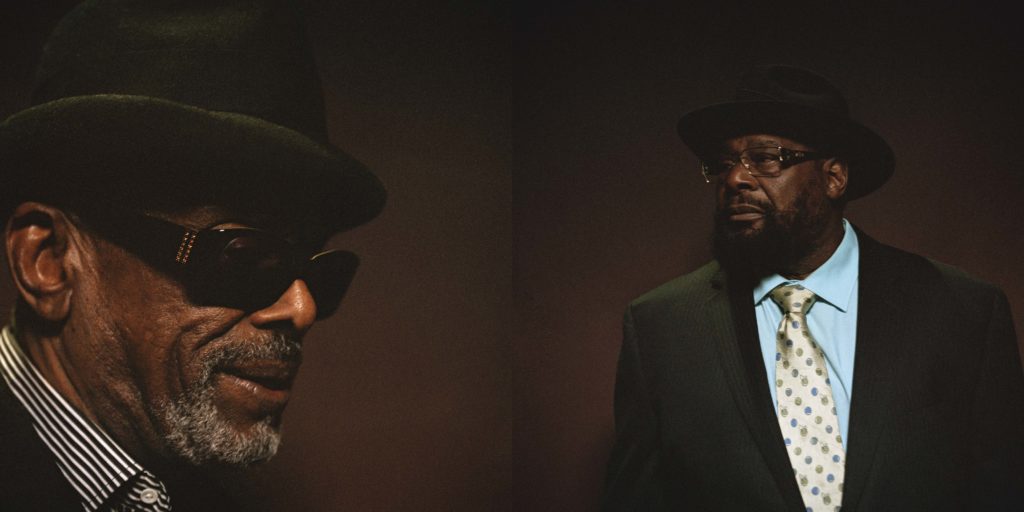 "Leon Ware and George Clinton. Two absolute legends. Shot backstage at a tribute concert curated by a friend Andrew Lojero for his company Art Don't Sleep. They were both there, they even made photos together but the two portraits started a different conversation. That chestnut background is ever present in my work. I like where it takes me colour-wise."
---
Ghostnotes: Music of the Unplayed, published by University of Texas Press, is available from Fatbeats in the US and Amazon in the UK.