Published on
March 23, 2020
Category
Features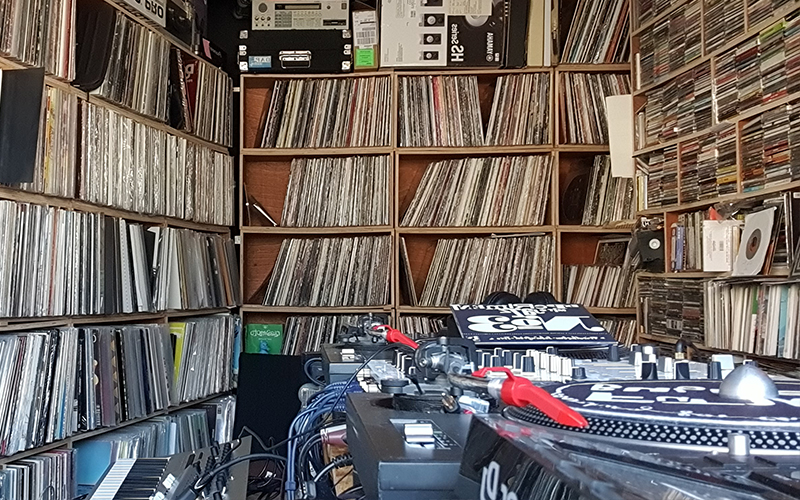 With a first session spanning from Colombian cumbia and creole jazz to uptempo house and acid.
As quarantines and lockdowns due to the growing Coronavirus pandemic go into effect around the world, DJs are finding new ways to connect with people worldwide. With over 10,000 records in his personal collection to select from, Lefto will be recording a vinyl-only set live and direct from his home every Friday – in a new series called INHOUSE, shared via VF weekly.
"Being confined is really tough for someone who travels weekly to share music to the world, but I found another way to share the music I have on vinyl, and vinyl only…" he shared.
Listen to the mix and find out more about the records Lefto played below:
"I opened with one of my favorites of Dreamcast Moe, a producer from DC, USA, into japanese producers Yasu Pacino & Yotaro, some music from Tribe's Detroit Sessions, Jambo on Analog Africa, cumbia from Colombia and creole jazz from la Guadeloupe, new music from Horatio Luna from Australia, and some uptempo house and acid bits from Sanso, Omar S, several L.A. Club Resource tracks. I also played music from Paranoid London, Acemoma, Delroy Edwards and more… Hope you like it."
Catch Lefto's next session on VF, Friday 27th March 2020, and head here to watch a live stream of the first episode.