Published on
April 29, 2015
Category
Features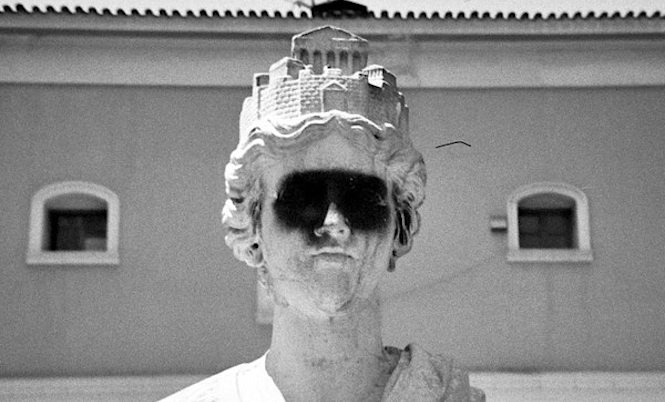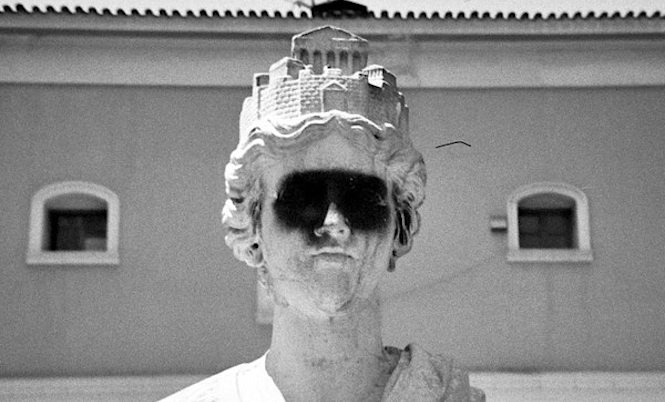 Our Label Spotlight series is a monthly illumination of the labels from around the world whose musical vision, design and innovation are keeping vinyl at the cutting edge in 2015. Having checked in with Amsterdam's Music From Memory and Oslo's Smalltown Supersound, this month it's the turn of irrepressible California imprint Castle Face Records to take the stage.
If you've followed our weekly top 10 vinyl releases lists in 2015 you'll have noticed that not many weeks go by without an appearance from Castle Face. Although they've been around since 2006, over thirty of the label's releases have come in the last three years alone and with such insistent quality that they've become impossible to ignore. Home to Ty Segall, Thee Oh Sees and Coachwhips, Castle Face give us a smile and a short introduction to their very unique brand of DIY.
---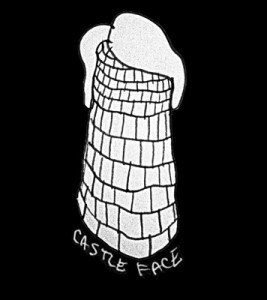 Name:
Castle Face Records
Founded:
2006
Team:
Matt Jones, John Dwyer, Brian Lee Hughes
Location:
California
Who are the faces behind the label? When and why did you setup the label?
Myself (Matt Jones), John Dwyer, and Brian Lee Hughes. The label was established in 2006 so that John could put out the Oh Sees record Sucks Blood himself.
Where does the name come from?
Slang for being so messed up on drugs that your face becomes a wall.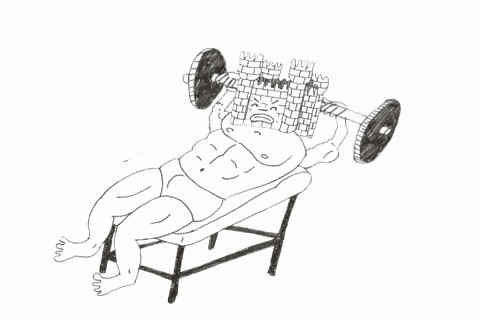 How many releases have you put out?
50 and counting
The role of vinyl for your label?
Vinyl's our bread and butter. Fancy vinyl most especially. My first idea when John and Brian asked me to be a part of the label officially was to make it so people had to come directly to us for the colored vinyl editions, and the stores would get the black vinyl. Also it's tough to get excited about a limited edition CD, really the records hold the stoke-value.
Please pick the 5 records you've released that most represent what the label is about and write 50-100 words about each one.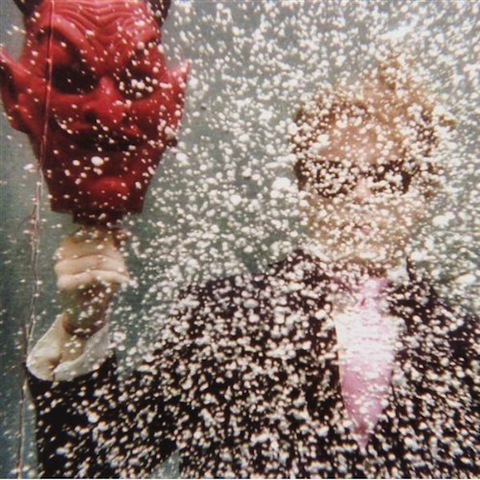 Ty Segall
Ty Segall
(CF-002, 2008)
This was Ty's first record playing solo, and this is back when he had a drum set he was playing with his feet while playing guitar and singing. Raw, fun, beautiful and more than a little blown out. He brought a creased photo, some fabric, and some cut out collage stuff to my work and we scanned it and did the layout together. A radical record by any measure and one very close to my heart.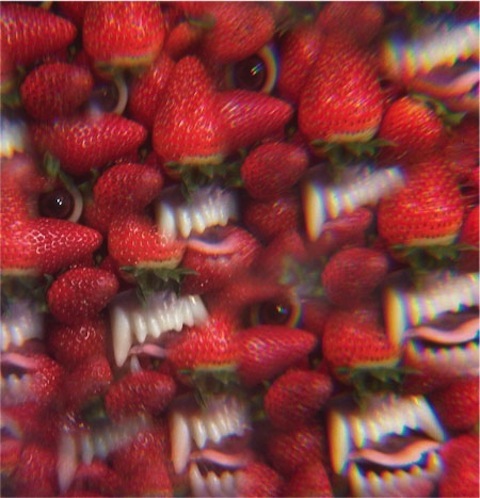 Thee Oh Sees
Floating Coffin
(CF-018, 2013)
This one felt special from the beginning and it really exploded the label and where we were headed with it. It was the classic Oh Sees lineup, fresh off tour if I remember correctly, just nailing it to the floor… people really took to it, and it's easy to see why. It's probably my desert island Oh Sees record. The cover was shot with John's cell phone camera and this crazy kaliedescope attachment – he tried taking the same photo with a proper camera but it just didn't look as good.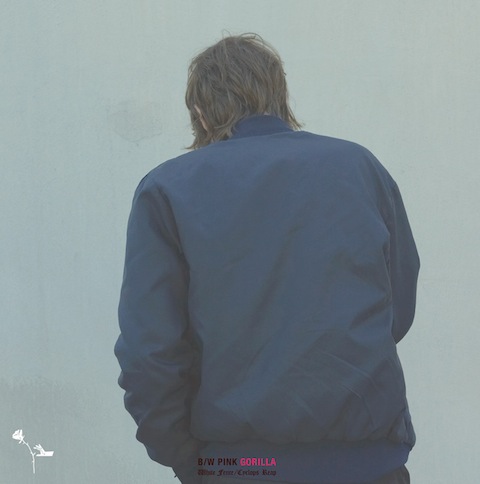 White Fence
Cyclops Reap
(CF-019, 2013)
Tim Presley had just released Family Perfume 1 & 2 and had a ton of stuff left over, as well as some new songs, that he allowed us to dig through and sequence. The first but not the last time we were allowed access to dusty vaults, and it was a lot of fun putting it together, and it's amazing how cohesive it feels now listening to it…a testament to Presley's crackled paisley universe. We did the Pink Gorilla single at the same time, which, in a sublime reversal, had a cover that said "Cyclops Reap" on it, and the LP had a cover that said "Pink Gorilla" on it…Tim's a subtle visual master as well. I come back to this record a lot, great great songs lovingly performed in a very sideways manner.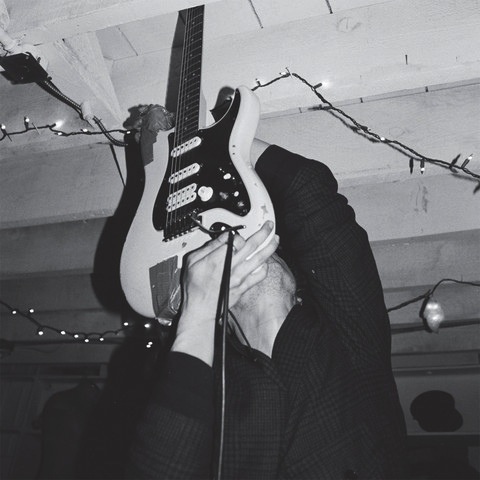 Destruction Unit
Live In San Francisco
(CF-051, 2015)
We've been doing this series of live recordings for a sec now and this is a particularly special one. Destruction Unit is like getting punched in the face with a comet, they are really intense on record and in person it's cathartic and a little scary. This recording travels way way way far out and it only comes back to earth to punch you in the gut and give you acid flashbacks.
Jack Name
Weird Moons
(CF-044, 2015)
Jack is a pop chameleon, and this is the second of a series of concept records he's doing – the concept is pretty insane and detailed but it revolves around werewolf-like "Shadows" that watch the moons of Jupiter revolve and transform their shapes based on which moon is closest, who are in turn watched by the mirror eyed "Watchers" – it's a crazy concept but it's not necessary to fully understand to fully enjoy the space-age tunes contained within – shades of glam, some seriously killer synth work, and a can't-pin-my-finger-on-it weirdo brilliance catapulted this into my personal favorites.
The label has a pretty individual aesthetic - Is there a story behind the cover artwork?
There are 50 stories behind the artwork! Always a story, but typically we really push to make everything look rad, and not always in the same way if we can help it. We've worked with a bunch of visual artists from our friend groups, a few people the bands have brought in… whatever works.
What do you look for in selecting the musicians you work with?
Well, John Dwyer is our gatekeeper. If John likes it, we go from there.
Some labels you admire?
Been a lot of talk about Superior Viaduct's incredible reissues lately, they're a favourite for sure.
Hardest thing about running a label in 2015?
We are incredibly lucky. All of my gripes are about trying to keep up! Bookkeeping is hard, taxes are hard… keeping up with John is hard.
In the pipeline for this year?
Let's see – new Warm Soda, new King Gizzard & The Lizard Wizard (sort of a long EP), new Oh Sees, new Damaged Bug… There's a bunch and we're working on more!