Published on
October 30, 2016
Category
Features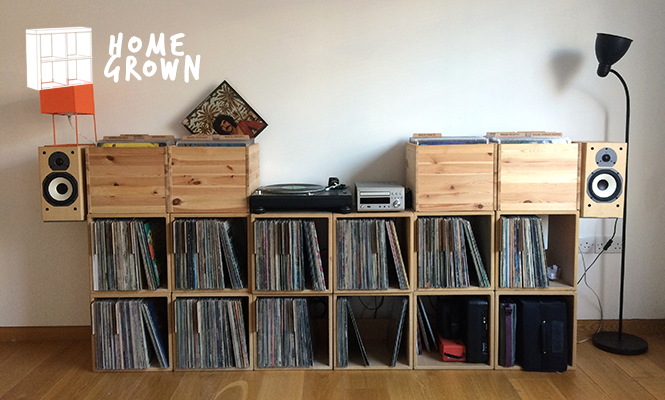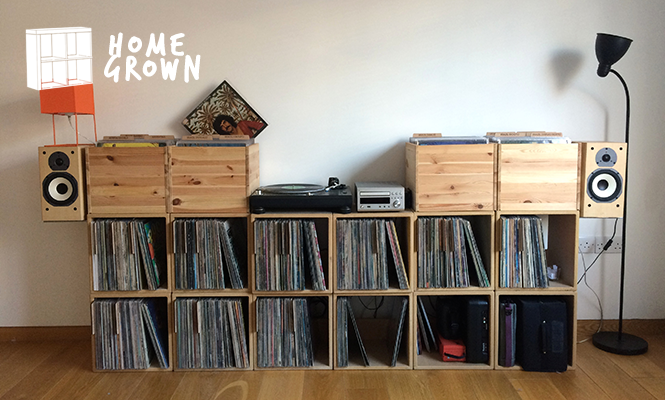 Because every record collection has a story.
Home Grown is our new series profiling you lot and your excellent record collections. Taking our cue from the brilliant submissions to the #VFRecordCollections thread on Instagram, we want to share a little of your hard-earned love for vinyl with the world.
Each week, we'll be profiling a different collector from around the world and finding out what makes them tick. Want in? Send us a pic of your collection and a few words about your collection to [email protected].
---
Name: Dan Radclyffe
Location: London, UK
Size of collection: 800
How long have you been collecting? 20 years.
What are you most proud of?
Apart from the records themselves not much… my deck?! I recently moved my collection out of my recording studio, where I have the luxury of a Bryston amp and Yamaha NS-10 speakers. That setup is a classic for near-field studio monitoring, but also sounds fantastic for mid-range-heavy '60s and '70s music. At home I'm making do with this Denon hi-fi.
What does your collection mean to you?
I was born in Brazil and Brazilian records make up most of my collection. I only get to visit once a year so the music keeps me from missing it too much. I've definitely spent the most money on those and my Argentinian records, so they're the most special I guess! The rest is just classic albums in all genres – all available at the push of a button on Spotify etc, so owning them is more a tribute to the musicians, producers and engineers than anything else. I'm not the first to say this, but you can't read liner notes on an mp3…
Photos: Instagram