Published on
October 29, 2016
Category
Features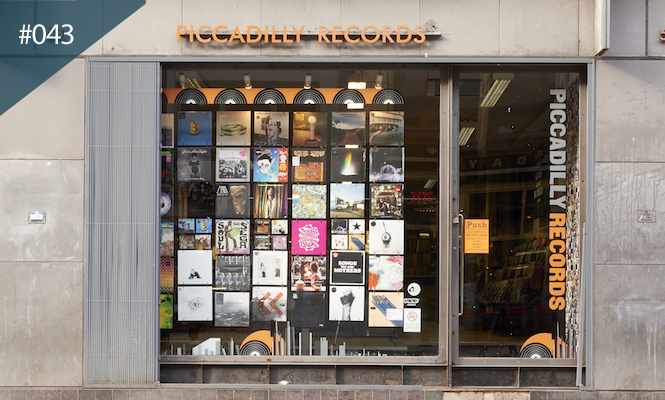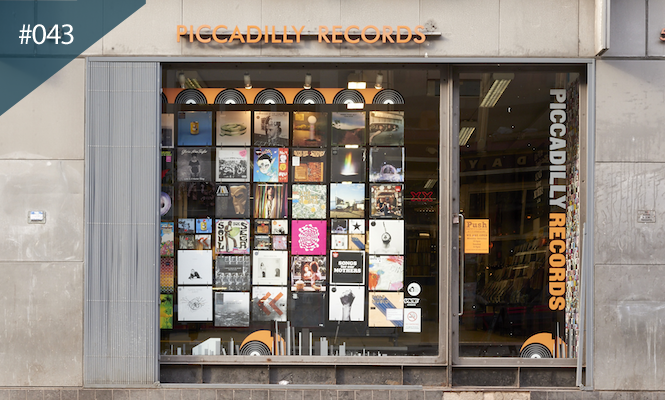 Next stop, Manchester.
Every week, we pick out one must-visit spot from a different city around the world with photos and a little bit of history. Think of it as a kind of 1000 places to see before you die but for record shops.
Having been around the world, from Cape Town to Tokyo, our next date is a little closer to home, with one of the UK's most important, long-standing record shops, Piccadilly Records.
Despite having almost 40 years behind it, Piccadilly Records remains Manchester's go-to for DJs, collectors and the odd musical superstar alike.
---
Piccadilly Records
Location: 53 Oldham St, Manchester M1 1JR
Contact: https://www.piccadillyrecords.com/counter/
Go for: New music and the freshest reissues
What's the story: Founded in the same year as Factory Records, Piccadilly established itself amid one of the most fiercely creative periods in the UK's, let alone Manchester's, musical history.
An outlet for the burgeoning post-punk scene led by Joy Division, A Certain Ratio and OMD, the shop prospered throughout the '80s before current co-owners Philippa Jarman, Darryl Mottershead, and Laura Kennedy took over and brought the shop to its current location in the buzzing Northern Quarter.
Still a bastion of alternative music from across the indie and dance music spectrum, Piccadilly stocks a vast range of new music and reissues, selected and pressed into your hands by the friendly, knowledgable staff. What's more you'll find a little sprinkling of that in our very own weekly new release lists.
Counting Tim Burgess, Jonny Marr and a host of other high-profile figures as its customers, Piccadilly has been described as "the gatekeeper of all musical genres beyond mainstream culture" and a "sonic psychiatric ward for the aurally obsessed." Call the men in white coats, we're sold.