Published on
November 4, 2016
Category
Features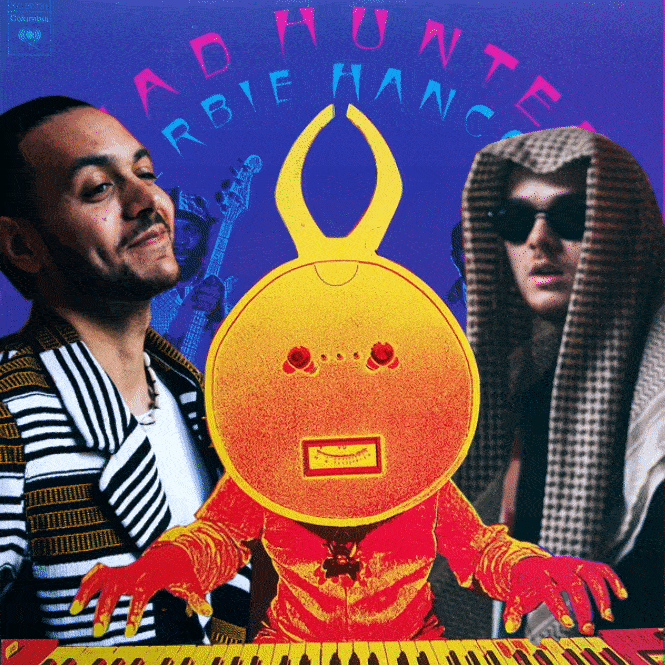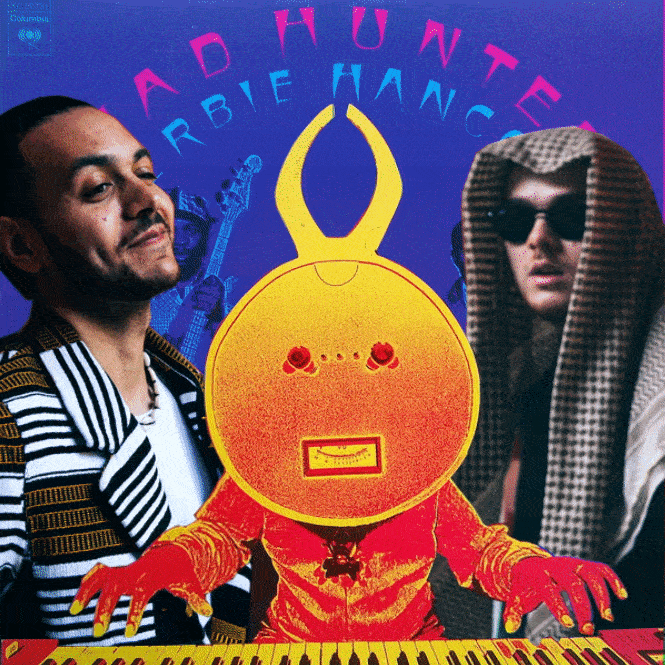 Yussef Kamaal (Yussef Dayes and Henry Wu) trace their DIY, boundless approach to playing jazz to the pirate radio broadcasts and sub-zero hums of London town. To mark their debut album Black Focus, which hits shelves today (4th November) via Brownswood, the pair review Herbie Hancock's Headhunters, a record that obliterated the jazz rulebook.
Henry Wu: From a keys perspective, Headhunters is the record where Herbie has very much settled into his signature sound, a transition coming from records like Maiden Voyage. This was just before Thrust came out as well, so in the historical context, it's a very important record. Here, he's the epitome of how to play funk and jazz and mix the two together without it being too complex for the layman or whatever. Anyone can listen to it and feel the funk even though it's got elements on advanced music in it. The main tunes – 'Watermelon Man' and 'Chameleon' – might only have two or three chords. It's not trying to be too complicated.
When I was learning to play keys I was just basically listening to these examples of how to solo, how to compliment Rhodes and overdub synths and stuff. The album only has four tracks, that's just a deep thing you don't really have nowadays. We wanted to put four tracks on our album but a lot of people didn't really think they were getting their money's worth, so….
Yussef Dayes: I think what was deep about it was the arrangements of the tracks. In 'Chameleon' there are four different sections, they just manage to take it to another level in each one which is not an easy thing to do man. For me, that was a childhood record, my dad would be playing that in the house. It has the element of dance in it, sitting on the groove, locking into the groove which is my kind of music. Harvey Mason on the drums, being a pocketman, it's vibin'.
Henry: What's nice is that Yussef is seeing it a drums perspective and I'm looking at it from the keys. Not to say that we're not appreciating the other side. Harvey Mason, those drum breaks… when we go to the studio and record drum sounds we used that as one of references for the drums, definitely because it's just recorded so crispy. The drums sound so punchy. Each tom hit is so dead, I can't even describe in words. It's one of those ones where when you try to write about the sonics of it, there's not really any point.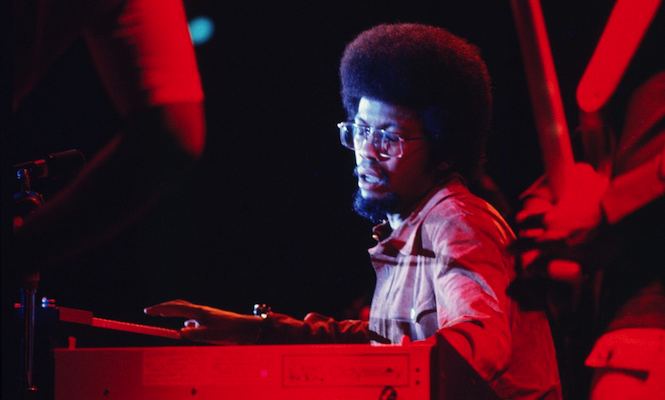 Yussef: It just stands out. The way he did it is signature man, you can't mistake it for anything else. What for me is the important part of being a musician is keeping original. Whether it's Herbie, Harvey Mason the horns, the percussion, they've very much got their own ting. When we come to record our sound that's what we look for, getting our own take on things.
Henry: A lot of critics were saying that the record was too simple. How can Herbie go from doing the jazz ting, the Mwandishi ting as well, to doing this funk thing. A lot of people said he was selling out at the time; 'Look at this, he's only playing on two chords.' It was more commercial and it went on to be one of the biggest selling jazz-funk records of all time. That record was a changing point. Right now you're seeing people come out of one style of music and suddenly making make new types of music, as certain genres are fading out. I think these moments are really interesting, especially now we're at a time when jazz is coming back.
Yussef: I've started to clock that the simplest of music can hit the most people. Sometimes I find the whole jazz thing is, i don't know… complex for no reason. With Headhunters, they just cut it down, but it means, it's more listenable, it's something that you just want to listen to. I think Herbie clocked that. He stripped it back and focused on the dancing element or the grooving element. It encompasses a lot of things that not many other albums have done.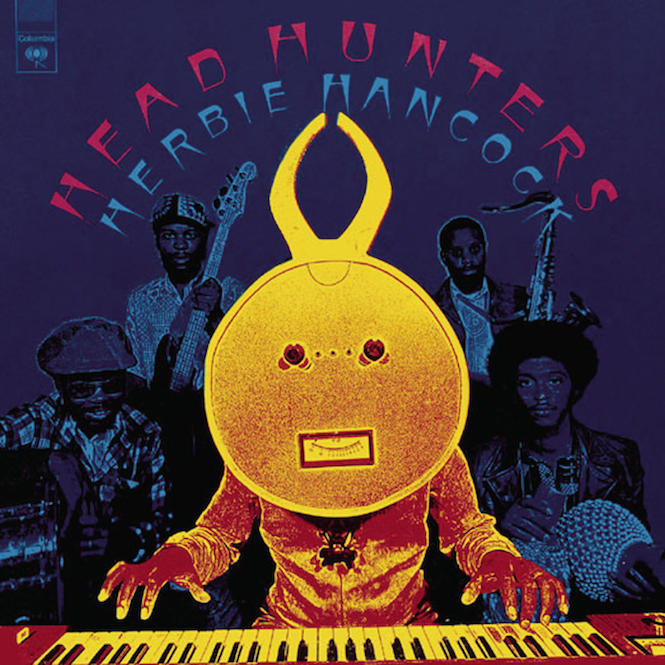 Henry: It is technically deep but it's also just funky and you can't learn that. No matter how many jazz schools you go to – you can go to Trinity, Guild Hall and Royal academy but they ain't gonna teach you how to funk in there mate.
I went down to this little jazz club in my area the other day, where there was this little trio playing. It was so complicated. All these time signatures but I was looking at the people in the audience… half of them were asleep, half of them were pretending to be into it, half of them were just there with a girl to impress them. I was like, 'these people look morbid, these people are on their way out, this is no place for me' and I just left. If this is what a jazz club is now then there ain't nothing here for me. So I'm sceptical even to use the word jazz. A lot of people saying jazz resurgence, British jazz… I don't know what jazz has become in Britain but the last i saw of it on Friday night in Camberwell, it weren't great.