Published on
November 3, 2016
Category
News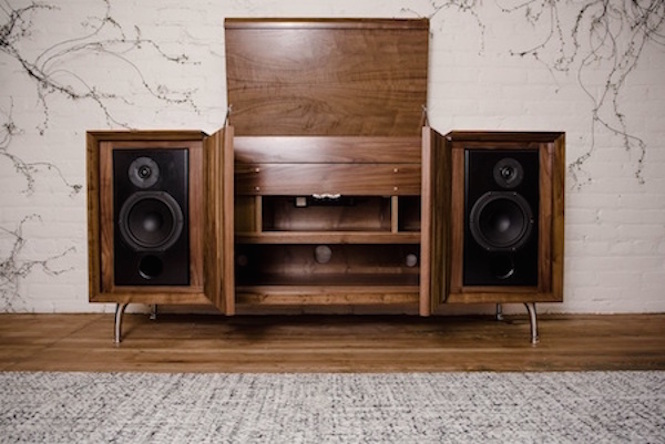 Rethink your living room.
Wrensilva (formerly Wren HiFi) has unveiled the Standard One, its latest stereo console. The product is marketed as a more affordable and streamlined version of the company's M1 Flagship model, which was released early last year.
Read next: 10 incredible record player consoles to reimagine your living space
Handcrafted in California, each console is loaded with a fully decoupled belt-driven turntable, a pair of Wrensilva C80M 8 inch 2-way speakers and 300 WPC of clean output power.
The console also boasts Bluetooth connectivity, Sonos streaming, an audio jack and built-in storage for records. Additional inputs enable you to link up anything from a tape deck to a digital cable box.
"Ensuring no sound compromises were made to make way for sleek design, the Standard One console is constructed using multiple isolation and decoupling techniques to make sure no internal speaker vibrations enter the turntable stylus, letting the exceptional quality of their audio components shine," explains the press notes.
The Standard One is priced at $6,900 and comes finished in either walnut or rift white oak. Customisation is possible available. For orders and additional inquiries, head here.