Published on
February 20, 2023
Category
Features
Russ Ryan takes us on a journey through the best record stores that Lisbon has to offer.
Lisbon is a musical hotbed like no other, steeped in sonic history yet bold and progressive in its own dance floor-centric sound, with a broad range of record pushers championing its many layers. 
Read more: VF Live with Russ Ryan
Since the 1970s, records have migrated back from Lusofonia–from Afrobeat to Bossa Nova, all laced with a tribal rhythm–founding Lisbon's soundscape. Recent popularity in these genres has breathed new life into these records, with a plethora of represses, cross-genre remixes and, of course, sample culture reinforcing its surge. Today, Lisbon's creative nature acts as a perfect platform for its sound to flourish, with one foot in the past and the other firmly in the future.   
Record shops in this beautiful city truly complement one another and enrich the scene, each holding individual specialisms, stocking and championing local releases whilst drilling down into what makes Lisbon musically so special. Below, we take a hot step between OGs, newcomers and community pillars, identifying brilliant individuals and championing the city as a whole.
---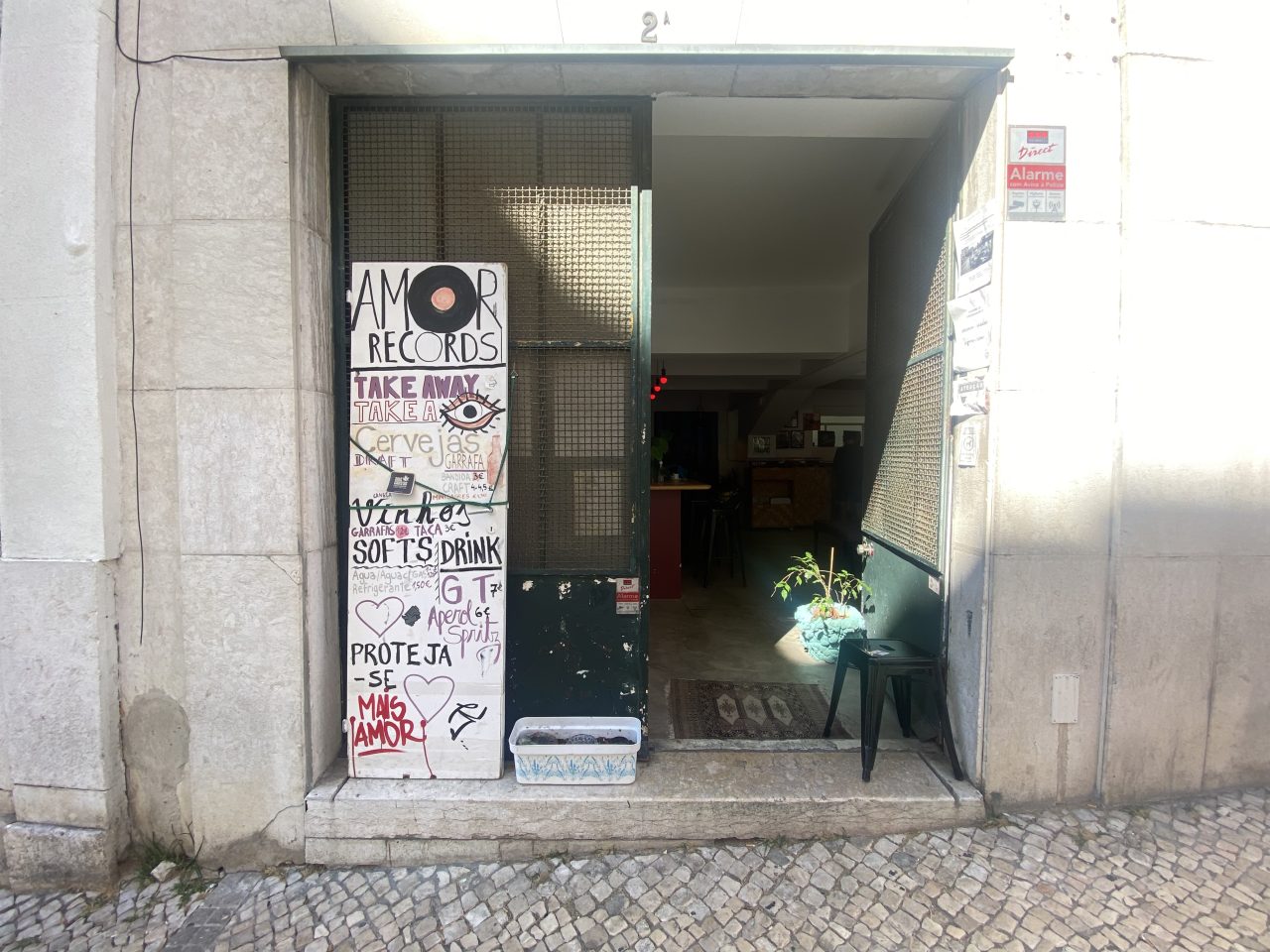 Amor Records
Address: R. Frei Francisco Foreiro 2A, 1150-166 Lisboa, Portugal
Having served up a killer cross-section of both Brazilian-focused records, along with dancefloor centered Soul and House music for the last four years, Amor Records has relocated to a beautiful new spot, laced with Bozak powered custom sound. Regularly playing home to weekly events, talks and listening parties and an accompanying bar to pitch up at, it's safe to say that Amor has you covered. If out of town, the online store is also well stocked with a weighty selection of what this wonderful spot is all about.
---
Carbono
Address: R. do Telhal 6B, 1150-323 Lisboa, Portugal
Lisbon OG, Carbono, has been serving up the good stuff since 1994, holding firm whilst the industry has evolved and is still standing to this day. A true corner of Portuguese record history. Stepping through its understated doorway, Carbono opens up to a treasure trove of records & CDs, new & old, spanning all genres to keep any type of diggers entertained. From Brazilian to psych and disco to ambient, there's a must-dig bargain basement to get dusty in. Carbono also packs a punch via its Discogs shop, with over 14k items listed. Get a feel for what they are about at the link above.
---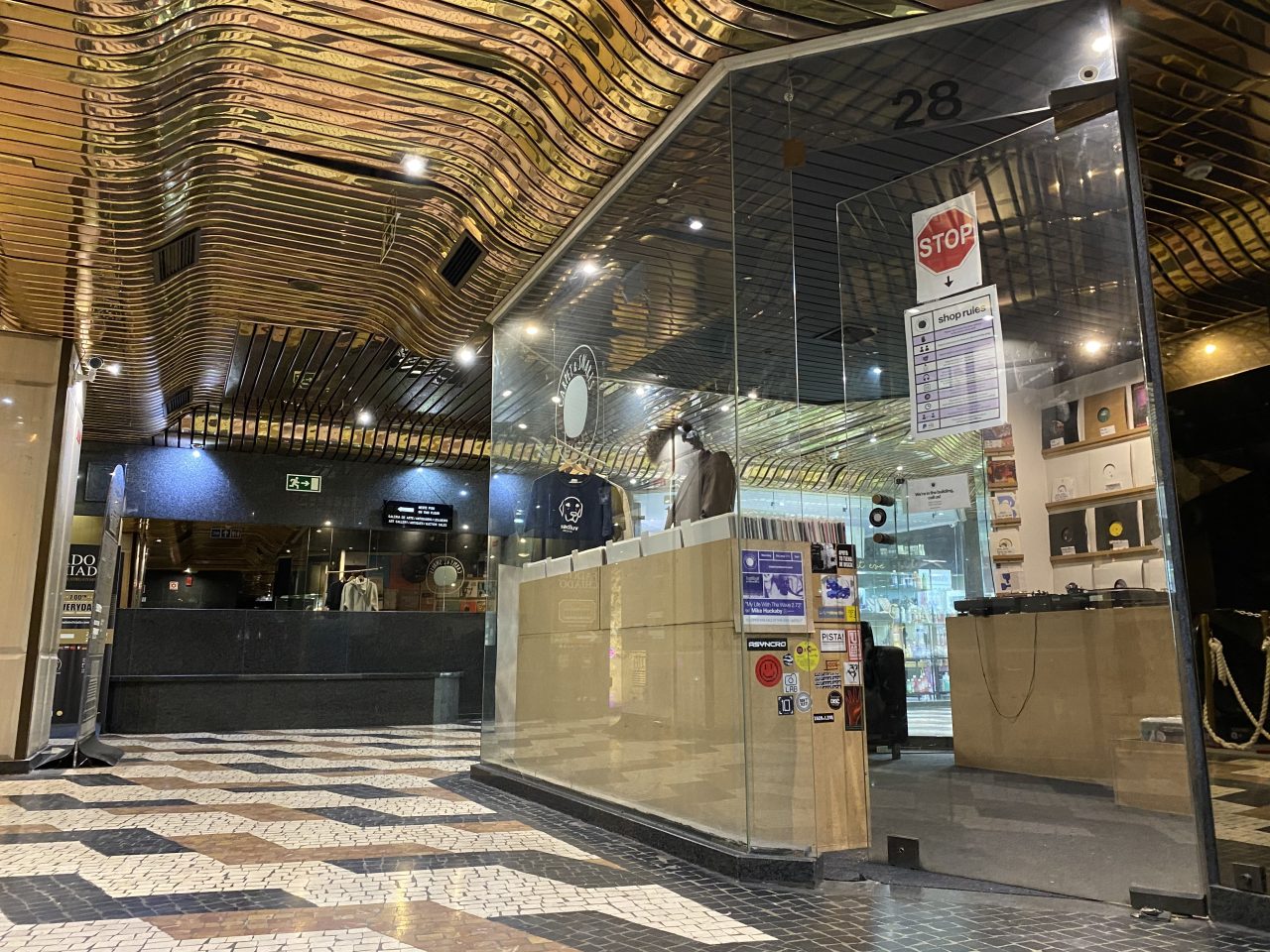 Carpet & Snares
Address: Rua da Misericórdia 14, 1200-273 Lisboa, Portugal
Since opening its doors in 2014, Carpet & Snares has established itself as one of Portugal's finest, with a serious international reputation solidified by its very own label. First and foremost, these house and techno specialists serve up a fantastic balance of dancefloor records whilst also finding the time to offer a wide range of educational classes, from publishing to mastering. This wonderful record emporium supports the bigger picture of music and it shows. A visit is wholeheartedly encouraged.
---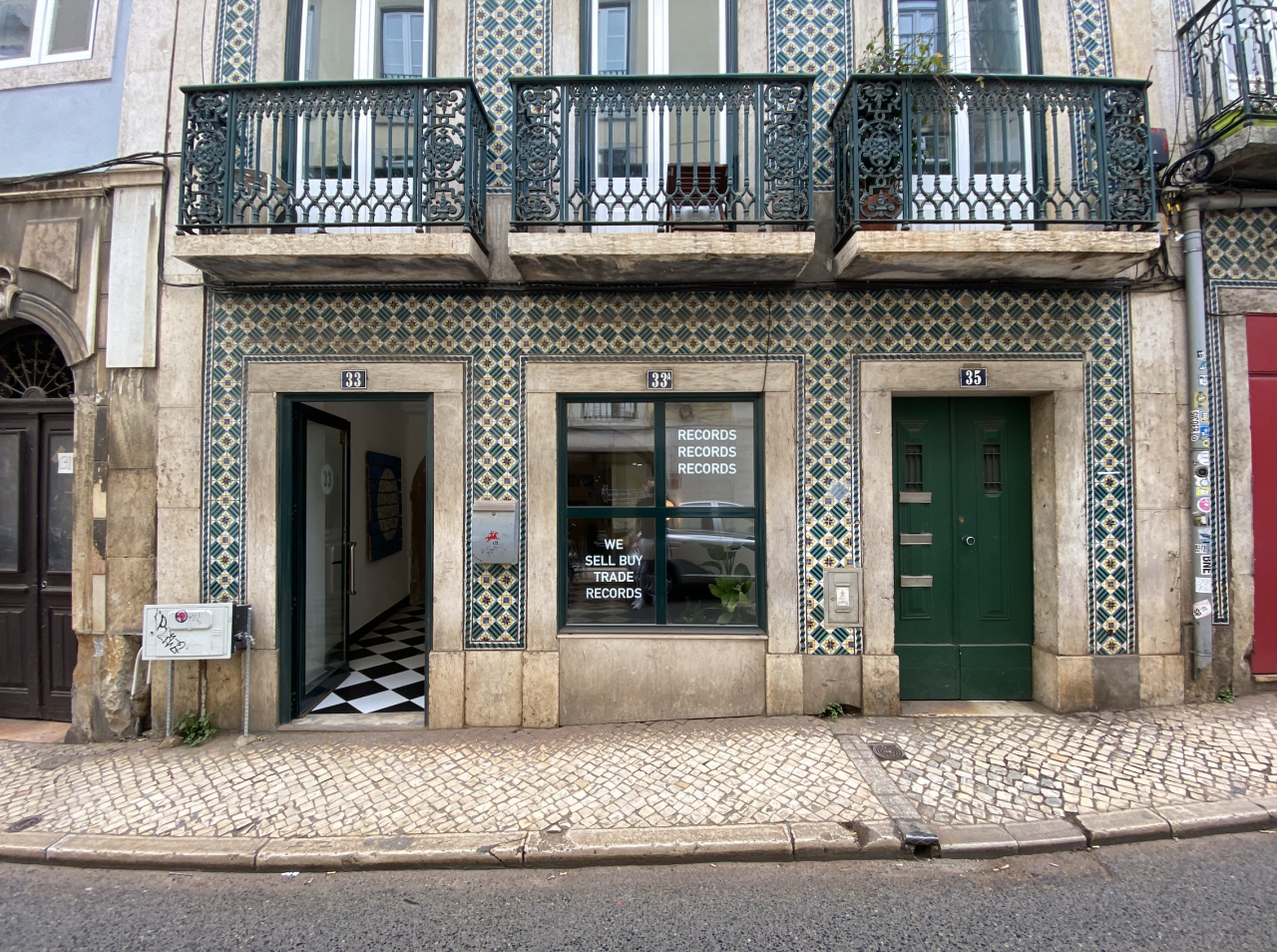 Clube 33
Address: R. Poiais de São Bento 33, 1200-346 Lisboa, Portugal
The latest addition to Lisbon's fantastic scene, Clube 33 delivers not only a fantastic selection of new and old records across the genres but also facilitates exhibitions and launches in its basement gallery. With big plans for this unassuming doorway, my advice is to pay a visit for yourself.
---
Collect Records
Address: R. Nova do Carvalho 60 62, 1200-371 Lisboa, Portugal
Collect Records packs in everything you could want, including label HQ, radio station, bar, burger spot and record store. In their crates, Collect boasts a killer balance of new and old house and techno, electro and hip hop–all of which is regularly restocked and switched up. Mariana and João run this spot seamlessly; it's Assemble Music's HQ by day whilst DJs host a radio stream by night and keep things moving in the bar.
---
Discolecção
Address: Calçada do Duque 53 A, 1200-156 Lisboa, Portugal
Second-hand wonderland Discolecção has been a staple of the Lisbon scene for many moons, catering for a wide range of genres, from rock to jazz and Portuguese music to classical, from the '60s to the '00s. This time warp store represents an important portion of this city's fabric and, without an online presence, a visit to Discolecção is most certainly encouraged.
---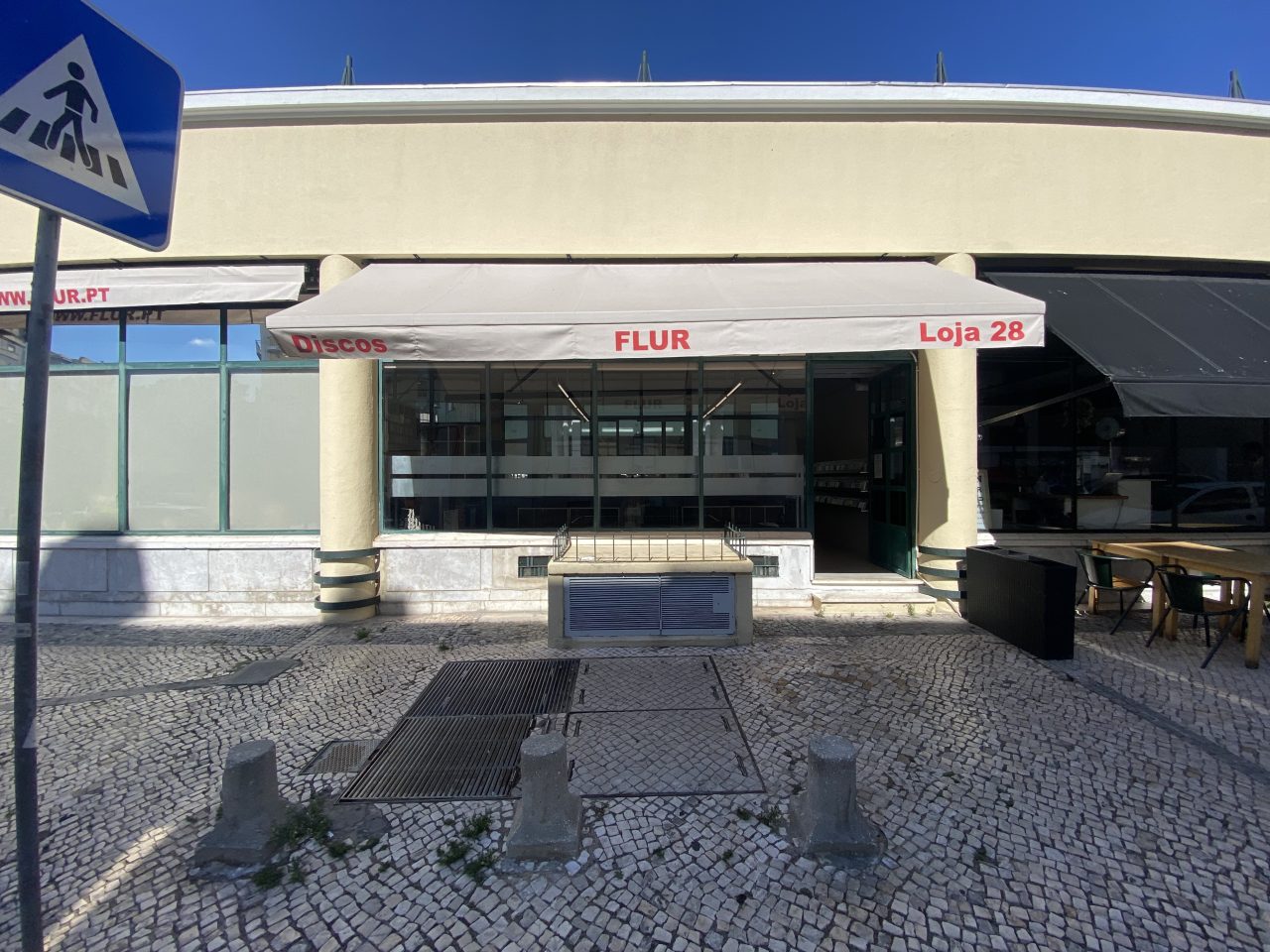 Flur Records
Address: Mercado de Arroios – Loja 28/29, R. Ângela Pinto, 1900-067 Lisboa, Portugal
Widely regarded as one of Lisbon's finest, since opening its doors in 2001, Flur has grown from strength to strength. Internationally championed for expertly balancing ambient with electronic and indie with house, a rich Portuguese selection compliments everything. Flur Records is still run to this day by its founders and it shows. Attention to detail is at a maximum and stock is neatly balanced between new releases, classic represses and second-hand stock.
---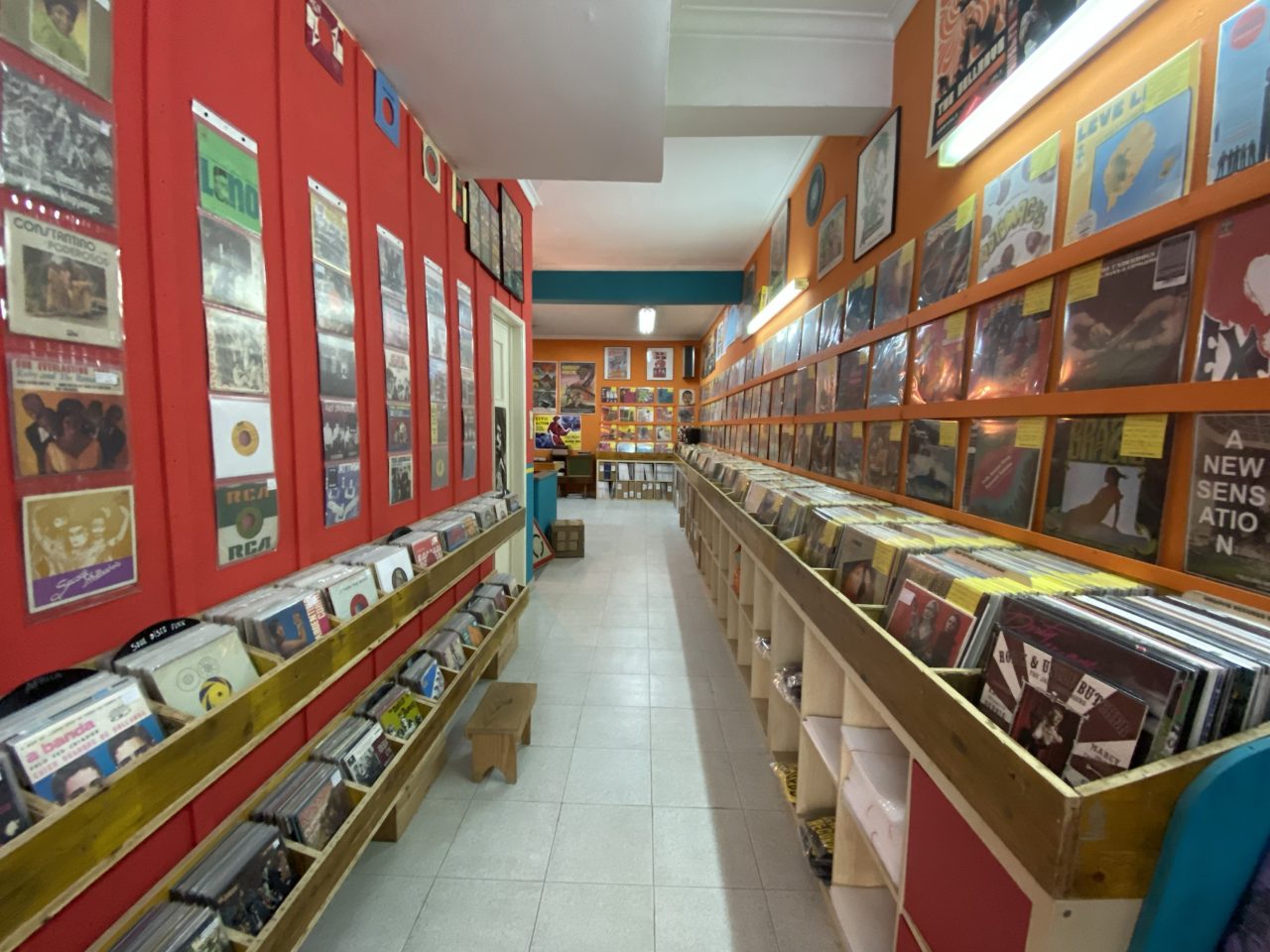 Groovie Records
Address: R. Angelina Vidal 80A, 1170-017 Lisboa, Portugal
A true jewel in Lisbon's crown, Groovie Records has been releasing wax under its label for 16 years and selling wax through its store for over a decade–a true OG store. Head honcho Edgar stocks a great selection of Brazilian, African, psych, jazz, soul and beyond, both new and old. Groovie plays host to in-store DJ sets with a musical alignment to what Edgar and Groovie are all about. Be sure to check out the online crates and label to get a feel for what Groovie has to offer.
---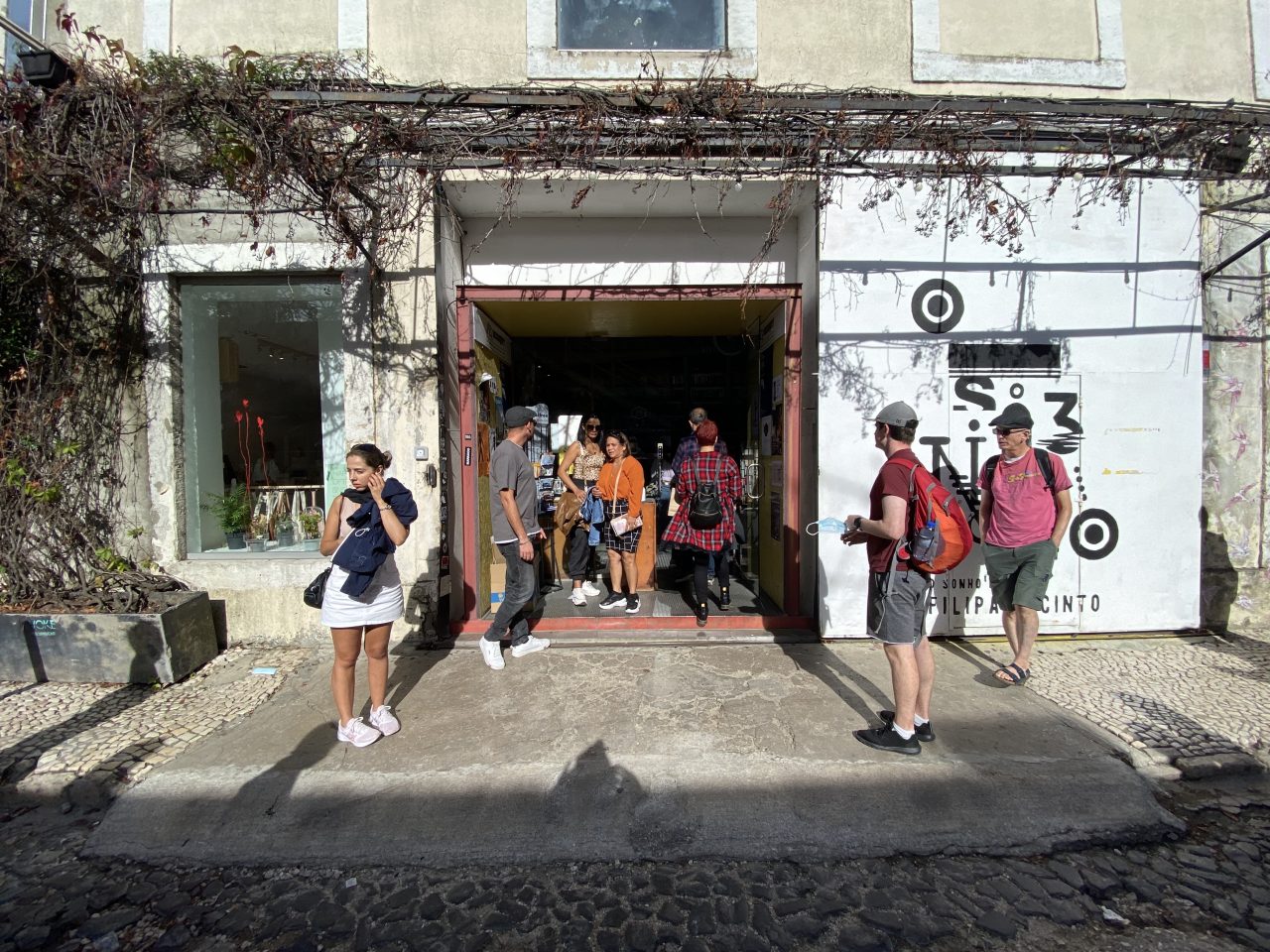 Jazz Messengers
Address: Rua Rodrigues Faria 103, Edificio G 0 3, 1300-501 Lisboa, Portugal
One of Lisbon's most recent additions is the Spanish stalwart Jazz Messengers, touching down at LX Factory a little over a year ago. Stocking a concentrated array of their flagship label offerings, the Portuguese counterpart amply represents everything the brand is about, from European soundscapes to South American and African influences. Surrounded by independent stores, bars and market vendors alike, an afternoon visit is essential.
---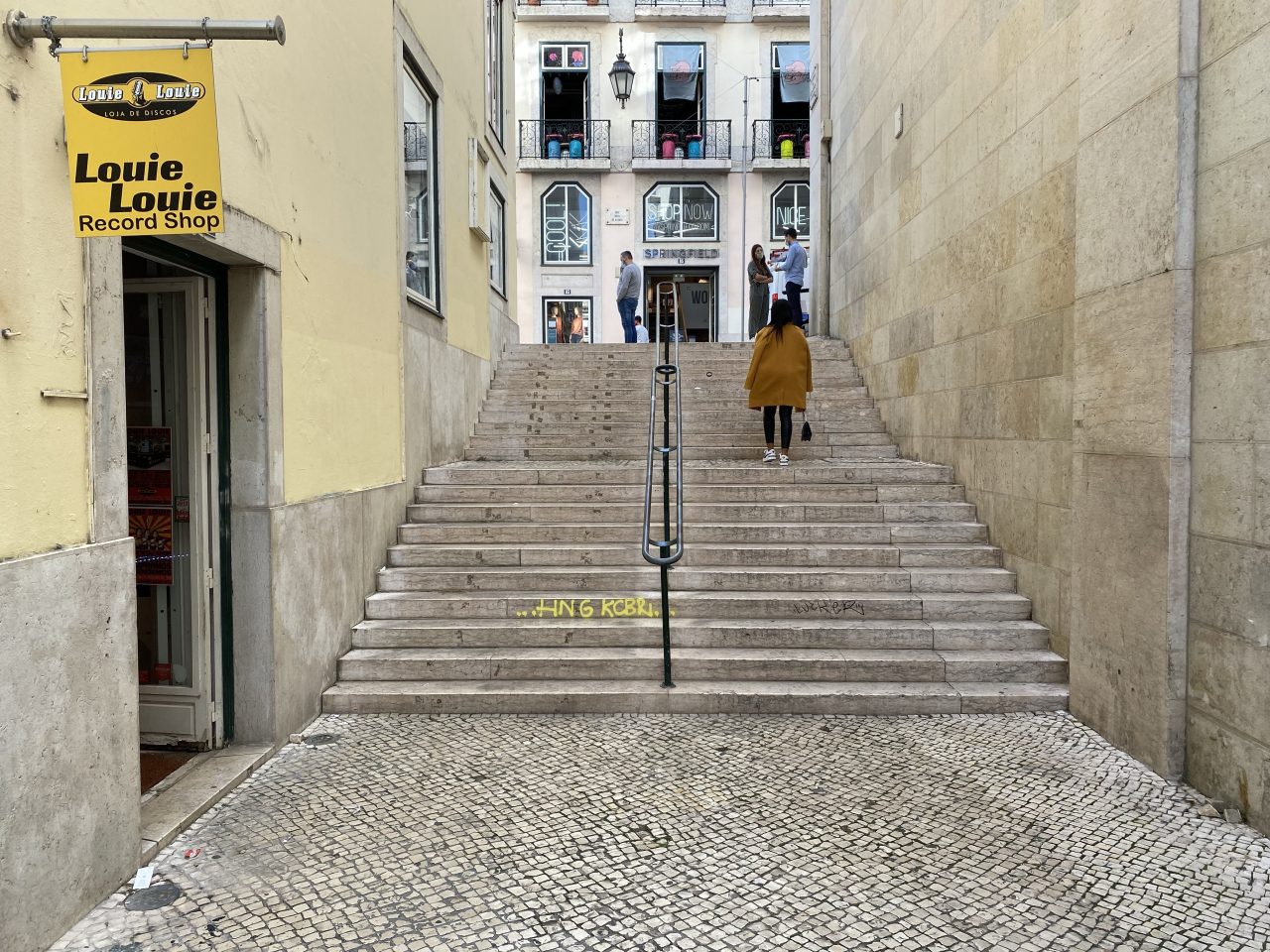 Louie Louie
Address: Escadinhas do Santo Espírito da Pedreira 3, 1100-225 Lisboa, Portugal
Since opening its doors in 2007, the team behind Louie Louie has continued to push a real mix of genres from its Bairro Alto HQ, from alternative androck to jazz and hip hop whilst representing a diverse selection of records from Lusophone countries. Situated in the heart of the city, Louie Louie is a perfect sanctuary away from the hustle and bustle; hours can be lost here; be sure to get dusty in the ground floor bargain crates.
---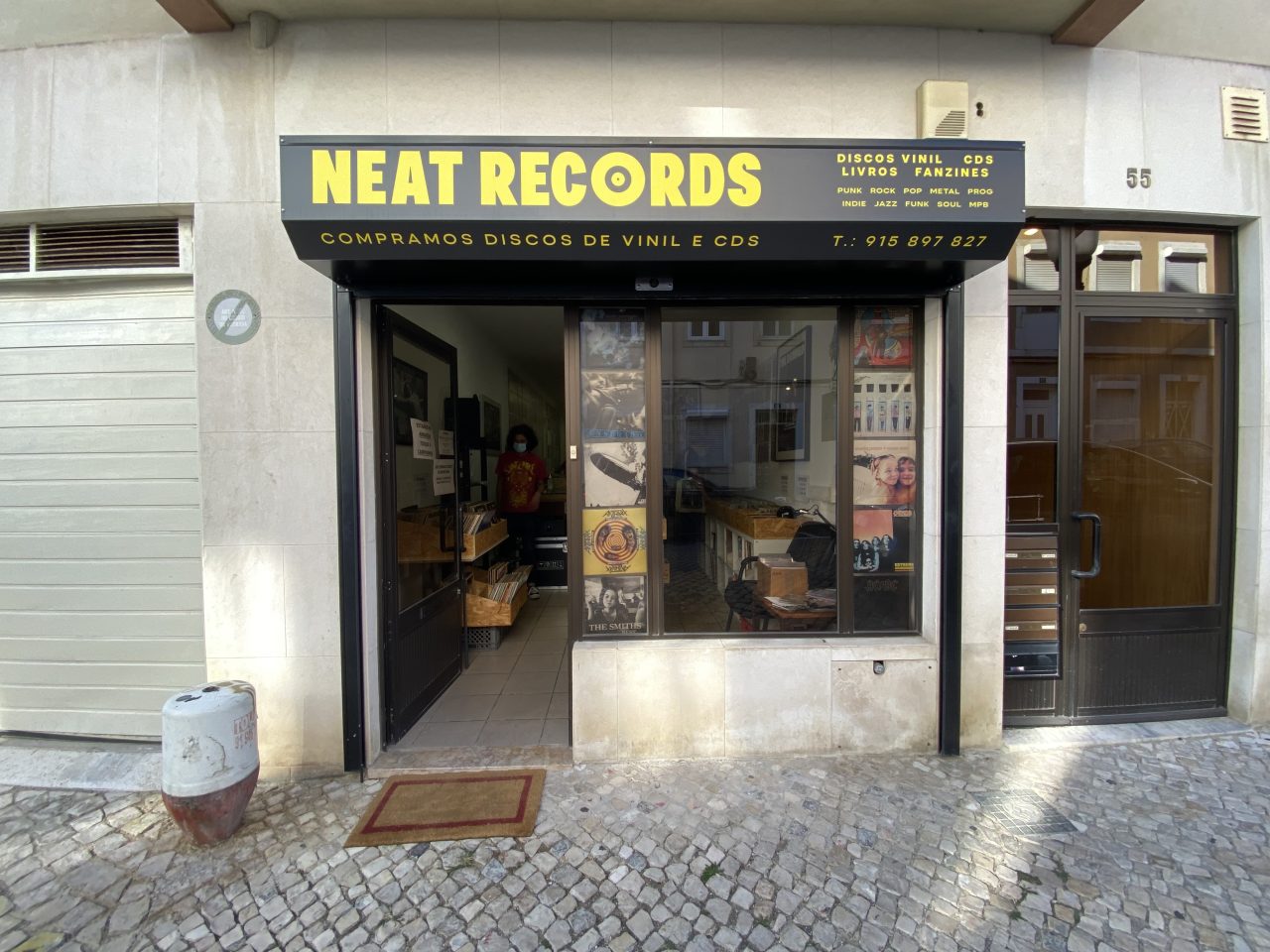 Neat Records
Address: R. Rebelo da Silva 55B, 1000-254 Lisboa, Portuga
Having opened its doors around a year ago and rather unique to the city, Neat Records delivers rock specialism (in all its forms) to the Santa Cruz neighbourhood. Neat packs a fine selection of CDs alongside its vinyl too, with the large majority of their stock listed for sale online above. Dive in.
---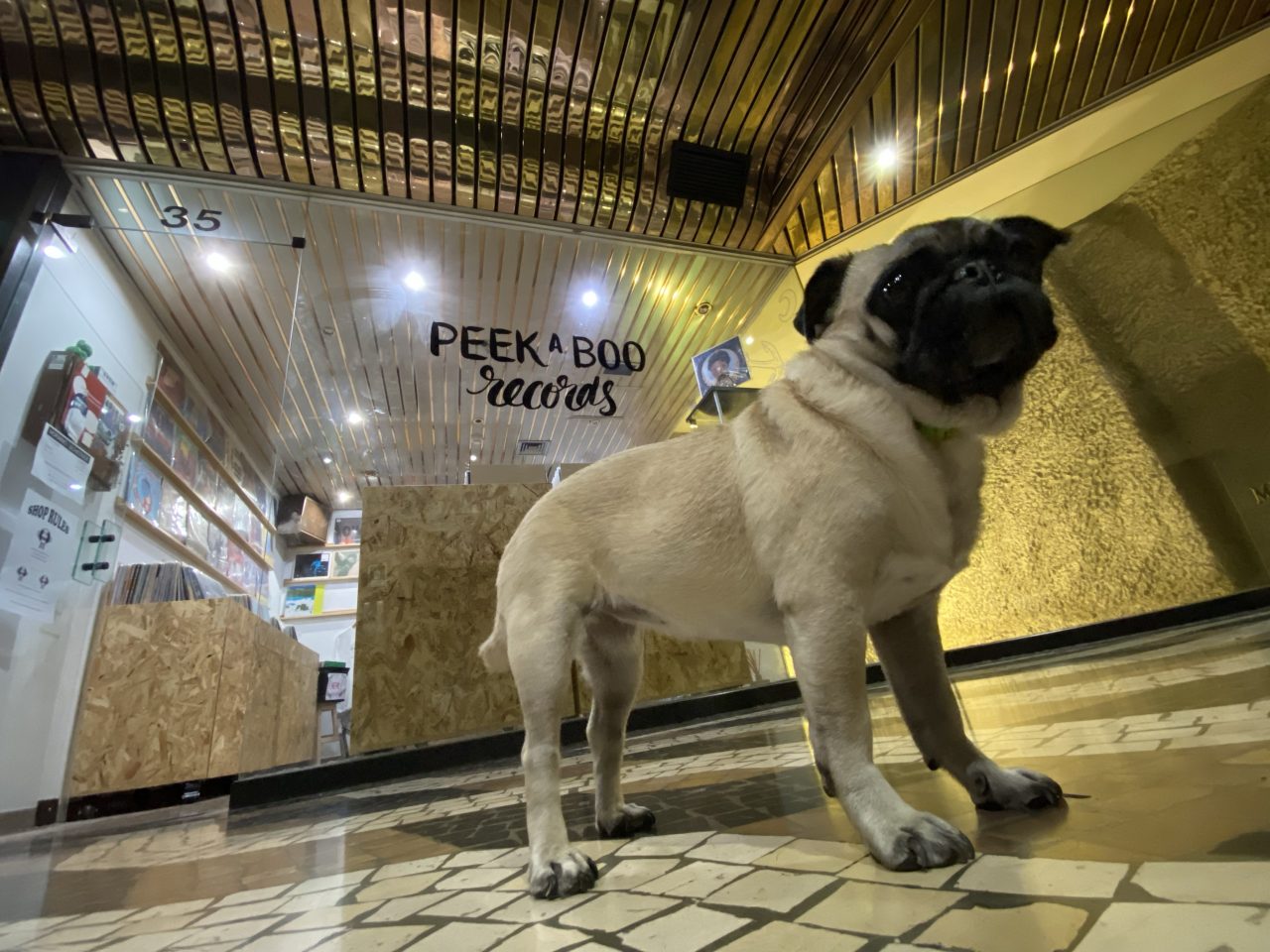 Peekaboo Records
Address: Rua da Misericordia 14, 1st floor, shop 35 – Lisboa (espaço Chiado) Lisboa
Three years deep as a store but long in the tooth as an originator, Peekaboo holds firm as a digger's favorite in Lisbon. Serving up a cross section of electronic, psychedelic. Afro and Balearic, Peekaboo looks backwards as much as it looks forwards, delivering a rich sonic balance. Manned by the most warm and welcoming Rodrigo aka Trol2000 and backed by Bica (pictured), this comfortable space is built for recommendations and discoveries with a huge chunk of stock online to get acquainted with.
---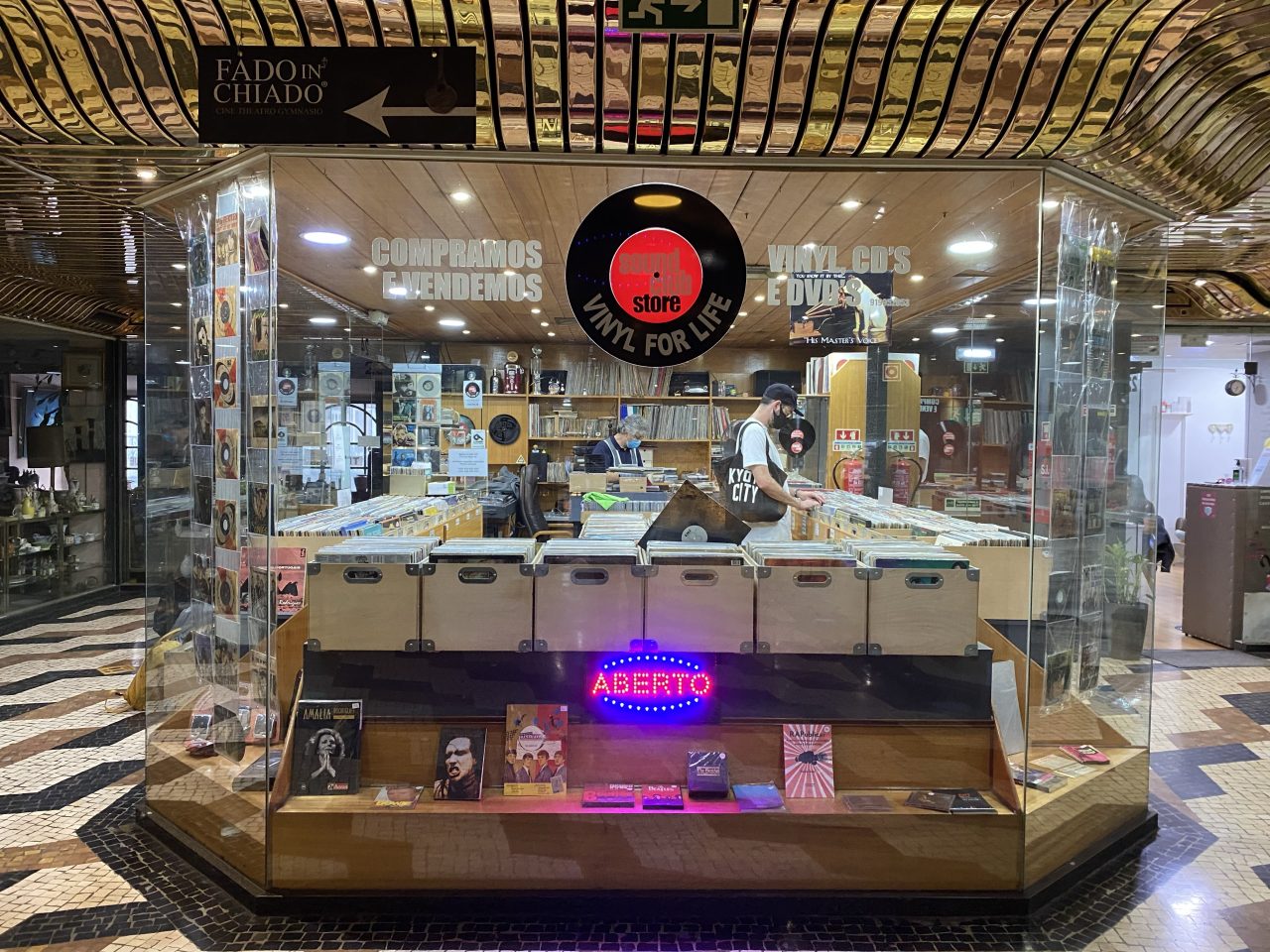 Sound Club
Address: Rua da Misericórdia 14 piso SS loja 24, 1200-273 Lisboa, Portugal
Situated alongside some other fantastic stores in Espaço Chiado, Sound Club brings its own twist to the racks, specialising in 100% second hand wax and a real diverse mix of genres. Classical, jazz, local and world are all available at a variety of prices to keep you on your toes. Sound Club has something for everyone. It's in store sales only in this beautiful glass fronted store so do drop in to see Alexandre and co.
---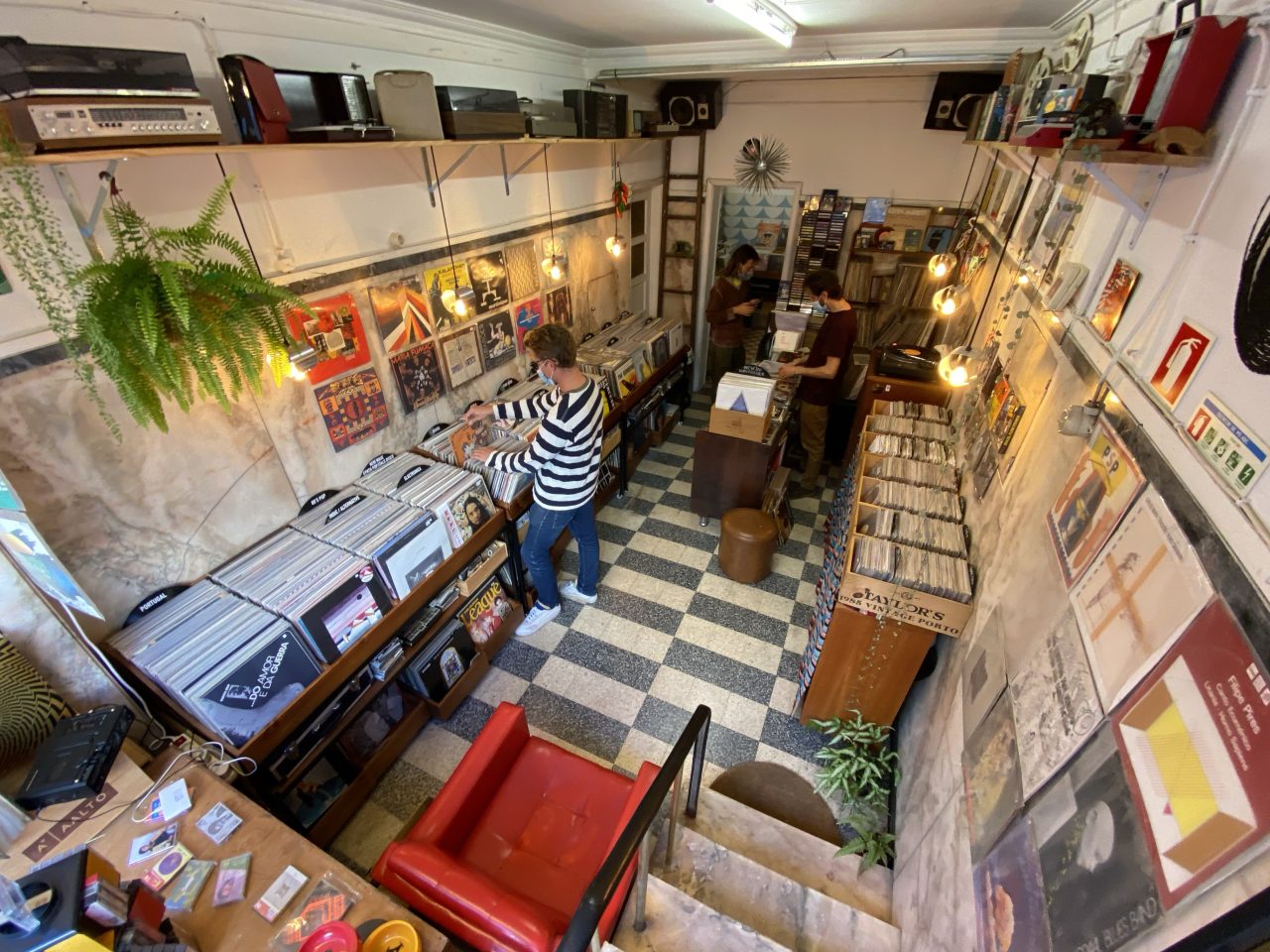 Tabatô Records
Address: Rua de Arroios 11B, 1150-016 Lisboa, Portugal
Specialising in tropical, Portuguese, music from former Portuguese colonies, rarities and more commonly found wax, Tabatô is an essential stop on your digging trip. Head honcho Bastian aka Orka has been dealing records for six years, with this latest store a couple of years old, and can be found at record fairs and DJing regularly across town. Set aside some time for this spot, with a convenient guest chair available for your significant other.
---
It's of course important to tip the hat to others who are enriching Lisbon's record community and scene. If you are visiting for the first time, be sure to add some, if not all, of these to your to-dos. 
Boa Vista Social Club is the most recent addition to Lisbon's scene, championing hi-fidelity sound, casual dining and a delightful wine menu, it's worth a visit for their sound system alone. La Di Da Di is part natural wine specialist and part record store, situated in Vila Candida; takeaways of both specialties are essential. Vago landed in Lisbon recently, coupling Klipschorn sound with solid DJs who kick on till the early hours. Aside from great places to hang out, be sure to check the flea markets; Feira Da Ladra in particular plays host to a fantastic market twice a week, with early arrivals advised. 
Boas descobertas!
Words and photos by Russ Ryan.