Published on
February 20, 2023
Category
News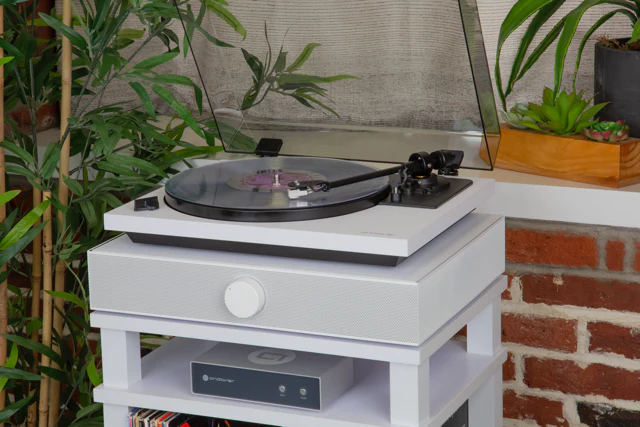 The SpinDeck 2 promises "better sound quality than you would expect at its modest price".
Andover has shared a new turntable called the SpinDeck 2.
The SpinDeck 2 is a follow-up to Andover's SpinDeck, which was released back in 2021.
Available in black or white, the SpinDeck 2 features electronic speed control and end-of-the-record automatic shut-off and arm return. It has a built-in RIAA Phono preamp, a standard 1/2″ cartridge mounting system and comes with a pre-installed light-tracking Audio Technica magnetic cartridge.
Check out the SpinDeck 2 below.
The turntable retails at $299 (around £248) and is expected to ship in March. You can order it now.