Published on
June 17, 2014
Category
Features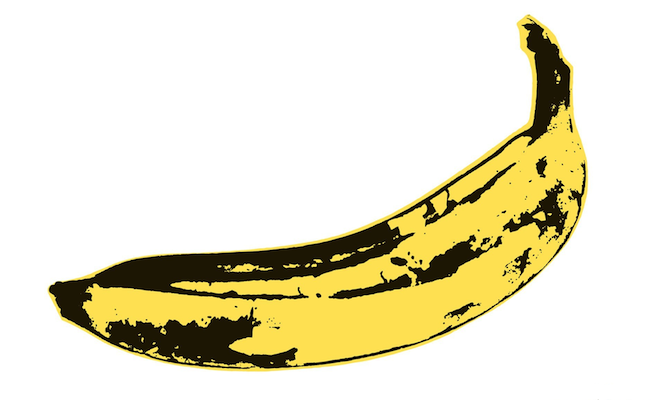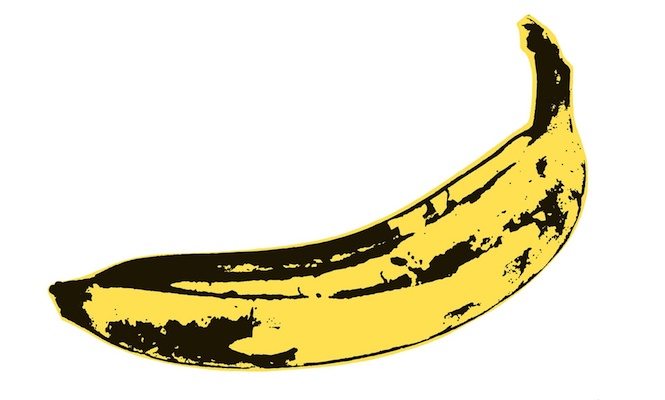 The most literal of the 'pop' artists, there's so much more to Andy Warhol's cover artwork than that massive yellow banana.
From a few doodled figures in the corner of a survey of Mexican music to iconic portraits of Diana Ross and Aretha Franklin, Andy Warhol's career as a cover artist goes way beyond the banana emblazoned like a squishy sceptre of defiance across The Velvet Underground & Nico's debut LP. In fact, before all that Warhol was a pen for hire, lending his ink to classical and jazz recordings from labels like RCA and Prestige, where he was often employed in the service of iconic graphic designer Reid Miles. Throughout, his record sleeves chart his development as a visual artist, experimenting with photography and iconoclastic imagery on the way to creating the celebrity portraiture that enshrined the Pop Art movement in modern history.
With an exhibition of almost 100 Warhol sleeve designs going on show for close to a year in Detroit next week, we took the opportunity to compile a selection of our favourites.
---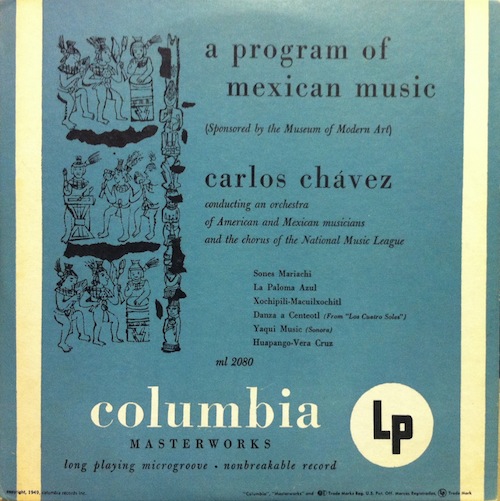 Carlos Chávez
A Program of Mexican Music
(1949)
Widely acknowledged as the first Andy Warhol record sleeve, produced when the artist was just 21 years old. The modest illustrations are all but an after-thought to the type-heavy sleeve and about a million miles from the strident style that would define his generation.
---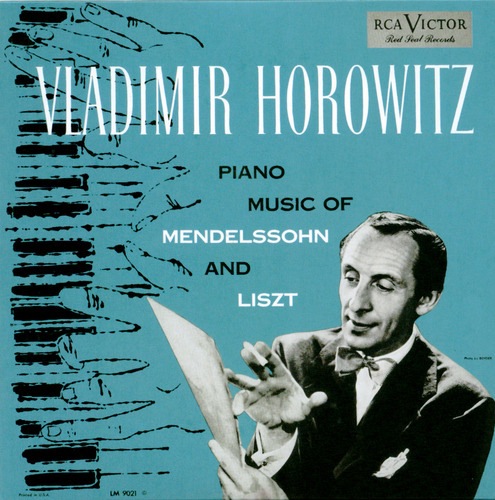 Vladimir Horowitz
Piano Music of Mendelssohn and Liszt
(c.1951)
An early ink sketch and precursor to the style he would apply to countless jazz sleeves for Prestige in the coming years.
---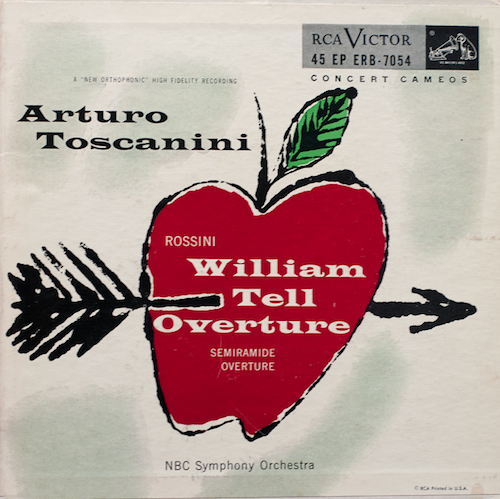 Gioachino Rossini
William Tell Overture; Semiramide Overture (NBC Symphony Orchestra/Arturo Toscanini)
(1953)
Warhol's second most iconic fruit. The apple design references the one shot from William Tell's head.
---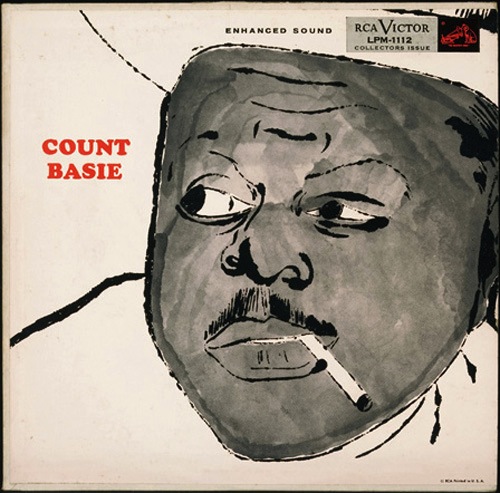 Count Basie
Count Basie
(1955)
Gorgeous ink-based portrait of the great band-leader Count Basie, thought to be among the first of Warhol's celebrity portraits. The photo on which the portrait is based appears on the back cover.
---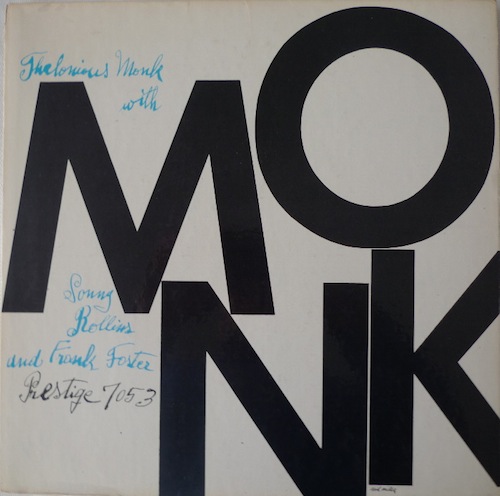 Thelonious Monk
Monk
(1956)
Employed as a freelance designer at jazz label Prestige before he was snapped up by Blue Note, Reid Miles favoured Warhol's drawings and the two worked together on several projects. The combination of freedom and structure in the typography would be exploited by Miles at Blue Note for years, but like anyone on a deadline, Warhol got his mum Julia Warhola to chip in with the calligraphy for this one.
---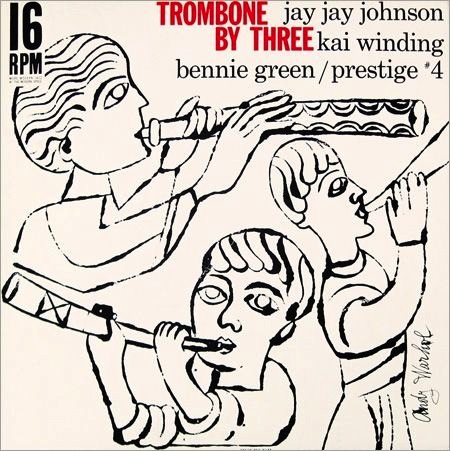 J J Johnson, Kai Winding, Benny Green
Trombone by Three
(1956)
An alternate cover to the 12-track 33rpm original, this was another Miles/Warhol collaboration, with the artist brought in to adorn the experimental 14-track 16rpm version.
---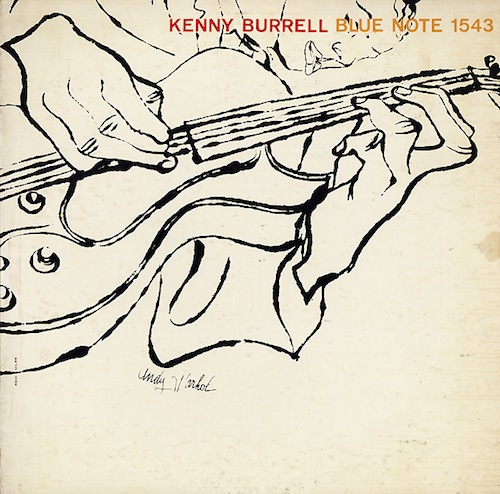 Kenny Burrell
Kenny Burrell, Vol. 2
(1957)
One of three Kenny Burrell LPs to feature Warhol illustrations, there's something superbly expressive about this one. As the layout will testify, this was another Reid Miles commission.
---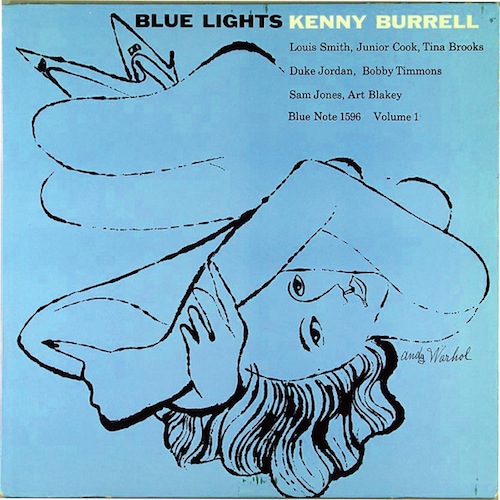 Kenny Burrell
Blue Lights, Volume 1
(1958)
One of two volumes from the New York session to feature Warhol's designs in differing colours and has since been used on various retrospectives.
---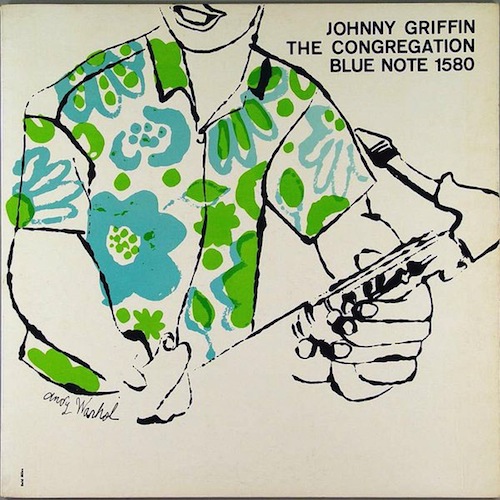 Johnny Griffin
The Congregation
(1958)
An early example of Warhol's more flamboyant print-making – that flowered shirt was only the beginning.
---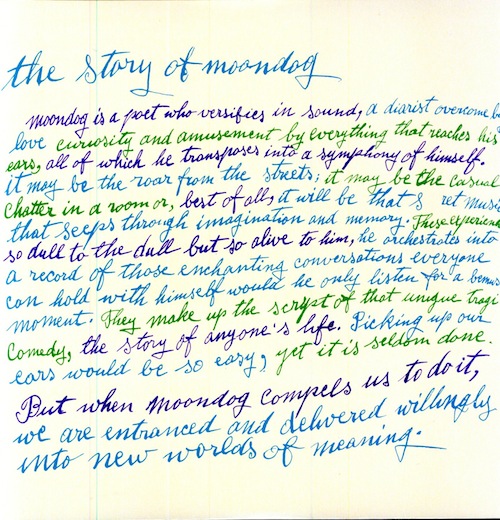 Moondog
The Story of Moondog
(1957)
Another featuring the calligraphy of Warhol's mother Julia, so more a Worhola original than a Warhol, but get's a place here nonetheless.
---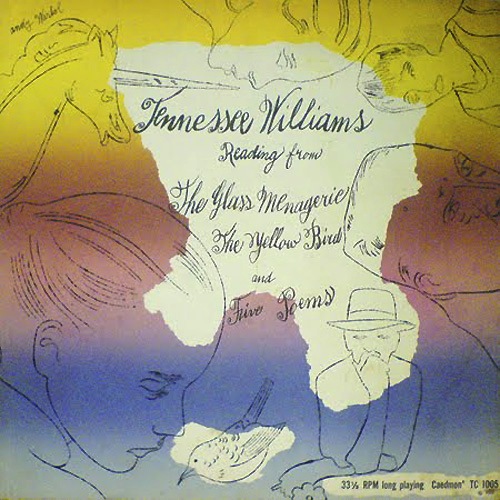 Tennessee Williams
Reading From the Glass Menagerie, The Yellow Book and Five Poems
(1960)
Warhol's illustration is accompanied by more calligraphy from his mother and again comes in several colour variants.
---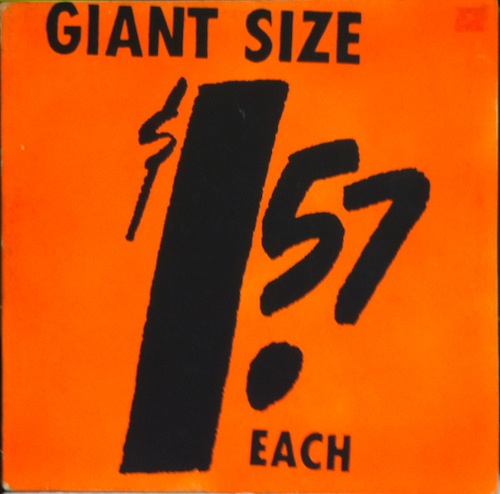 Andy Warhol
Giant Size $1.57 Each
(1963)
Album cover designed and silkscreened by Andy Warhol specifically for "The Popular Image" exhibition at the Washington Gallery of Modern Art in 1963. The originals are among the rarest Warhol records around, produced in an edition of 75 signed and numbered copies, containing interviews with the artists involved in the show.
---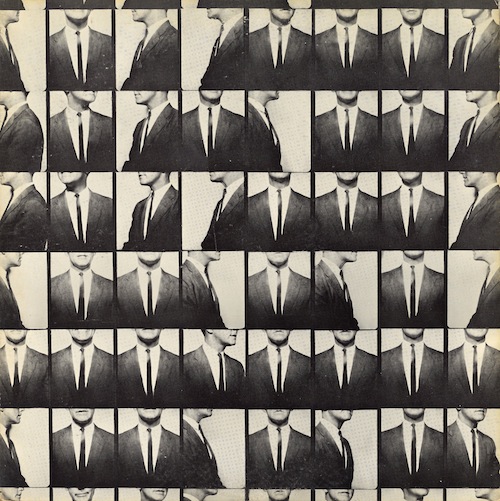 John Wallowitch
This Is John Wallowitch
(1964)
Who is John Wallowitch? I hear you ask. Pianist and brother of Warhol's photographer pal, Ed Wallowitch, this one begins to show Warhol's penchant for experimental photography.
---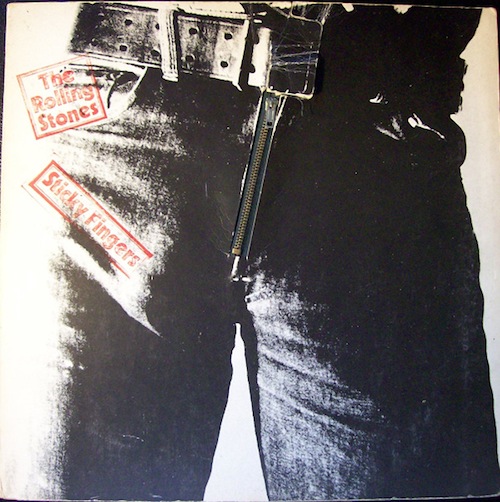 The Rolling Stones
Sticky Fingers
(1971)
Rock n Roll's most infamous zip.
---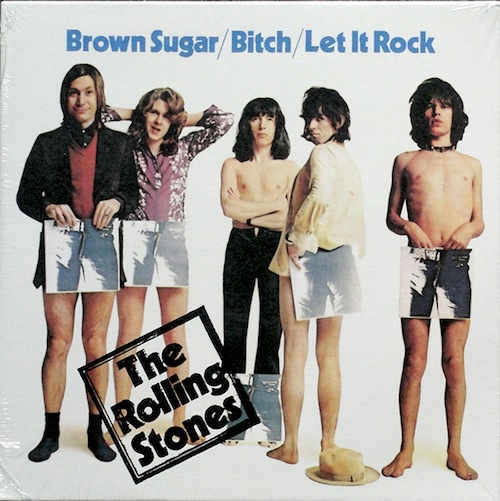 The Rolling Stones
Brown Sugar / Bitch / Let It Rock (Live)
(1971)
A variation on the 'sleeve face' concept, this singles EP from Sticky Fingers sometimes has Jagger standing on the left.
---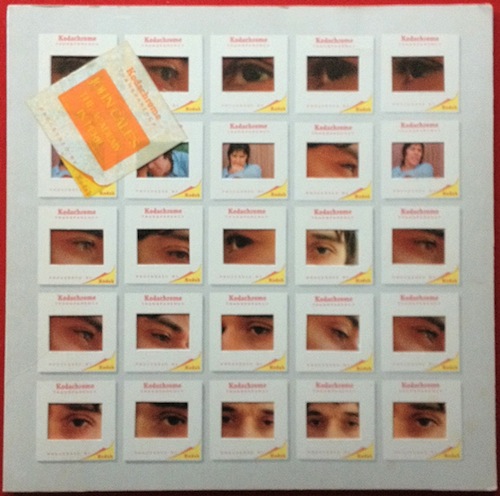 John Cale
The Academy in Peril
(1972)
A trade off among artists, this cover was payment for Cale sanctioning the use of 'Days of Steam' in Warhol's film Heat.
---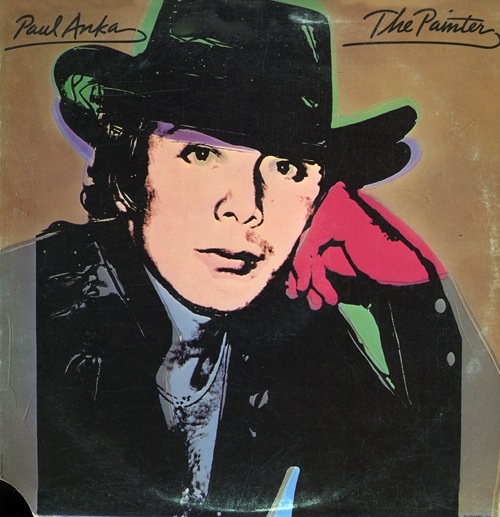 Paul Anka
The Painter
(1976)
Warhol's painting of Canadian singer and actor Paul Anka, and one of the first sleeves to exhibit the brightly coloured print style of his most famous portraits.
---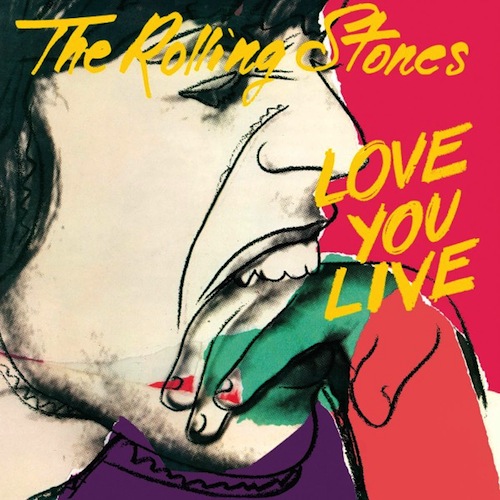 The Rolling Stones
Love You Live
(1977)
Double live album featuring performances from the previous three years, Warhol was apparently dismayed to see that Jagger had added pencil smears to his design.
---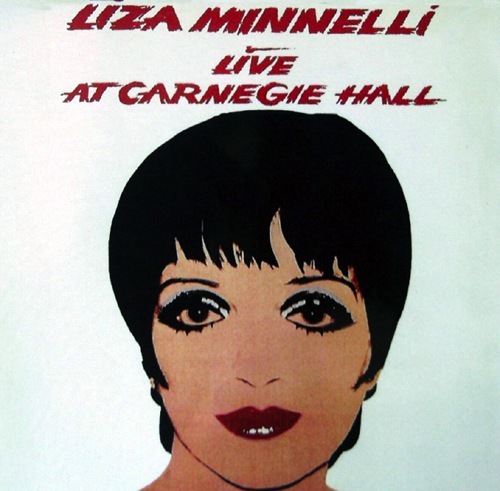 Liza Minnelli
At Carnegie Hall
(1981)
Liza's forth live album, recorded in 1979, featuring one of Warhol's less adventurous portraits.
---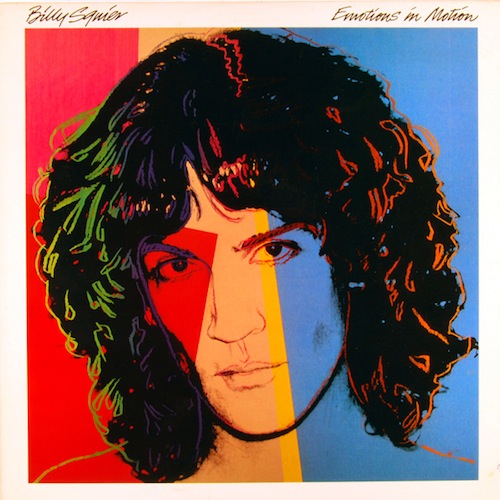 Billy Squier
Emotions in Motion
(1982)
With Freddie Mercury singing backing vocals on the opening track this was always going to be a flamboyant release. Warhol's in full flow on the cover, which was chopped up and used on the album's first 12″ single too.
---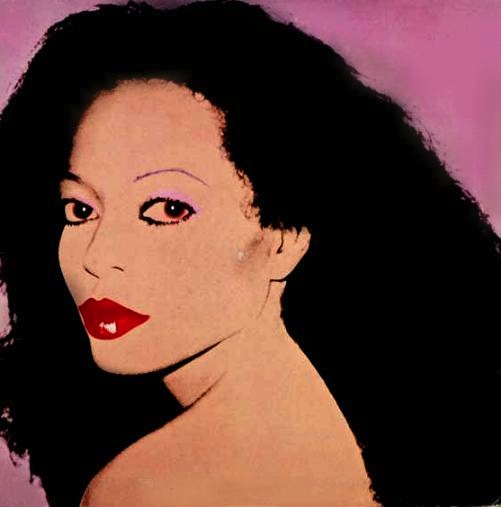 Diana Ross
Silk Electric
(1982)
Features the Michael Jackson produced single 'Muscles' and a classic Warhol portrait.
---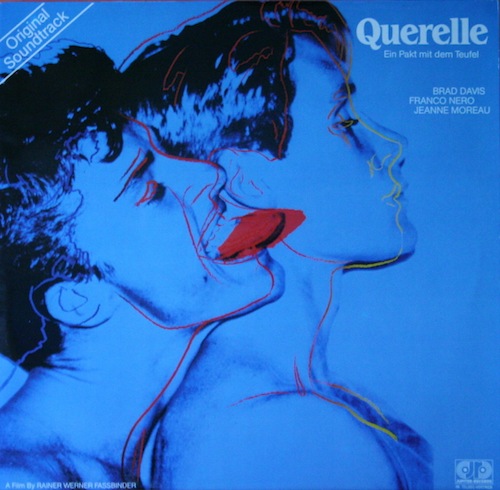 Peer Raben
Querelle – Ein Pakt Mit Dem Teufel
(1982)
The cover for the soundtrack to Reiner Werner Fassbinder's Querelle. The single 'Each Man Kills The Things He Loves', which also features a Warhol print, was nominated for a Razzie in 1984.
---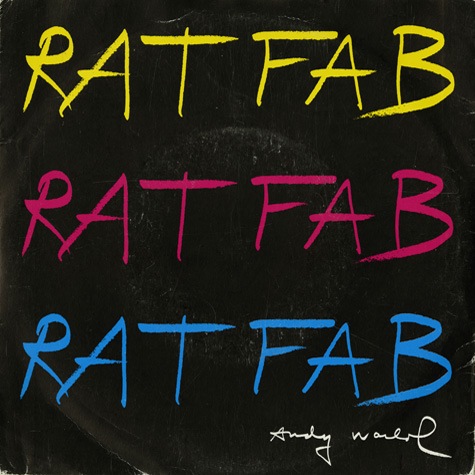 Roland & The Flying Albatross Band
Det brinner en eld
(1984)
Thought to be among the rarest Warhol covers, with no more than 300 7″s pressed on release in Sweden. Legend has it that, while on a visit to The Factory with his grandfather, a bolshy member of the band had to gall to ask Warhol to design the cover, which he promptly did on the spot.
---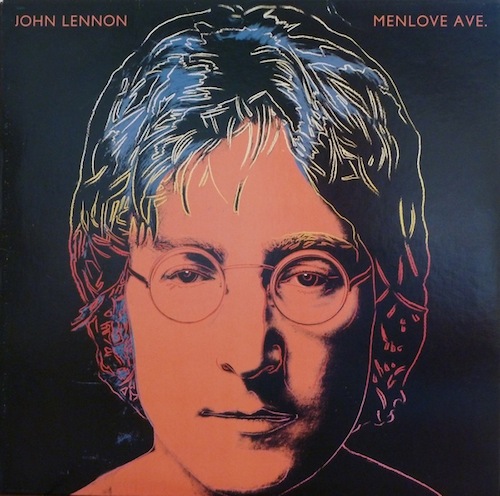 John Lennon
Menlove Ave
(1986)
The second post-humous John Lennon album, released under the supervision of Yoko Ono.
---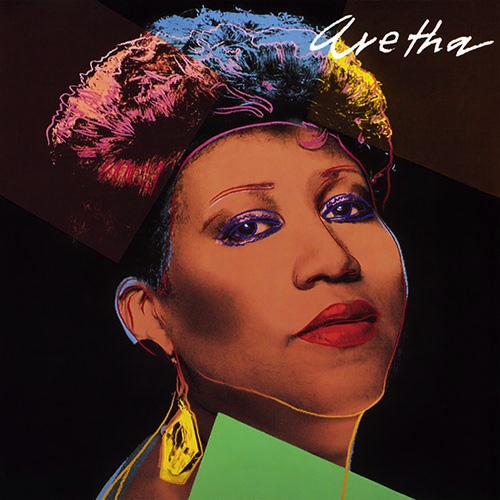 Aretha Franklin
Aretha
(1986)
Aretha's third LP of this name, and the home to her first #1 pop single since 'R.E.S.P.E.C.T', the cover features Warhol's final work before his death in 1987. (AMENDED: 22/07/14)
---
For more, this list at RateYourMusic is an invaluable resource, and you can also check out covers from the forthcoming exhibition on this blog here.