Published on
November 6, 2020
Category
Features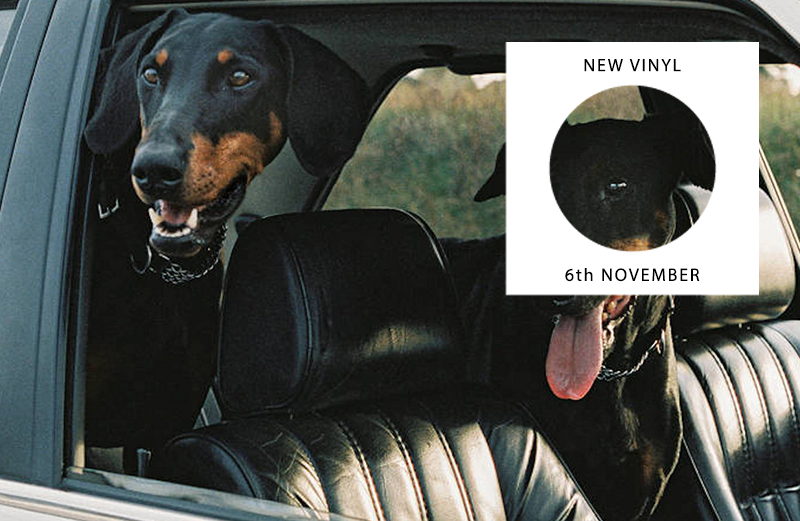 Techno euphoria, jazz serenity, hip-hop heat and more.
This week's rundown is by VF's Gabriela Helfet, alongside Jesse Bernard, Lucie Stepankova, James Hammond and Emily Hill.
---
Singles
---
Overmono
Everything U Need
(XL Recordings)
As lockdown hit earlier this year, Overmono (aka brothers Tom and Ed Russell) ensconced themselves in their Bromley recording studio, subsequently creating Everything U Need. Self-described as their "most complete record to date", the resulting four-tracks are yet another dose of euphoria from the duo, in first position to be unleashed through the speakers of every club when it's safe to do so. Self-titled opener Everything U Need is a total synth-led bangerissimo, all hands in the air crescendos and swirling refrains, before 'Aero' revs up engines in a similar, yet more understated vein. On the flip, 'Clipper – Another 5 Years' takes skittering breaks to a higher plane, followed by the sci-fi, head-down-eyes-closed noodlings of 'Verbosa' to close it all out in ecstatic fashion. – GH
---

Hieroglyphic Being
BLACK HANDS VOL 3
(Mathematics)
Few electronic producers have demonstrated musical consistency like Hieroglyphic Being, aka prolific Chicago-based producer Jamal Moss. Known for manipulating a number of styles including industrial, free jazz and new age to form a distinctive sound narrative. Originally restored from archival material late last year, Black Hands 3 gets some select analogue sounds reissued on vinyl. Five tracks from the original, digital ten-tracker celebrate the organic arrangement and stylised cuts from a true legend. It's a super limited, hand stamped run so not one to sleep on. – EH
---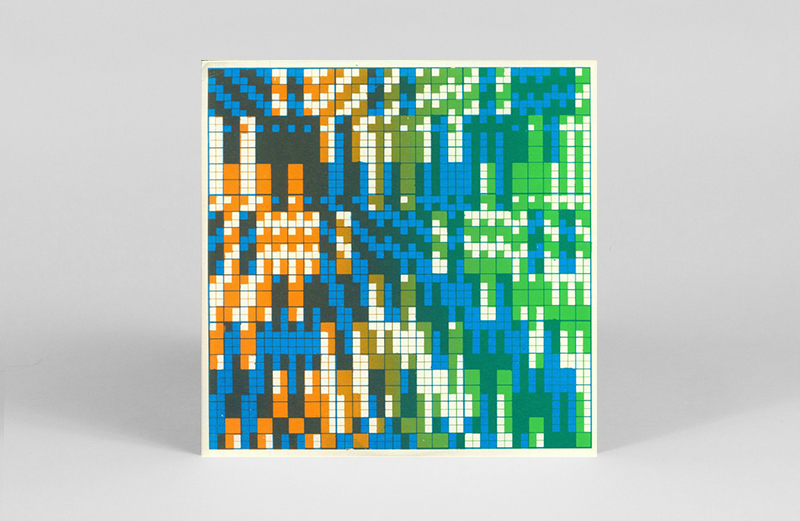 Sotto Voce
Klee
(Redstone Press / Modern Institute)
Luke Fowler and Vikki Morton team up for an all-Glaswegian-affair that takes biosystems, an EML modular synthesizer, Argyll's landscape and Dutch artist Paul Klee as a collective springboard of inspiration. Primarily known for their visual work, the duo have long had certain affinities towards sound which manifest brilliantly in their first release as Sotto Voce. With the musical meaning of this namesake being an instruction to sing below your normal volume, these forays into texture and recital play with all kinds of sonic thresholds. – JH
---

Citizen Maze
Northern Angelique
(Analogue Attic Recordings)
The Melbourne-local Adam McCoy aka Citizen Maze follows up on his 2018 debut Serenity In The Woods on Analogue Attic with Northern Angelique. The emotive piano sequences, field recordings and scattered fragments of overheard conversations float through arrangements of deep mystical rhythms and ambiances. Snapshots of buried soft-edged acid lines are heard on the opening 'Northern Angelique' and sub-aquarian resonances mingle with rich bass drums and melodies on 'Oceanic Trance' and 'Race To The Falls'. On the flip reside two densely atmospheric offerings – the gentle jazzy breakbeat of 'Floral Mechanics' and the concluding piano- and guitar-spiked slow-burning acid pulser 'Strange Array'. – LS
---
LPs
---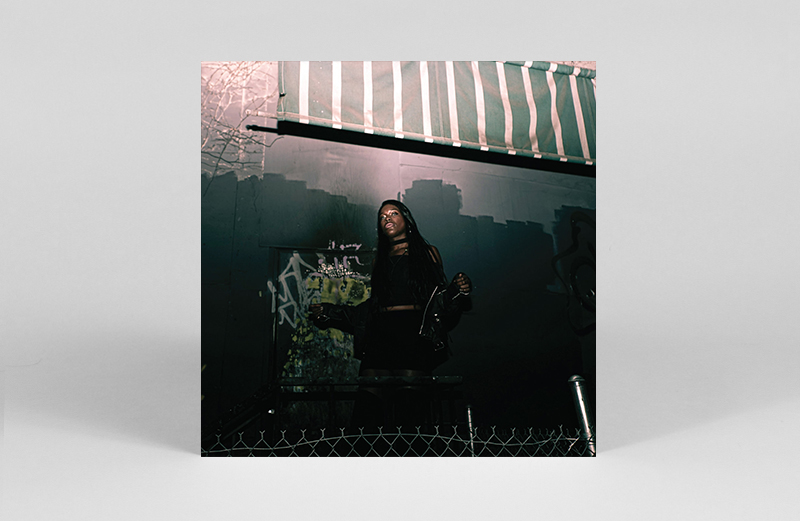 Jasmine Infiniti
Bxtch Släp (Remastered)
(Dark Entries)
NYC producer and queer nightlife doyenne Jasmine Infiniti's debut album gets an awaited vinyl outing courtesy of Dark Entries. "Built for the dance floors of underground nightlife", its heavy techno machinations reflect various moods of nocturnal hours – from the thrill of bass washing over you – 'BXTCH SLÄP – QUEEN OF – to the unadultered heavy tonk of 'YES, SIR', and the slowed-down grind of '<3 (HEART)'. Yet another killer release to keep in the arsenal until that joyful moment when the world opens again. – GH
---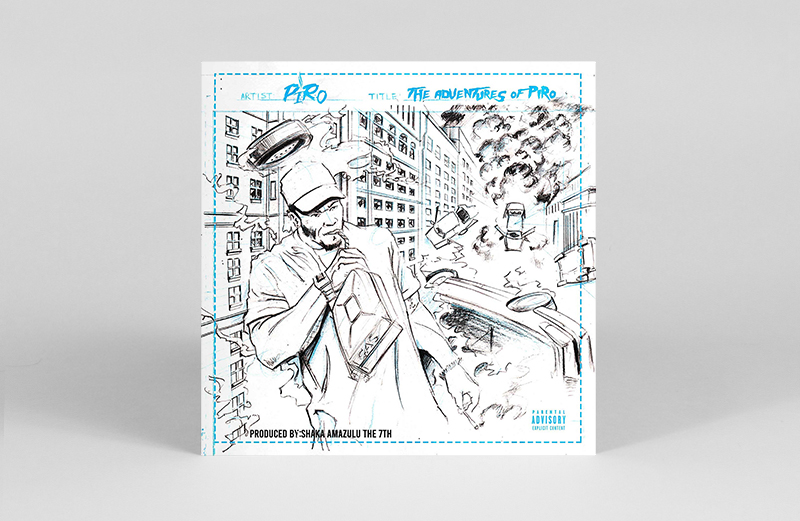 PiRo (Masta Killa's Son)
The Adventures of PiRo​.​.​.
(Black Stone of Mecca)
Sons and daughters of Wu Tang descending upon the mic upon the mic was bound to happen. Ghostface is the dad of Sun God, Supreme and Infinite Coles. It's only right that Masta Killa's son would bless the mic and the second gen Wu MC has been having a blinder this month, with this being the first of three album releases. Produced by Shaka Amazulu the 7th, PiRo steps into his own on this project with both a commanding voice and presence. – JB
---

Matana Roberts & Pat Thomas
The Truth
(Otoroku)
As Café Oto's in house label, Otoroku once again succeeds in bringing us another key work from the venue's treasured archive of adventurous live music. Documenting Matana Roberts & Pat Thomas' first live collaboration back in December 2018, The Truth finds Thomas' piano and Roberts' alto sax in a fearless communion that brilliantly animates their distinctive phrasing in and out of dissonance. – JH
---

Littlefoot
Codeine Espresso 2
(Littlefoot Records)
UKG producer Littlefoot follows up Codeine Espresso with a second installment that's as surging and potent as the first. Codeine Espresso 2 offers up some minimal, stripped down production while at the same time being forward-thinking without relying on traditional garage melodies to carry it. It's a shame that Littlefoot's profile isn't bigger than it is, as tracks such as 'Sell My Soul' and 'Persian Tom' are sure to be crowd pleasers if they were to ever drop in the dance. Hopefully that will change soon. – JB
---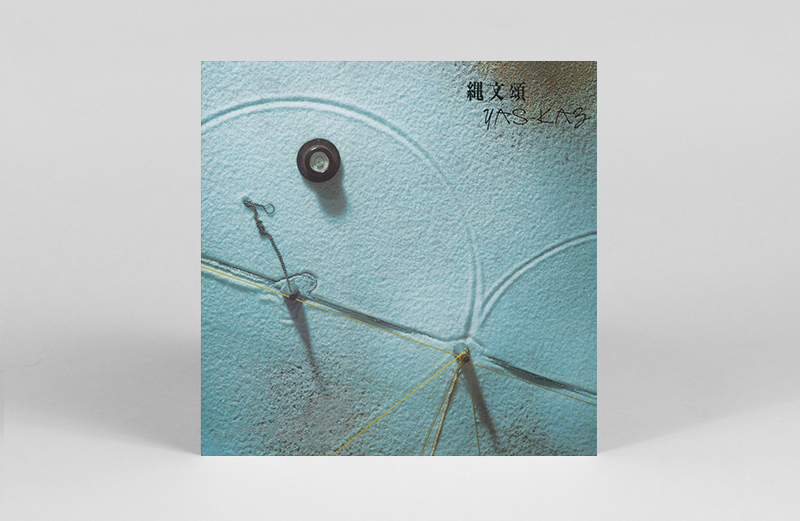 Yas​-​Kaz
Jomon​-​sho (縄文頌)
(Glossy Mistakes)
One year into its inception, and the Madrid-based label Glossy Mistakes is already boasting an enviable selection of soulfully curated reissues across the spectrum: an exemplary zouk album by Raphael Toiné, Mexican progressive rock of Tito, the funky disco of Cover Boys, and the New Age experiments of Takashi Kokubo. Keeping with the Japanese theme, Yas-Kaz's Jomon-Sho is equally rooted in New Age, yet balances the mix with a studied Balinese gamelan trance rhythms, a Butoh-inspired sensibility driven by instincts and improvisation, and transcendental field recordings. Originally released in 1985, the album, among other works by Yas-Kaz, has been a huge influence on contemporary Japanese musicians from Midori Takada to Ryuichi Sakamoto. – LS
---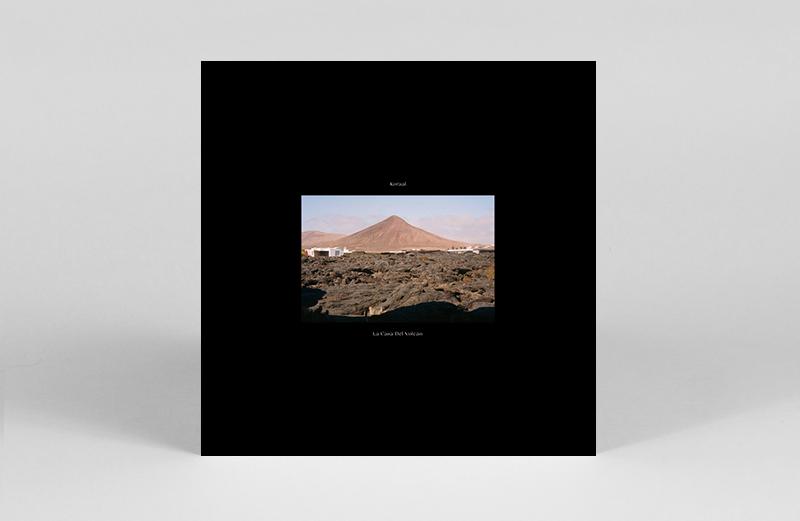 Koraal
La Casa del Volcán
(Nous'klaer Audio)
Nous K'laer Audio deliver a concept album based on the landscapes of Lanzarote by Koraal aka 'Oriol Riverola' for the stunning 'La Casa Del Volcan'. The album, written and executed over the course of a three-night-session on the island, of which you can take a glimpse into via the varying photo narratives on the inner sleeve. Exploring the terrain of more experimental music through sparse drum patterns and dubbed-out textures, Koraals sonic output is dark and shrouded by the intense spacial atmospheres of damp caves and sparse vegetation. Each texture can be felt across each piece of sound design from the subtle droplets on the first track through the the rocky subdued percussion on track six. The wildly enthralling narrative makes you want to go on a drive to explore the mysteries of the Volcan. – EH