Published on
December 11, 2020
Category
Features
Twelve months in sound.
2020, a year of years.
A year you could say endless words about, and still not find the right words at all. Thankfully, artists expressed all we needed to with their albums. From the political to the personal, from tales grounded squarely on planet Earth to interstellar existences of their own creation, musicians, left with more time at home, recorded, responded, and released in real-time.
The world's attention was directed toward the violent persecution of Black people, as the killing of George Floyd, like so many before him, rang out across the globe. However, that supposed reckoning for white supremacy tragically never came. Nor was systemic racism dismantled within the music industry, either.
So, Black artists turned their centuries-old fight for survival into song, speaking truth to power with music that expressed anguish and uprising. In the process, they created a reckoning through sound, palimpsests of these months that will live forever in our collective sonic memories.
In 2020, we have two albums of the year, inextricably linked to each other, and to this time. One lays bare the harrows of Black oppression, the other offers a vision of Black hope – presented by the same group within months of each other.
As the Coronavirus pandemic ripped through the planet, isolating us to levels not seen in generations, music brought us together. Artists conjured audio solace through soundscapes, weirdly wonderful realms that played out in our imaginations, and tracks that spoke to our frustrations, and our joys. From pop-hued club euphoria, to face–melting death metal, and everything in between – our homes became dance floor and gig venue alike.
Musicians also re-invented their past personas into new iterations, ones that seemed more deeply human than ever, abandoning hyper-production in favour of rawness and the real.
Meanwhile, vinyl devotees, stuck inside, bought record numbers of the format. Labels and artists wrestled with delays exacerbated by the Coronavirus pandemic, which became more troublesome than ever before. For whatever reason, some of our most loved records of the year never saw a vinyl release, and so we mention a few of those here, in the hopes that it happens soon: Megan Thee Stallion's Good News, everything by the prolific Haus of Altr / Moma Ready / Ace MoMa, Bbymutha's Muthaland and Muthaleficent, Tygapaw's GET FREE, Pa Salieu's Send Them To Coventry, Headie One's EDNA, BENEE's Hey U x, Ariana Grande's positions. – Gabriela Helfet, Editor-in-Chief
VF Magazine's end of year coverage highlights our favourite records from the past twelve months – music the editorial team returned to over and over again in 2020.
---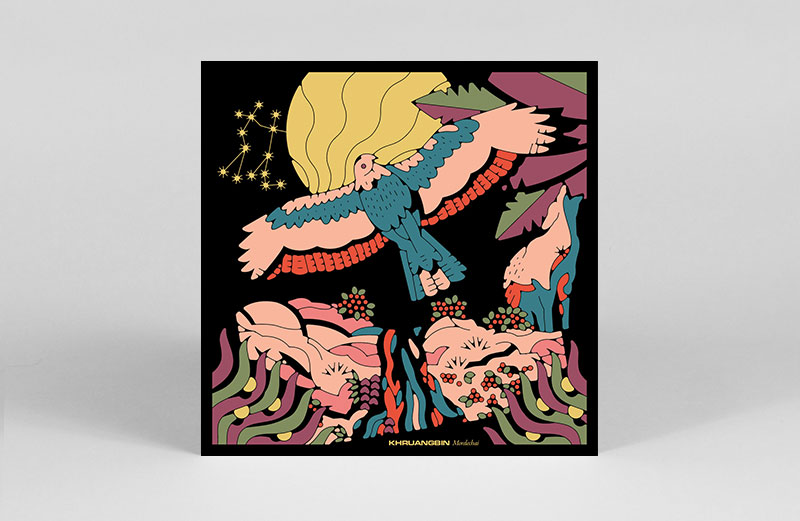 50. Khruangbin
Mordechai
(Dead Oceans)
Familiar purveyors of sonic sunshine Khruangbin continued to cultivate this feeling in Mordechai, as well creating one of the year's best videos along the way. Ever the musical globe trotters, this time around the trio drew on inspirations from Pakistan, Korea, and West Africa, alongside Indian chanting boxes, and Congolese syncopated guitar, to create their symbiosis. Unlike past instalments, the LP featured vocals on nearly all of its 10-tracks – departing from their largely instrumental records of yore. 'Time (You And I)' is particularly effusive, accompanied by the aforementioned video, a disco-fuelled jaunt featuring comedians Stephen K. Amos and Lunda Anele-S grooving around London. If you were still left hankering for more, the trio also helmed a Night Tales compilation that provided a similar hit of balmy sunshine to the synapses. – Gabriela Helfet
---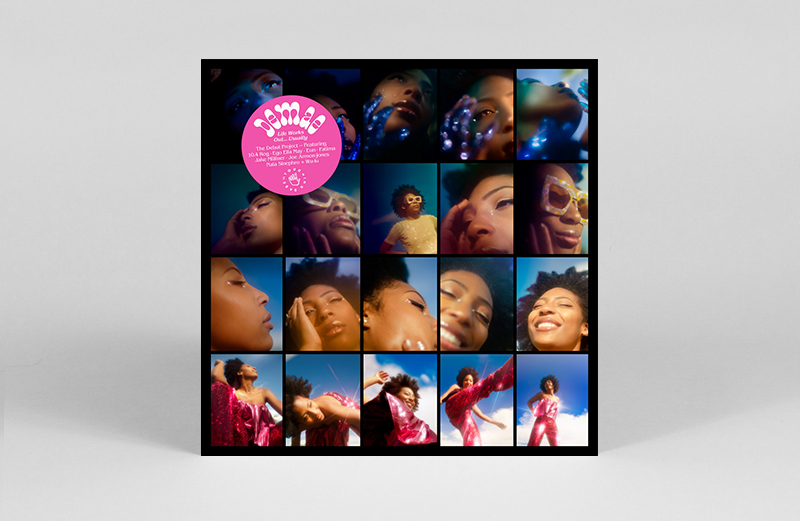 49. Demae
Life Works Out​.​.​. Usually
(Touching Bass)
Formerly known as Bubblerap, and a member of jazz-rap group Hawk House, 2020 saw Demae stepping out on her ones, in debut solo album Life Works Out​.​.​. Usually on Touching Bass. (The label also released cktrl's Robyn – one of our favourite EPs from the past twelve months.) Merging r'n'b, neo-soul, and jazz influences atop her subdued yet oh so affecting vocals, Life Works Out… Usually boded excitingly well for her future work under the alias. Along the way, Demae also enlisted cameos from fellow bright musical lights of London, including Fatima, Ego Ella May, Joe Armon-Jones, and Nala Sinephro. – GH
---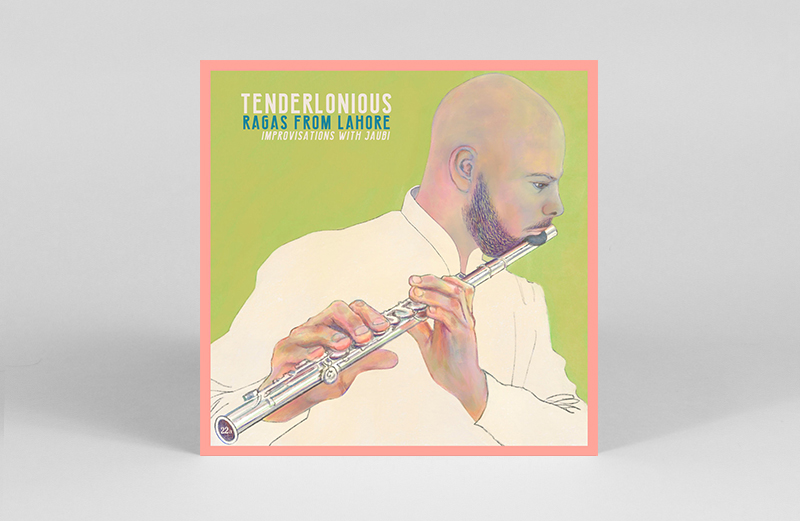 48. Tenderlonious
Ragas from Lahore: Improvisations With Jaubi
(22a)
Following a spiritual dream of performing in Lahore, Tenderlonious (aka Ed Cawthorn) travelled to Pakistan to collaborate with local quartet Jaubi. Mixing Pakistani and Indian classical influences with jazz inspired-improvisations, the sessions featured Tenderlonious on flute and soprano saxophone alongside Jaubi's Kashif Ali Dhani on tabla and vocals, Zohaib Hassan Khan on sarangi, and Ali Riaz Baqar on guitar. Mesmerising and otherworldly, RAGAS FROM LAHORE collected an album's worth of recordings from this period, preceded by a 12″ (Tender in Lahore) that was similarly magical. – GH
---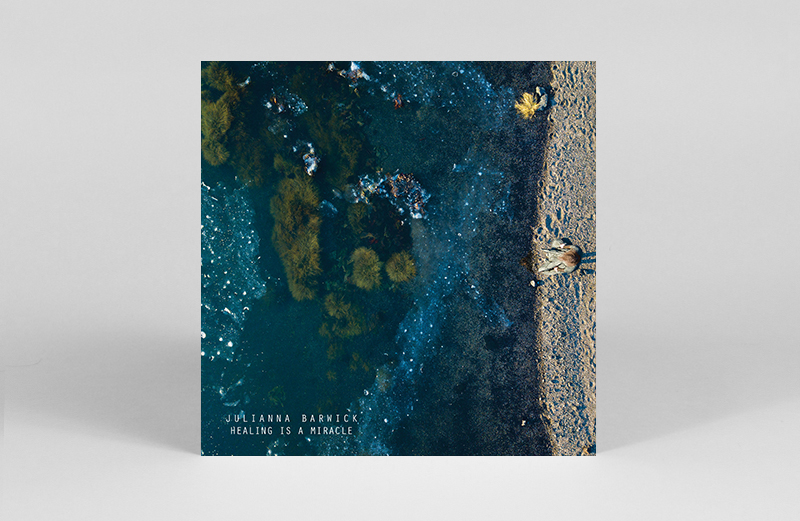 47. Julianna Barwick
Healing Is A Miracle
(Ninja Tune)
Julianna Barwick's Healing Is A Miracle was inspired by the body's ability to recover and heal; so too is the album a restorative balm for the mind. Layering her own, softly radiating vocals, Barwick is able to transcend from ambient moments to evocative highs. Despite the album's almost pristinely delicate feel, it manages to avoid sounding fragile or brittle, thanks to the warmth of Barwick's voice. Healing Is A Miracle is also adorned with a photograph of an Icelandic coastline – perhaps the most suited place to enjoy it. – Lazlo Rugoff
---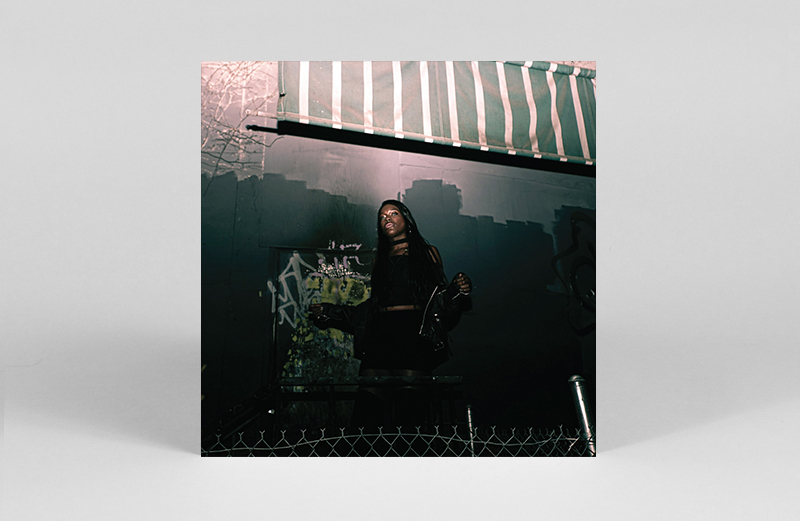 46. Jasmine Infiniti
Bxtch Släp
(Dark Entries)
Summoning "occult rave incantations" from beyond the nether world, Jasmine Infiniti unleashed Bxtch Släp on Dark Entries. Across the LP, the self-proclaimed Queen of Hell continued to add ballroom-influenced rhythms and hardcore flares to gothic techno. BXTCH SLÄP also demonstrated an impressive versatility, drawing on abstract house, heavy techno mechanics and cavernous industrial flares across its 13-tracks. As Dark Entries themselves put it: "the Queen of Hell is back and her powers are stronger than ever." – LR
---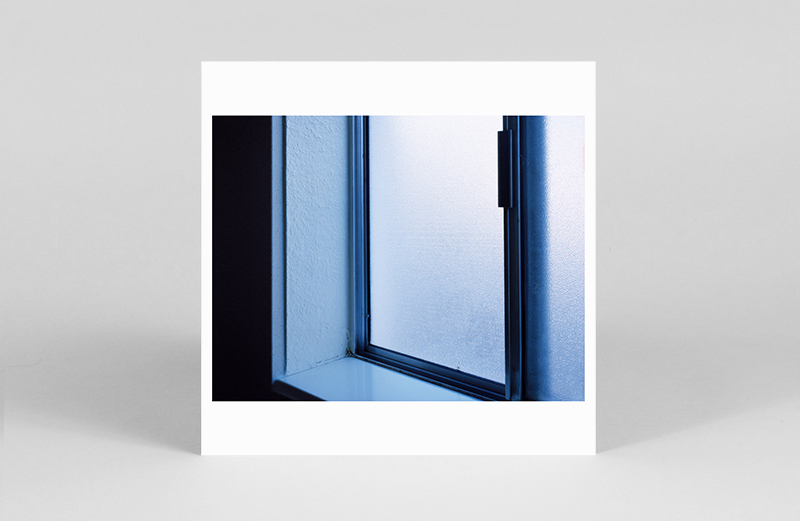 45.Okkyung Lee
Yeo-Neun
(Shelter Press)
Having spent the past twenty years expanding the cello's sound palette through extended technique, improvisation, and extensive collaboration in the avant-garde, Okkyung Lee's Yeo-Neun is a first full length outing for her chamber music ensemble of the same name. Drawing on youthful memories of Korean pop music as well as Lee's classical music training, cello, bass, piano, and harp are carefully interwoven in a game of counterpoint and subtle dissonance. An apt merger of the tonal and atonal elements that underpin her intriguing body of work. – James Hammond
---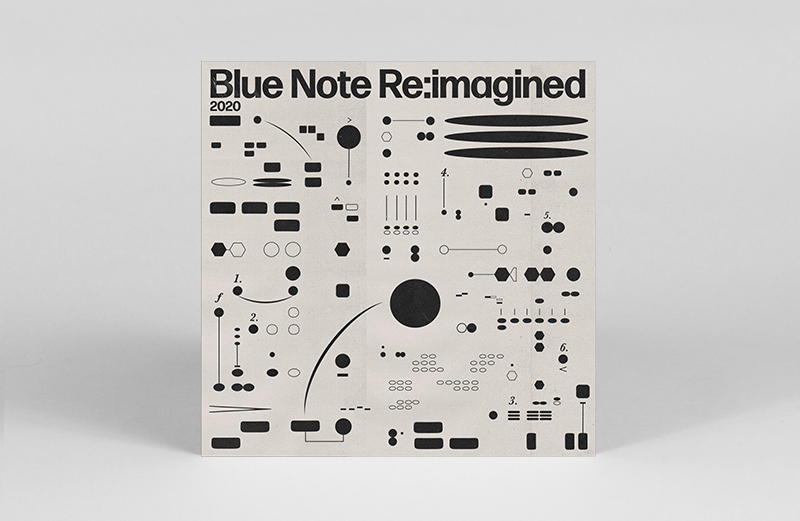 44. Various Artists
Blue Note Re:imagined
(Blue Note)
Bringing together 16 contemporary UK jazz, soul and r'n'b artists to re-imagine its storied back catalogue, Blue Note Re:imagined both pays homage to those who have come before, and showcases the forward-thinking sounds of the new generation. Jorja Smith's enthralling vocals on 'Rose Rouge' instantly catapult off the album, while Ezra Collective inject notes of hip-hop rhythms into Wayne Shorter's 'Footprint's, before Emma Jean-Thackray closes it all off by adding a broken beat edge to Shorter's 'Speak No Evil' and 'Night Dreamer' tunes. While the compilation could have turned into a schmaltzy covers album, the talent and innovations of all of the artists involved instead takes it into unique and decidedly new realms. – LR
---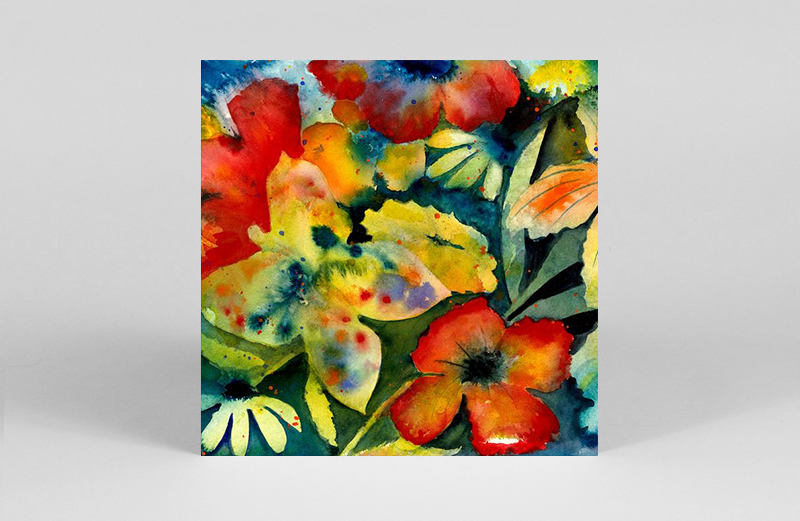 43. Adrianne Lenker
songs / instrumentals
(4AD)
Weathering the first weeks of the pandemic in a Western Massachusetts wooden cabin, Songs/ Instrumentals sprung to life when Adrianne Lenker asked friend and producer Phillip Weinrobe if he'd like to "make a record that sounds like the inside of an acoustic guitar?" The wooden instrument in question here is not only the one that Lenker plays so beautifully, but by extension her adopted home within which she was residing. Whilst the idea of a back-to-nature, cabin record may well feel a saturated endeavour, with Lenker such a thought quickly disappears in the sincerity of the songs, and the intimacy of environment that brings out their inherent warmth. With Songs as a work of lyrical immediacy, and Instrumentals as its long form sibling, both are drawn from a fabric of solitude and loss that has resonated deeply in 2020. – JH
---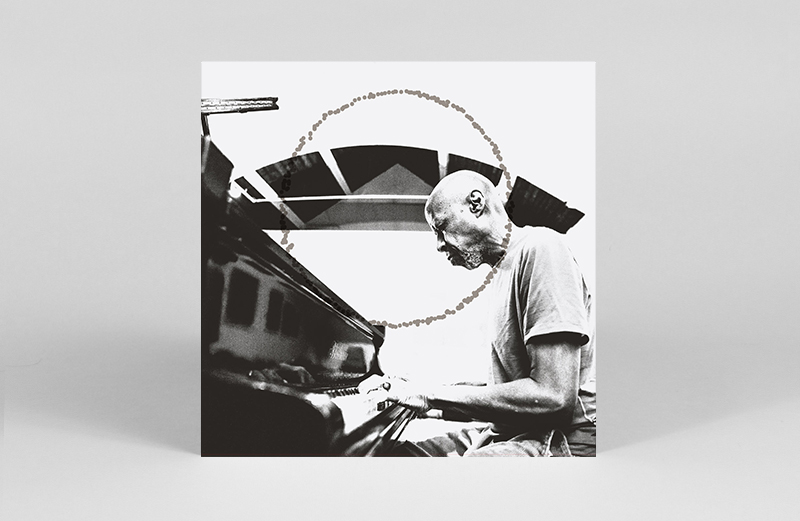 42. Laraaji
Moon Piano
(All Saints Records)
Ambient maestro Laraaji released two albums and an EP this year, all of which proved to be much needed tonics of tranquillity during 2020. It is especially apt then, in this year of years, that it came from an artist who has forever been a champion of the feeling. However it was the melancholic minimalism of Moon Piano that proved most affecting (closely followed by its companion album Sun Piano, however.) Described as spiritual keyboard improvisations and recorded in an empty church in Brooklyn, the LP channels the celestial sphere its named after to create an interstellar voyage. – GH
---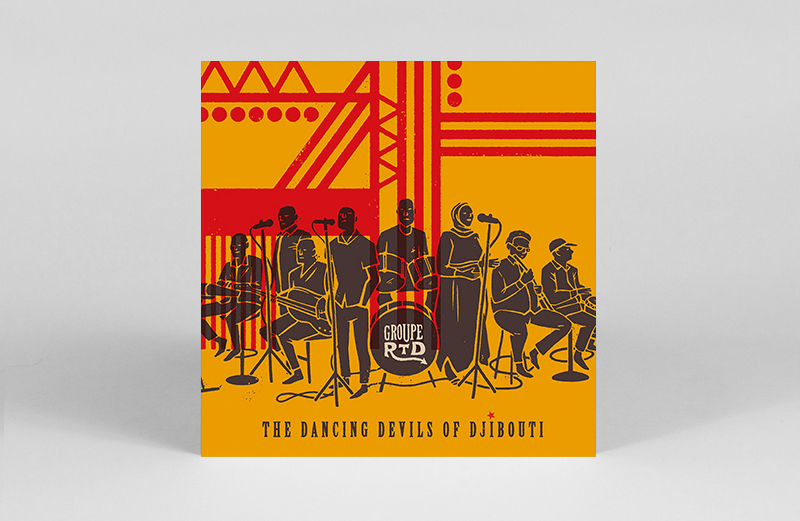 41. Groupe RTD
The Dancing Devils of Djibouti
(Ostinato Records)
Astoundingly, Groupe RTD's album marked the first international album released from The Republic of Djibouti. It also marked the first studio album released by Ostinato, a label who has previously been dedicated to unearthing untold stories of sound across East Africa via reissues. The record itself, The Dancing Devils of Djibouti involves the effusive, nine-member collective merging funk-fuelled rhythms with traditional instrumentals, lead by the incantatory vocals of singer Asma Omar. As Ostinato exclaims, "this album, if listened to at an inappropriate volume, should firmly register Djibouti in the global consciousness, shifting its image from a strategic outpost of geopolitical games to cultural powerhouse." It delivered. – GH
---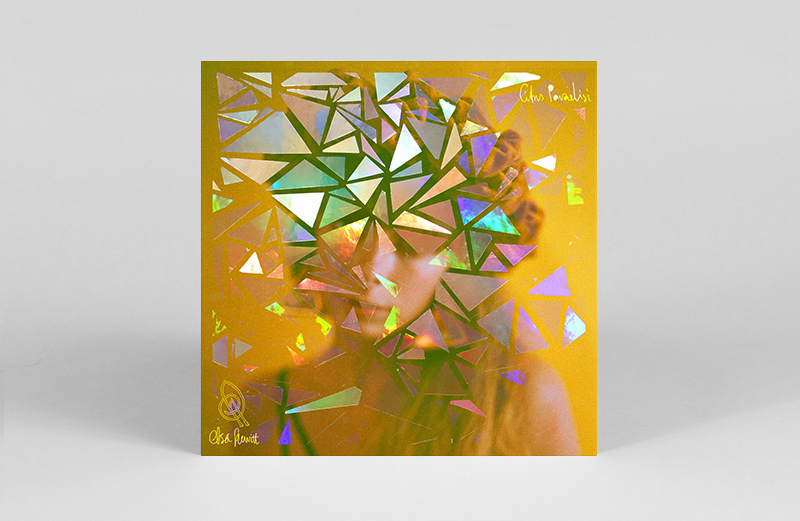 40. Elsa Hewitt
Citrus Paradisi
(Lobster Theremin)
Vinyl is a fickle beast, isn't it? As this is not The mp3. Factory, the remit of what can be covered sadly excludes many gems that actually deserve much shine here. So, when a label like Lobster Theremin swoops in to give an album that we've loved its physical outing, this is cause for rejoicing. Likewise, in a year such as 2020 when time is truly amorphous, and causes for celebration are decidedly minimal, specifications regarding what classifies as 'new' can be thrown out the window – on a case-by-case basis of course. Such is very much the situation with Elsa Hewitt's Citrus Paradisi, an album returned to many times over since its debut, thanks to her sublime vocals and productions that incorporate experimental electronica, folk, and psychedelia into its visions. Paired down from its original 22-tracks to just 11, in a 'new' presentation of sorts, thankfully LT's edition keeps the album's standout intact – 'That Thing'. If the tune, and the LP for that matter, are anything to go by, this is, excitingly, only the beginning for the young artist as well. – GH
---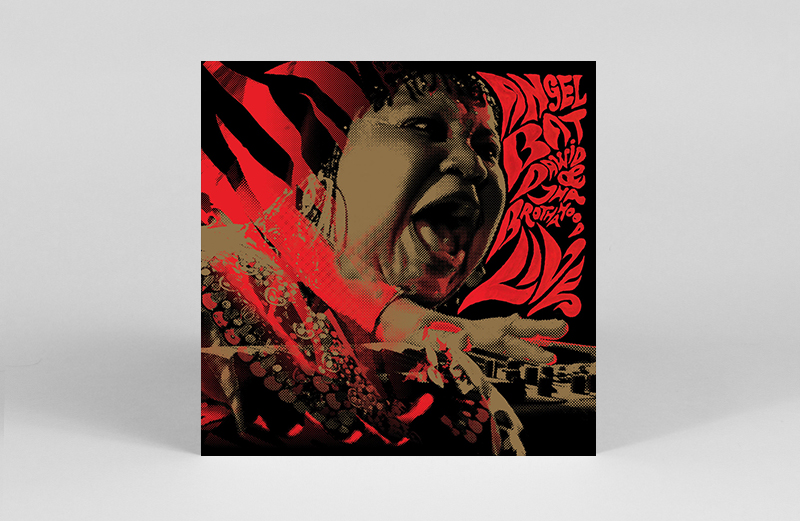 39. Angel Bat Dawid & Tha Brothahood
LIVE
(International Anthem)
Whilst in the current absence of live music it's been tempting to listen to past performances with nostalgia and searches for familiarity or comfort, Angel Bat Dawid and Tha Brotherhoods visceral and confrontational performance on LIVE is a powerful rebuke to such inclinations. The kind of work that will grab you by the lapels and knock you into the present moment, LIVE is an act of presence and protest, and anathema to the idea of musical palliatives and permissive behaviour. To properly understand the context to this performance, what Bat Dawid wrote on the release's Bandcamp page is an essential read – detailing a background of ongoing racism, insensitivity and microaggressions that the group experienced leading up to, and during, this show at 2019's JazzFest Berlin. As a musical response, it's blistering and mighty. – JH
---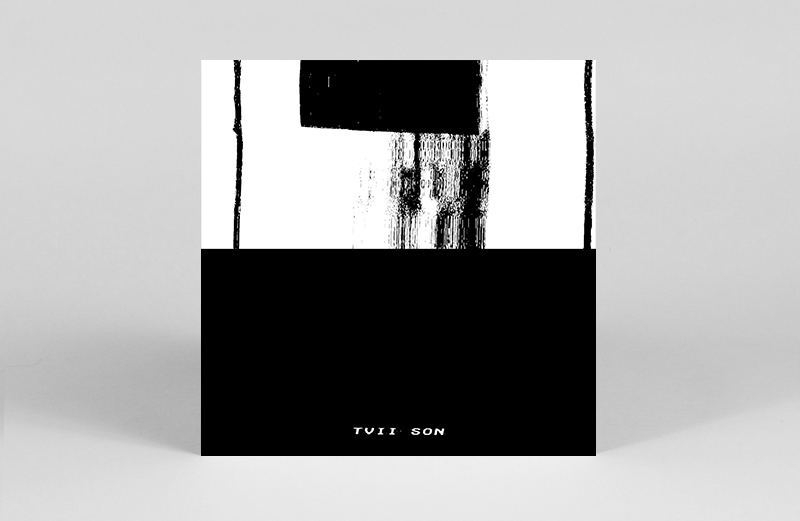 38. Tvii Son
Tvii Son
(MIC)
Putting an electro-sheen on industrial fuzz without becoming cloying is no small feat, but this is exactly what Berlin trio Tvii Son achieved on their self-titled debut for MIC Records. Drawing on a shared background in punk and electronic music scenes, and mixing influences including '90s WARP records, anime soundtracks, and lo-fi, the trio brought together elements of white noise, dub, and industrial into a one-of-a-kind and pulsating mix. – GH
---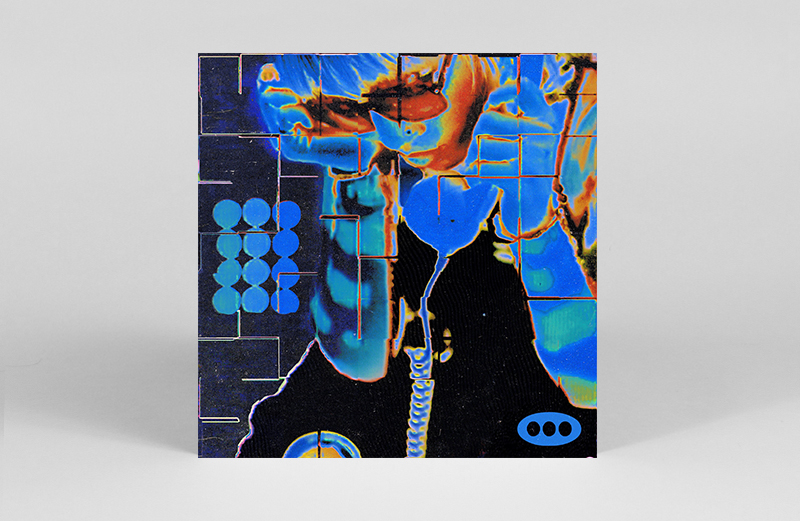 37. Liv.e
Couldn't Wait To Tell You…
(In Real Life)
After several years of steadily building her craft, Dallas-based artist Liv.e released her immersive debut album Couldn't Wait To Tell You. She's always had a penchant for jazz-leaning, lo-fi-hued, r'n'b that's imbued with a distinct pace, and across the album's intimate tracks and vignettes, she flexes this feeling further still. It's best heard on a track like 'These Pipedreams', for example. Elsewhere, Liv.e draws on a variety of neo-soul influences, such as Erykah Badu, which is most apparent in the vocal arrangements. In short, Liv.e has arrived. – Jesse Bernard
---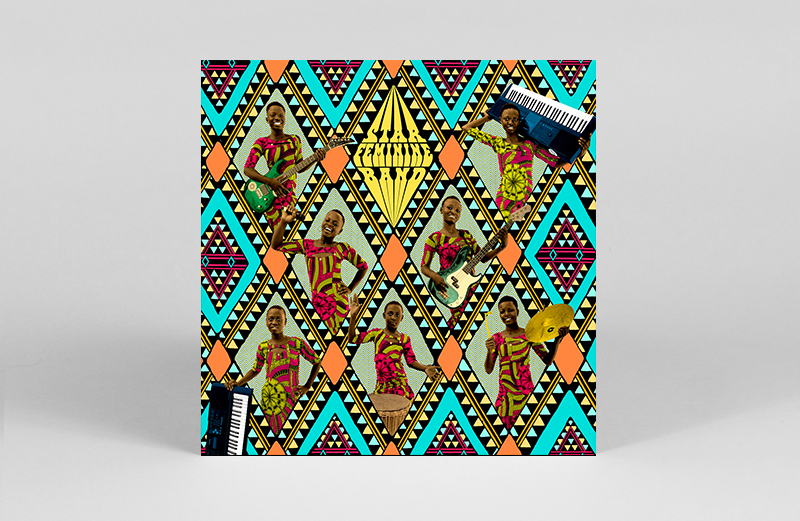 36. Star Feminine Band
Star Feminine Band
(Born Bad Records)
"Women have to make music because it enables them to be emancipated from men," explains young percussionist Urrice Borikapei of Beninese girl crew Star Feminine Band. Borikapei is speaking on behalf of the collective – a group of musicians who range in age from 10 to 17. Their debut album channels this ethos of empowerment, possessing a wisdom, as well as a sound well beyond their young years. Further addressing themes of equality, and female genital mutilation, the group incorporates elements of highlife, garage rock, Congolese rumba, Beninese sato, and psychedelia seamlessly into their sound. The future sure is shining bright, with the Star Feminine Band in it. – GH
---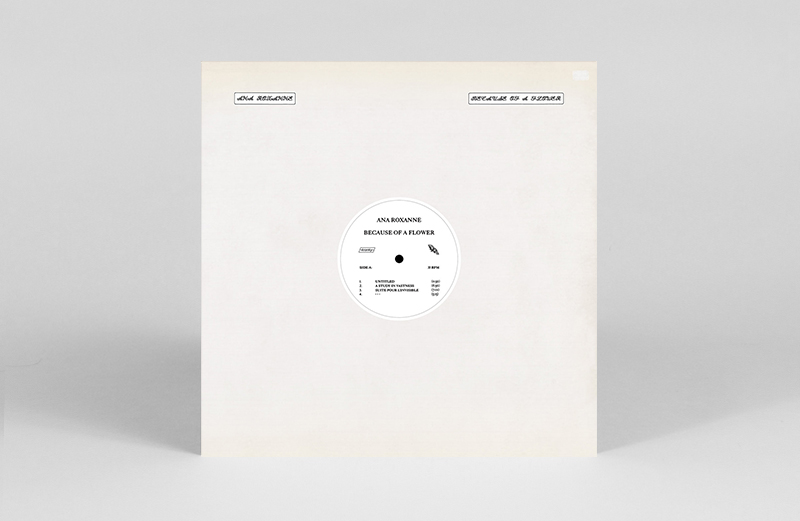 35. Ana Roxanne
Because of a Flower
(Kranky)
Shaped with an intuitive vocal and textural approach over a period of 5 years, Ana Roxanne's first full-length LP, Because of a Flower, sets a pace and tone that's alluringly calm and serene. From its opening reflection on harmony that's also bound to her experience as an intersex person, the album is a work that unfolds gradually and purposefully around the theme. As with much of Kranky's back catalogue of "lived-in" ambience, Because A Flower charges the space in which its played with meaning. – JH
---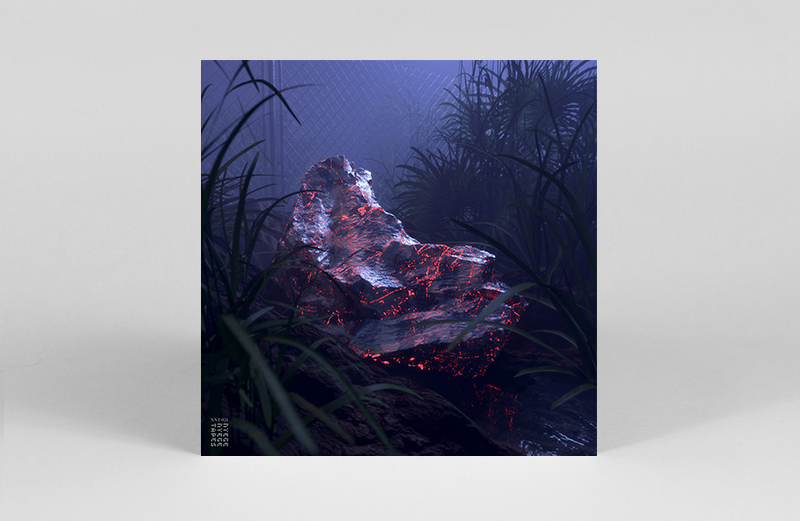 34. HHY & The Kampala Unit
Lithium Blast
(Nyege Nyege Tapes)
It's nigh impossible to predict what genre Kampala creative beacon Nyege Nyege Tapes' releases will traverse from each stellar record to the next. No matter the style, it will do two things: blast the sounds it traverses way the hell out into the future, and become a record you'll return to for repeat listens to wrap your mind around it. HHY & The Kampala Unit's debut album Lithium Blast follows similar suit in encapsulating these elements, both in terms of its quality as well as its uniqueness. The album's framework is a mix of traditional Ugandan drumming with elements of jazz, dub, and techno – to name only a few. Although defining it to just these four seems totally reductive when you listen to it. Atop this backdrop, fierce horns lay, driving with a hypnotic, propulsive force that permeates the record. The result is equal parts raucous, melodic, bewitching, and wholly singular. Inject every single Nyege Nyege record straight into our veins at once. – GH
---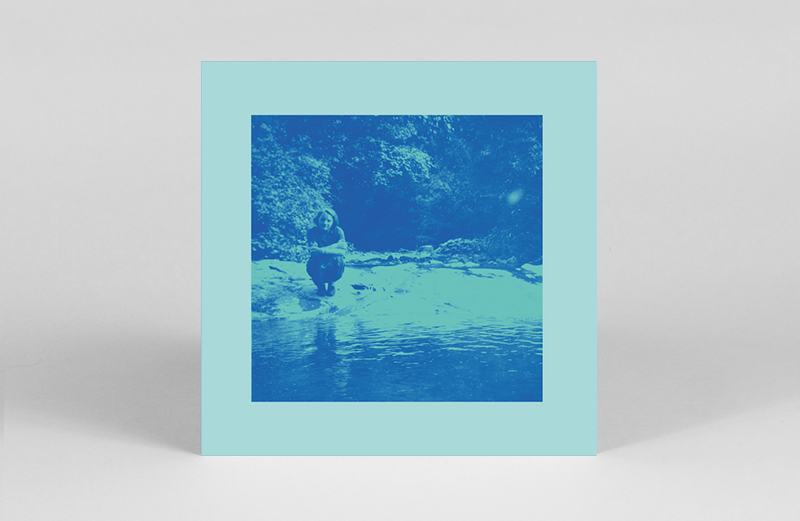 33. Jon Collin & Demdike Stare
Sketches of Everything
(DDS)
Crafting "dark moorland ambient blues into windswept Americana", Sketches of Everything built shadows of a dream. Across both sides, the trio present ambient soundscapes to get lost within – meshing field recordings of birds, wind and water through Collin's lo-fi guitar explorations and dub mixing techniques. Sketches Of Everything is the soundtrack to all the imagined road trips we lived out in a parallel universe this year. – GH
---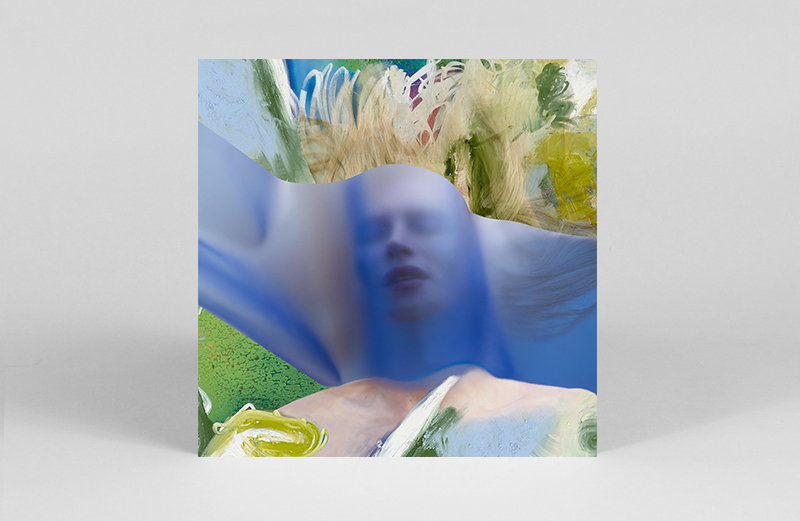 32. Lyra Pramuk
Fountain
(Bedroom Community)
Exploring "a post-human, non-binary understanding of life" Lyra Pramuk's Fountain was composed entirely using only her own vocals. As such, Pramuk understands the voice as something to be manipulated, reimagined, and rearranged. But if vocals are to be arranged, so too is one's being: utilising drone-like sounds on 'Xeno' and a lower octave on 'Cradle', Pramuk created murky pools of the self, contrasting this with the clearer, falsetto-like vocals of 'Tendril' and 'Witness', to, perhaps inadvertently, tap into the queer experiences of personal rediscovery and growth. – LR
---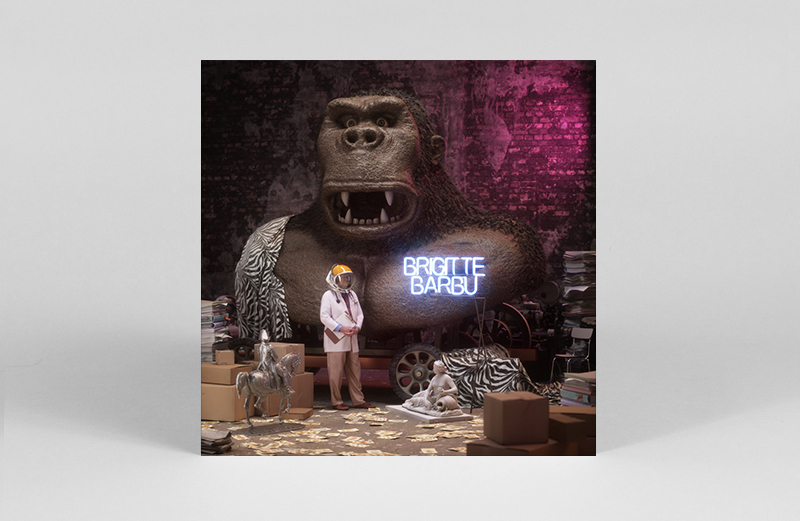 31. Brigitte Barbu
Muzak pour ascenseurs en panne
(Circus Company)

If there's one thing you can expect from the perennially experimental mystery Pépé Bradock, it's that you can never know what to expect. The debut album under his Brigitte Barbu alias is no exception. "I wanted to compose an ethereal abstract hip-hop LP," he shared. Abstract being the key word here, because there is nary a repetitive drum pattern in sight. Ethereal is more apt, that is if you're considering his words in a conventional way, of course. This is the beauty of what Bradock does so well – challenging preconceptions, luring you in with one idea before unveiling something different instead. Who cares how it's classified, really. Muzak pour ascenseurs en panne (Music For Broken Elevators) is a transportive, dream-like journey through sound. Across this voyage, Bradock most heavily utilises guitar in various machinations – drone, lo-fi, ambient, for example – "as a brainwashed instrument, mirroring machines and computers." The result is an album that's a soundscape through time, best consumed as a whole, and taken in properly through repeat listens. – GH
---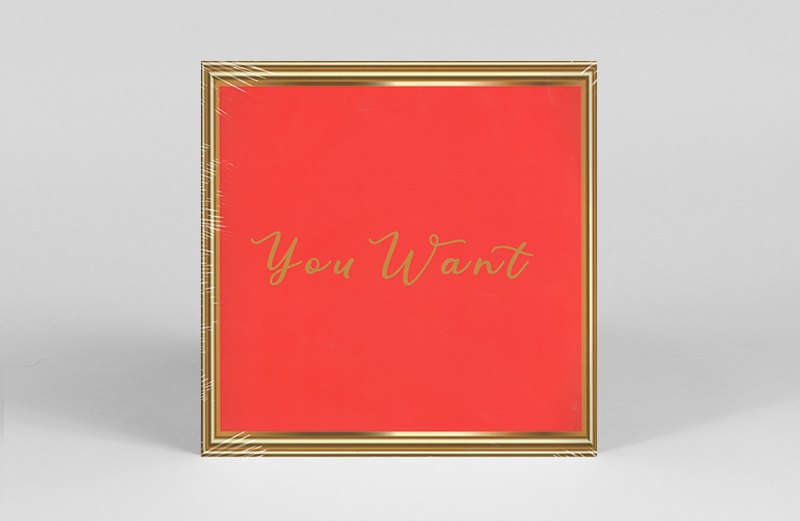 30. Omar S
You Want
(FXHE Records)
Omar S returned with a collection of sturdy, soulful house tunes on You Want. Almost every track opens with the same short snippet, "well you know you, and you know me, were brothers. You want the best…", and Omar S certainly delivers on these words. While his classic house sounds shine brightest on 'Oops' and 'The Sound of Neptune', You Want also features a surprisingm murky techno tune in the form of '1993', while Ian Finkelstein's piano compliments Omar S' production on 'That's Lil Boy', and standout tune 'Second Life' (featuring John F.M.) appears as a soundtrack for mysterious night time excursions. The album was one of several noteworthy records from Omar this year, including a second LP Simply (Fuck Resident Advisor) plus two 12"s Still Fucking RA (noticing a theme here), and Booted. – LR
---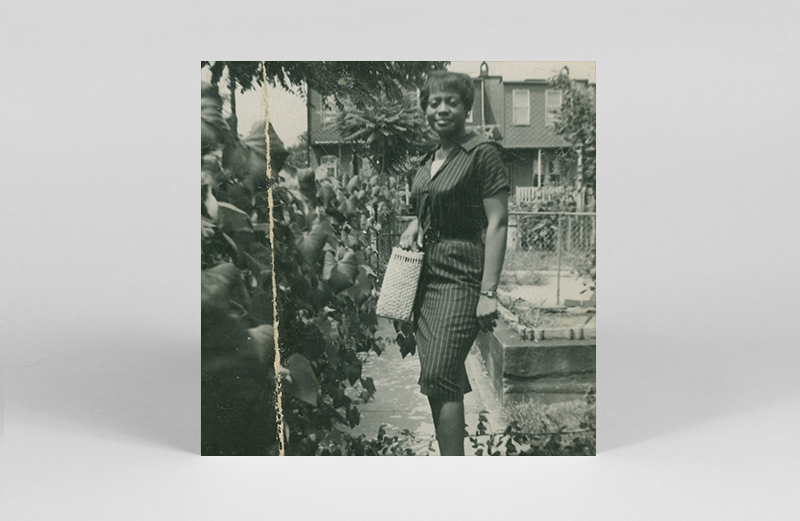 29. Jeff Parker
Suite For Max Brown
(International Anthem)
"I'm always looking for ways to be surprised," explained mulit-instrumentalist and composer Jeff Parker whilst speaking about Suite For Max Brown. This desire to find novel in familiar sounds permeates the entire album. Best known for his work with Tortoise, Suite For Max Brown eschews his freewheeling indie Americana in favour of firmly-facing jazz terrain. Exploring live loops and improvisations the album also evokes instrumental hip-hop in its sampling and production techniques as well. "I always look at this process as patchwork quilting," Parker continues. "You take this stuff and stitch it together until a tapestry forms." – GH
---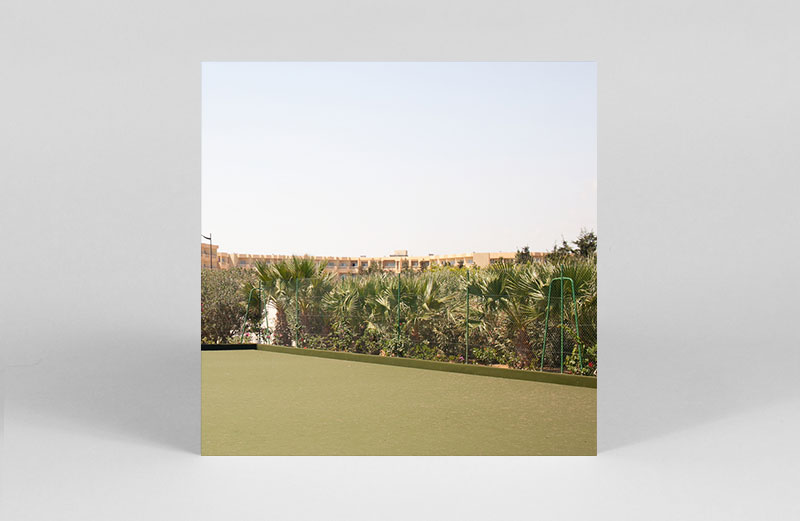 28. Shinichi Atobe
Yes
(DDS)
It wouldn't be a Shinichi Atobe record if it weren't shrouded in msytery. True to form, the electronic enigmatic returned, with another album of stellar, slow burning techno, handed to DDS in a CDRs worth of files, marked solely with its title and track names. As its name Yes suggests, news of fresh Shinichi inspires positive exultations, and rightly so. Contained within are slow-bubbling tune to get lost in, honing on the sparkle of a piano loop or synth ascension to incantatory effect – they're the kinds of tracks that inspire dreaming of better days, a feeling that was hugely needed in 2020. – GH
---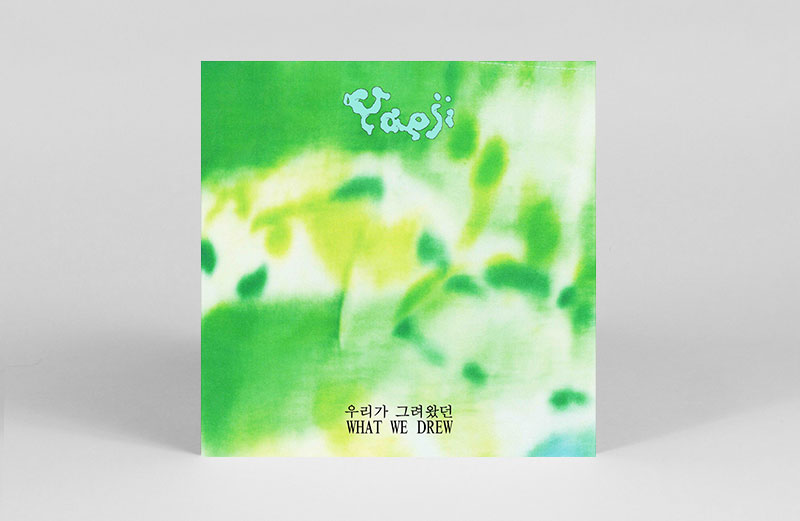 27. Yaeji
WHAT WE DREW 우리가 그려왔던
(XL Recordings)
Yaeji's WHAT WE DREW 우리가 그려왔던 mixtape saw her continuing the combination of ethereal vocals and dreamy lo-fi house she established in previous releases such as EP2 and Yaeji, while also expanding her sonic palette. Traversing from the abstracted 'FREE INTERLUDE', to the underlying mechanical grind of 'IN THE MIRROR 거울', and glitched-out sonics in 'When I Grow Up', Yaeji's evolution as a producer shines. However, it's 'THE TH1NG' that remains a standout, with Yaeji and Shy One's production adding a sense of vital urgency to artist Victoria Sin's theoretical musings. – LR
---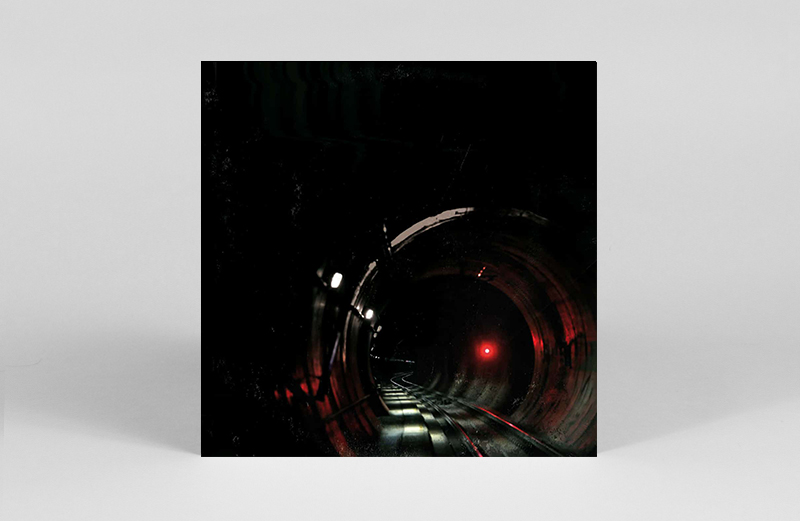 26. Ploy
Unlit Signals
(L.I.E.S.)
Ploy crafted industrial, percussion-fuelled techno for "grubby dance floors" on debut album Unlit Signals. Whilst many of the tracks were constructed with a techno backbone, he also expanded on this through elements of industrial, broken beat, noise, and skittery percussion. Building on the cavernous feeling of Unlit Signals – the album's cover is certainly fitting – Ploy layered a thick fog of murky, electronic dread over each of its eight tracks. Overall, Unlit Signals is a strong debut, and a pointed reminder of the world-building, atmospheric power of techno. – LR
---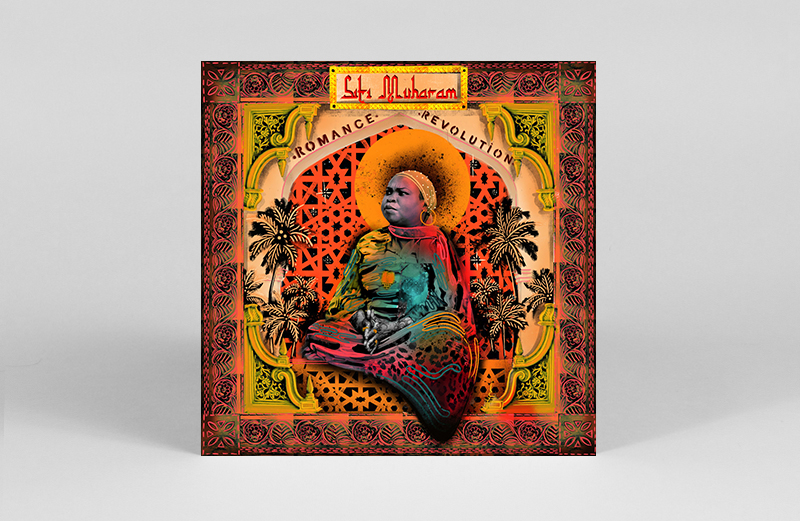 25. Siti Muharam
Siti of Unguja (Romance Revolution On Zanzibar)
(On The Corner)
Siti Muharam's great grandmother, Siti Binti Saad, was a pioneer of the Taarab scene; traditionally sung by men in Arabic, Siti Binti Saad performed in Swahili, dissecting everything from everyday life to class oppression and the systemic abuse of women. Now almost a century later, Muharam takes on this legacy, merging traditional kidumbak percussion with Taraab layering, and similarly employing Swahili lyricism. As well as using some of the same scales as her great grandmother, Muharam has also clearly inherited Siti Binti Saad's dazzling degree of emotional tonality, her voice rising and swelling amidst as the album unfolds. – LR
---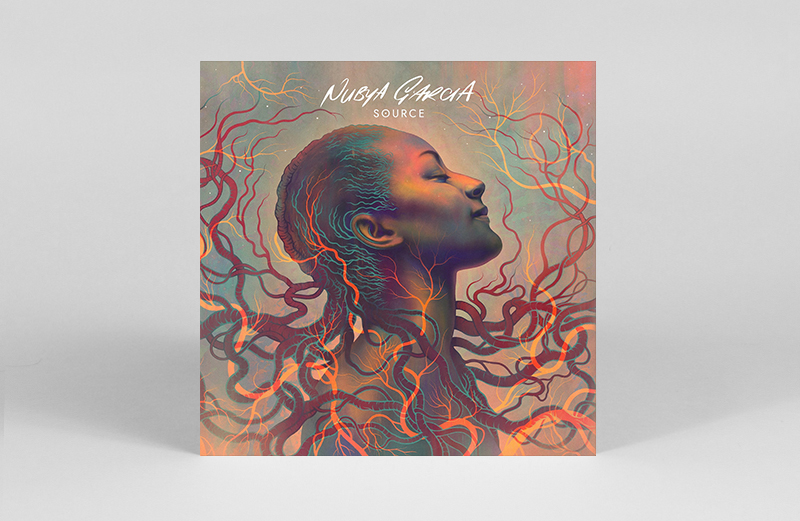 24. Nubya Garcia
Source
(Concord Jazz)
It's hard to imagine that Nubya Garcia is only just releasing her debut album in 2020, given how synonymous her name has become with contemporary British jazz in recent years. Co-produced by Kwes and Garcia herself, Source draws heavily on dub, reggae, and funk influences, carrying an air of bliss with it. 'Pace' is a jaunt of an opener, offering a bright and joyful jolt to the system, while the title track beautifully marries jazz with dub — reflecting the album's overall uncompromising approach. – JB
---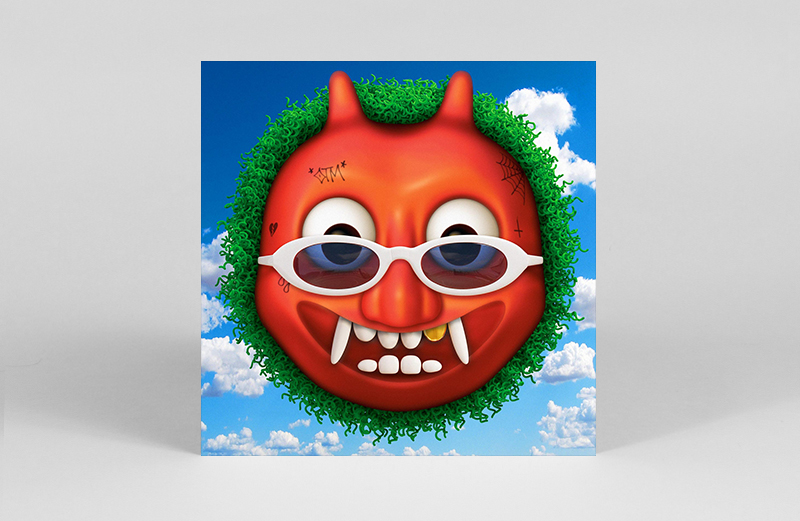 23. Off The Meds
Off The Meds
(Studio Barnhus )
Described by the group as "a club album" as well as a record "to listen to while taking a train down the coast of the French Riviera", Off The Meds' self-titled debut on Studio Barnhus succeeds in being both hypnotic and hyped at the same time. This is largely thanks OTM's low-slung, acid that comes wrapped in the woozy embrace of South African musician Kamohelo Khoaripe's vocals, along with halcyon-hued, synthesizer hooks. For now, you'll have to make due with home listening, but trust: these tunes will set clubs alight when given the chance to. – GH
---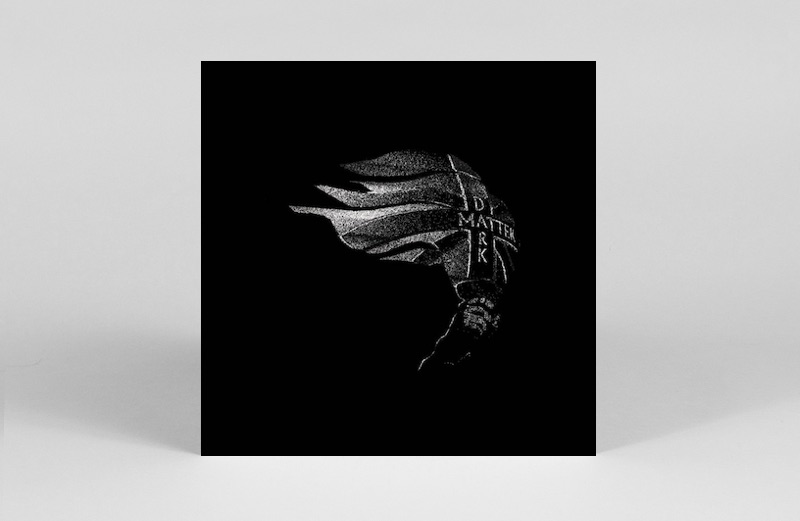 22. Moses Boyd
Dark Matter
(Exodus)
London-born and bred drummer Moses Boyd has always had a penchant for creating a type of jazz that a grime head would want to listen to. Reflecting this feeling, he's also said that he doesn't want to limit himself to jazz alone. Listening to Boyd's Dark Matter, he has clear incorporated that ethos into its sounds from the start. The album's opening track, 'Stranger Than Fiction', paints a picture the rest of the LP lays on, with its heavy horns and skippy drum-line sounding like something that D Double could ride. – JB
---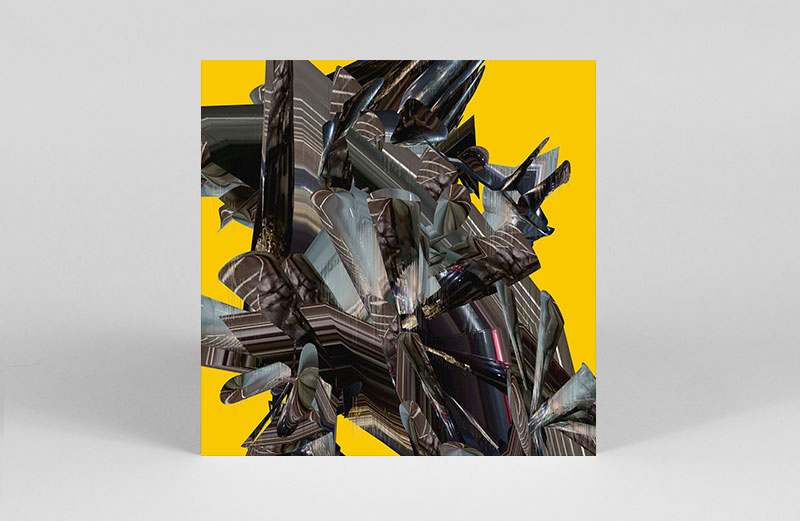 21. Various Artists
Alterity
(Houndstooth)
With alterity being defined as 'a state of otherness', this Houndstooth collection set out to celebrate the abundant diversity of 2020's electronica. Pooling work from differing scenes, Alterity is not the type of compilation that sought unity on genre specifics, and what connects the 15-artists featured here is their ability to confound structures and creative limits. From this viewpoint, Alterity, whilst keeping stasis and fatigue at bay, is not a work of keenly interlocking beats and frequencies, but a work that compels on its left turns and wealth of ideas. It caps off a standout year for Houndstooth, with further highlights including Hodge's Shadows in Blue, as well as Penelope Trappes Eel Drip – one of our favourite EPs in 2020. – JH
---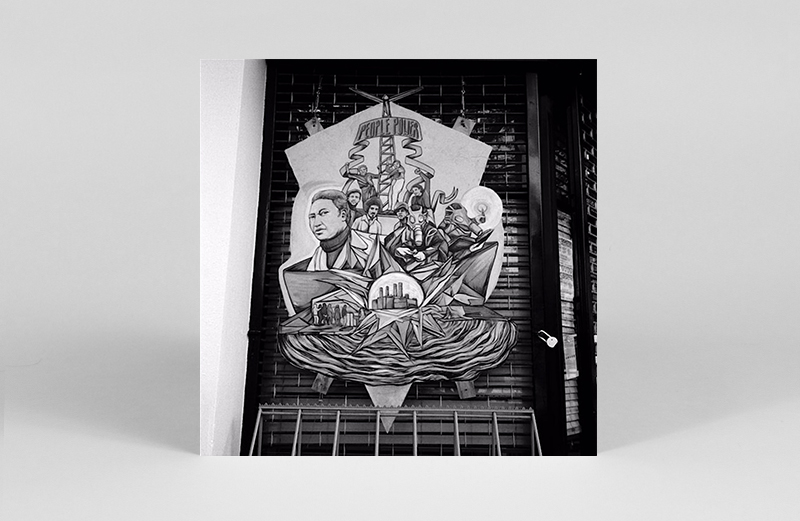 20. Speaker Music
Black Nationalist Sonic Weaponry
(Planet Mu)
The concept of 'rhythmanalysis' is to observe the rhythms of urban spaces, and the effects of those rhythms on those who occupy said spaces. Released on Planet Mu, DeForrest Brown Jr's Black Nationalist Sonic Weaponry is a full-bodied auditory experience, exploring the systematic displacement of Black communities with a linear consideration to rhythmic music. In the context of the themes traversed throughout this stereo-modernist sound, the album explores the concept of arrhythmia, the dissonance between two rhythms – in this case, Black people and the violent states in which we reside across the world. Yes, it's techno music at its core, however Black Nationalist Sonic Weaponry offers more than a twelve-track album: it's an imaginary state through which an alternative future can be manifested. – JB
---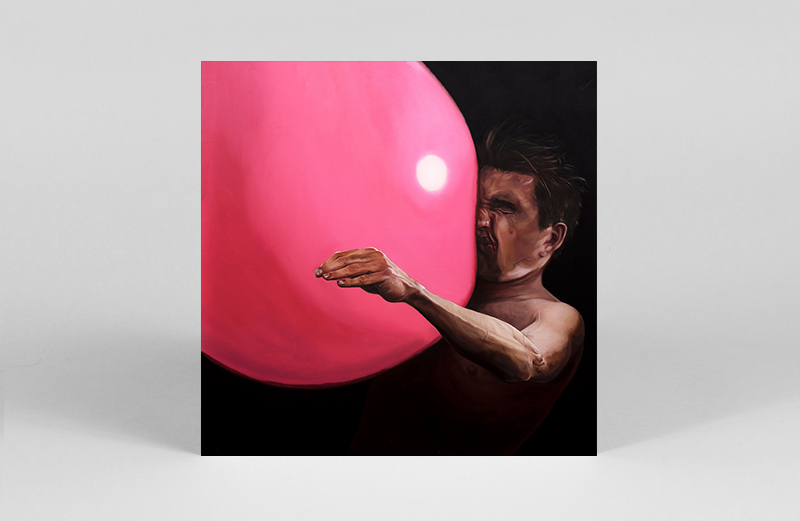 19. IDLES
Ultra Mono
(Partisan Records)
"Waaaaa-ching! That's the sound of the sword going in. Clack-clack, clack-a-clang clang. That's the sound of the gun going bang-bang…" It's crystal clear from the razor sharp, opening cries on 'War', the first track on IDLES' Utra Mono, that shots will be ringing out across the album. These see IDLES taking aim at social-political issues including racism, homophobia, mental health, and toxic masculinity. Whereas previous records felt like IDLES were still finding their own sound, Ultra Mono sees them relish in it. Frequent shouting by frontman Joe Talbot isn't repetitive, but an insistent necessity, not forced, but furiously fervent. There's a huge difference between the screams of 'War' and the sing-song of 'The Lover', for example. Instrumentally, the album featured the kind of razor sharp drumming and guitars that are so precise, so quick, that if you tilt your head sidewise it's both punk and techno in the same breath. 'War' also boasted what is arguably the best drum solo this year. Recreated, seemingly perfectly, during recent live, recorded performances, it is likewise a marvel to behold. Watch and try to prevent your mouth from dropping, a sentiment that likewise prevails throughout the album. – GH
---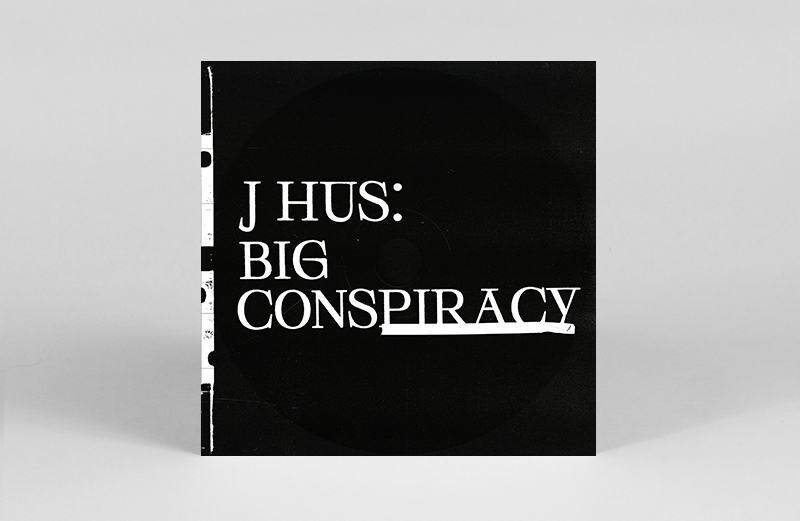 18. J Hus
Big Conspiracy
(Black Butter)
London rapper J Hus had a lot to live up to creating the follow-up to his much loved Common Sense. Largely produced by long-standing collaborator JAE5, and featuring contributions from Koffee, Burna Boy and iceè tgm, Big Conspiracy saw Hus takes a more introspective tone than his previous albums – a welcome change, for those that feared a rehashing of his recent hits was on the way. This shift was also mirrored in his lyricism, which delves into sociopolitical issues, systemic racism, as well as his experiences in prison. Despite these stylistic moves away from his previous releases, Big Conspiracy proved to be no less engaging. – GH
---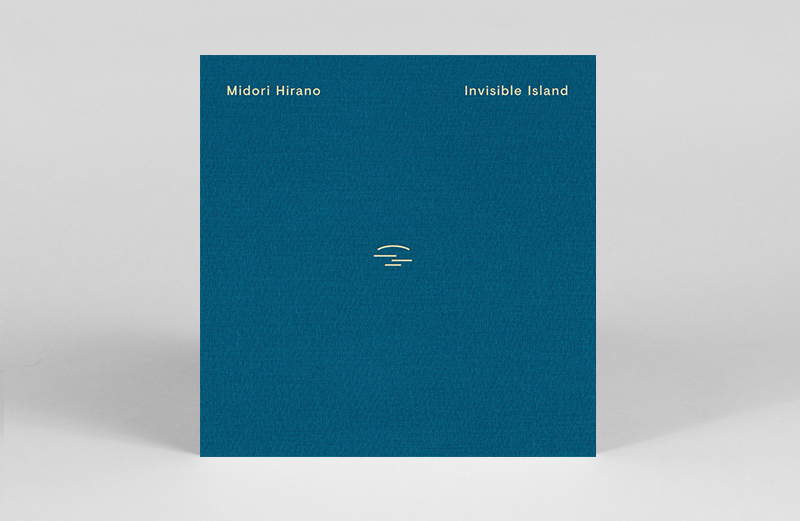 17. Midori Hirano
Invisible Island
(Sonic Pieces)
Marrying modern classical piano with Japanese ambient traditions and electro-acoustic experimentation, Midori Hirano's Invisible Island is less a a collection of tracks than it is a complete world unto itself. This place of Hirano's is built upon her gossamer piano. Equal parts apocalyptic and ethereal, she never loses her spirit of playfulness nor her form while dallying with both elements. It is these qualities that make the album so exciting, revelling in the uneasiness it summons. – GH
---
16. Freddie Gibbs & The Alchemist
Alfredo
(ESGN / ALC / Empire)
Italian American food is a cultural landmark. Take Karen's baked ziti – the meal Paulie and his crew ate in prison. Paying homage to that of course, is Freddie Gibbs and The Alchemist's Alfredo, created as their very own cultural touchstone. Beyond that, this album had nothing to do with the dish, at least not overtly, bar the fact it was a meshing of both their names. Regardless, Alfredo raised their game, during what's been a phenomenal year for the entire spectrum of rap, and it tasted just as good too. Gibbs' previous outing, the Madlib collaboration Bandana, was barely a year old when Alfredo dropped, but Los Angeles-based Gangsta Gibbs went and snatched back-to-back Championship titles anyway. – JB
---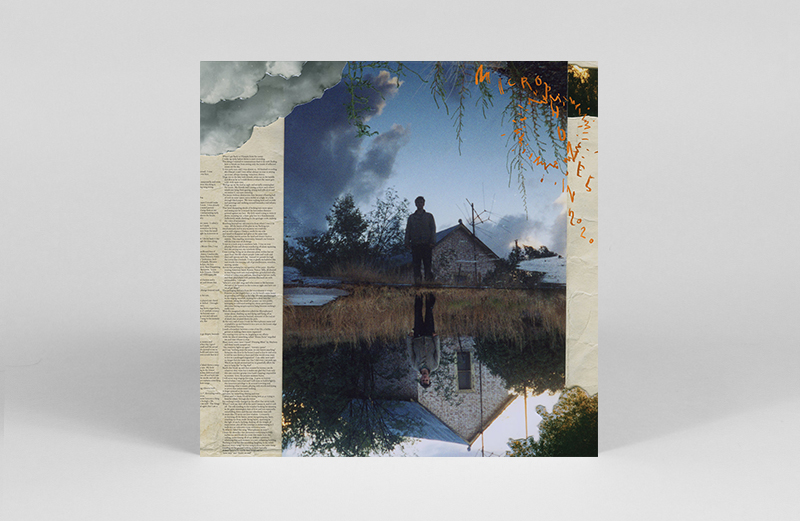 15. The Microphones
The Microphones in 2020
(P.W. Elverum & Sun)
Keeper of lo-fi guitar music's soul, Phil Elverum returned to his beloved Microphones alias for "one long song, recorded nowhere, between May 2019 and May 2020." It is fitting that, in such a year as this, the album feels both whisper-like in its transience, and emotionally weighty, existing nowhere and everywhere simultaneously. Beginning with Elverum's signature, understated vocals (part spoken, part sung, equally moving) and his guitar, the retinue ebbs and flows to include drums, bass, and piano, retaining its hushed intimacy. "I hope the absurdity that permeates everything joyfully rushes out, and floods the room like water from the ceiling, undermining all of our delicate stabilities, admitting that each moment is a new collapsing building." Across its 44:44 minutes, the performance – or album, or song, however you choose to define it – embodies a sonic ode to memories, to lives lost over the past twelve months, whether temporary or permanent. It is a wrinkle in time, that familiar tug on the heartstrings that only Elverum can bring. "I will never stop singing this song. It goes on forever…" – GH
---
14. Beatrice Dillon
Workaround
(PAN)
Beatrice Dillon one-upped her excellent EPs with a first long player, Workaround. Sticking to 150b pm, and gating the reverb and echo that dominate so much electronica, Workaround's strikingly crisp production goes against the grain, and sounds all the better for it. Considering the myriad rhythmic influences, and the collaborative spirit that brings acoustic instruments such as pedal steel, kora, and cello into the mix, it's quite a feat that this album retains its focus and unified aesthetic. With carefully patchworked beats and "inventive sampling" being key parts of a methodology that keep things so tightly knit, Workaround sounded more like a game changer than a mere statement of intent. – JH
---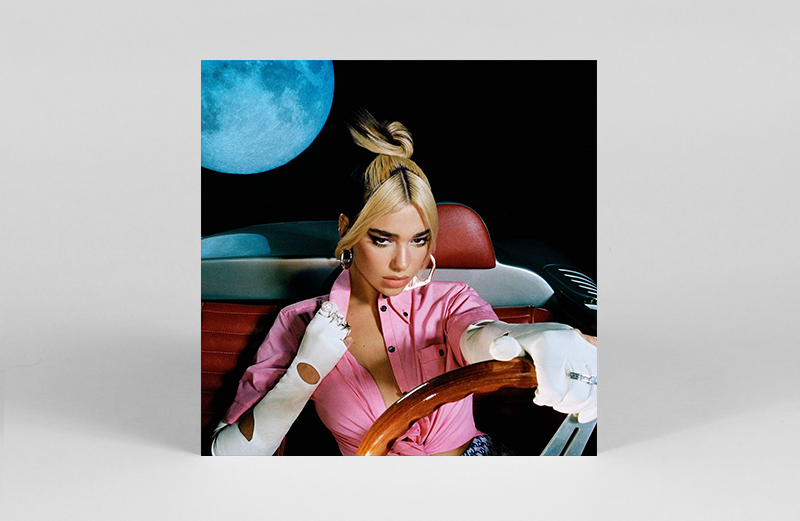 13. Dua Lipa
Future Nostalgia
(Warner Records UK)
Dua Lipa served perfection on Future Nostalgia – simple as. The album was aptly named too, for Lipa's talents lie in her ability to mine the disco and funk sounds of the '80s and '90s without the all too common descent into either lifeless pastiche or the bad kind of eye roll-inducing cringe. Exemplifying this capability is 'Don't Start Now', turning what could be another mind numbing 'get over them already' track into a groove-driven antidote to lockdown yearnings. Other standouts include 'Hallucinate' – a solid '90s dance tune – and 'Physical', which offers her twist on the Olivia Newton-John classic. Not satisfied with just one hit album, Lipa also released a remix LP featuring Yaeji, Jayda G, Mr Fingers, Moodymann, and more. Notably, Future Nostalgia was released just as many countries first entered Coronavirus lockdowns, which raises the question: did Dua Lipa release Future Nostalgia to save us from lockdown-induced ennui, or did she think it was too powerful for the club? Her mind… – LR
---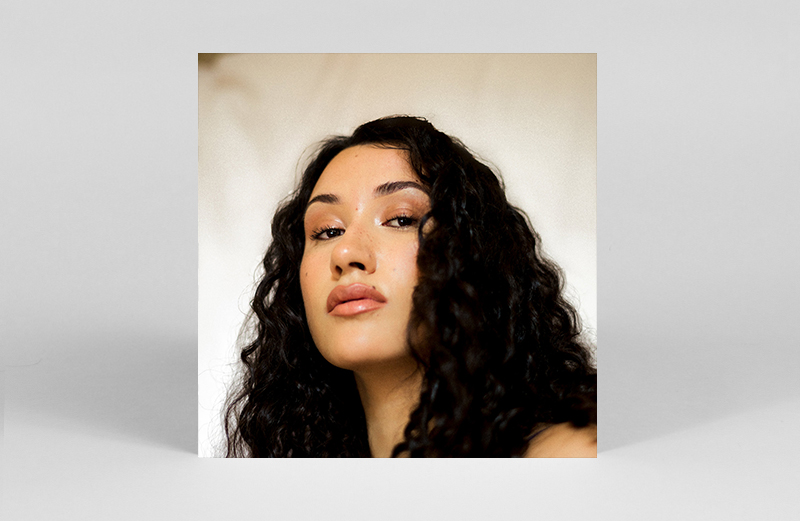 12. Cleo Sol
Roses In The Dark
(Forever Living Originals)
Rose in the Dark opens with Cleo Sol repeatedly singing 'One Love'. Her voice is remedial, setting the tone for intimate, vulnerable expressions of her heart, and everything that comes with it, laid bare on the LP. Filled with me 'When I'm In Your Arms," could arguably be r'n'b song of the year, with its bass guitar that reverberates through the soul – a feeling that echoes everywhere on the record. Like Sol, the album's producer Inflo has also gone from strength to strength in 2020 with their Sault projects, but A Rose In The Dark, also displayed a level of depth to his production beyond what he previously explored working with musicians like Michael Kiwanuka and Little Simz. – JB
---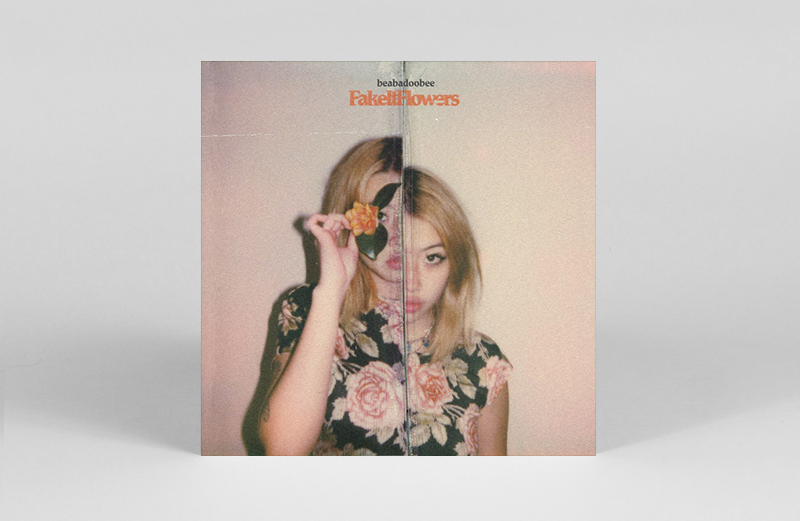 11. beabadoobee
Fake It Flowers
(Dirty Hit)
Sounding derivative or throwback is a frequent pitfall of rock records that wear its heroes on their sleeve. Not so with beabadoobee, who channels shoegaze and lo-fi-hued indie distinctly her own way on debut Fake It Flowers. The LP is a fresh bloom in the scene, lead by Bea's tender vocals and hazy riffs. Far from being a one note wonder too, its 12-tracks move from the endlessly catchy hook bop of 'Worth It' to the fuzzed-out stadium croon of 'Charlie Brown' to the subdued twang of 'How Was Your Day?', for example, while she effortlessly traverses moods, and sounds. Bea creates the perfect record for bedroom listening along the way – until you can hear her wail it out in person, that is. – GH
---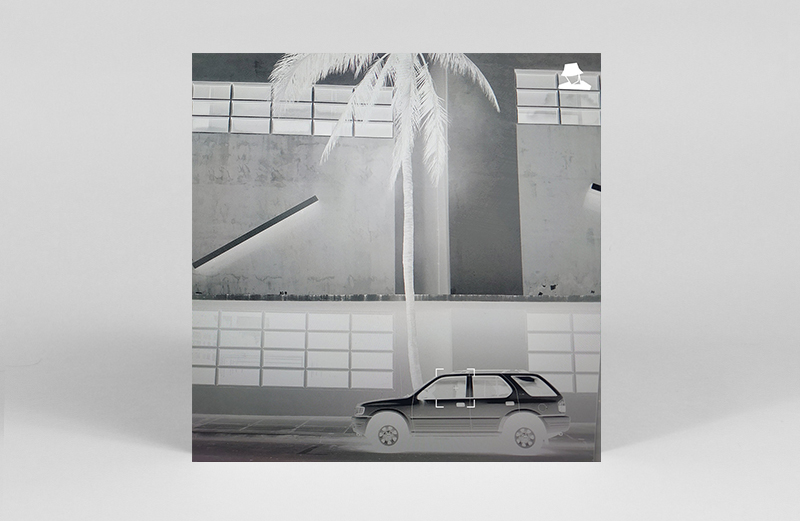 10. Actress
Karma & Desire
(Ninja Tune)
Actress' Karma & Desire is self-described as, "a romantic tragedy set between the heavens and the underworld… the same sort of things that I like to talk about – love, death, technology, the questioning of one's being." As grandiose as the themes he wrestles with are, Karma & Desire is rooted in human shapes and formations, especially on the tracks that Sampha cameos on. Sonically, it's a consistently well-produced album; beyond that, it also re-examines and confronts his recurring narratives with a deft touch. To achieve this, he uses human voices, rather than the robot machinations of albums past, to explore the concepts of humanities' presence in the world. His melodies serve as modern soundscapes framing these vocals, and see him drawing on influences including juke, eskibeat, experimental synthesizer work. What unfolds is an uncompromising listen, to the definitive sounds of the future. – Emily Hill
---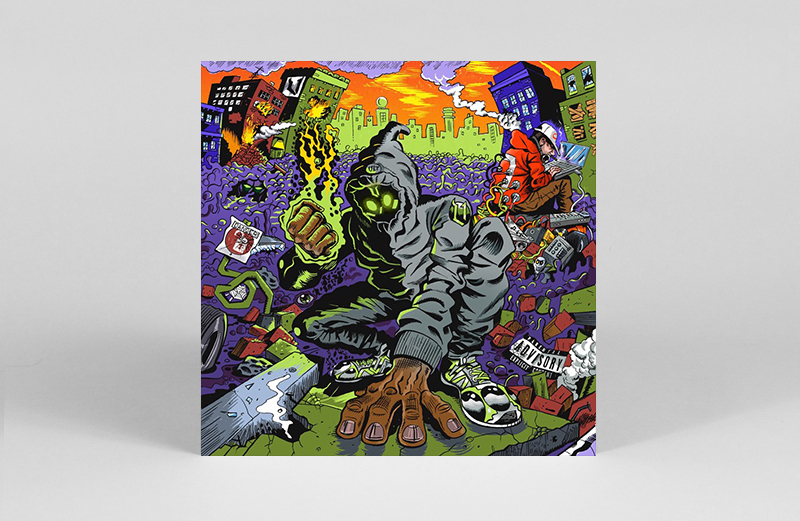 9. Denzel Curry & Kenny Beats
Unlocked
(Loma Vista)
Denzel Curry and Kenny Beats pairing was a deft creative move. While Beats has already produced for many of hip hop's current all-stars, all signs showed the promise of a duo that could blossom into one of today's best rapper-producer one-two-punch. As is to be expectd, Kenny Beats' production is of a high standard, listeners know what to expect from him these days. This proved to be a special juxtaposition to Curry's sharp but disruptive style of delivery, turning tempo on its head, injecting his guttural growl into the verses. Much of the album's overall tone felt like a homage of sorts to the grime-y NY rap of the '90s with a forward twist. Tracks such as 'DIET_' saw Curry unleash a thrillingly possessed performance, particularly his live rendition on Colors. Elsewhere, 'Cosmic.m4a' displayed some of Curry's best bars on the short project. – JB
Beyond the album, 2020 also saw Curry collaborating with Kamasi Washington, G Perico, and Daylyt, to create a sonic portrait of the horrors of police brutality against Black people, recorded in the wake of George Floyd's murder. Martin shared: "Someone asked, how do I feel? I told them hurt, fearless, angry, aware and fully ready to protect me, my family & my people at all cost. I got together with Black men that felt the same way and created a work of truth. PIG FEET."
---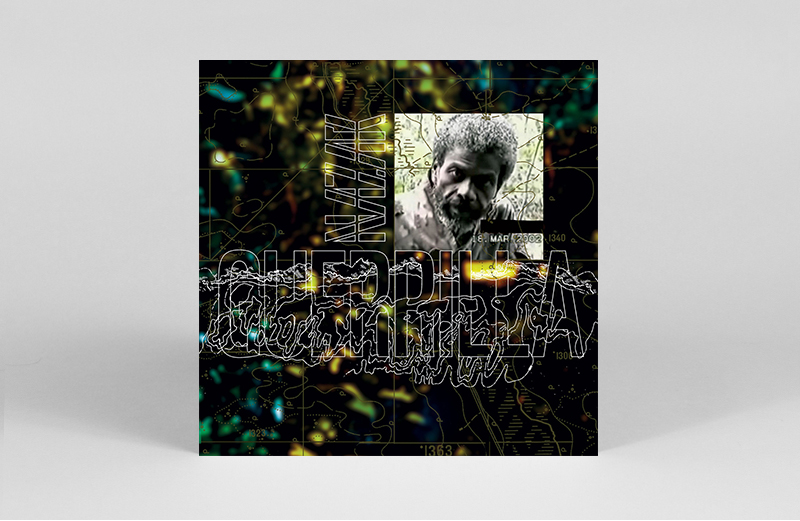 8. Nazar
Guerrilla
(Hyperdub)
As visceralling affecting as any album in 2020, Nazar made his debut on Hyperdub with Guerilla. Thematically centred around the Angolan civil war, each track documented his personal experiences of the war, and its aftermath. Across the LP, Nazar brought together field recordings – ranging from the sounds of a gun being cocked to his mother describing the day she joined the rebels – with warped electronics and what he coins 'rough kuduro', a darker take on the typically upbeat sounds of the Angolan dance music style. In doing so, Nazar reveals his talent not only as a producer, but as a sound storyteller – a weaver of histories. – LR
---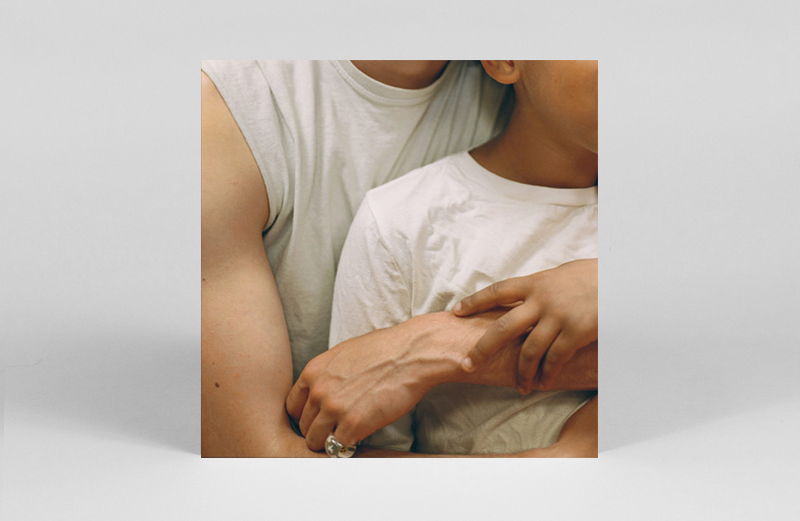 7. Duval Timothy
Help
(Carrying Colour / The Vinyl Factory)
Lead by beguiling piano as its driving-force, multi-disciplinary artist Duval Timothy's Help wrapped comfort, yearning, heartbreak and struggle into every key. Exploring his "experience experience traversing the meshes of the music industry, mental health, YouTube self-help videos, and the healing he discovered through friendship and collaboration" the album was written and performed by Timothy, with co-production by Rodaidh McDonald, alongside guest appearances Lil Silva, Melanie Faye, Vegyn, Desta Haile, Mr Mitch, Dave Okumo, and Twin Shadow. – GH
---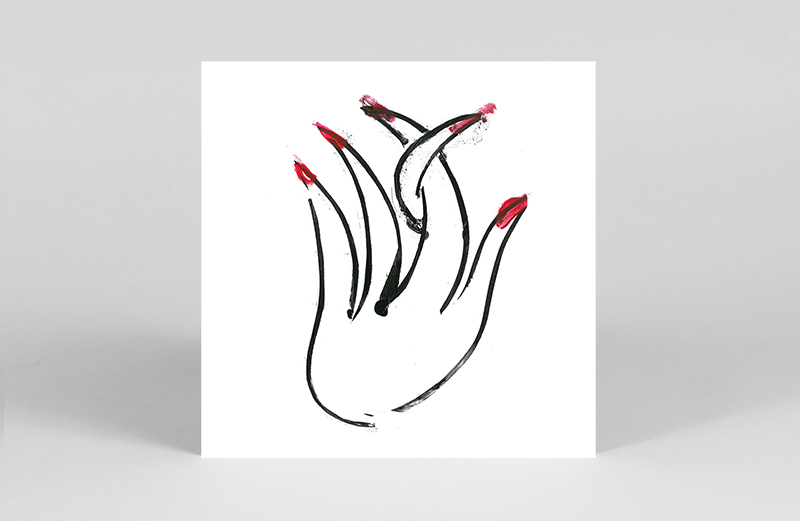 6. Nídia
Não Fales Nela Que A Mentes
(Príncipe)
Brilliantly inventive, Lisbon/Bordeaux-based producer Nídia's crafted a formidable combination of dance music and soul in second album Nao Fales Nela Que A Mentes.  Across the album, she explored Afro-Portuguese dance music and percussions, as well as showcasing the growing maturity of her production style and influences. For example, the album's intro weaves a melancholic, driving beats with silence. Elsewhere, 'Popo' moves through the sensibilities of trap, bouncing alongside waves of traditional Egyptian instrumentals, whilst 'Capacidades' invokes feelings of joy and nostalgia, all of which feeds into the final fanfare of 'Emotions'. In just twenty-nine minutes, Nídia sustains, and effortlessly nods at, a wide range of sounds, creating a sensational album along the way. – EH
---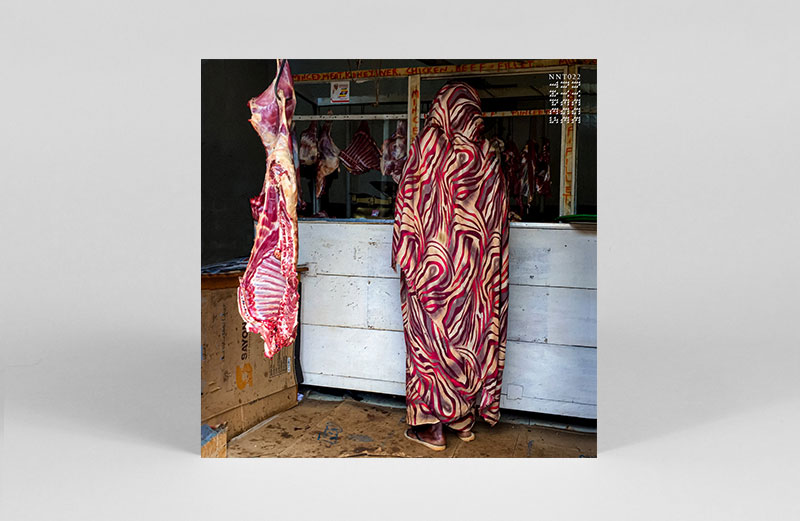 5. Duma
Duma
(Nyege Nyege Tapes)
At a certain point in 2020, it became hard to feel any kind of emotion other than a numb fugue, such was the regularity of the horrors that were continually unfolding. Kudos very much due then to Nyege Nyege Tapes, for all its output this year, which always assisted in helping you to catch feels, especially the gleefully abrasive Kenyan death metal of Duma. It was a storm of grinding fury, noise and ear-piercing drone, oscillated between demon summoning and apocalyptic destruction in equal measure, one that never gets tiresome with repeated listens. Though it marked Duma's debut, Martin Khanja (aka Lord Spike Heart, which is also our favourite artist name this year) and Sam Karugu are no stranger to Nairobi's metal scene. The album sees them intertwine to create a sound that is both death metal and industrial techno at the same time, Lord Spike Heart's vocals thrashing against pummeling production and guitar by Karugu. Lest you be surprised by what you found within, the cover was a vivid signpost to those who might be frightened easily – animal carcuses dangling and dripping from hooks serving as a metaphor for listening to the album the whole way through. – GH
---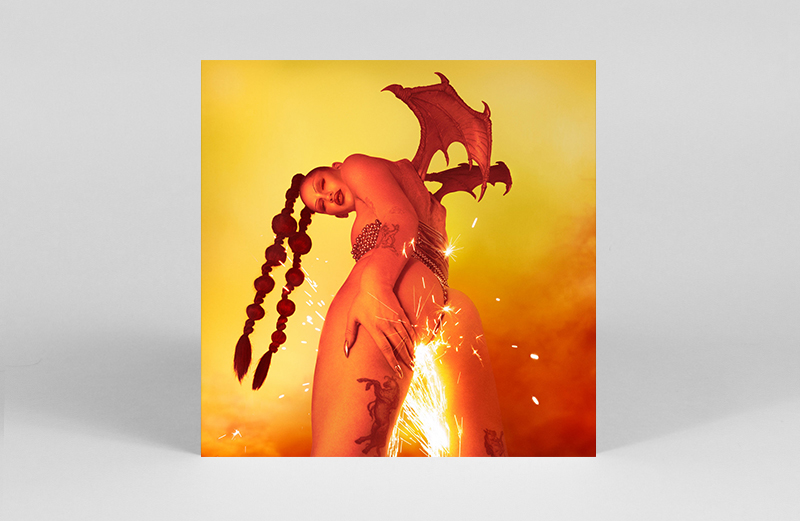 4. Eartheater
Phoenix: Flames Are Dew Upon My Skin
(PAN)
Distilled to Eartheater's most primordial – voice and guitar – Phoenix: Flames Are Dew Upon My Skin leaves behind hyper-production of past records in favour of what sounds like minimalism by comparison. Through this rawness, the multi-instrumentalist, composer, producer and vocalist transforms her music into precisely those cinematic realms she reached for, but didn't quite manage to attain, on previous albums. When much of the excessive flourishes are gone from the tracks, what's left is Alexandra Drewchin stripping herself down to her immense, three-octave voice, in all its beautiful glory. Drewchin still stuns with mesmerising electronic soundscapes, in a measured way. This is best seen on 'volcano' and also woven through moments across several other tracks . If you were still hoping for a dose of her former grandiose, Drewchin made sure to include this too – Phoenix: Flames Are Dew Upon My Skin's cover adorned with a photo of her winged and amidst flames, sparks flying from her posterior. The music video for 'How To Fight' also details this physiological phenomenon in real time. "I've cast myself into the flames, and risen once again, coated with dew like the morning," she sings. By returning to her own source, in 2020 Eartheater was reborn. – GH
---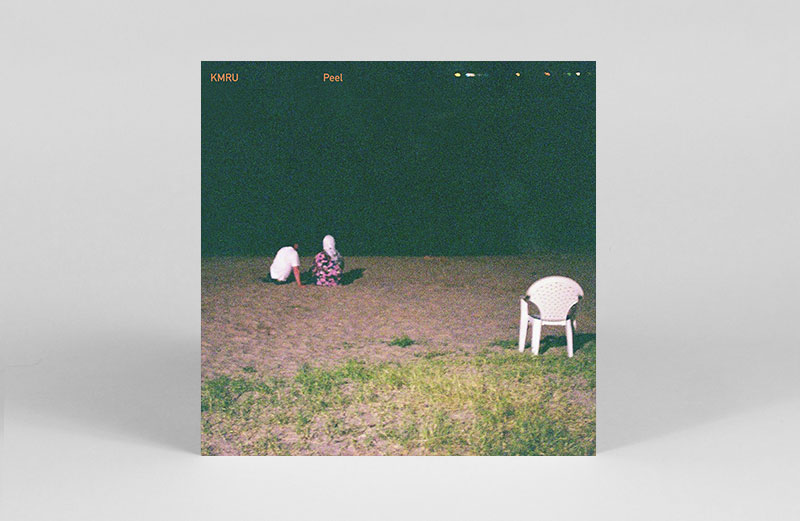 3. KMRU
Peel
(Editions Mego)
Shrouded in KMRU's undulating soundscapes lies a beautiful luminescence that radiates throughout. Sometimes the feeling is overwhelming, summoning the kinds of emotions that make you suddenly inhale sharply, catching yourself before it all comes tumbling out. Elsewhere, it conjures a kind of aural stillness equivalent to a misty, desolate lake's surface at sunrise.
That this depth of work was present across all of KMRU's releases this year makes Peel all the more impressive still, with ten EPs and digital compositions, in addition to three full length albums, released in the past twelve months alone. (His cassette album Jar – "a journey through the dust of time" that includes the breathtaking 'time of day' – also deserves special mention.)
Breaking through its own clouds, Peel's opener, 'Why Are You Here' envelops in a delicately lapping synthesizer across 15-sweeping minutes. And from that moment on, you are in a KMRU's capable hands, inhabiting a delicate world of his creation. Soon, the fugue giving way to waves of piano, to rainfall, to the ebb and flow of sound as it exists in his imagination. In 2020, finding solace through teleportive soundscapes felt as important as ever. Thanks to KMRU, we were able to do so. – GH
---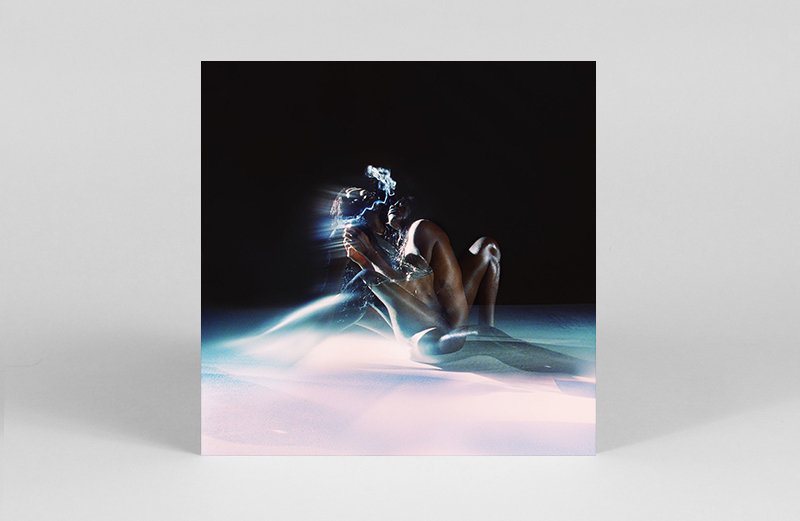 2. Yves Tumor
Heaven to a Tortured Mind
(Warp)
"I think I can solve it, I can be your all, ain't no problem, baby," Yves Tumor croons on Heaven To A Tortured Mind opener 'Gospel For A New Century'. It's a cry to a lover yes, but when considering the album as a whole it takes on new meaning. Particularly when songs like 'Kerosene!' echo this emotion: "I can be anything (oh, I can be), tell me what you need."
Amidst gleefully considered sleeze and his beguiling guitar, Yves Tumor's Heaven To A Tortured Mind celebrates himself – a queer, Black artist, two things that in 2020 are still severely lacking in rock music. That the album hasn't cemented him as the year's most thrilling rock artist following its release speaks volumes about the white-washing of guitar heroes in the music industry, rather than the power of the work he's created. Likewise, past records have seen Yves Tumor Heaven labeled as experimental, something to be re-examined in the context of his journey as an artist. Yes, he employs experimentalism (what great artist doesn't?), but listen to the second half of his previous album, Safe In The Hands of Love, and you'll hear hazy indie rock above all else. Perhaps then, it is because the music industry, and in particular rock factions of the music industry, haven't yet come to terms with Yves' one-of-a-kind ode to himself, which lies at the forefront of his hedonistic grunge. Yves can indeed be your, and our, all – he is a truly modern picture of what rock's future should embody. – GH
---
1. Sault
UNTITLED (Black Is) / UNTITLED (Rise)
(Forever Living Originals)
Buy UNTITLED (Black Is) / Buy UNTITLED (Rise)
When Sault first appeared in 2019 with 5 and 7, the mystery surrounding those releases was inviting in and of itself. Something big was on the way, but few could have predicted the power of the two albums they would release in 2020 – UNTITLED (Black Is), followed by UNTITLED (Rise).
The timing of UNTITLED (Black Is) was bittersweet poetry, as the death of George Floyd lit a powder keg around the world – one that has exploded many times before, and did so once again this summer. Call it synchronicity, or just life as normal for the global Black population. UNTITLED (Black Is) spoke to these moments, and daily realities.
In contrast, UNTITLED (Rise) sought to offer hope and light in a year where many have felt starved of such virtues. Tracks such as 'Son Shine' embody sheer joy and radiance wrapped electronic keys and strings, while providing an antithesis to (Black Is), which was more overtly expressive of the Black global struggle from the outset.
Perhaps, one of the reasons the albums were able to affect as many people as they did is thanks to their inclusive approach to the writing, as well as the fact that the only artist credited is Inflo, who produced the album. (Yes, those appear to be Cleo Sol's glittering and heartrending vocals heard on the albums too.) This allowed listeners from all corners of the Black African diaspora to feel as though both records belong to them, no one region owns the struggle, and while they sonically lean towards soulful funk, the sounds could have come from the USA, Africa, or Europe.
UNTITLED (Black Is) offers a full-bodied, transformative listening experience, while UNTITLED (Rise) gives us the language and freedom to imagine what our futures could be. And, as Cleo Sol sings on the bridge of 'Free' – "God's love is free."
These albums are gospel at their brightest – the collective testimony of Black people across the globe. – Jesse Bernard
---
Feature artwork by: Patrick Savile.