Published on
December 9, 2020
Category
Features
Modern classical, breakbeat, lo-fi hip-hop, techno, neo-soul, and more.
2020: the year when the world shifted from under our feet. This included beloved clubs, venues, and everything in between, around the globe – the places where many of our favourite 12″s and singles would, in any other year, have truly come into their own.
Despite this, artists lifted collective spirits, while bringing all kinds of versions of a dance floor to our homes along the way – euphoria, melancholy, face-melters, you name it.
These are the singles and EPs VF Magazine adored this year.
VF Magazine's end of year coverage highlights our favourite records from the past twelve months – music the editorial team returned to over and over again in 2020.
---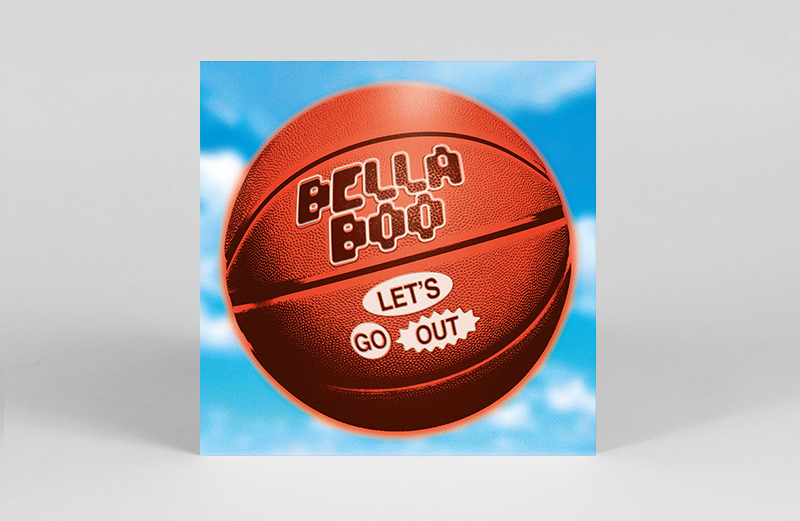 21. Bella Boo
Let's Go Out
(Running Back)
Bella Boo followed her 2019 debut album Once Upon A Passion with an extended EP on Running Back, Let's Go Out. Channeling bubbing house euphoria across the EP's eight-tracks, Borbély crafts glistening electronics with a subdued touch – well suited for early morning festival sunrises as well as places closer to home. While the EP's title may not be feasible right now, hopefully soon we'll all be safely listening to it in its rightful place in the very near future. – Lazlo Rugoff
---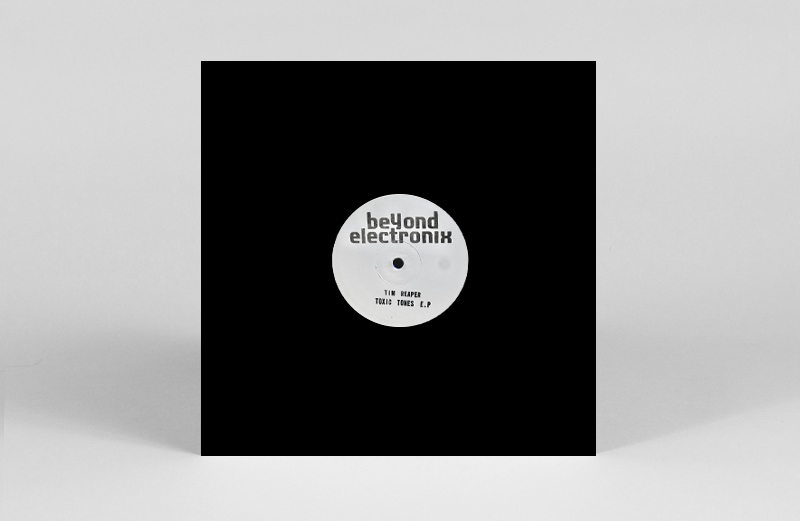 20. Tim Reaper
Toxic Tones
(Beyond Electronix)
London producer Tim Reaper released four solo EPs this year that could have made this list, alongside compilations on his own label that he also appeared on. However the ethereal, silky smooth jungle of his Toxic Tones EP on Beyond Electronix was by far the most loved of these records. Weaving delicate keys, emotional crescendos, and warped acid through mach speed percussions, these are beautiful, 'heads down eyes closed' tunes for anytime and anywhere. – Gabriela Helfet
---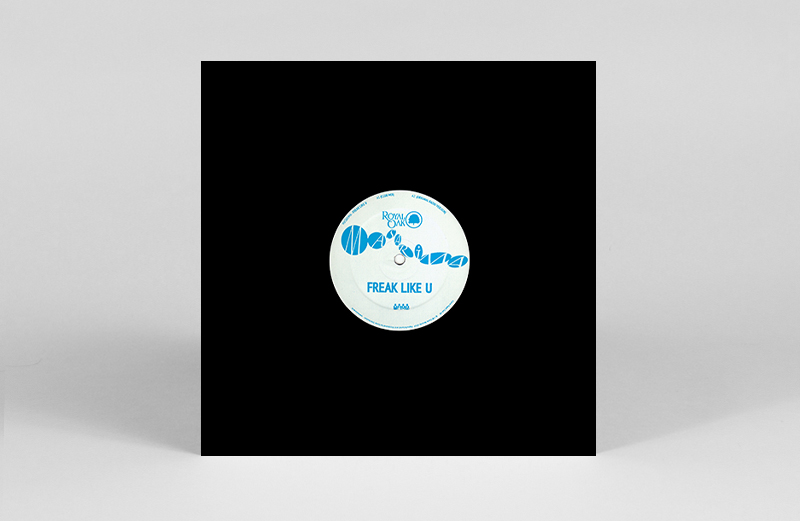 19. Masarima
Freak Like U
(Clone Royal Oak)
Many of the world's best songs are odes to letting your freak flag fly: Missy Elliott's 'Get Ur Freak On', Jodeci's 'Freek'n You' (and the MK rework), Egyptian Lover's 'Dial-A-Freak'… you get the idea. Enter Masarima's 'Freak Like U' to this pantheon of weirdo-loving greats, with its own toast to letting the bizarro being inside yourself out into the wild, with gusto. Though 'Freak Like U' sonically resembles an Italo house classic resurrected from the archives, it's actually brand spanking new. Spank being the operative word here, thanks to its abundance of slapping percussive whips. A dance floor stormer, with some of the finest synthesizers of the year, brace yourself for the party that unfolds when you hear this in a dark basement in 2021. – GH
---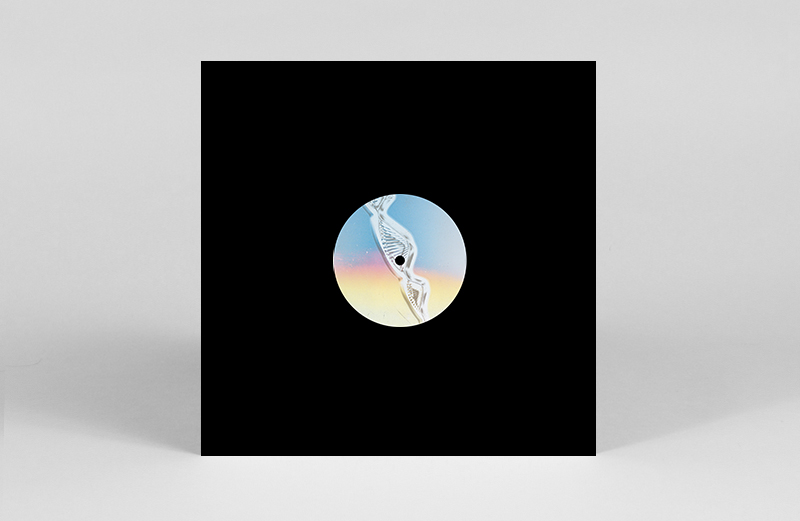 18. ELLES
summers_of_love
(Naive)
"A melodic ode to melancholy moments spent in clubs and broken romances captured in the snapshots of a strobe," London producer ELLES made her debut on Naive's main imprint with Summers_Of_Love, following the release of emo_ecstacy_everything on the Naivety sub-label in 2019. To help you catch a feel from the outset, opener 'gotchu' reels your heart in thanks to kaleidoscopic pianos. At this point, the EP continues on to explore emotional electronics further, albeit with a peppier pace, in the roboto shakes of 'WRTRGRER4A' and two-stepper 'put on our classics'. Before the pace gets too frenzied, the proceedings are finished with a keys-led groove ballad closer, 'end of the night'. – GH
---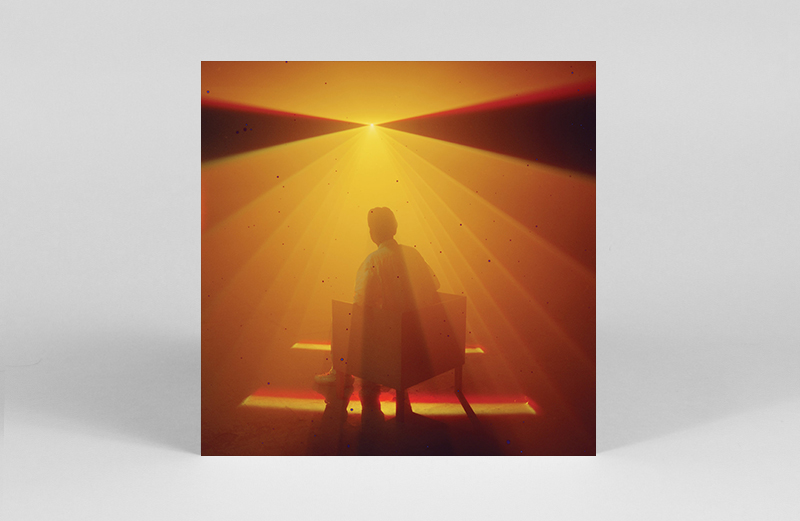 17. Galcher Lustwerk
Proof
(Ghostly)
Cleveland-raised, New York-based producer Galcher Lustwerk is a master of his craft – over the last 5 years his output has been nothing short of sensational, and his latest EP Proof on Ghostly is a further continuation of this excellence. It also features a mighty remix from rising production duo AceMoMA, formed of AceMo and MoMA Ready, whose output was next level and on repeat throughout 2020. Their remix of 'Speed' is hectic – in a good way – with sobered effects on the drums taking away the power of the hit, while maintaining a powerful frenetic energy that encapsulates the blissful chaos of the dance floor. The other tracks on Proof showcase Galchers signature lyrical style, a series of poetic words against stripped back, forthright beats. Definitive highlights come in the form of halcyon 'Another Story (Another Version)' whilst more club-orientated sounds are delivered in the thumping percussion of tracks like 'Leave'. Elsewhere, titular track 'Proof' shows that his dance floor-ready aesthetic is enhanced by his vocal musings, to create a truly powerful and distinct sound. – Emily Hill
---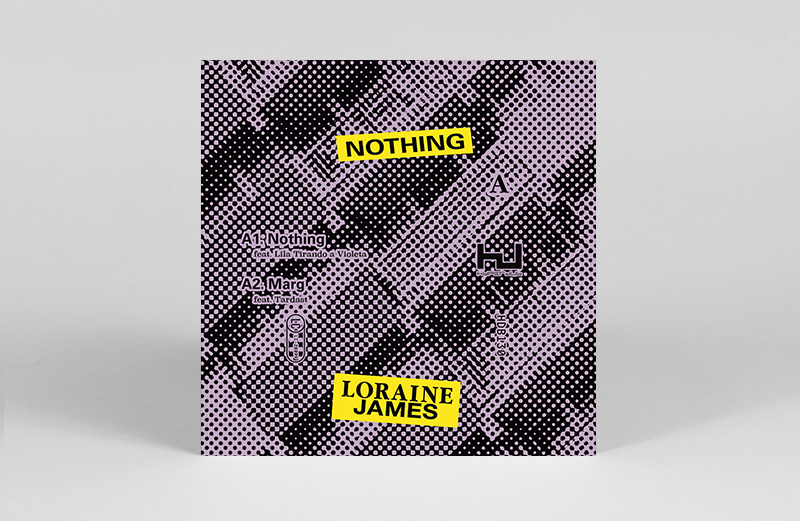 16. Loraine James
Nothing
(Hyperdub)
Responding to Loraine James' public call for collaboration, Lila Tirando a Violeta, Tardast, and Jonnine Standish joined her for an EP of hybrid club styles and a narrative that passes from "numbness to a kind of clarity." Within this shift, impulsive electronics and imaginative production set each track off along differing trajectories, and an initial refrain of "we don't feel nothing" unexpectedly turns its way to the emotive-pull of closer 'The Starting Point. – James Hammond
---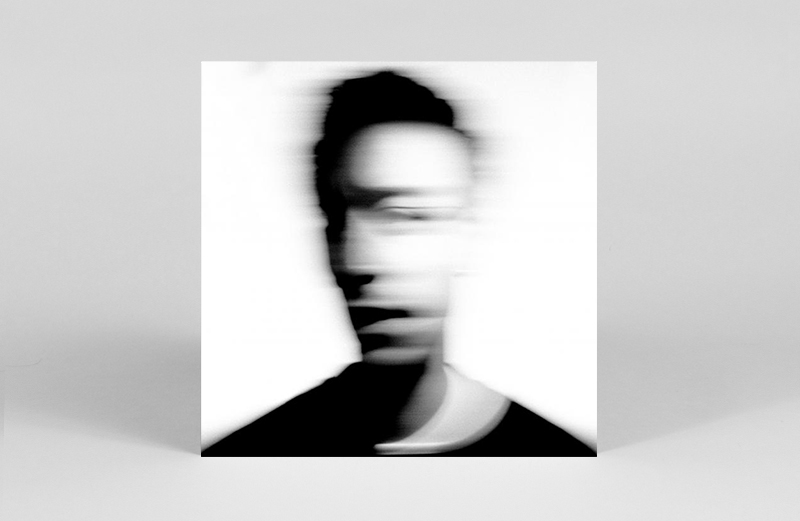 15. Madloyle
Yesterday
(Virgin EMI)
Loyle Carner links up with Madlib on production duties on 'Yesterday', and as is to be expected from a Madlib affair, the record features a beautiful, looped sample. In this case, it's the shimmering Chicago soul of The Si-berians' 'This Is the Ending of Our Love'. (The instrumental previously appeared as a 1:13 minute track on The Beats (Our Vinyl Weighs A Ton) soundtrack, albeit in a shortened, and less percussion-heavy, form.) Atop the musical framework, Carner lyrically explores "what it is to be Black and white, in a world where you pretty much have to be one or the other. It hurts that the way I felt about my race back then is the same way I feel now…" The result is both as thematically affecting and poignant as it is sonically enriching, thanks to the power of Carner's lyricism married with the heartrending quality of the The Si-Berian's pitched-up choral hook. – GH
---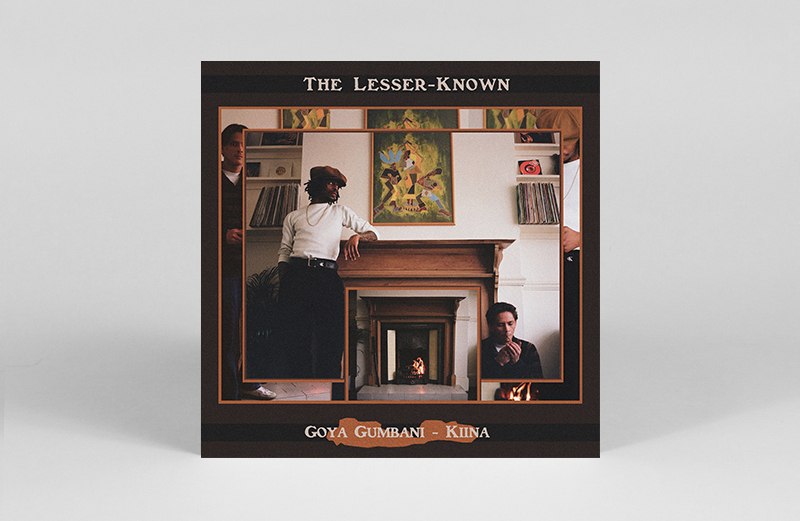 14. Goya Gumbani & Kiina
The Lesser​-​Known
(GGwav Records)
Laying hypnotically slow-grooving flow atop soul and jazz samples, New York-born, London-based rapper Goya Gumbani's collaborative EP with producer Kiina, The Lesser-Known, isn't merely a collection of songs as it is a whole mood. Upon first listen, the record may be confused as being 'Blasé' – as the EP's standout tune may suggest – however repeated listening reveals that the tracks contained within are anything but. Rather, it's meticulously thoughtful in production, delivery, and style throughout – reminiscing of Guru as a result of the jazz-hued samples as well as Gumbani's delivery. The Lesser-Known is one of several releases from Goya during 2020. His most recent – a collaborative EP alongside Oliver Palfreyman – is also a gem that likewise will leave you all the more eager to hear what's next.
---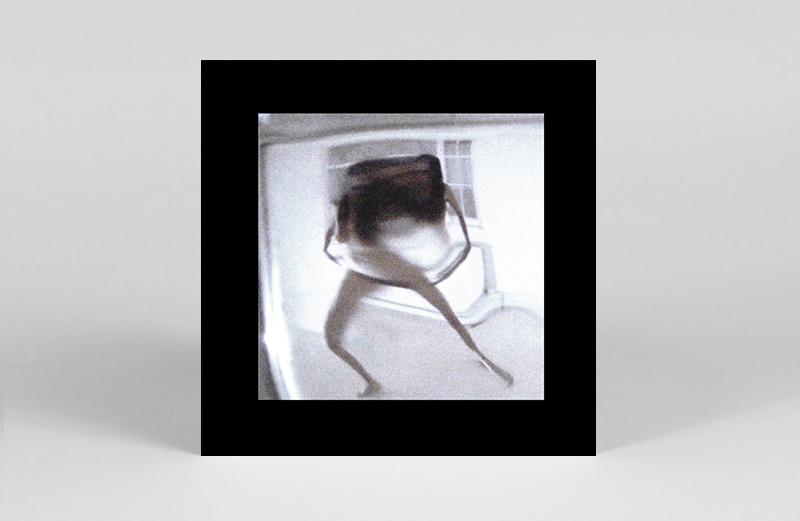 13. Penelope Trappes
Eel Drip
(Houndstooth)
Building on a songbook of slow shifting melody that readily welcomes the spectral, Penelope Trappes' Eel Drip reaches out to the idea of honouring the dead and "the passing of lives, within you and beyond you." With voice as its keystone, the EP sets all manner of atmospherics in motion, binding its carefully measured pace to visions of eels and sounds resting between worlds. It caps off a stellar year from Houndstooth, with another honourable mention going to Hodge's Shadows in Blue remix 12″. – JH
---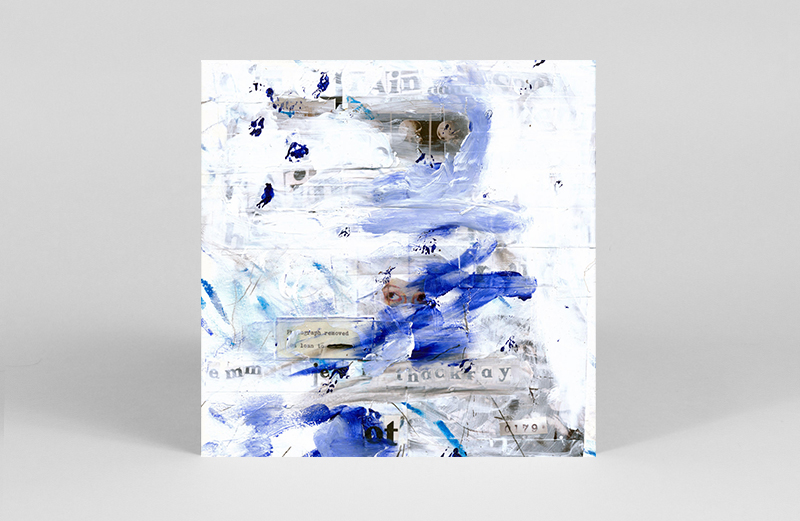 12. Emma-Jean Thackray
Rain Dance
(Movementt)
Multi-instrumentalist and producer Emma-Jean Thackray launched her new label Movementt this year, with inaugural EP Rain Dance. Fusing slow-burning jazz, led by her singular trumpet musings, with electronics and hip-hop, the four tracker carried the sonic torch from her Ley Lines EP, while taking her into new territories along the way. First track 'Rain Dance' / 'Wisdom' is a trumpet and keys slow groove to laze away your days to, while 'Open' nods to beat maestros like Dilla, and 'Open (again)' unfolds into improvisatory shapes. The EP is closed out with the deeply groove-inducing bubbler 'Movementt' – a track that's perfect for dance floor jams, and bedroom boogies alike. – GH
---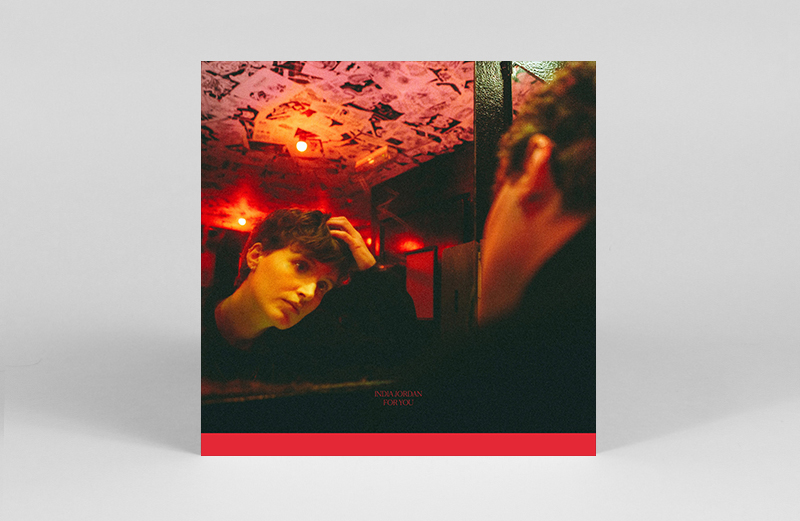 11. India Jordan
For You
(Local Action)
Flailing your limbs above you in dance floor ecstacy may have felt like a distant memory in 2020, until India Jordan stepped in mid-year to save the day, with an EP that gleefully reminded you of what that feels like, no matter where you are. Across For You's halcyon-hued, filter-house-fuelled, six tracks, which also nod to d'n'b and happy hardcore influences, Jordan shows their greatening mastery at combining succinct vocals around a glossy build. 'I'm Waiting (Just For You)' and 'For You' steal the show (and your hearts) in that regard with their deceptively simple, yet difficult to get just right, perfect combination of short and memorable lyrics teased around an energetic hook, and the right amount of flourishes. In the case of 'I'm Waiting (Just For You)' it's all about the string loops, while 'For You' achieves the feeling with a keys crescendo. The three tracks that follow – 'Emotional Melodical', 'Rave City', and 'Westbourne Avenue' – are vocal-less, but still encapsulate this sentiment, while shifting focus to silky smooth synthesizers and percussions instead. These are the kinds of tunes that make you want to be wrapped in the arms of all of your friends at once. – GH
---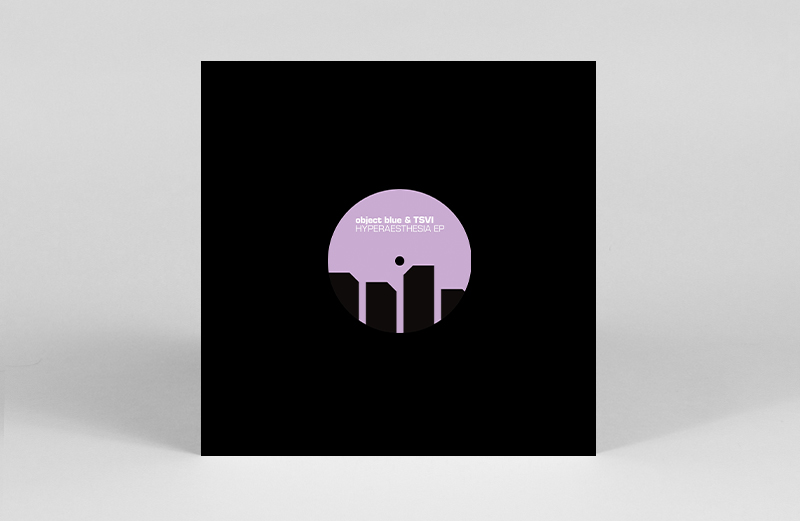 10. object blue & TSVI
Hyperaesthesia
(Nervous Horizon)
object blue & TSVI craft fittingly anxious club music for this anxious (albeit decidedly club-less) time on Hyperaesthesia. Bringing together TSVI's percussive panache with object blue's electronic experimentations, the duo create what they term "body music." 7-minute opening track 'Thought Experiment' sees mechanical drums tumble through a backdrop of skittering electronics – imagine what it sounds like if a mechanical Frankenstein's monster came to life – while 'Turing Machine' weaves in dislocated breaks to explore more chaotic grounds. The EP also features a remix from Loraine James – whose Nothing EP also won our hearts this year. – LR
---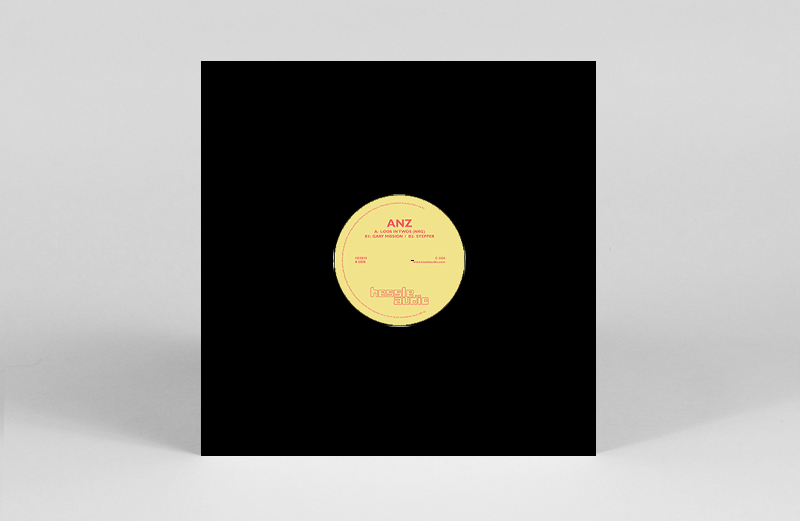 9. Anz
Loos in Twos (NRG)
(Hessle Audio)
Manchester producer and DJ Anz – a firm favourite in 2019, thanks to her blazing DJ sets, annual Spring/Summer Dubs collection, and excellent Invitation 2 Dance EP – continued to similarly endear this year, despite not being able to see her play in person. This was thanks to the 2020 edition of her aforementioned Spring/Summer Dubs series, which saw its physical release in the form of a beautiful package designed by Patrick Savile, as well as the highlight – Loos in Twos (NRG). An EP that's raring to be unleashed on clubs when they re-open, the Hessle Audio three-tracker is lead by its title tune k, alongside two further cuts, 'Gary Mission' and 'Stepper'. A-side 'Loos In Twos (NRG)' is a raucous breakbeat bop that begins with a deceptively slow intro before unleashing its gleeful mayhem. On the flip, 'Gary Mission' twangs itself out into an ecstatic trance on high, once again lead by its boss percussive backbone. Anz then closes it all out with the echoing 'Stepper' featuring dub-hued bass, and the word "go" over and over again until you've reached maximum excitement. All killer, no filler, guaranteed to be dance floor winners from Anz. – GH
---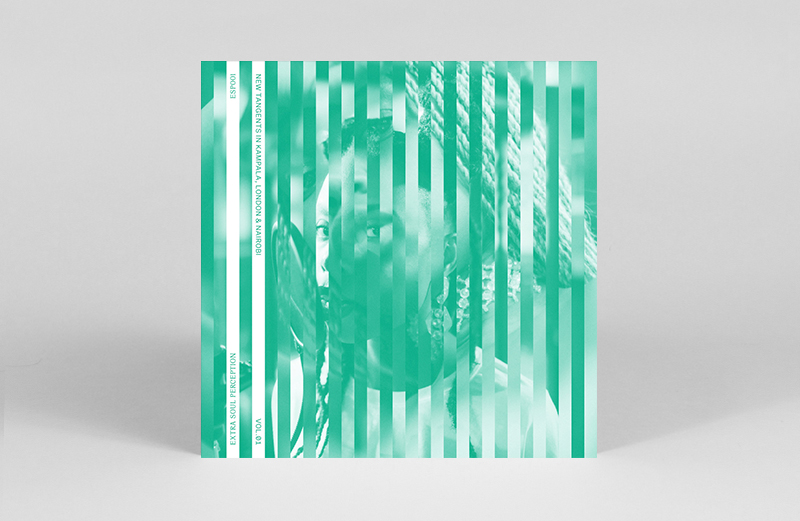 8. Various Artists
New Tangents In Kampala, London & Nairobi Vol. 1
(Extra Soul Perception)
Extra Soul Perception is an eight artist collective from Kampala, London, and Nairobi, who united in Kenya for collaborative recording in 2019. The cohort features Faizal Mostrixx (Ug), Hibotep (Ug), K15 (UK), Karun (Ke), Labdi (Ke), Lex Amor (UK), Lynda Dawn (UK), and Maxwell Owen (UK). Vibrantly encapsulating the creative spirit from these sessions , ESP fluidly draw sonic links between international scenes and sounds. Lead by glittering vocals throughout, its five-tracks merge styles including soulful r'n'b, gqom, Swahili rap, and lo-fi spoken word refrains for example. The EP also features one of the most stunning, soulful slow jams of the year: Lynda Dawn & Bes Kept's 'Roses'. – GH
---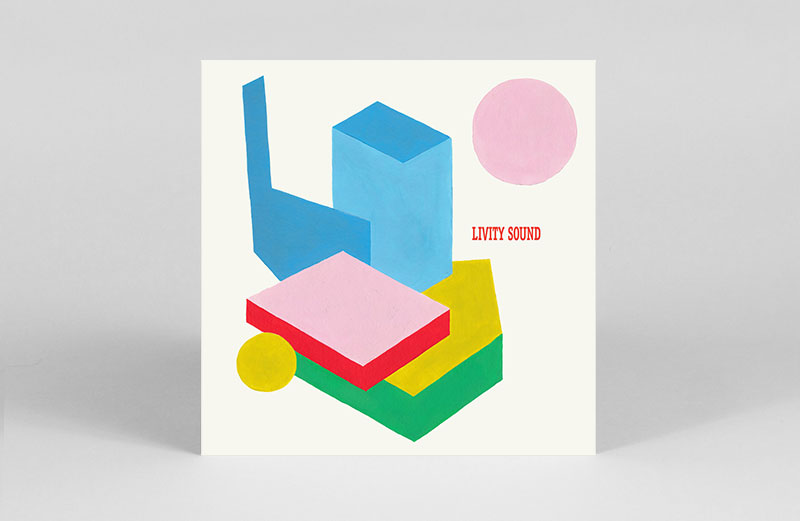 7. Azu Tiwaline
Magnetic Service
(Livity Sound)
Working at the intersection of dub, minimal techno and traditional Amazigh music, the crux of Azu Tiwaline's Magnetic Service lies in her ability to contrast expansive sounds with more grounded rhythms. On 'Tessiture', repetitive drum rhythms juxtapose spectral whispers and cooling breezes of twinkling sonics, while the aquatic sounds weaved through 'Terremer' oppose its techno repetitions. Meanwhile, collaborative tracks with sound artist Cinna Peyghamy, 'Tight Wind' and 'Magnetic Service', explore into cavernous rhythms and trance-inducing drum patterns. As a whole, Magnetic Service borders on the psychoacoustic: repeatedly teasing the listener, as if it may slip away into more abstracted realms, before Tiwaline re-grounds it through her percussive work. – LR
---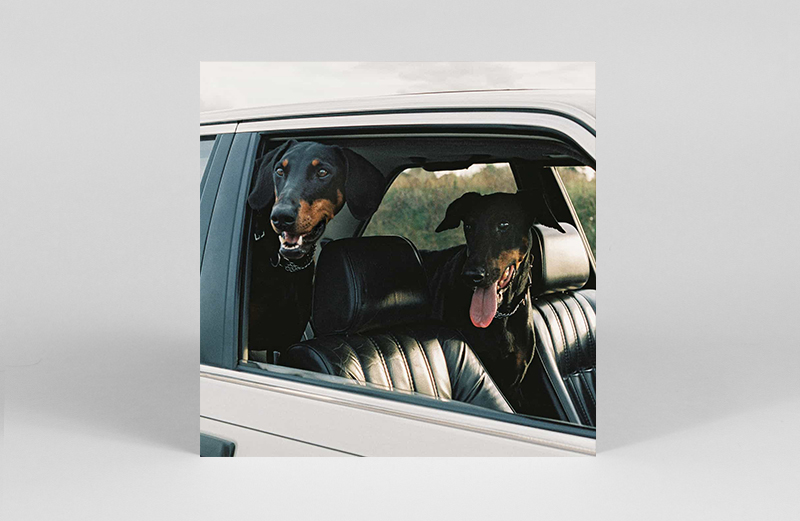 6. Overmono
Everything U Need
(XL Recordings)
As lockdown hit in early 2020, Overmono (aka brothers Tom and Ed Russell) ensconced themselves in their Bromley recording studio, subsequently creating Everything U Need. Self-described as their "most complete record to date", the resulting four-tracks are yet another dose of euphoria from the duo, in first position to be unleashed through the speakers of every club when it's safe to do so. Self-titled opener 'Everything U Need' is a synthesizer-led bangerissimo, all 'hands in the air' crescendos and swirling refrains, before 'Aero' revs up engines in a similar, yet more understated vein. On the flip, 'Clipper – Another 5 Years' takes skittering breaks to a higher plane, followed by the sci-fi, cerebral noodlings of 'Verbosa' to close it all out in ecstatic fashion. – GH
---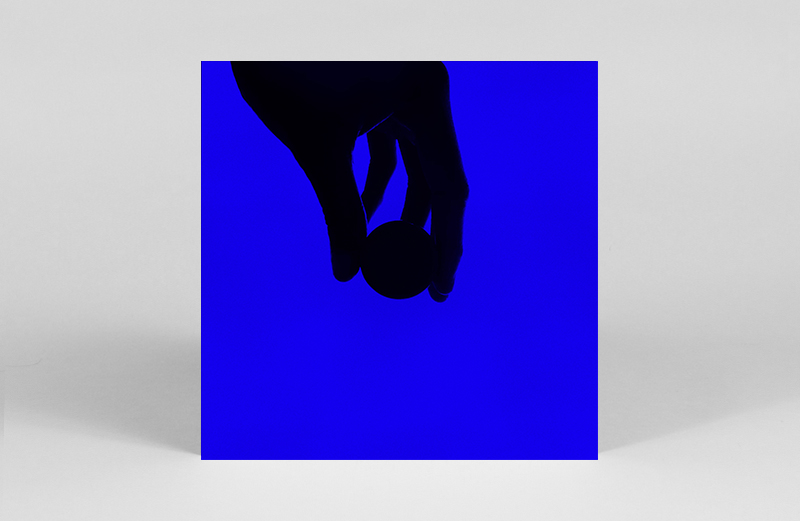 5. Little Simz
Drop 6
(Age 101)
Born out of the UK's first lockdown period, London rapper Little Simz returned to her Drop 'mixtape' series for its sixth instalment. Across the EP's 5-tracks, Simz largely rolls solo, aside from one cameo from Alewya on the final track 'where's my lighter'. Though the first track is called 'might bang, might not' rest assured, all five tracks decidedly slap. Though the circumstances of the year fuelled its paired-down backing instrumentals and production compared with her 2019 album GREY Area for example, this leaves the focus entirely on Simz. As a result, it allows for her whip-sharp, fast-flitting flow to shine bright, showing why Simz is easily one of the rappers in the UK in 2020. Trust that hearing Simz perform these tracks in the future will also bring further magic to them, thanks to her next-level live prowess. – GH
---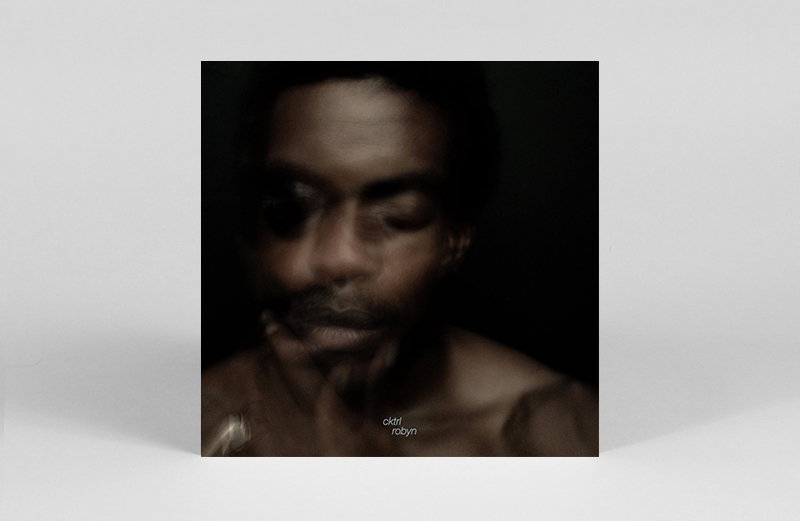 4. cktrl
Robyn
(Touching Bass)
"Exploring contemporary-classical from the Black perspective", multi-instrumentalist and composer cktrl's Robyn EP managed to capture and bottle all of the myriad of emotions any one person can feel in a calendar year, wrapping it in a soliloquy of pain and healing. Featuring cktrl on clarinet and tenor saxophone, it also includes cameos from Duval Timothy on piano, Shirley Tetteh on electric guitar, and Coby Seh on bass guitar. The opening track on the vinyl release, 'dreams of you, are too much to speak' is saddening, while also managing to conjure feelings of love, with his clarinet exuding further joy that gently lifts throughout – a sentiment that resonates across the EP's six tracks. – Jesse Bernard
---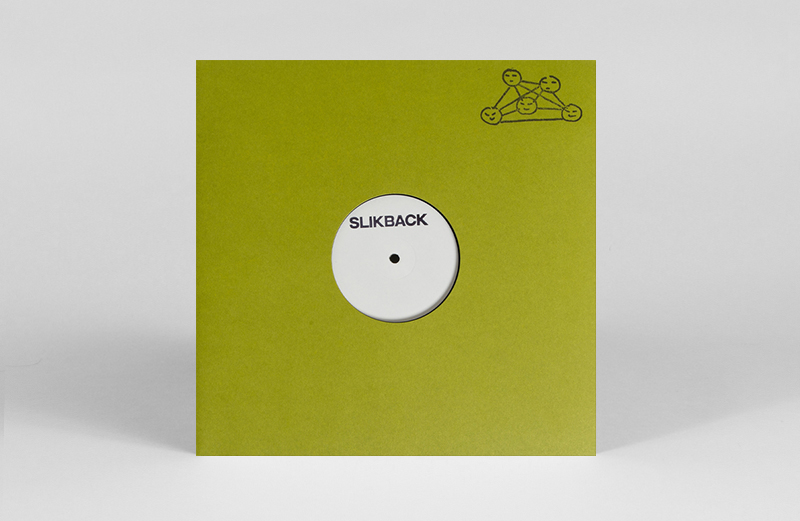 3. Slikback / Soda Plains
Split
(PAN)
Ever prolific, thrilling Nairobi-producer Slikback and Hong Kong-producer Soda Plains joined forces for PAN's Split series with heavy electronic oscillations. On the A-Side, Nairobi-producer Slikback stutters fragmented electronics into live-wire techno and back again, descending in-and-out of a rhythmic haze. Meanwhile on the flip, Soda Plains kicked the bpm up a notch with two whirling, peak-time slammers. The result is easily one of the best offerings in the Split series yet. Slikback also released two, 30-track digital albums on Bandcamp –  / / / and / / / II. These sixty (!) tracks are a laser sharp, excitingly eye-brow singeing ride, further reaffirming Slikback's status as one of our favourite producers over the last few years. – GH
---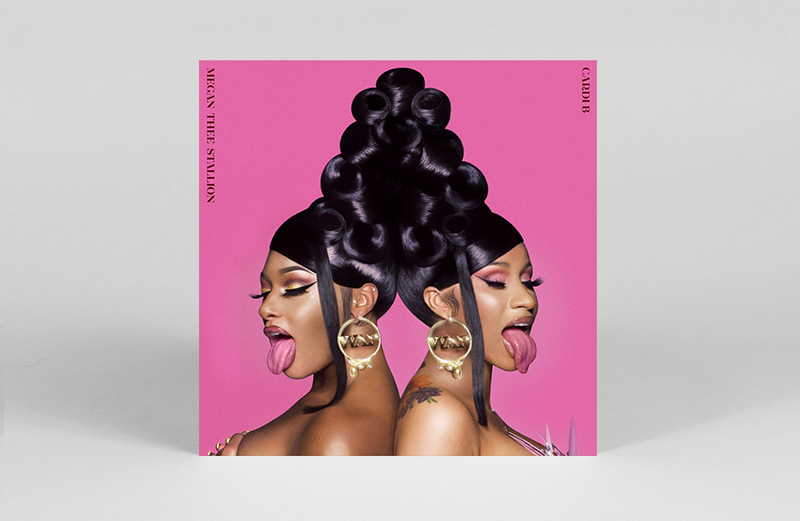 2. Cardi B ft. Megan Thee Stallion
'WAP'
(Atlantic)
In this house there are hoes, and they are to be celebrated: "certified freak, seven days a week, wet ass pussy," begins Cardi B on her now iconic 'WAP'. Championing female pleasure, and an ode to the pussy in all its forms, she enlisted Megan Thee Stallion for what became perhaps the year's most memorable tune, complete with a music video to match its extremely big mood. The track also featured a sample of Frank Ski's immense Baltimore club anthem – Whores In This House – bringing the original back into public consciousness too. Maybe Cardi B and Megan Thee Stallion knew this track would be too much for the club when it was first unleashed, so they gifted it to us all during lockdown, knowing that someday, the song will make it cream, make it scream and out in public make many scenes. That is some wet ass pussy. – GH
---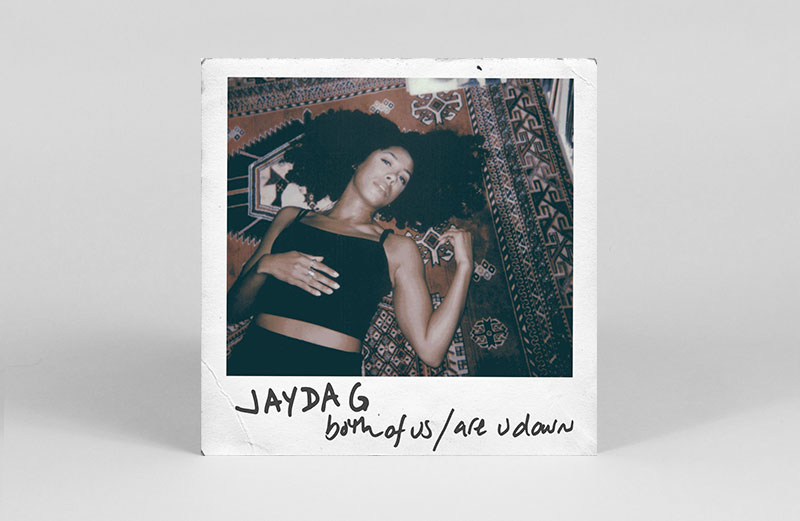 1. Jayda G
'Both Of Us' / 'Are U Down'
(Ninja Tune)
Happiness was harder to come by in 2020, perhaps more so than ever before, and euphoric happiness harder still. "Things can feel really fucking depressing at the moment," Jayda shared, when explaining why she decided to release her frequently track ID'ed, piano-led, house tune 'Both Of Us' during a largely gig-less year. "But the amount of messages I've been getting about the track, even during lockdown when people are unable to even be in clubs or at festivals, that really convinced me that now was the right time." Leave it the ever effusive Jayda, even when we can't experience her pizzazz, or these tunes, in person, to bring the party to us, no matter where we were. "I just want to be with you", extols the chorus as it loops through itself, before retreating into a warped slow-mo shuffle.
You know what's coming at this point, it's the chorus again. Even though it's an expected return, it makes the moment the bpm gets whacked-up again no less satisfying. Dancing around its 'doo da da doo doo da doo doo doo doo doo' piano riffs, suddenly you you realise you're beaming in your kitchen, swaying like a palm frond in a tropical breeze, forgetting that you're standing by a sink filled with dirty dishes rather than speaker stacks instead. (Its B-side, 'Are U Down', which waxes lyrical about 'feeling super down' atop an understated riff, also hit solidly too.) I just want to be with you… – GH
Artwork by Patrick Savile.