Published on
May 7, 2015
Category
Features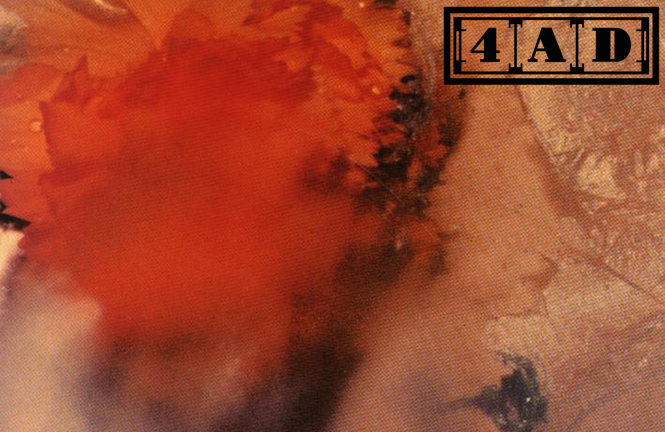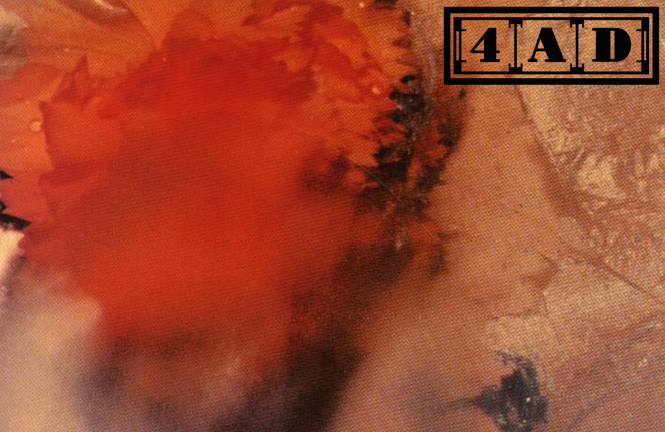 With contributions from key players of past and present including enigmatic founder Ivo Watts-Russell, 4AD biographer Martin Aston demystifies one of the UK's most influential labels.
---
Words: Martin Aston
---
Independent labels with proven longevity are, almost without exception, reflections of their patrons. So it goes with the four cornerstones of Britain's post-punk apocalypse – Rough Trade, Factory, Mute and 4AD, and three of them (Factory being retired years before Antony Wilson's death from cancer) still survive today. Out of that trio, 4AD's current success is more on a par with its original incarnation than its peers. Compare 4AD 'Past', which embraced the likes of Bauhaus, The The, The Birthday Party, Cocteau Twins, This Mortal Coil, Dead Can Dance, Throwing Muses, Pixies, The Breeders, Lush, Red House Painters, Belly and Mojave 3 to 4AD 'Present', which currently includes Grimes, Bon Iver, Deerhunter, The National, Ariel Pink, Future Islands, tUnE-yArDs, Scott Walker, Daughter and Purity Ring. But with Rough Trade and Mute still manned by their original founders (Geoff Travis and Daniel Miller respectively), 4AD is the only one of the original quartet to have survived with a new label head replacing its original spearhead Ivo Watts-Russell.
The transition from one era of art-rock adventurism to another, didn't happen without dissent and a depleted reputation, while Watts-Russell has never again worked in the music industry following his departure from 4AD. But the music endures, with as many unappreciated releases as there are acknowledged classics.
4AD began, in 1980, in one of the London offices of the small Beggars Banquet record retail chain, by two of the staff, Ivo Watts-Russell and Peter Kent. The latter says that demos were arriving en masse in the wake of Tubeway Army's number one success on Beggar's own independent label.
Ivo Watts-Russell: "We'd regularly rush upstairs to convince Martin and Nick that they should get involved with something like Modern English, as opposed to what they were involved with. Eventually, Beggars got fed up with us pestering them and said, 'Why don't you start your own label?'"
Peter Kent: "Ivo and I clicked as people. It was like I was Roxy Music and he was Captain Beefheart, but we appreciated where each other was coming from. He was mellower; I was more outgoing."
Beggars Banquet donated a start-up fund of £2,000. Kent got to christen the label, choosing Axis after Jimi Hendrix's Axis: Bold As Love album. Four singles were released, including 'Dark Entries' by Northampton quartet Bauhaus before an already existing (German-based) Axis complained. Ivo noticed the letters '4AD' on a flyer and the label had a new name.
Watts-Russell: "What I loved about 4AD was that it meant nothing. No ideology, no polemic, no attitude. In other words, just music."
Progenitors of 'goth rock', Bauhaus were an instant success. The intention was always to feed Beggars Banquet's label, which had the bigger budgets to develop acts that could potentially cross over to the mainstream. But it turned out that Bauhaus were the only 4AD act to make the move. And musically, the official 4AD debut was a harbinger of the musical ambition to come.
---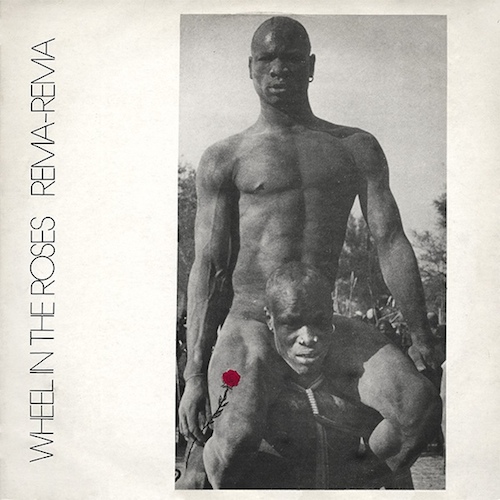 Rema-Rema
Wheel In The Roses
(1980)
North London quintet Rema-Rema had roots in punk rockers The Models, but were true post-punk exponents, more ambitious and experimental, starting with 35 seconds of gleeful howls and screams that preface the crawling 'Feedback Song'. The combative mood extended through the other three tracks, including a live version of 'Rema-Rema', a self-titled anthem as joyous and liberating as it was menacing and abrasive.
Watts-Russell: "When I heard Rema-Rema, I knew it was a sea change for 4AD. It carried forward the idea that this little thing we'd started would really mean something." 
There was just one small hitch; even before the EP was released, Rema-Rema had imploded, with guitarist Marco Pirroni bailing to join the new Adam & The Ants. Kent's tenure at 4AD was brief too, lasting just one year, citing Watts-Russell's unwillingness to embrace more eclectic, dance-centric pop such as Duran Duran, Ministry and 'bad taste' drag queen actor Divine.
Kent: "I wanted to be commercial. To have money to spend on bands."
Chris Carr (freelance PR): "Ivo wasn't remotely interested in what the majors were doing, only in developing the punk ethos, where punk meets art, and not for commercial gain."
Watts-Russell soon came into his own when he signed Australia's hell-raising The Birthday Party, fronted by Nick Cave, who embodied his drive to work with trailblazers over artists that was part of a trend. Ivo himself more closely identified with subtler, brooding atmospheres than The Birthday Party's punk blues, such as the instrumental quartet Dif Juz.
---
Dif Juz
Huremics
(1981)
Fronted by South London brothers/guitarists David and Alan Curtis, the band were pioneers, as their debut EP Huremics took a more freeform approach than the more typical R&B-based sounds of rock'n'roll, incorporating dub and ambient influences. In doing so, Dif Juz uncannily predicted the similarly adventurous post-rock movement of the mid-Nineties. Like the band's name (was it a variation on Different Jazz, or 'Diffuse'?), the EP's four tracks 'Hu', 'Re', 'Mi' and 'Cs' spelt out an imagined word that hinted at something indefinable.
This indefinable quality expanded into the visual medium when Watts-Russell felt 4AD lacked proper art direction for its record sleeves. He hired Vaughan Oliver, a man whose anarchic vision proved as integral to the 4AD story as Watts-Russell.
Vaughan Oliver: "The first thing I ever wrote on a toilet wall was the words 'To suggest is to create; to describe is to destroy'. So said French photographer Robert Doisneau, and it struck me as the perspective that I come from. To keep things open to interpretation."
Watts-Russell: "At every 4AD show over the next couple of years, Vaughan was talking into my ear about building an overall identity for the label and, ultimately, a trademark, and me giving him a job! It had already occurred to me because of what Peter Saville had done for Factory, providing a continuity that people would come to trust."
Oliver: "I was obsessed with the idea of working for an independent label and I would have told Ivo he needed a logo and consistency, to express identity. The role models were ECM and before that, Blue Note. Ivo got the idea straight away. In my mind, he wasn't into selling units; he loved the music and wanted people to hear it, and he cared so much about it that he wanted to package it properly."
Oliver's trademark (assisted by photographer Nigel Grierson, and subsequently fellow designer Chris Bigg) was endlessly bewitching, beguiling and beautiful images from his own warped imagination (a man who, for The Breeders' 1990 debut Pod, stripped down to his underpants in a suburban London flat, strapped on a belt of dead eels and enacted a fertility dance for the camera). 4AD's covers helped create an indelible label identity, and a collectors market, second to none, where fans had to have every single artefact that the label produced.
Craig Roseberry (American fan): "I understood from 4AD artwork, which was just as left field, that 4AD was coming from an art aesthetic more than simply music. It was informing me how to see the world. [4AD] was something to obsess over… It was more obscure and niche and when you found it, you cherished it because it seemed to appear out of nowhere. It had such mystique. But what struck me the most was the catalogue numbering! So I had to own it all, and file everything in sequence. 4AD was more than a record label or art house; it became a culture." 
With hindsight, nothing defined 4AD and its hothouse culture more than Scots trio Cocteau Twins.
Robin Guthrie: "We first saw The Birthday Party open for Bauhaus, and we started to follow them around on tour. We were just teenagers, and painfully shy, but we started talking to them after shows. Eventually they said, are you in a band? Yeah, we said. They said they'd met these people in London – which was 4AD."
---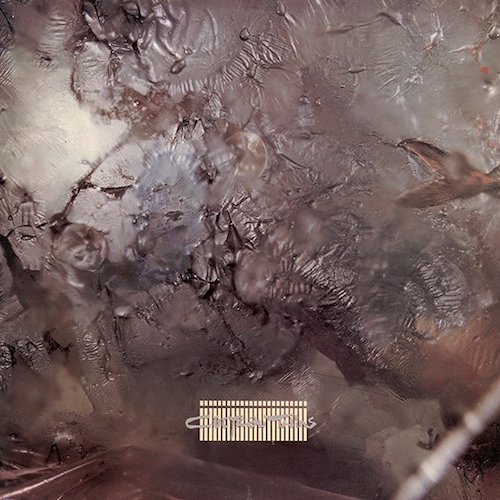 Cocteau Twins
Head Over Heels
(1983)
Guitarist Robin Guthrie and singer Elizabeth Fraser dropped in a cassette demo to the 4AD office.
Watts-Russell: "I immediately enjoyed it. It sounded familiar, like Siouxsie & The Banshees, though with a drum machine. And a voice you could barely hear. There was no indication that Elizabeth was great or bad. But the power of the music made me call them to suggest they make a single."
At the recording session, Watts-Russell was astonished to hear the powerful, plaintive, hair-raising power of Fraser's voice. They set about making an album, 1982 debut Garlands, but 1983's Head Over Heels was a startling leap forward, a lush, panoramic drama that far exceeded Garlands' starker origins and extinguished all convenient Banshees comparisons. The sound nailed 4AD's core sensibilities: "beauty, mystery, dream logic and emotional fragility," according to The Guardian.
---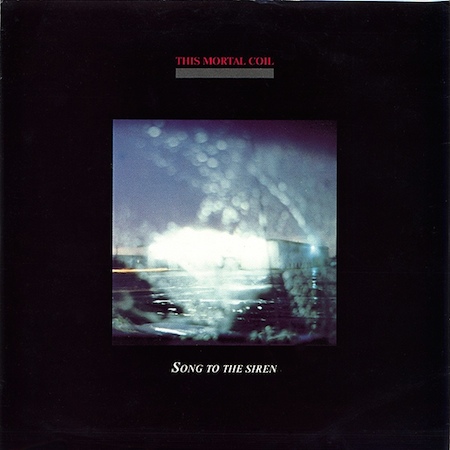 This Mortal Coil
Song To The Siren
(1983)
Watts-Russell was soon able to record Fraser again. He'd heard 4AD signings Modern English conjoin two of their songs ('Sixteen Days' and 'Gathering Dust') for an encore, and suggested the band re-record them that way. They deferred in preference to new music, so Watts-Russell – who'd had a taste of the studio – asked studio engineer John Fryer to help and so Fraser sang over the backdrop of hired help drawn from the ranks of 4AD artists. But a B-side was needed. With Watts-Russell's favourite singer being the late Tim Buckley, and citing Buckley's 'Song To The Siren' "probably the most beautiful song ever written by anybody," he requested Fraser sing that too – with guitarist Guthrie assisting out on the day.
Watts-Russell: "I couldn't think of what to do between the verses, so Robin had, very reluctantly, put on his guitar, found a sound, lent against the studio wall looking decidedly bored, and played it once to Tim Buckley's version in his headphones. I tried to think of ways of taking away the guitar, but I just couldn't get away from that swimming atmosphere, which is a tribute to Robin's genius."
The result was brilliant enough to become the 7" A-side, and stay in the independent chart for a year – and virtually gave birth to the genre "dream pop". Watts-Russell decided to work on a whole album with invited guests, hand-picking covers such as 'downer' classics 'Kangeroo' and 'Holocaust' written by Big Star's Alex Chilton and a similarly ghostly take of Rema-Rema's 'Fond Affections' glued with instrumental interludes. By covering songs by overlooked songwriters of the pre-punk era, Watts-Russell was pivotal in the reappraisal of artists such as Chilton and Buckley, and later on country-based artists like Gram Parsons and Rodney Cromwell.
Watts-Russell: "I'd quickly came to enjoy punk's energy and melody. But I didn't need punk to wipe away progressive rock. I'd been listening to what people saw as embarrassing and obscure country rock – no one was interested in Emmylou Harris or Gram Parsons back then. But I just loved voices, like Emmylou, Gram and Tim [Buckley]." 
---
This Mortal Coil
It'll End In Tears
(1984)
This Mortal Coil's debut album It'll End In Tears followed the release of Cocteau Twins' Head Over Heels – overshadowing it, some felt (the Cocteaus among them). With the self-titled debut album by Australian duo Lisa Gerrard and Brendan Parry, aka Dead Can Dance, who married a darker and more otherworldly version of the Cocteaus/TMC landscape, 4AD had a trio of darkly brooding, and predominantly female-fronted mood pop (plus the more intense and spiky all-female quartet X-Mal Deutschland), the press began to refer to a "4AD sound"
---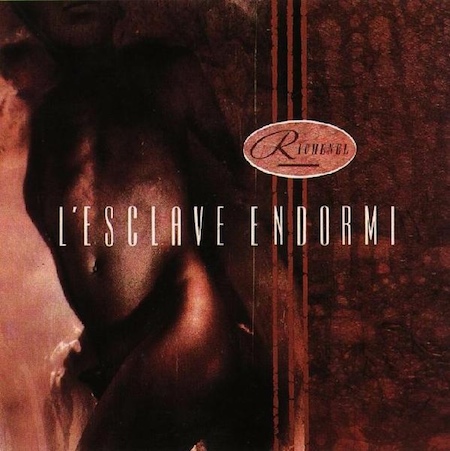 Richenel
L'Esclave Endormi (Mixes)
(1986)
Listen / Buy
This so-called "sound" was extended by perhaps the lost classic of 1980s 4AD – a 12 inch remix of an obscure early-Eighties cover from the Netherlands' answer to Boy George. Soul-funk singer Hubertus Richenel Baars had discovered "L'Esclave Endormi" (aka "The Sleeping Slave"), written and sung by French-Turkish singer/actress Armande Altaïm on her 1983 album Nocturne Flamboyant. Richenel's choirboy-meets-soulboy version was Eighties synth-pop in origin – more Art Of Noise than Art of Goth – but Watts-Russell was seduced, and chose to remix the track (with Fryer's assistance) for an extended 12" single.
Mortal Coil's second album Filigree & Shadow and Watts-Russell's reissue of an obscure 1970s collection by The Bulgarian State Radio & Television Female Vocal Choir (first released by a Swiss musicologist, hence the French name Le Mystère Des Voix Bulgares on the album) were further extensions of the "4AD Sound". A convenient mindset that was instantly undermined by 4AD's first American signing, which proved to be the start of a significant part of the label's history.
---
Throwing Muses
Throwing Muses
(1986)
There's no better example of curating a label based on gut instinct than commercialism than 4AD signing Providence, Rhode Island quartet Throwing Muses, fronted by singer/songwriter Kristin Hersh. Their self-titled debut album didn't reflect a single facet of any current trendsetter – not The Smiths nor The Jesus & Mary Chain, or the Sixties tinges of R.E.M. No US label had been keen on their uniquely fevered, unbridled, jittery post-punk until Watts-Russell heard a demo.
Kristin Hersh: "Two sisters interviewed us for a campus magazine. They asked if we'd heard Cocteau Twins and then said, 'this is the label you need; talk to 4AD'." 
Watts-Russell: "There was something so exciting about their tape, which reminded me in a way of The Birthday Party – the energy, the lyrics. But I wasn't looking to get involved with anything else at the time. I always felt we were too busy and not giving enough attention to every individual record.  Their music was hard and aggressive but the more you lived with it, the more their beauty came through." 
UK music weekly Melody Maker subsequently called Throwing Muses, 'the finest debut album of the eighties… a very beautiful, contorted mystery."
But further proving 4AD weren't following a formula, 1987 brought their first UK national number one.
---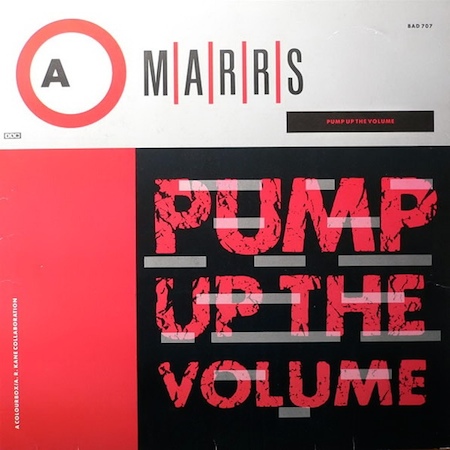 M|A|R|R|S
Pump Up The Volume
(1987)
M|A|R|R|S turned out to be quite a landmark from the splicing of two seemingly opposing 4AD signings: experimental dance duo Colourbox and noise/dream-pop renegades AR Kane. 'Pump Up The Volume' went on to become the first British house music track and the first independently distributed single to top the charts, selling three million copies worldwide and becoming the year's best-selling twelve-inch in America. But it also has the dubious honour of being the only UK number one in chart history to never record a follow-up, due to a major fall-out (court cases included) between the two parties and 4AD – Colourbox never recorded again either and AR Kane left the label.
---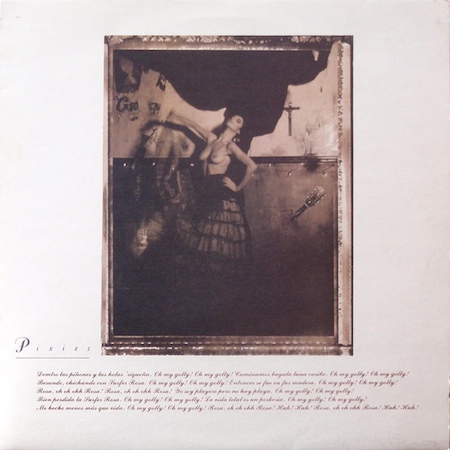 Pixies
Surfer Rosa
(1988)
BlogTalkRadio: "Name someone with more influence over the flow of modern rock – where noise and rhythm meet mystery and beauty – over the last twenty-five years."
M|A|R|R|S brought 4AD a huge amount of attention and cash flow and also internal aggro but the blues were soon banished by a joint tour of Throwing Muses and their East Coast (from Boston) pals, Pixies, who had signed to the label in 1987. Pixies' frontman Charles Thompson, who took the alias Black Francis in the spirit of punk idol Iggy Pop, loved both noise and melody, seasoned with surf rock and Hispanic culture. US labels were again indifferent to a startling new recasting of rock, but not 4AD, which released the band's mini-album debut Come On Pilgrim before Pixies' barnstorming full-length debut Surfer Rosa.
Black Francis: "It was an opportunity to be signed to an artsy-fartsy label with an odd name, what was there not to like? I remember seeing Vaughan's artwork for our [debut] record, of this incredibly hairy man in sepia tones, which to my eye was straight out of a David Lynch movie. We didn't know we wanted to be like this, but it was right, and I never questioned what Vaughan Oliver gave us after that. The day I saw the artwork, I quit my job at the warehouse of The Windsor Button Shop, to go on the road, where I've been ever since.'
As Pixies, Cocteau Twins, Throwing Muses and Dead Can Dance were driving 4AD toward the end of the Eighties, Watts-Russell heard two demos on the same day. Both UK bands Pale Saints and Lush followed in the slipstream of noise-pop pioneers My Bloody Valentine, and if this was a rare case of 4AD following fashion, this was still before the word " "shoegaze" (after the way musicians were relying so heavily on their FX pedals that they were forced to gaze down instead of looking at the audience) was applied to those young bands united by their swirly, fuzzy, dreamy, narcotic, distorted and billowing dynamics.
Lush's pop gene was more successful than Pale Saints' more complex approach, but like Pixies, Watts-Russell's most significant signing of the era was another left-field turn. He might have reinvigorated the "4AD sound" with the 1989 signing of maverick Americans His Name Is Alive and This Mortal Coil's third album Blood in 1991, but his interests seemed to lie elsewhere, this time with distinct folk influences. Following the addition of ex-pat American folk-rock chanteuse Heidi Berry, 4AD again looked to America, for the "slo-core" tortured confessionals of Red House Painters.
---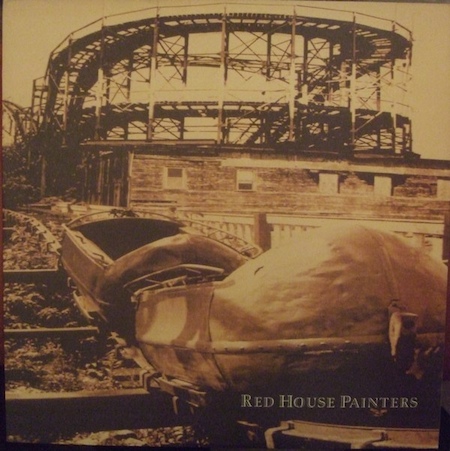 Red House Painters
Red House Painters
(1993)
Signed in 1992, the San Francisco quartet combined Watts-Russell's core values – beauty, authenticity, emotion, a towering vocalist and an original outlook. Red House Painters took folk-rock on an extended trip, with an inexorably slow, minimalist delivery, sometimes over ten minutes. Frontman Mark Kozelek sang of the inevitable damage that love – and youth – brought with unflinching realism, a timely reminder that 4AD was always good for a dose of Sad.
Mark Kozelek: "Lost hope, tortured idealism, love madly unrequited – that sounds about right to me."
Watts-Russell: "Mark had a self-depreciating sense of humour, and was self-obsessed, which is a compliment, because you'd have to be to make music like that. It was absolutely beautiful and very sad and not like anything else at the time."
Kozelek had been testing out his sorry songs for years before 4AD's stamp of approval, and once he had it, he made up for lost time. Following the band's six-track debut Down Colorful Hill, drawn from the demo cassette that 4AD first heard, the band's mammoth recording binge of all Kozelek's outstanding songs ended up with 120 minutes of music, released by 4AD across two albums, six months apart. Both were self-titled, the first a double (with the 'Rollercoaster' cover) and the second a single album (with the 'Bridge' cover). The band even supplanted Cocteau Twins (who had left the label after their 1990 album Heaven Or Las Vegas) as Watts-Russell's favourite band on 4AD.
If Red House Painters were Watts-Russell and critics' darlings, The Breeders provided 4AD's most successful album. After Pixies bassist Kim Deal fell out with Black Francis, she formed an alliance with Tanya Donnelly (Throwing Muses and subsequently her own band, Belly) and British bassist Josephine Wiggs that Deal's songwriting gifts (she co-wrote Pixies' first hit 'Gigantic') deserved. The Breeders' debut album (also produced by Steve Albini) Pod was followed a year later by Pixies' split, freeing up Deal to make The Breeders official, and with her twin sister Kelley replacing Donnelly, the new line-up went into the studio.
---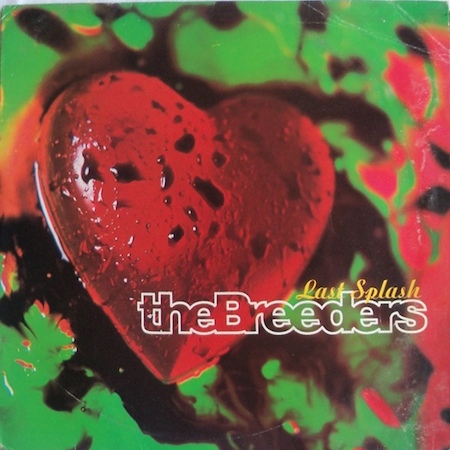 The Breeders
The Last Splash
(1993)
Kurt Cobain had admitted how much Pixies had influenced Nirvana but it was The Breeders that would benefit from Nirvana's game-changing effect on mainstream rock. It was an ironic sensation for Deal, as The Breeders' second album Last Splash was a reaction against what she perceived as cynical marketing of so-called 'Alternative Music', a pop record much more than grunge.
Kim Deal: "All of a sudden, independent music had become a tag word, a philosophy… someone sees this young community that marketing people can reach, so there's sponsorship and advertising dollars, and you've got this thing called Alternative Music… Grunge was in Vogue magazine, and bands were signing to majors that were creating indie labels for them. The whole phenomenon was cynical and strange to me, so to have our album sound so produced was a reactionary move. But on 'Cannonball', I'm screaming the last line, and we're manipulating my voice all the way… it wasn't a template for radio."
The irresistible bass intro, stop-start momentum and giddy chorus that made up 'Cannonball' was leapt on by MTV's Buzz Bin and Last Splash went on to sell 1.5m copies. Success, however, had its downsides: Kelley was busted for heroin and entered rehab, while a retiring Kim turned to a new band, The Amps, a much more punk rock proposition. The next Breeders album wasn't until 2002, and Deal never was to return to the commercial goldmine of Last Splash.
Typical of 4AD: as 'alternative music' invaded the mainstream – not just grunge, but the industrial dance of Nine Inch Nails and Marilyn Manson, plus Britpop and the 'big beat' dance acts such as The Chemical Brothers – Watts-Russell pursued folk/country/roots. After moving to Los Angeles himself, he signed Mojave 3 (the phoenix that rose out of the ashes of UK shoegazers Slowdive) and another San Francisco band, Tarnation.
---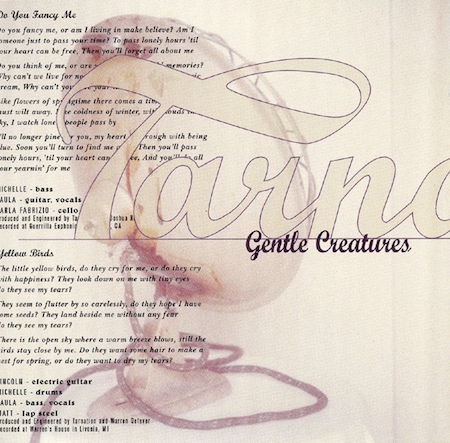 Tarnation
Gentle Creatures
(1995)
With hindsight, 4AD's rootsy collective were an unacknowledged part of the fledgling Americana movement (alongside the more recognised Bill Callahan and Bill Oldham), which got its own chart (in US trade magazine The Gavin Report) the same year as Tarnation's exquisite 4AD debut. Led by Paula Frazer, who loved the Bulgarian choir as much as the late country queen Patsy Cline while starting out in goth bands, the quartet specialised in stark, haunting and blissful country and western mixed with Appalachian and Balkan folk. But it was a controversial A&R direction given the musical climate in the UK at the time.
Colleen Maloney (4AD press officer) "I remember being envious of all the excitement around Oasis taking off. The biggest music movement in the world was happening on our doorstep, but Ivo's signings reflected what was going on in his head."
Watts-Russell: "When we signed Tarnation, there was enormous confusion – why had we signed a country band? I didn't care if we weren't being obvious. If I'd followed those parameters, I would never have released a Birthday Party record."
With Watts-Russell in America and retreating from the front line, new A&R sources in the London office signed up dance-friendly bands such as Iceland's GusGus, America's Thievry Corporation and Anglo-US duo Cuba. Only GusGus had any real success. Watts-Russell, meanwhile, made his last 4AD signing in 1999. UK singer-songwriter Vinny Miller, who called himself starry smooth hound, harked back to Watts-Russell's youth as 4AD's country/folk acts did, mirroring the intense troubadours of late Sixties folk-blues singers such as Van Morrison, Roy Harper and Tim Buckley. Miller, sadly, was also in retreat and began to reject his recordings as soon as he'd finished them.
That same year, Watts-Russell chose to get out. Weighed down by depression, disillusioned by a music industry that increasingly relied on remixes, promo videos and formatting to compete in the charts, he sold his share of 4AD to his business partner Martin Mills, and disappeared into the New Mexico desert, where he still lives today, with his three dogs, happily free of the music industry.
---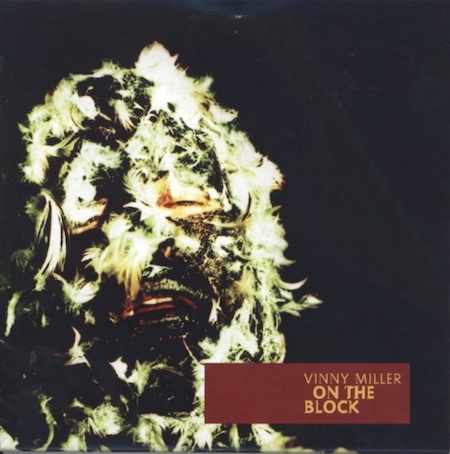 Vinny Miller
On The Block
(2004)
With depleted budgets and the loss of the man so closely identified with the label, 4AD's 21st Century profile was relatively low after the highs of the '80s and '90s. But the label kept the faith with Miller, who had begun incorporating more electronic glitch into his fracturing soundscape. He finally released an album in 2004, under his own name. On The Block is another 4AD buried treasure, a fantastic and shamefully ignored record. That Miller barely played live didn't help, but the public indifference also underlined how 4AD had lost its niche as a 'collectors' label.
---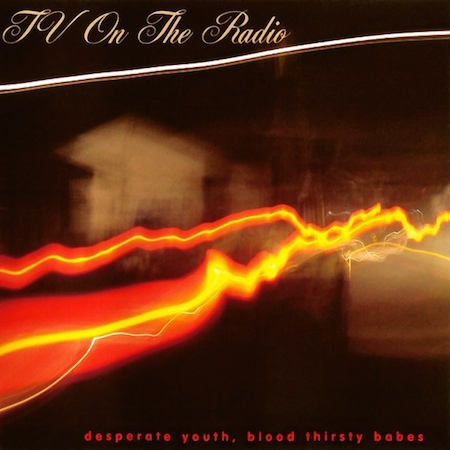 TV On The Radio
Desperate Youths, Blood Thirsty Babes
(2005)
The band that finally raised 4AD's profile were oddball Brooklyn collective TV On The Radio, whose debut EP Young Liars had included an inspired doo-wop take on Pixies 'Mr. Grieves'. If nothing on 4AD sounded like the strangely cohesive melange of be-bop, rock throb, spacey soul and electronic seepage of TVOTR's debut album Desperate Youths, Blood Thirsty Babes, their music's artful, cocooned quality typified the elements that the label was renowned for. TVOTR's founder Dave Sitek turned out to be a huge 4AD fan of old, and, in 2008, when he produced Anywhere I Lay My Head, Scarlet Johansson's album of Tom Waits covers, he confessed he was paying homage.
Dave Sitek: "I shamelessly stole so much from This Mortal Coil and the Cocteau Twins that I actually called Ivo Watts-Russell and told him and said, 'hey, I can't rip you off anymore! The least you can do is sequence [Johansson's] record!' And he did."
---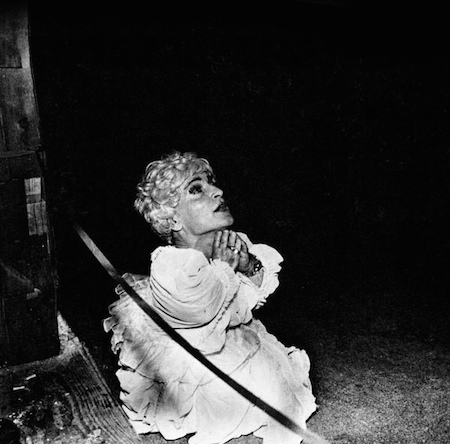 Deerhunter
Halcyon Digest
(2010)
Bon Iver and Scott Walker upped 4AD's ante even more, and with new label boss Simon Halliday taking the reins, the only way since has been up. One brilliant band that Halliday brought in were my personal favourite of 4AD's current roster, the Atlanta rock band Deerhunter. The band's three 4AD albums to date, Microcastle, Halcyon Digest and Monomania, reveal a uniquely eerie, heavy-lidded and cryptic vision of psychedelia, loose like Cox's beloved Breeders and tight like his beloved Echo & The Bunnymen, while creative lynchpin Bradford Cox has something of the maverick, mercurial, quixotic vision of past 4AD acts.
---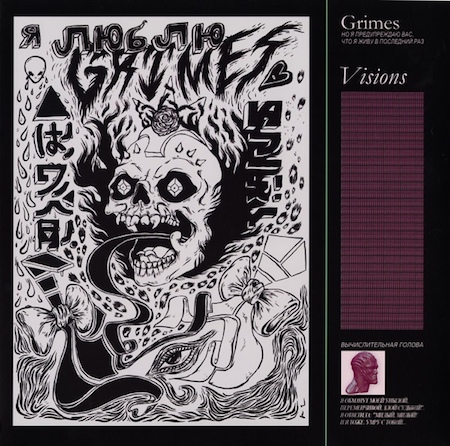 Grimes
Visions
(2012)
Rap acts such as SpaceGhostPurrp aside, a large swathe of 4AD 'Present' has a clear relationship with 4AD 'Past'. Canadian duo Purity Ring have a definite late-period Cocteaus-esque quality, though they claim not to know their label's past achievements. However, 'cyborg-pop' star Grimes  – the adopted name of Claire Boucher, also Canadian – has no problem outlining a connection, which points to everything 4AD has achieved over the last 35 years.
Grimes: "I was really into female vocalists, and I'd started listening to Yeah Yeah Yeahs, but someone said Cocteau Twins were better. Pixies were big for me too. I didn't know Birthday Party was on 4AD, but I'd listen to them too. I started finding out about Bauhaus, New Order, Dead Can Dance… but Cocteau Twins are one of my biggest influences. If Liz wasn't singing lyrics, I didn't need to either… I'd always felt that, if the music industry was The Simpsons, then 4AD is Lisa Simpson. She's not the most popular person in the family but the cool, intelligent, subversive one. 4AD don't sign buzz bands, they're super-tasteful, and distinctively feminine a lot of the time."
---
Martin Aston's 4AD biography Facing The Other Way: The Story Of 4AD is available on The Friday project/HarperCollins