Published on
July 26, 2016
Category
Features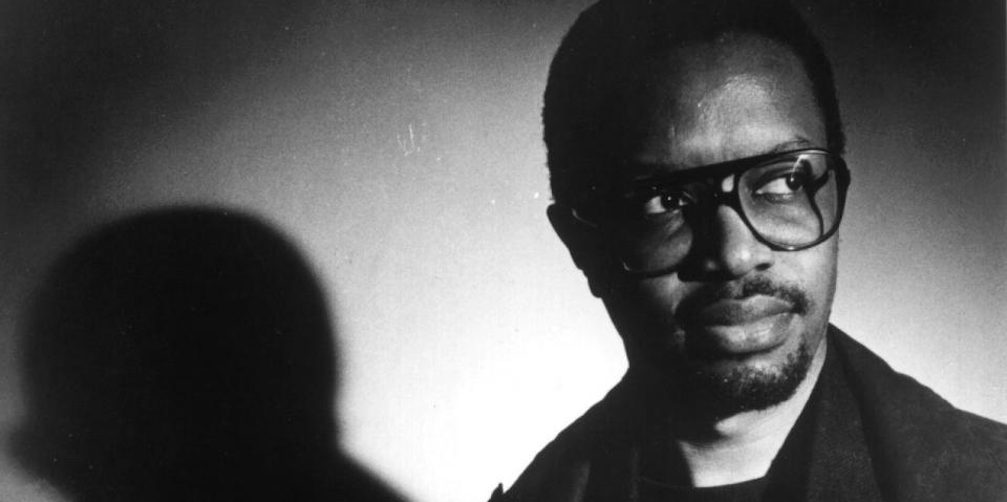 One of the most significant, if not recognised, musicians of the decade, Wally Badarou's fluid fingers played keyboard runs on classic '80s records by Grace Jones, Herbie Hancock, Talking Heads and Tom-Tom Club. We asked the man himself to help tell his story in 10 essential records.
---
Words: Ben Murphy
---
"I was only doing my music all the way through, the eclecticism of which happened to fit many styles and genres," says synth pioneer and musical polymath Wally Badarou. You can say that again: this French electronic wizard made an indelible mark on many of the most significant records of the 1980s.
Working with Grace Jones, Black Uhuru, Tom Tom Club, Gwen Guthrie, Robert Palmer, Herbie Hancock, Manu Dibango and Marianne Faithfull, a member of British jazz funk band Level 42, and author of some hugely influential solo records, Badarou's personality is intrinsically part of '80s music, his characterful keyboard runs and dreamy pads running like a flawless seam through an immaculate pastel green suit.
A law student before being bitten by the music bug, the Parisian Wally — born to physician parents originally from Benin, West Africa — had no formal musical training and taught himself how to play when a piano was introduced to his family home. Starting out as a session musician, he quickly became an integral player and musical contributor on many key tracks and albums, which would have sounded quite different without his subtle style.
With Grace Jones' classic Warm Leatherette LP just reissued through Island as a deluxe edition vinyl box set — an album on which Badarou lent his charismatic flavor — we decided to get in touch with the elusive musician and find out more about his journey, while guiding you through some of the key records he's played on.
---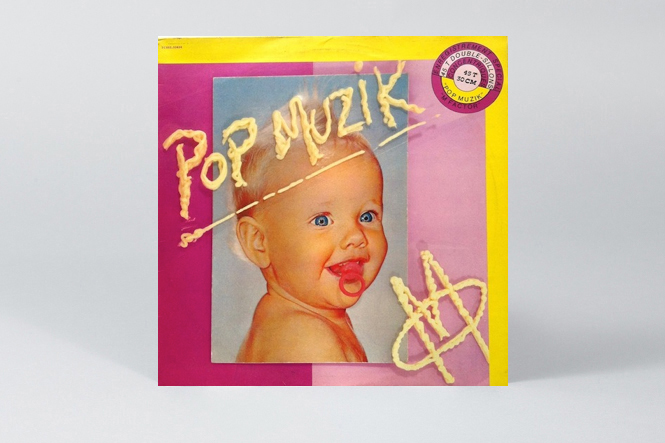 M
'Pop Muzik' from 12″
(MCA Records, 1979)
One of the earliest tracks on which you can hear Badarou's distinctive playing, this funky synth-pop classic is probably one of the best known tracks he's contributed to. Listen closely, and you can detect that inimitable synth brilliance all over this archetypal, proto-'80s piece.
---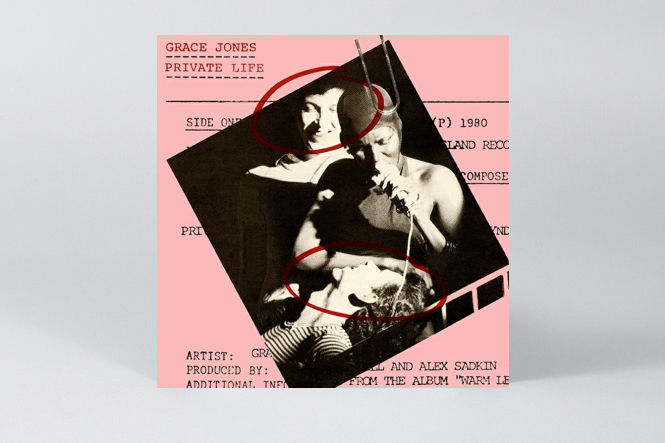 Grace Jones
'Private Life' from 12″
(Island, 1980)
Appearing on Grace Jones' classic album Warm Leatherette (and the follow-up Nightclubbing) was career-changing for Badarou. Though his sublime keys and ethereal synths lift the entire record, there are few moments more perfect than the reggae/post-punk conflation of 'Private Life'. Grace in insouciant form; Sly & Robbie pulling influences from all contemporary sources; and Wally adding those somnambulant electronic touches, sounding astonishingly futuristic — and Balearic — for the time.
"It was unreal," Wally says. "One day I was sessioning in Paris, France, usual stuff. The day after, I was meeting Barry Reynolds (of Marianne Faithfull's Broken English fame) on board the plane that was to land in Nassau, Bahamas, to record then disco diva Grace Jones' next album, with the likes of reggae aces Sly & Robbie, under guru Chris Blackwell's direction. Unreal, from start to finish. Needless to say, I didn't think I really belonged to the picture at first. It took 'Private Life' to start making things a bit more real. But even today, I still can't figure out how we managed to make it all happen, so little was my understanding of what was at stake back then. We just went for the situation, and so did Grace, gracefully."
---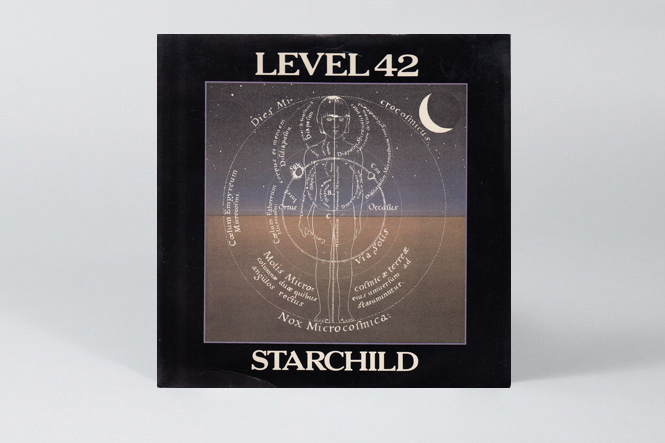 Level 42
'Starchild' from 12″
(Polydor, 1981)
They later became known as a pop band with big UK hits such as 'The Sun Goes Down' and 'Lessons in Love', but Level 42 started out very much imbedded in the jazz funk dance scene. Wally Badarou was an irregular member of the band, and his funky, futuristic and metallic keyboard work is all over this club hit, helping it ascend to suitably celestial heights. Today, Wally sees his work with the band as being just as important as his solo records.
"I will not compare what my own music – all of it, no favourite, and Level 42 included – means to me, to what does any other contribution. One is my spirit, flesh and blood, and the other, well, as successful as it may have proven, is just a contribution, as honorific as having been a part of it may stand today."
---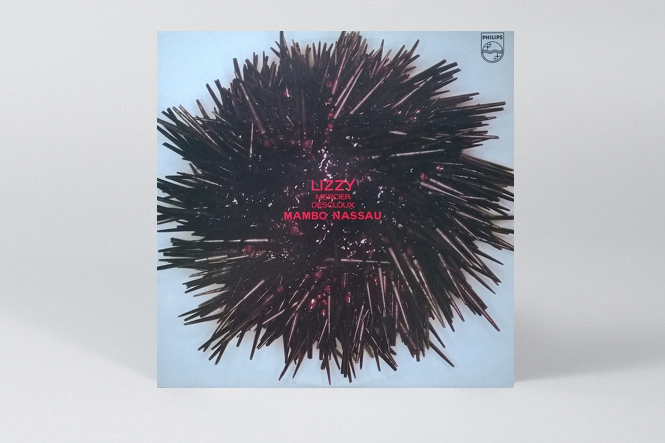 Lizzy Mercier Descloux
'Lady O K' Pele' from Mambo Nassau
(Philips, 1981)
Spirited away to Nassau to work with a crack team of musicians at the legendary Compass Point Studios must have been a tough gig for Wally Badarou. Not. Combining with Sly & Robbie at the recording complex opened by Island Records' impresario Chris Blackwell, Wally played on this wonderful cover of Bob Marley's 'Sun is Shining' by French post-punk kook Mercier-Descloux, embellishing the keyboard flourishes of the original with an even more Gallic, almost chanson flavour.
"It was a strange combination of relaxation and a hardworking situation [at Compass Point]," reflects Wally. "All within Chris Blackwell's catalystic and mesmerising environment, that made everyone want to surpass themselves. We hardly expected it to represent what it represents today." The Compass Point sound, typified by these sessions, was a rich roux of reggae, funk, disco and subtle synths. It was the must-have sound for many artists in the'80s, who upped sticks to appealing Caribbean climes to cut records there.
---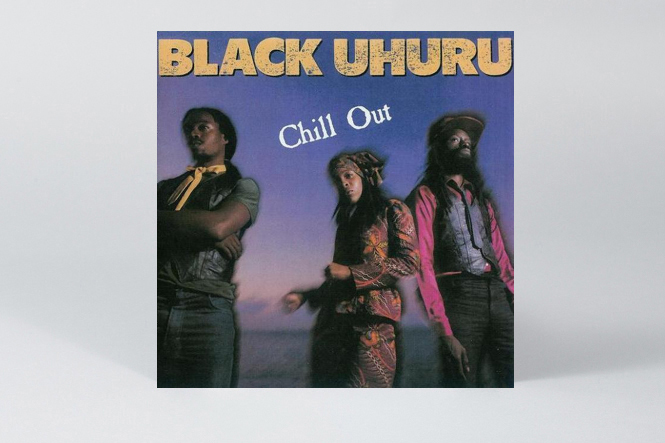 Black Uhuru
'Chill Out' from Chill Out
(Island, 1982)
As if to prove the influence of that studio – and its expert in-house band – this lead track from the Black Uhuru album of the same name offered a fresh take on reggae. In its digital production, it's early dancehall really, but Wally's funky keys lend it that Grace Jones vibe, setting it apart. The album was actually recorded in Jamaica at Channel One, but with Sly & Robbie providing the rhythm, it's definitely got that Compass Point stamp.
---
Gwen Guthrie
'It Should Have Been You' from 12″
(Island Records, 1982)
Another disco diva to record at Compass Point, the late, great Gwen may have been a little more conventional than Grace, but she had more than her share of essential cuts. This number from her self-titled album is a glorious boogie cut brought to vivid neon life by Wally's sparkling, funky keyboard licks and soothing pads.
---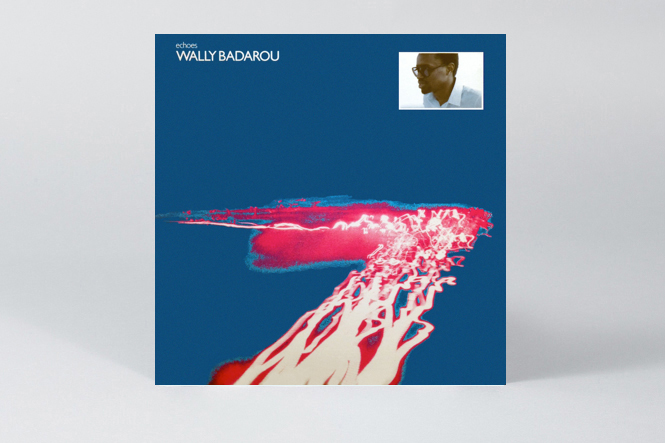 Wally Badarou
'Mambo' from Echoes
(Island Records, 1984)
Badarou's classic solo album Echoes has been a best-kept secret for a long time, though that's beginning to change. Todd Terje opened his Essential Mix with the track 'Voices', and Massive Attack sampled the breezy 'Mambo' for Blue Lines standout, 'Daydreaming'. Characterised by its drum machines, and layered melodic interplay, the Bristol group pretty much lifted the track wholesale, which says a lot about how far ahead Badarou was before the '80s were even halfway through.
In its entirely electronic makeup, Echoes pre-dated the electronic dance music revolution that was around the corner, while bearing little resemblance to the synth-led boogie or electronic disco tracks that were around at the time. As to the track being sampled, Wally is completely in favour of the practice, providing it's with the artist's sign-off.
"On the legal side of things, it was all done with my negotiated approval, nothing wrong with that, to the contrary: I view it as a tribute, and complaining would be the last thing I would think of. There is absolutely nothing wrong with sampling, as long as the creator's approval has been sought and duly acquired."
---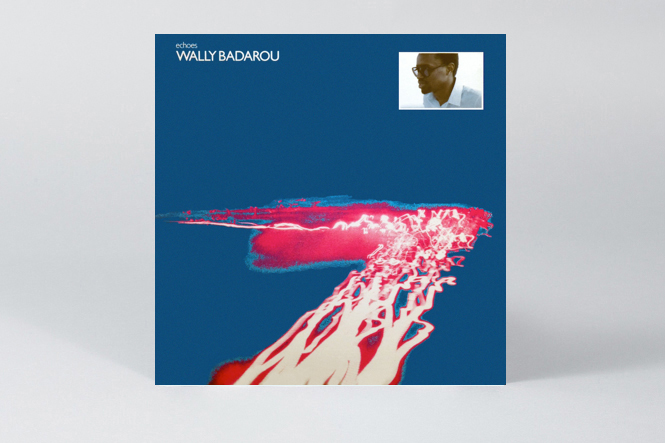 Wally Badarou
'Chief Inspector' from Echoes
(Island Records, 1984)
In truth you can pick every track off Echoes as a highlight of Badarou's discography, but we can't ignore this one. Contrary to the rest of the record, 'Chief Inspector' is a dancefloor cut, albeit an idiosyncratic one. Prized by jazz funk and rare groove dancers and DJs on its release, the glimmering iridescent sheen of the synths on this cut, combined with its slinky, lowdown electroid bass and thumping 4/4 beats, make it sound like the product of a deep Detroit techno production session rather than something from the mid-'80s.
"The beauty in music – instrumental music especially – is, there is no limit in how it can be interpreted," Wally claims. "It is, as such, an 'open work', as [acclaimed novelist] Umberto Eco would brilliantly put it. It can be quite flattering to realise Echoes is being viewed as a classic, whatever genre fans believe it belongs to. My gut feeling is, it belongs to none, and never pretended to belong to – nor pioneer – any. The primary motivations were never to set a cornerstone in forthcoming dance, acid, cool, Balearic or the likes. As with the rest of my instrumental work, it had more to do with a soundtrack of an imaginary movie really."
---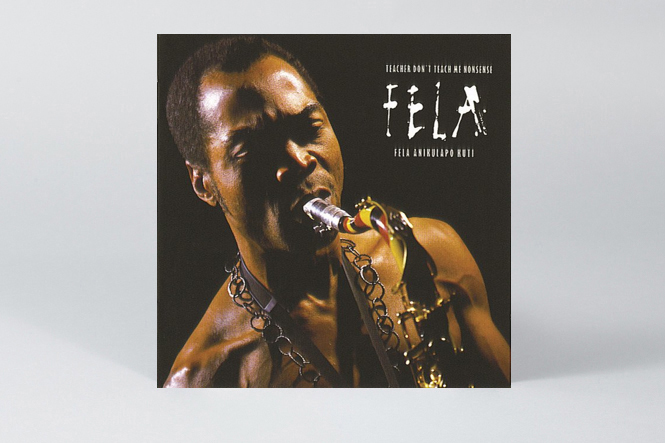 Fela Kuti
'Teacher Don't Teach Me Nonsense' from 12″
(Philips, 1986)
Badarou isn't just a gifted musician. He turned his hand to production too, perhaps none more brilliantly than with his work on Nigerian funk king Fela Kuti and Egypt 80's album, Teacher Don't Teach Me Nonsense. Bringing a great clarity and spaciousness to the brilliant band leader's performance, the title cut (one of two mammoth tracks on the record in traditional Fela style), imparts a dreamy, horizon-chasing vibe that has Wally written all over it.
---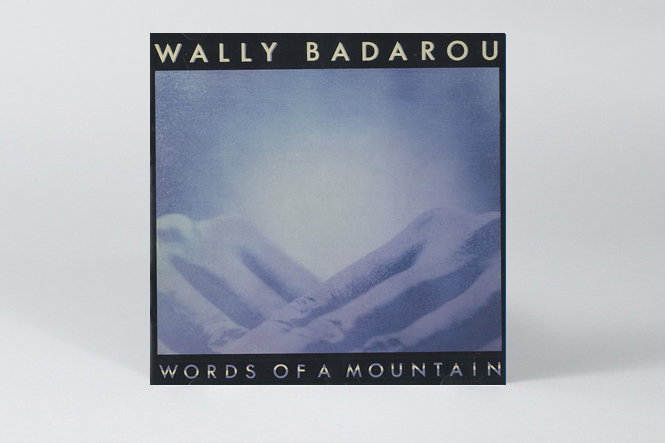 Wally Badarou
'Wolves in the Urals' from Words Of A Mountain
(Island Records, 1989)
New age music was deeply uncool for many years but that's changed lately, with many newer electronic acts such as Oneohtrix Point Never extolling the virtues of the scene, and labels including RVNG Intl. reissuing classics of the genre. As such, Wally's 1989 album Words of a Mountain is ripe for rediscovery, full as it is with deep synth atmospheres. Wally, a synthesizer wiz from the beginning, has always loved the endless possibilities afforded by the most magical keyboards of the 1980s, and just recently has been creating preset synth sounds for music software company Arturia, and their series of virtual recreations of classic '80s outboard kit. Just as new age music – and Wally's later music does conform to this category – has passed back into fashion, so have synths themselves, the favourite analogue kit of past decades fetishised by young producers keen to recreate their timeless sound.
"Synths have endured a love/hate situation from the beginning, only to be now openly accepted as one instrument, here to stay aside their venerable acoustic predecessors," Wally says, sagely. "Like any genre in music, there is now room for everything, and it is all for the better.
"Regarding the synths of the '70s-'80s, we could call it vintage-mania. I myself do not indulge in it, and I only kept a very few of them, mainly for ergonomic reasons: the musicians I admire are those capable of creating fantastic music out of any instrument. So I'm quite happy with plug-ins nowadays, they sound better and better, even though prone to obsolescence, like anything in the computer world. To finish describing how mixed everything is, I was thrilled to be recently contributing to the design of Arturia's new Synclavier V plug-in, the re-computerized version of one of the first computer-based synths in history, at a microscopic fraction of the size and price."