Published on
June 19, 2023
Category
Features
From novices to established party starters.
In an era dominated by digital music and wireless earbuds, a surprising trend has emerged, drawing DJs and music enthusiasts back to the allure of vinyl. As vinyl records experience a resurgence, so does the art of vinyl DJing. Amidst this revival, the importance of reliable and high-quality DJ headphones cannot be overstated.
Read more: The best headphones of 2022
At first glance, DJ headphones may resemble their casual counterparts, but don't be fooled! These headphones pack a punch with tailored features designed specifically for DJs, catering to their unique needs in order to effortlessly rock a party. One pivotal advantage of DJ headphones lies in their durability. DJs require equipment that can endure the energetic atmosphere of clubs and venues for extended periods. To meet this demand, DJ headphones boast reinforced construction, sturdy hinges, and detachable wires, ensuring they can withstand the rigours of the DJ lifestyle.
Along with their durability, DJ headphones excel at blocking out ambient noise, providing DJs with a focused environment for beat matching and cueing. This feat is accomplished through a closed-back design and thick padding that effectively isolates the listener from external distractions. Another standout feature of DJ headphones is their swivelling ear cups, which allow DJs to monitor audio through one ear while keeping the other ear open to capture live sound from speakers or the audience. This situational awareness enables DJs to seamlessly synchronize their mixes with the energy of the crowd.
While DJ headphones may not carry the same lofty price tags as their home-listening counterparts, they offer exceptional build quality, durability, and spare parts for repair or replacement. Budget-friendly options still provide excellent sound quality, durability, and noise isolation, making them suitable for aspiring DJs. Mid-range headphones balance affordability and enhanced features, offering improved durability, comfort, and sound quality. Professional DJ headphones, designed for seasoned experts, prioritize uncompromising sound fidelity, exceptional comfort, and superior noise isolation.
Whether you're a rookie preparing for your very first gig or a seasoned pro gearing up for your next big tour, finding the right pair of headphones that correspond to your demands can be a daunting task. As always, double-check that the web description of the headphones fits your expectations, or try them on in person if you feel comfortable doing so.
---
Sony MDR-7506
Price: £69
Pros: Great for beginners, protective carry pouch.
Cons: Neutral sound, not bass heavy.
Verdict: Despite not being DJ-specific, they provide a solid starting point for those on a budget.
Don't let the lack of DJ-specific branding fool you, the Sony MDR-7506 headphones are surprisingly excellent for budding DJs. While they may not have been explicitly designed for the DJ booth, their accurate sound reproduction, closed-back design, and comfortable fit make them ideal for monitoring and mixing. With their affordability and reliable performance, these headphones offer a solid entry point into the world of DJing, proving that sometimes the best gear is found where you least expect it.
---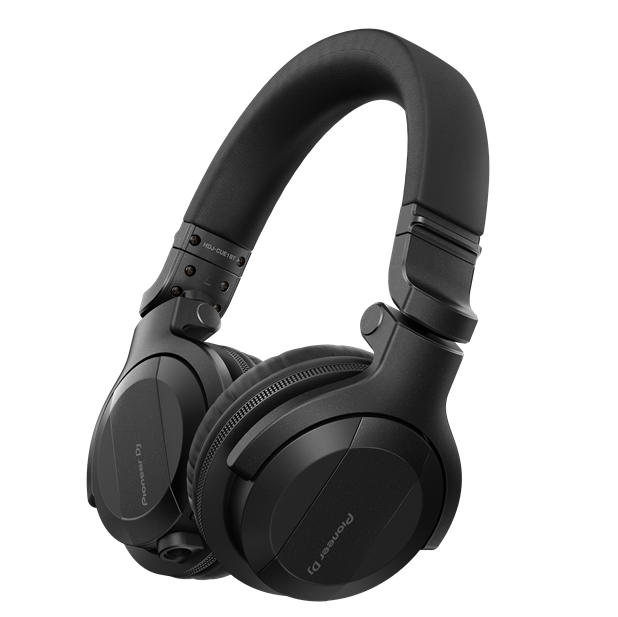 Pioneer DJ HDJ-CUE1-BT
Price: £89
Pros: Affordable, lightweight, foldable, Bluetooth.
Cons: No swivel.
Verdict: The Pioneer DJ HDJ-CUE1-BT headphones are a reliable and affordable option for vinyl DJs, delivering quality performance, Bluetooth capabilities and value.
Designed specifically for DJs, these headphones offer a balanced and accurate sound reproduction at a price that can't be beaten. They are super lightweight and feature durable construction that makes them comfortable for those long DJ sessions. Bluetooth capabilities also allow these headphones to switch over from the DJ decks to any of your home listening devices, keeping the party going.
---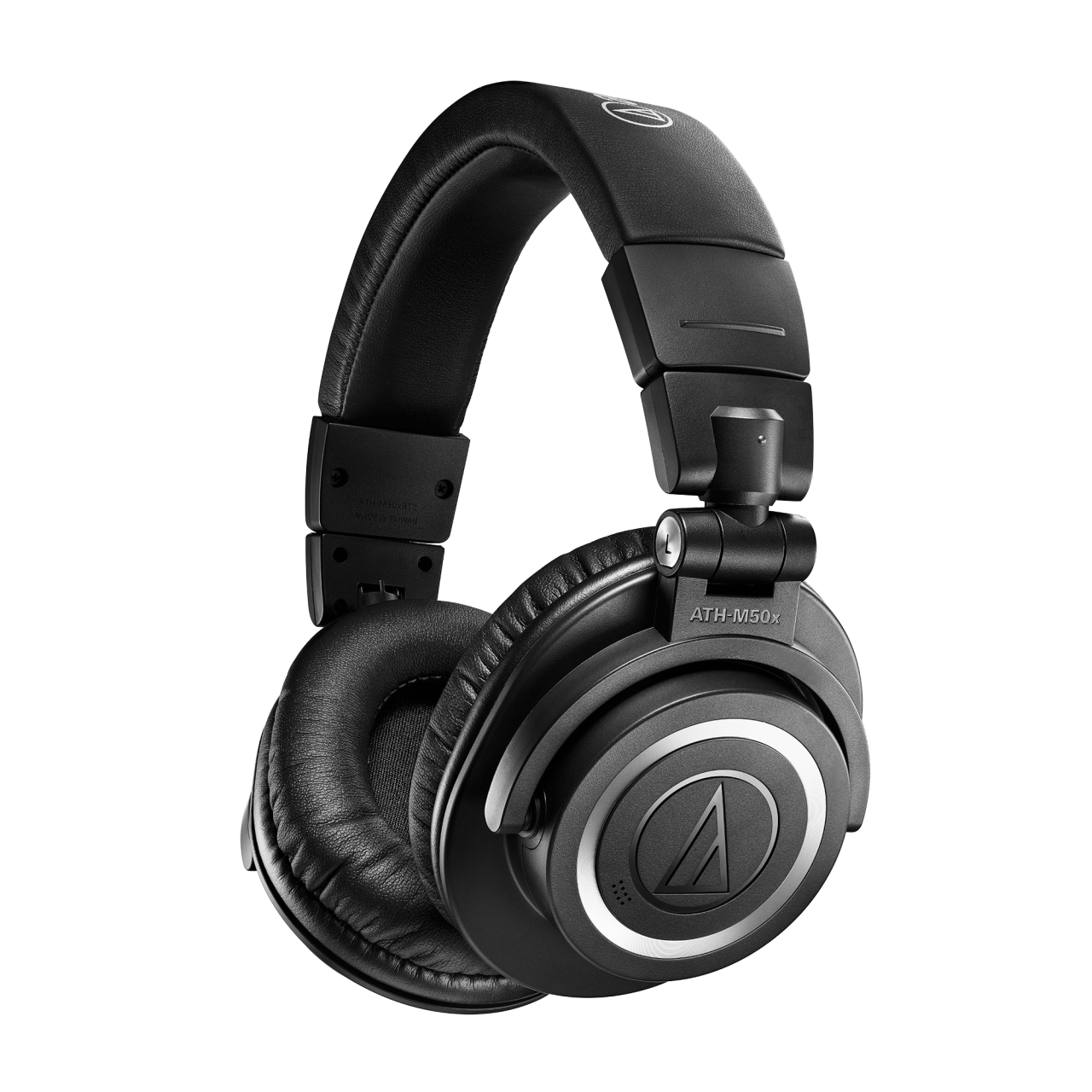 Audio-Technica ATH-M50xBT2
Price: £170
Pros: bluetooth, balanced sound, comfortable
Cons: bass can be lacking sometimes
Verdict: ATH-M50xBT2 brings new life to a classic, letting you seamlessly switch from jamming on your phone to rocking behind the DJ decks. Top-notch sound quality, connectivity, and a 10-minute quick charge make it a winner.
Audio-Technica's tried and true design remains, delivering studio-like sound quality in a durable plastic and metal housing. While the carrying sack may be flimsy, the headset's articulating arms and rotating ear cups make it portable. These headphones also possess large dynamic drivers, making them an excellent choice for DJing and equally remarkable for everyday listening.
---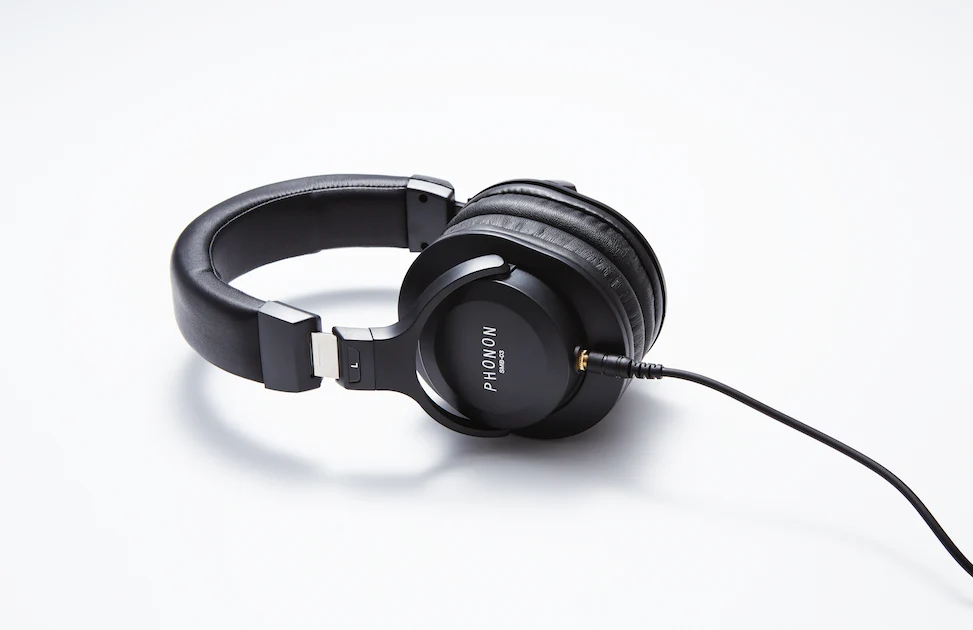 Phonon SMB-03
Price: £180
Pros: Accurate sound, adjustable headband.
Cons: No carrying case.
Verdict: The Phonon SMB-03 is a DJ's dream come true, offering outstanding sound reproduction, robust build quality, and superb noise isolation for seamless performances and precise mixing.
The closed-back design ensures excellent noise isolation, enabling DJs to concentrate on their mixes without distractions, while the comfortable ear cushions and adjustable headband make extended use comfortable. Additionally, the Phonon SMB-03's durable construction ensures longevity. With a reasonable price point, these headphones offer outstanding value for DJs looking for professional-grade gear without breaking the bank.
---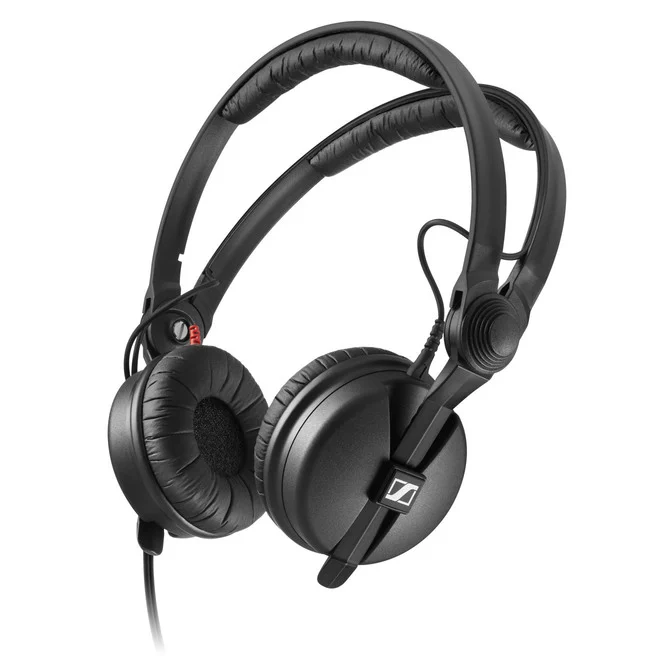 Sennheiser HD 25 Plus
Price: £200
Pros: Durable, great sound quality, reliable
Cons: Non-foldable design, no wireless connectivity.
Verdict: The Sennheiser HD 25 Plus delivers outstanding sound quality, durability, and noise isolation, making it a reliable choice for professional DJs and audiophiles seeking excellent audio performance.
There's a reason most top DJs choose the Sennheiser HD 25 Plus–they're amazing! With their exceptional sound quality and accurate reproduction, they deliver a true representation of the vinyl experience. A closed-back design provides excellent noise isolation, allowing DJs to focus on the nuances of their vinyl tracks without external distractions.
---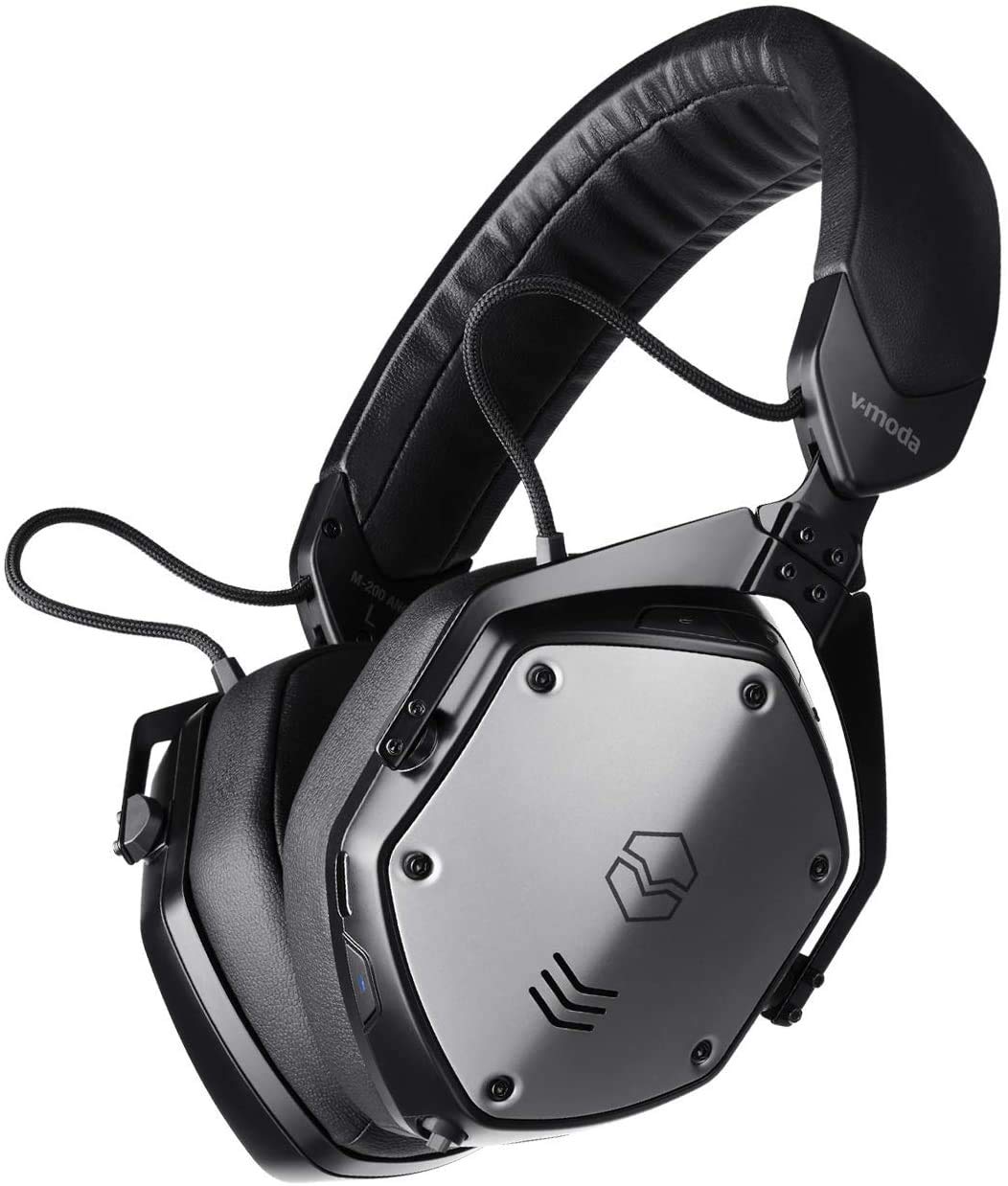 V-Moda Crossfade M-200
Price: £249
Pros: CliqFold hinge mechanism, memory foam ear cushions
Cons: N/A
Verdict: These headphones combine durability, sound quality, and DJ-friendly features flawlessly.
With "crossfade" in the name, the V-Moda Crossfade M-200 does everything it can to aid DJs in achieving the perfect fade. An immersive 3D soundstage and precise sound reproduction paired with 50mm drivers deliver rich, detailed audio. Built to withstand DJing, these headphones have a durable metal construction.
---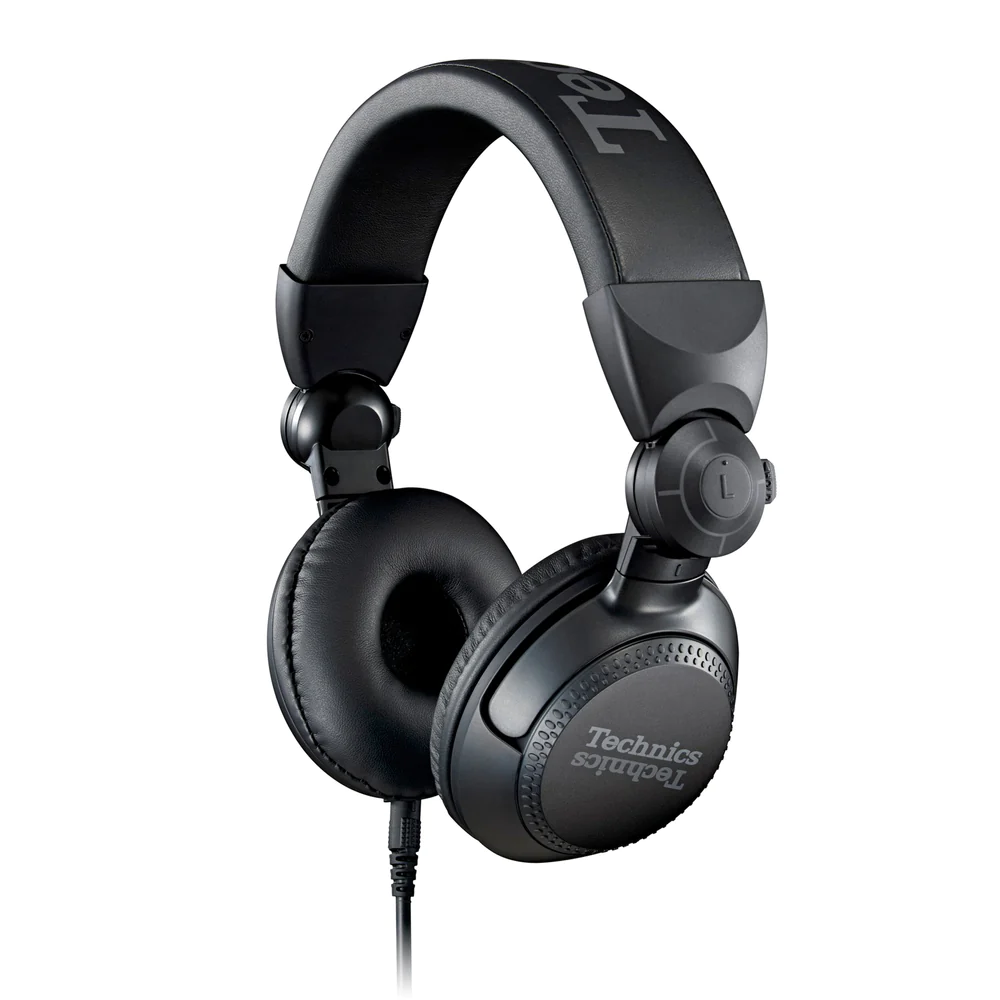 Technics EAH-DJ1200
Price: £260
Pros: 40mm drivers, coiled cable, lockable swivelling mechanisms, lightweight.
Cons: N/A
Verdict: The lightweight design, lockable swivelling mechanisms, and detachable cables with a locking mechanism make them ideal for DJs.
Technics is known for its top-of-the-line DJ turntables, and its DJ headphones live up to the name. Functionality, design and sound quality sit at the forefront of these headphones. Reliable monitoring in high-volume environments, comfortable synthetic leather pads, swivelling mechanisms for one-ear monitoring, and easy portability make this one hard to beat.
---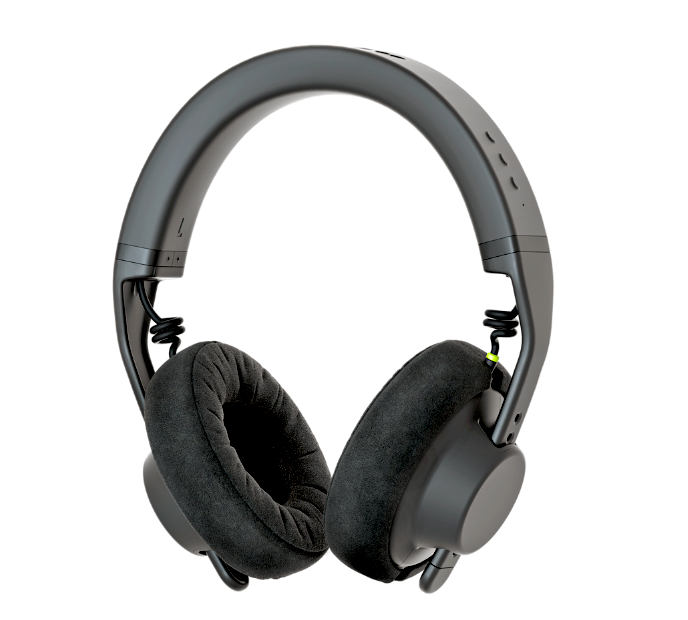 AIAIAI TMA-2 Studio Wireless +
Price: £300
Pros: Modular, 2-year warranty, comfortable.
Cons: Non-foldable design, carrying case sold separately.
Verdict: Interchangeable speaker units, headbands, cables, and Bluetooth connectivity give these headphones unmatched versatility and adaptability for DJing and casual listening.
With their modular design, DJs can customize every aspect of these headphones to suit their specific needs. This modular design also makes it extremely easy to replace parts that may break while out on a gig, meaning you won't have to replace the entire unit. CO2-neutral Alcantara ear pads for ultimate comfort during those long DJ sets are included, as well as Bluetooth 5.0 capabilities with extended battery life for those casual listening sessions off the decks.