Published on
May 19, 2016
Category
Features
After 22 years, The Stone Roses are back. In the time that's passed, their biggest hit 'Fools Gold' has become a bedrock for samplers, a firmly established part of breakbeat history. From Run-DMC to Sonic The Hedgehog to Jungle, here are 10 records that have borrowed a slice of that Mancunian magic.
---
Words: Patrick Ryder
---
In July 1989 The Stone Roses made a belated appearance at Mancunian techno emporium Eastern Bloc to sign copies of their latest single 'She Bangs The Drums'. After a lengthy signing session the band were invited to pick out anything from the racks as thanks for bringing the masses to the shop. While Ian, Mani and Reni picked their way through the latest US House releases, the artistically inclined John Squire was drawn to a sleeve boasting a collaged cityscape and bagged a copy of Bobby Byrd's 'I Know You Got Soul' with only the slightest idea of the music within.
Alongside the hard hitting, James brown penned funk of the title track, the 12" also featured a bonus beats mix of 'Hot Pants', aimed squarely at the breaking community. When the group reemerged with a new single later that year, this DJ tool was the foundation of a track which was the defining moment in the Baggy scene and arguably the group's finest work.
Now by this stage the Roses were no strangers to the groove, already getting loose and limber for the likes of 'Waterfall' and 'Shoot You Down', but 'Fools Gold' was a leap forward in their musical evolution, pulling together the group's love of hip hop, Sly & The Family Stone, Hendrix and house into a cucumber cool, head-nodding shoulder roller perfectly in tune with the loved up mood of the nation's youth.
But its legacy didn't stop with the bucket-hatted masses, and countless musicians from all across the genre spectrum have been influenced by this defiantly laid-back slice of Mancunian funk. Here's a little selection of some of the more prominent releases to have borrowed a bit of that 'Fools Gold' magic.
---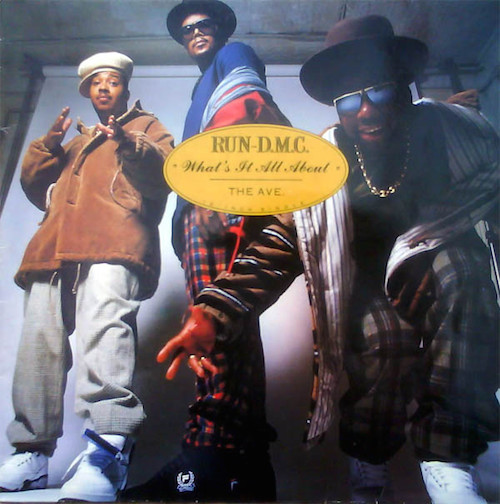 Run DMC
'What's It All About?'
(Profile, 1990)
Just under a year after the November release of 'Fools Gold', Run DMC dropped the New Jack Swing inspired Back From Hell, trailed by this socially conscious single. While the group's earlier commercial success eluded them, this hard hitting treatise on inner city living found favour in the rap chart and on street corners, thanks in no small part to the expert use of the 'Fools Gold' groove. Where other producers would focus their energies on Reni's percussive prowess, the Hollis trio got in there first, nabbing the whole shebang for a killer cut which garnered plenty of airtime at The Haçienda.
Bonus fact: Run DMC pitched down the 'Fools Gold' break for Back From Hell album track 'Kick The Frama Lama Lama'.
---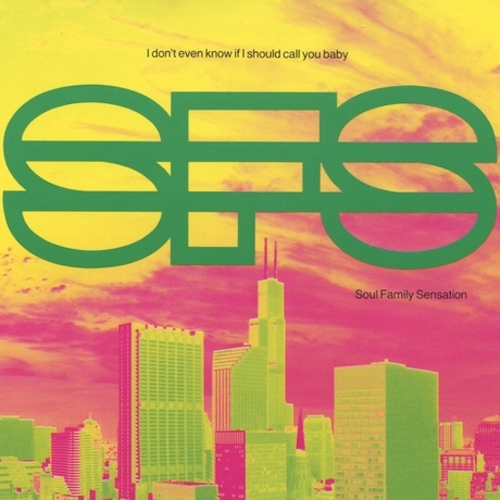 Soul Family Sensation
'I Don't Even Know If I Should Call You Baby'
(One Little Indian, 1990)
Equally quick off the mark were UK four piece Soul Family Sensation, who utilised the 'Fools Gold' breakbeat as the foundation for this criminally forgotten club hit on One Little Indian in 1990. Spheric deep house bass, soulful keys and Jhelisa's sultry vocals intertwine perfectly but it's that body moving break which ties the track together and drives it to the heart of the dance floor. An underground classic on Manchester's soul scene, this jam's had plenty of rewinds on Legacy FM.
---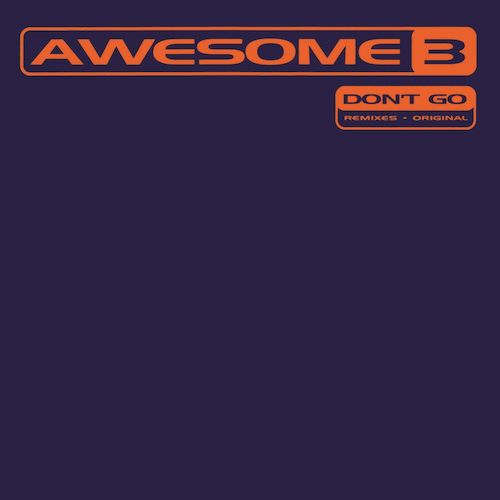 Awesome 3
'Don't Go'
(Entity, 1992)
A mere two years on from that soulful shuffle and we find ourselves at the saucer eyed zenith of the rave era. The Criminal Justice Act 1994 was still a twinkle in Tory eyes and the pills could make you hear lights and see global hypercolour. In the midst of that dungaree clad throng four musical mavericks from Salford and Wythenshawe rose to prominence with this undeniable anthem, still heard blasting out of car windows all over the North West. Rude rave vamps, euphoric piano, emotive vocals and, you guessed it, that breakbeat. What's your name, where you from, what you on?
---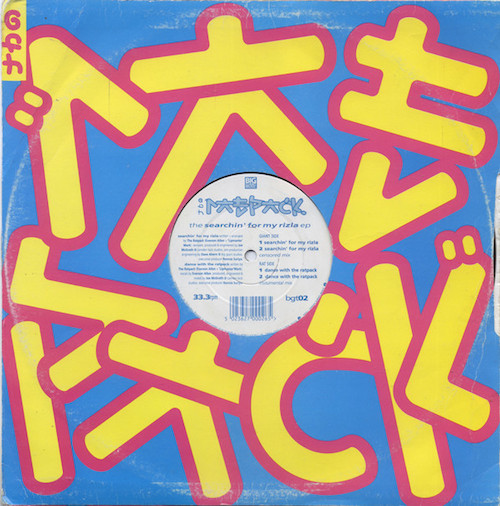 The Ratpack
'Searchin' For My Rizla'
(Big Giant Music, 1992)
Worth a mention for the track title alone, this frankly insane bit of 'Ardcore sits at the other end of the spectrum to Awesome 3's offering. Where 'Don't Go' perfectly captured the vibe of our nation's chemically entranced youth, 'Searchin' For My Rizla' is the product of scrambled minds attempting to recreate the sounds of the night before while drinking too many cups of tea and forgetting where they put the lighter. Alongside snatches of Debbie Malone, Beats International and The Mexicano, we find a weed-related ragamuffin reimagining of Suzanne Vega's painfully catchy 'Tom's Diner', all thankfully grounded by that baggy beat.
---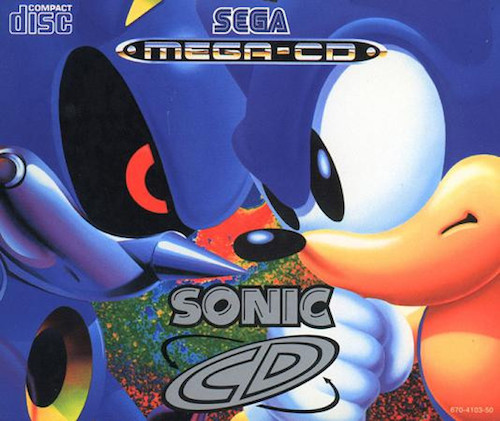 Naofumi Hataya & Masafumi Ogata
'Boss!!'
(Sega, 1993)
If the global success of The Stone Roses was ever in question, I'd offer this little number as my silver bullet. Tucked away amongst the J-Pop and breakbit (new genre alert) of Naofumi Hataya & Masafumi Ogata's Sonic The Hedgehog soundtrack, we have this Robotnik related number which fuses the groove from Hall & Oats yacht rock classic 'I Can't Go For That', the vocal from Xavier's 'Work That Sucker To Death' and Reni's finest hour into one and a half minutes of neon insanity. Make like the hedgehog and give it a spin.
---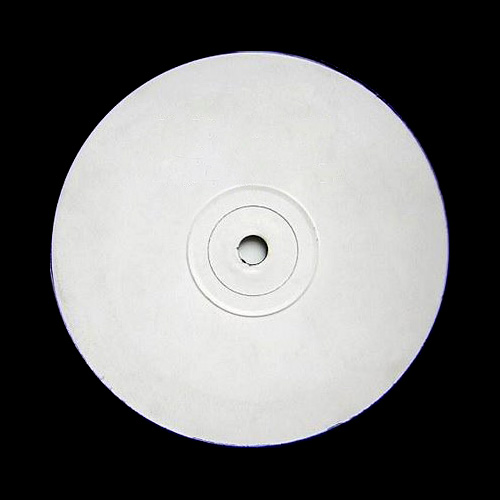 The Dream Team
'Raw Dogs'
(Joker, 1996)
The second act in our line up to dress head to toe in Adidas, The Dream Team were the real junglist deal, and you can't get much realer than this bass heavy system rinser released on their own Joker imprint in 1996. Taking the same bass, break and gangsta rap sample approach as DJ Zinc's 'Super Sharp Shooter', but with less obnoxious frequencies, Brian and Dean threw a nasty little snippet from Meth & Red's 'How High?' over a pinging bassline and pitched that drumbeat into infinity.
---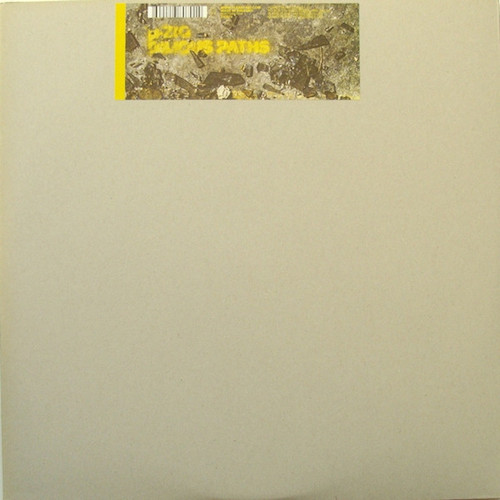 µ-Ziq
'Meinheld'
(Planet Mu, 2003)
Into the new millennium and we're still going strong, flipping our collective wig to this mind-bending blast of braindance from Planet Mu boss Mike Paradinas. By this stage 'Fools Gold' had become an established part of breakbeat history, and Mike's madcap 'Meinheld' sees that break rubbing shoulders with 'Think', 'Amen' and 'Do The Do' while brooding bass and searing synths crackle above.
---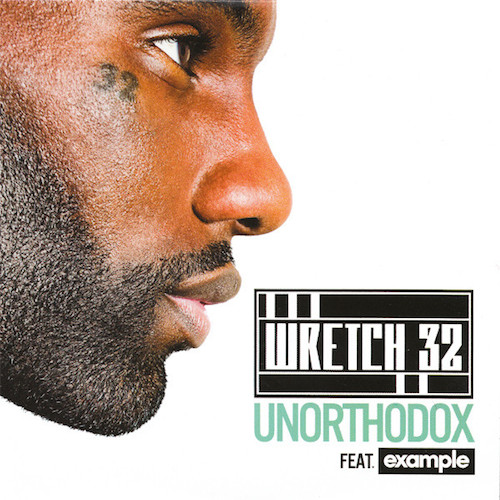 Wretch 32 feat. Example
'Unorthodox'
(Ministry Of Sound, 2011)
If I'm being honest, this painful illustration of the flailing Ministry's attempts to get 'urban' and 'current' is a musical hate crime, but at least it displays good use of that 'Fools Gold' groove. The least said about the reggae-tinged chorus the better.
---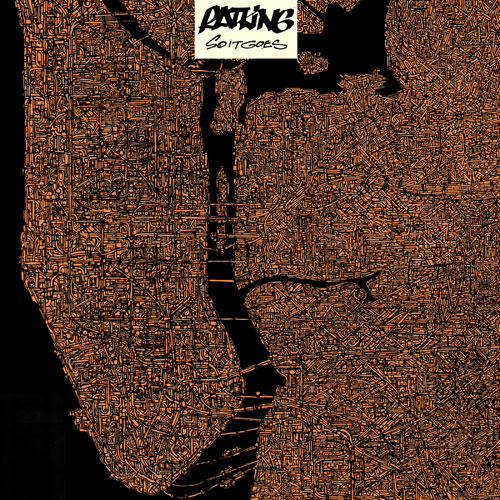 Ratking
'Puerto Rican Judo'
(HXC, 2014)
Swapping Tottenham for NYC we pay close attention to Ratking's debut LP So It Goes, in particular B-side closer 'Puerto Rican Judo', a puzzling hybrid of powerhouse kicks, cascading piano and the 'Fools Gold' breakbeat which sees the ensemble team up with Wavy Spice for a master class in free-flowing lyrical intricacy.
---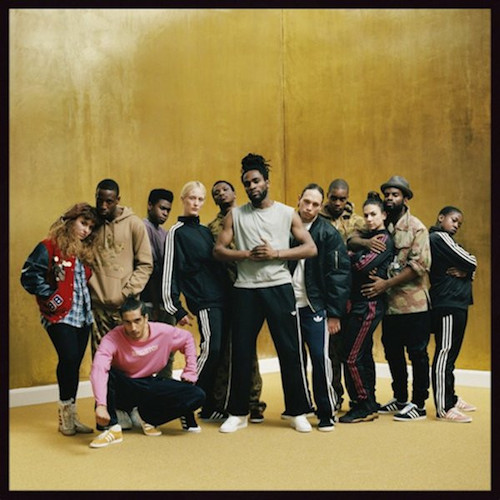 Jungle
'Busy Earnin' (Special Request VIP)'
(XL, 2015)
Bringing us more or less up to date we have UK club legend Paul Woolford and his VIP mix of J and T's mammoth modern soul smasher 'Busy Earnin'. While the big and brassy original version worked its way through TV idents, daytime radio playlists and festival main stages, this throbbing DnB reshape ripped holes in speaker rigs the world over, driven ever onwards by that rattling Roses breakbeat.
---
Cover image from 'Fools Gold' music video, courtesy of John Squire