Published on
February 7, 2020
Category
Features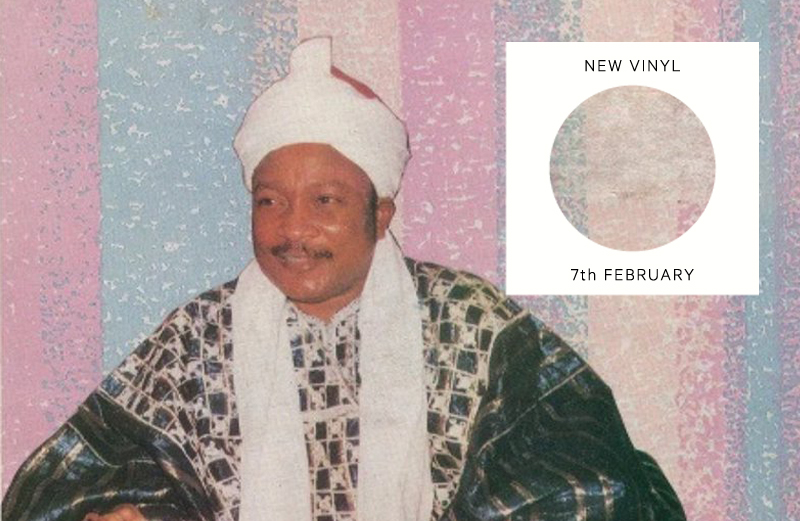 Rhythmic techno, disco-not-disco, and bittersweet modern soul.
In the singles section this week, we have techno variations from Peder Mannerfelt on Voam and John Talabot's Hivern Discs, a trio of psych remixes for Kit Sebastian and reissues by modern soul singer Rochelle Rabouin, and unknown falsetto electro star Rajan.
As far as albums are concerned, we profile Beatrice Dillon's much-anticipated debut for PAN, and the soundtrack-inspired collaboration between Ivan Smagghe & Rupert Cross. They are joined by instrumental hip-hop from Madlib and Freddie Gibbs, Makaya McCraven reimagining Gil Scott-Heron, and the first in Soul Jazz's new series of Nigerian reissues, from Alhaji Chief Kollington Ayinla.
This week's rundown is by The Vinyl Factory Editors Anton Spice and Gabriela Helfet, alongside Jesse Bernard, Lucie Stepankova and James Hammond.
---
Singles
---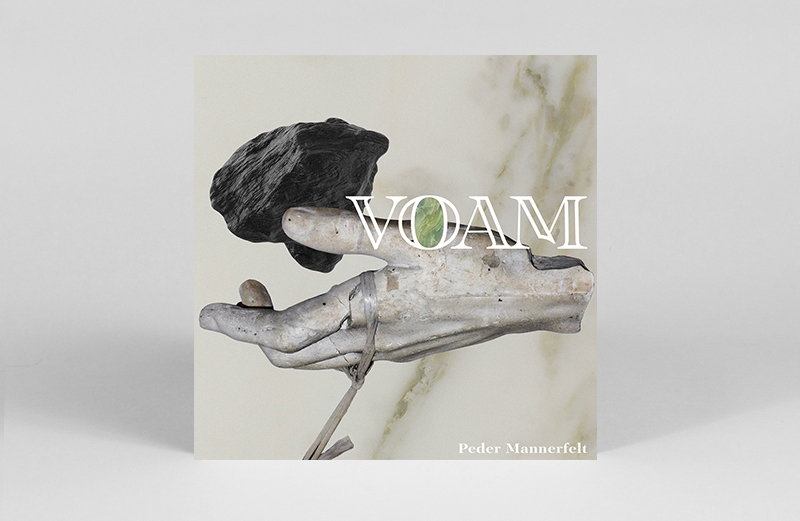 Peder Mannerfelt
Like We Never Existed
(Voam)
Peder Mannerfelt's hardware wrangling continues to wreak havoc with Like We Never Existed – another set of bangers from the Swede that thrive on their high-octane pulse and permuting synth work. Making techno that values spontaneity and the "fried" end of the spectrum in terms of grit and distortion, Mannerfelt's intuitive working of the EMS Synthi manages to scorch, warp and cascade its way across these four tracks. – JH
---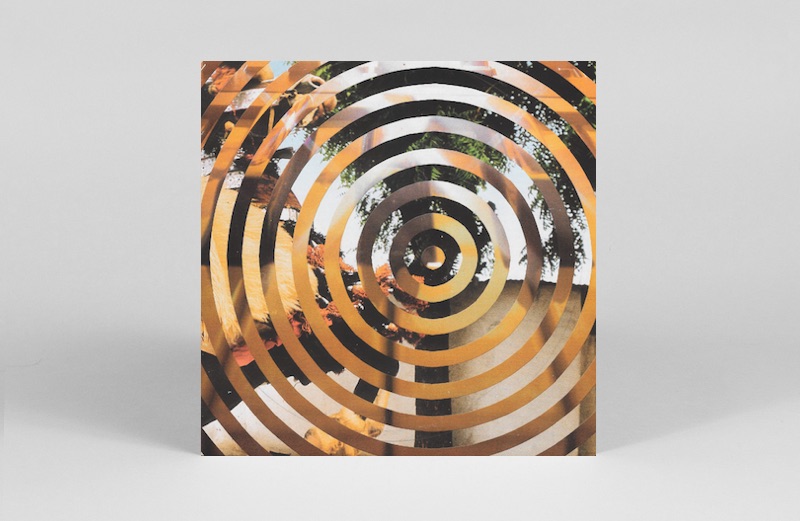 Various Artists
Fragments 2
(Hivern Discs)
The second of a six-part Fragments compilation on John Talabot's Hivern Discs', Fragments 2 gambles with the fragile balance between techno and contemporary new age music. On A-side, Australian producer Fantastic Man sets the mood with his choppy, lo-fi 'Lather of Heaven', followed by Layered Moods' acidic slow-burner 'Z'. On the flip, Absis serves up dubbed-out cut 'Sara', before Steve Pepe embarks on an obscure leftfield trip on 'Tribalone'. Fragments 2 is a euphoric four-tracker, flowing through sparse arrangements to generate its own slow-motion dance pilgrimage that is light without lacking sophistication. – LS
---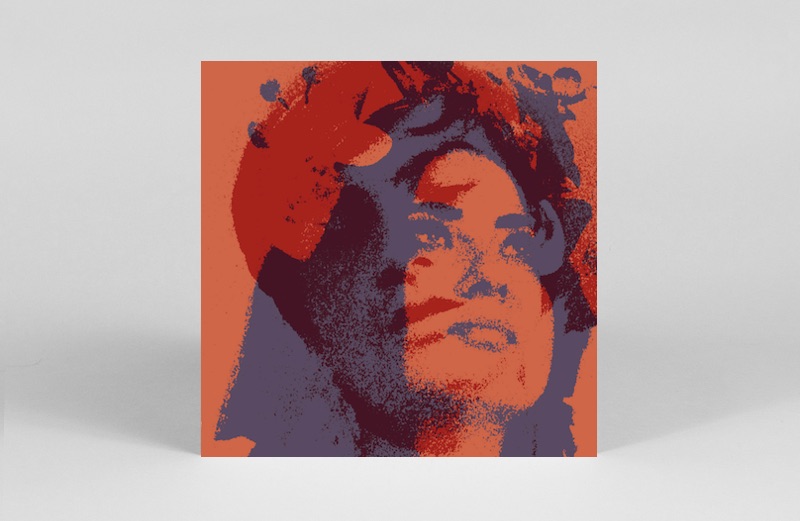 Kit Sebastian
Remixes
(Mr Bongo)
Tropicália-meets-Anatolian psych outfit Kit Sebastian released their debut album on Mr Bongo last year, deftly skipping across genres to create a wholly believable sonic world located somewhere in the near-distant past. For the band's first remix outing, Natureboy Flako, Baris K and Halal Cool J serve up three very different offerings, whether on the industrial chug of 'Durma', or the bouncing, reverb-heavy edit of 'Senden Baska'. – AS
---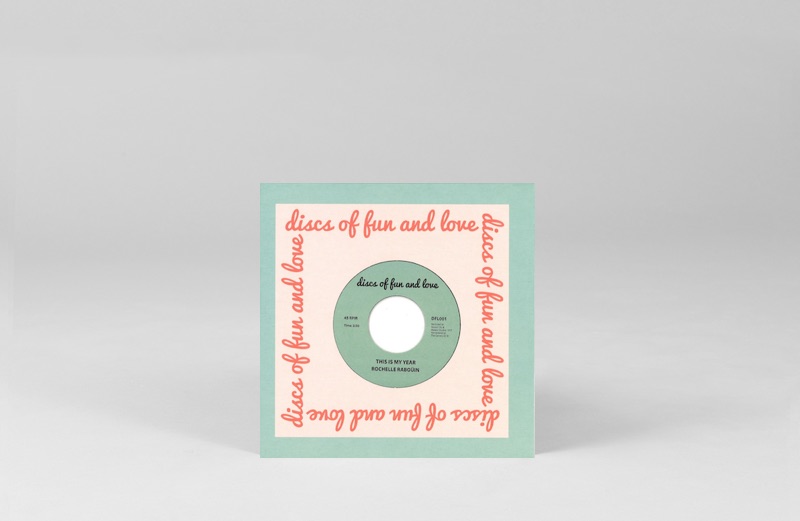 Rochelle Rabouin
'This Is My Year'
(Discs Of Fun And Love)
There's nothing the first week of February needs more than the 7″ reissue of a track called 'This Is My Year' on a label called Discs of Fun and Love. Throw open the curtain, blow out those grey skies and say goodbye to the January blues, because Rochelle Rabouin has got your back. Originally released in 1977, 'This Is My Year' is b/w the gentler 'Keep This In Mind' – a bittersweet modern soul ballad for long winter nights. – AS
---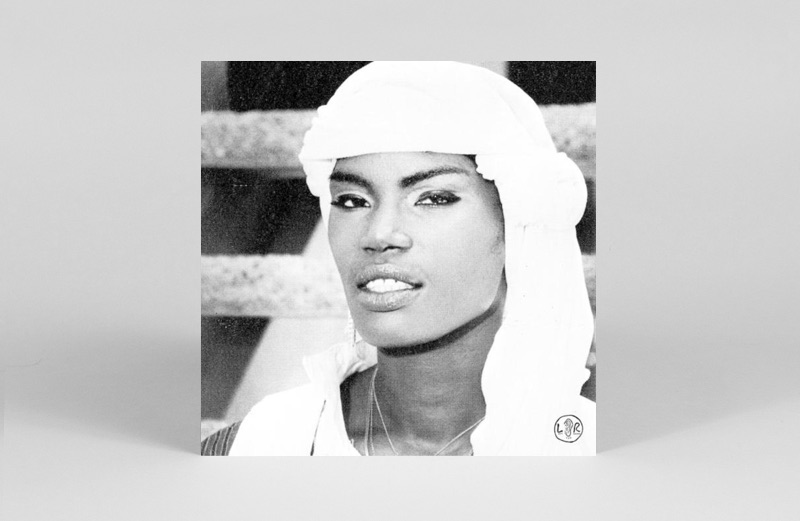 Rajan
Impossible Dreams
(Left Ear Records)
Melbourne Imprint Left Ear unearths singer Rajan's little-known UK electro-funk track 'Impossible Dreams' for its latest offering. Featuring the title track on the A-side with an instrumental version on the flip, its blazing sax breakdowns laced through Rajan's high-pitch vocals are as primed for club land denizens as they are for the bedroom dancers. 'Impossible Dreams' is a storming 1984 "disco-not-disco" single, marking yet another gem from the reissue label. – GH
---
LPs
---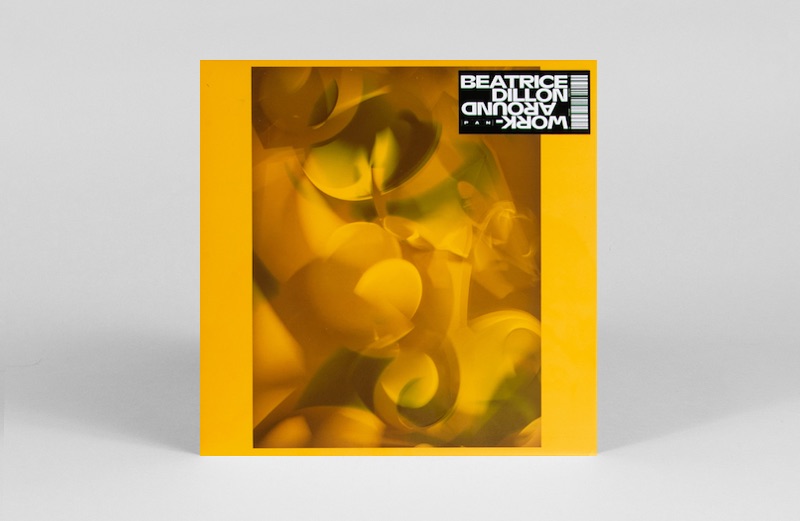 Beatrice Dillon
Workaround
(PAN)
Beatrice Dillon one-ups her excellent EPs with a first long player, Workaround. Sticking to 150bpm throughout and gating the reverb and echo that dominate so much electronica, Workaround's strikingly crisp production goes against the grain, and sounds all the better for it. Considering the myriad rhythmic influences, and the collaborative spirit that brings acoustic instruments such as pedal steel, kora, and cello into the mix, it's quite a feat that this album retains its focus and unified aesthetic. With carefully patchworked beats and "inventive sampling" being key parts of a methodology that keep things so tightly knit, Workaround sounds more like a game changer than a mere statement of intent. – JH
---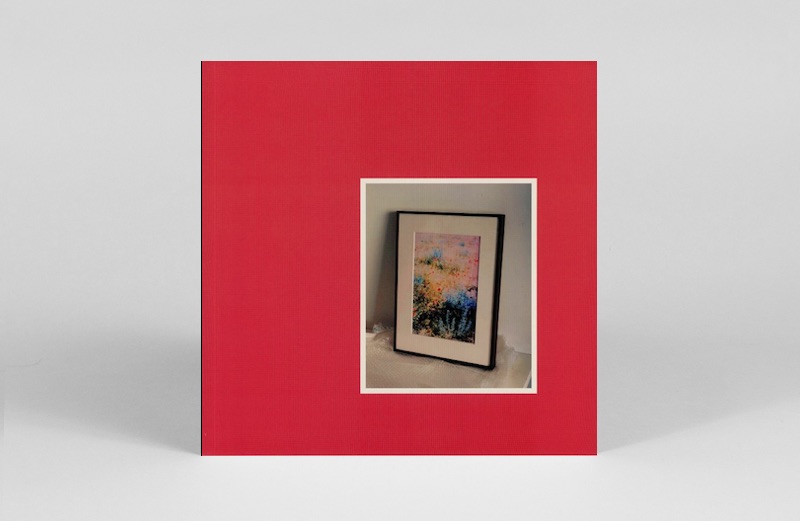 Smagghe & Cross
1819
(Offen)
Ivan Smagghe and Rupert Cross team-up for a second long-player on Vladimir Ivkovic's Offen Music to rejuvenate and solidify ideas prototyped on their 2017 debut MA. As a result, 1819 creates a hallucinatory cinematic landscape where the barrier between dream and reality is not easily discerned. The mood fluctuates throughout, from the uncanny narration of 'From Sacred Heart', the eccentric (dis)harmony trip on 'Drain', the lullaby ambience of 'Somewhere in Time' and the extra-terrestrial avant-garde on 'Antheia'. A work of intrepid storytelling, inspired by Smagghe and Cross' passion for film scores, theatre and bands, 1819 deserves a patient listen from beginning to end. – LS
---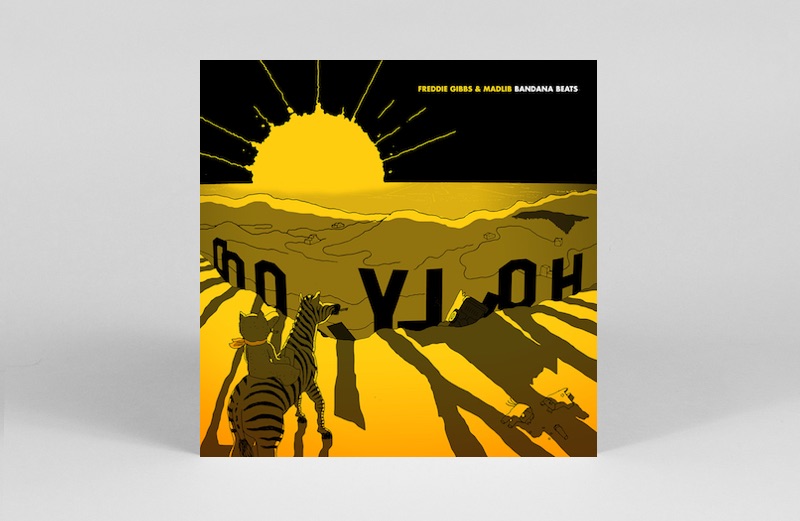 Freddie Gibbs & Madlib
Bandana Beats
(Madlib Invazion)
I haven't stopped listening to Bandana since it was first released. As well as being one of the most well-rounded rap albums in recent years, as a beats album, it also stands on its own two feet. Tracks such as 'Massage Seats', 'Palmolive' and 'Half Manne Half Cocaine' are given more room to roam free without Freddie Gibbs' vocals taking the centre stage. With Gibbs' vocals stripped back, Bandana Beats sounds just as rich and complete. Not all meals need meat. – JB
---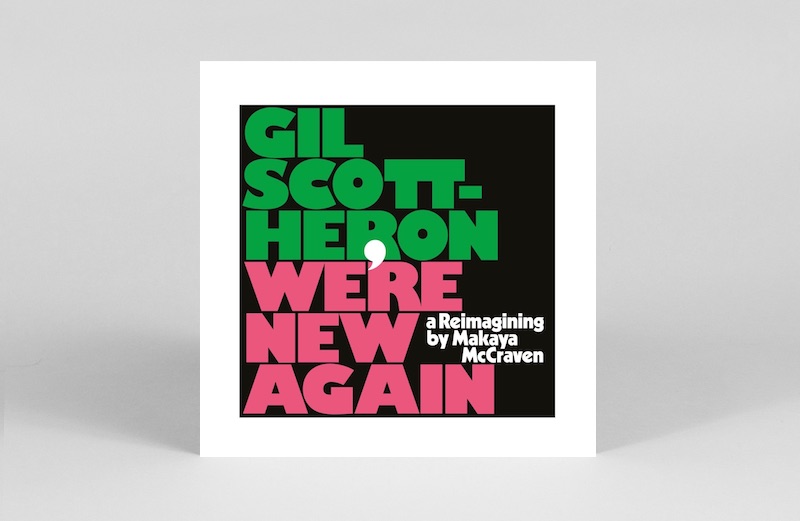 Makaya McCraven & Gil Scott Heron
We're New Again
(XL Recordings)
As long as Gil Scott Heron's words and visions are reimagined by modern pioneers such as Makaya McCraven then he can never die. On this record, McCraven takes a sample-based approach to the reinvention of Scott-Heron's final album I'm New Here. Mixing in live instrumentation and jazz recordings made by his parents, McCraven's reimagining certainly lives up to that idea. – JB
---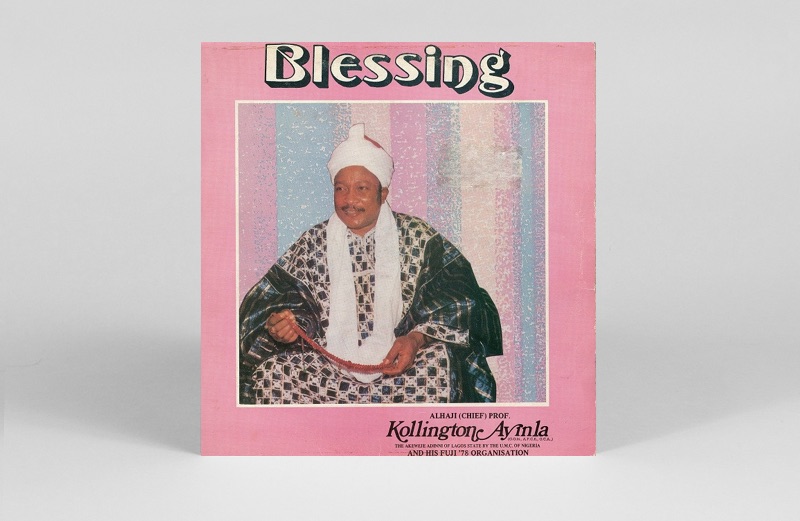 Alhaji Chief Kollington Ayinla & His Fuji '78 Organization
Blessing
(Soul Jazz)
Soul Jazz comes through with a dose of rare electrified seventies Nigerian sunshine, via its reissue of Alhaji Chief Kollington Ayinla & His Fuji '78 Organization's coveted LP Blessing. Mixing Fuji sounds – a genre that began a century ago during Ramadan celebrations when men would add pots, pans, drums and bells to wéré tunes – with electronic synths and Bata, its 11-tracks are shimmeringly euphoric, with echoes of Nigerian funk master William Onyeabor in its catchy hooks. Blessing is the first in Soul Jazz's new series of vinyl-only reissues from Nigeria, which will hopefully include more LPs from Ayinla, who recorded over 50 albums during his career. – GH