Published on
October 1, 2021
Category
Features
Razor-sharp Detroit techno, acidic Turkish disco, bubbling Japanese jazz, and more.
This week's rundown is by VF's Gabriela Helfet and Lazlo Rugoff, alongside Alice Whittington, Emily Hill, and James Hammond.
---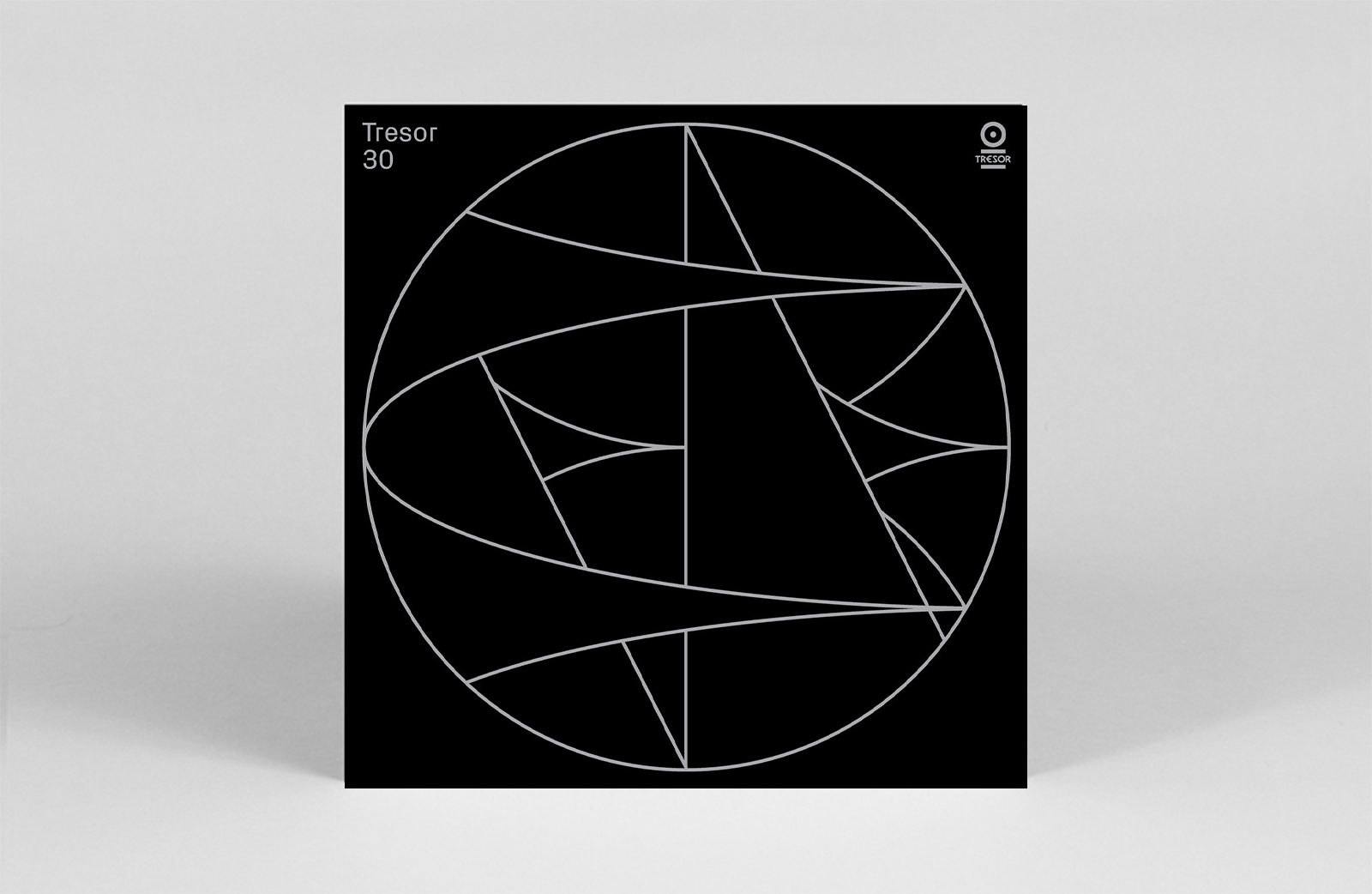 Various artists
Tresor 30
(Tresor)
Legendary Berlin label and club Tresor celebrates its 30th birthday with limited edition 12″x12 box set featuring a whopping 52 tracks. Rather than exclusively delving into is back catalogue, the behemoth release presents a vision of Tresor's past, present, and future. Classic cuts sit alongside fresh tracks and exclusives from artists including but in no way limited to: Underground Resistance, DJ Stingray 313, Anthony "Shake" Shakir, Drexciya, TYGAPAW, AFRODEUTSCHE, KMRU, LSDXOXO, and Robert Hood. Go big or go home, as they say. And, if you've ever been to Tresor, you'll know that going home is never an option. – GH
---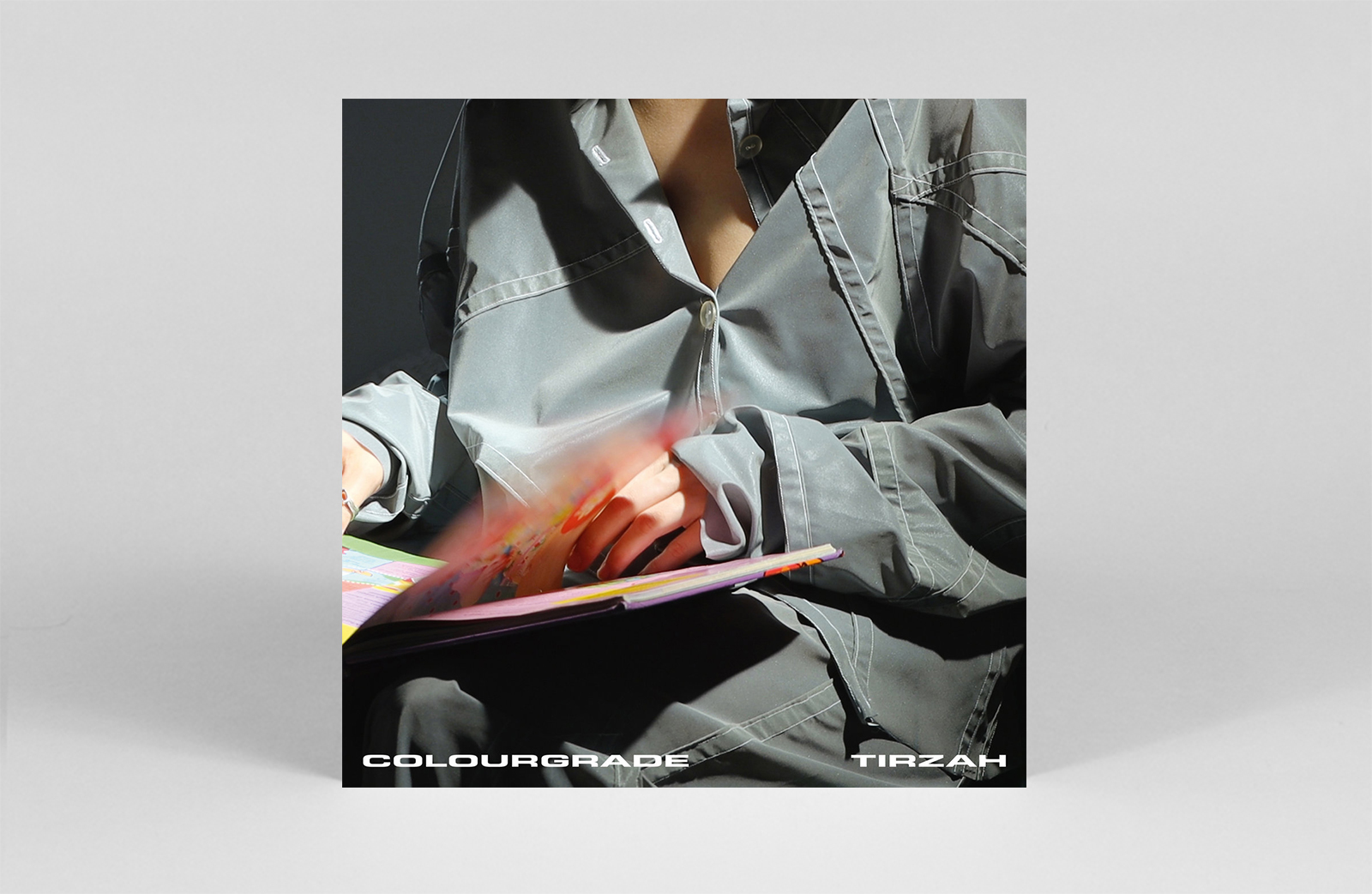 Tirzah
Colourgrade
(Domino)
Three years after Tirzah's Devotion transformed our worlds, Colourgrade flutters into our consciousness, sonically transcribing its path of renewal. The album captures the essence of parenthood, exploring the new bounds that love can reach in a mother's relationship with her children. Experimental ethereal melodies and transfixing harmonies are balanced with poetic, spoken word musings across the album, which also features from longtime collaborator and CURL creative Coby Sey. No doubt Colourgrade is another spectacular album, and future classic, from Tirzah – one that tugs on your heartstrings in the way only she knows how. – EH
---
es
RP Boo
Established!
(Planet Mu)
RP Boo, aka Kavain Wayne Space, returns to Planet Mu for his fourth album on the label, Established!. An aptly titled album for a true veteran of Chicago's footwork scene, Space delves into the origins of the genre, exploring the multi-layered connections between dance music styles that originated from Chicago, while also highlighting the interconnectedness of dance music. More than that, "Established! is also a record about Black pride, Black dignity, Black beauty and Black creativity." – LR
---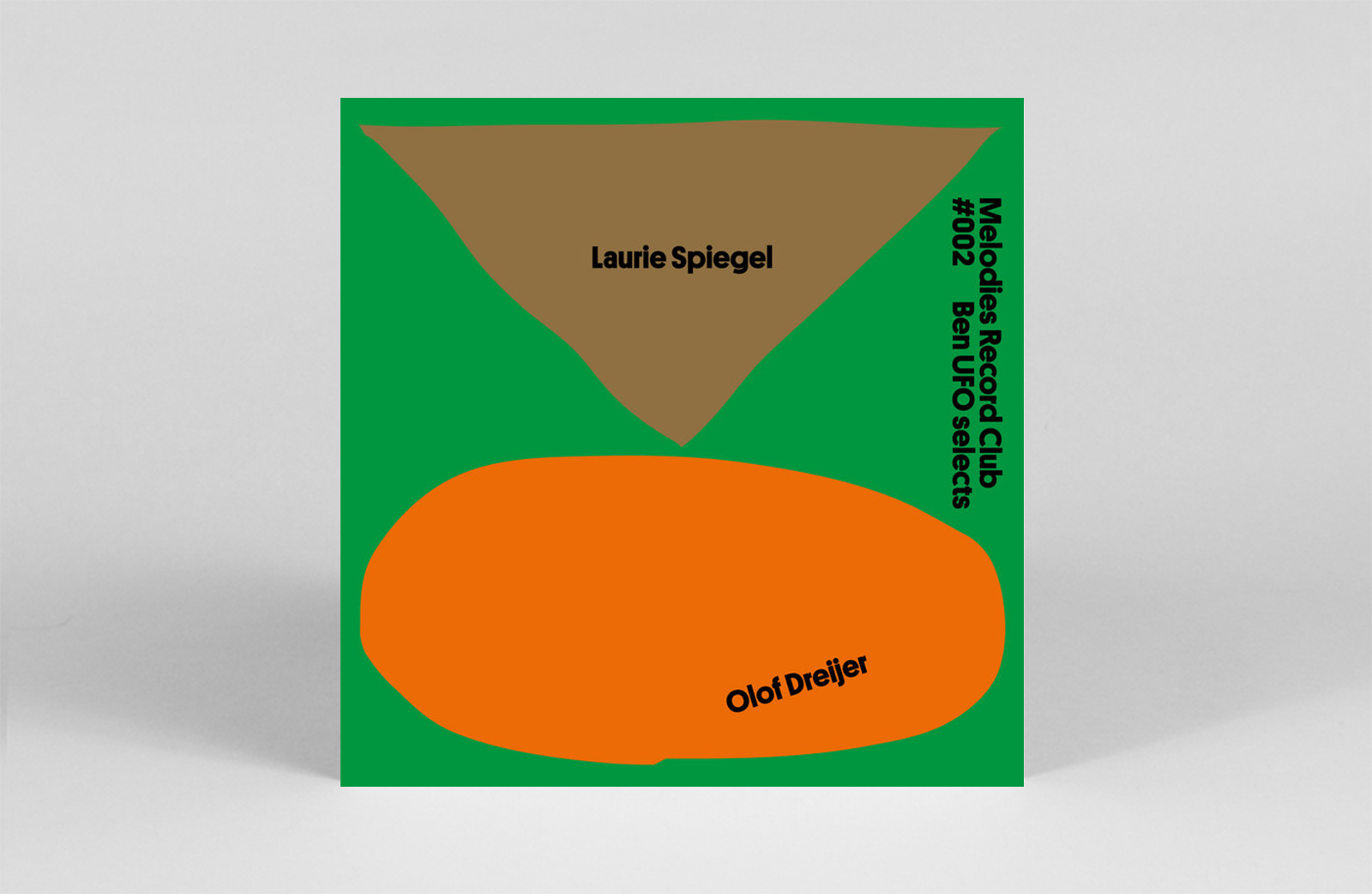 Laurie Spiegel / Olof Dreijer
Melodies Record Club #002: Ben UFO selects
(Melodies International)
Melodies International returns for the second instalment of its record club series with Ben UFO at the reigns, following a no less noteworthy #001 helmed by Four Tet earlier this year. This time, it's Ben UFO at the reigns. On the A-side, you'll find the pioneering Laurie Spiegel's 'Drums'. An experimental slice of electronics, the track explores the sonic synchronicities between techno and traditional Indian drumming. On the B-side, BUFO presents a track by Olof Dreijer, aka Oni Ayhun aka one half of The Knife. 'Echoes From Mamori' is firmly in the same camp as his Oni Ayhun fare, something that will thrill those familiar with the moniker. (For the uninitiated, look no further than the classic euphoria 'OAR003-B'.) Across 13 minutes he taps similarly kaleidoscopic sounds, beginning with chirping field records before its glittering synthesizers unravel into bubbling into sun-dappled builds. – GH
---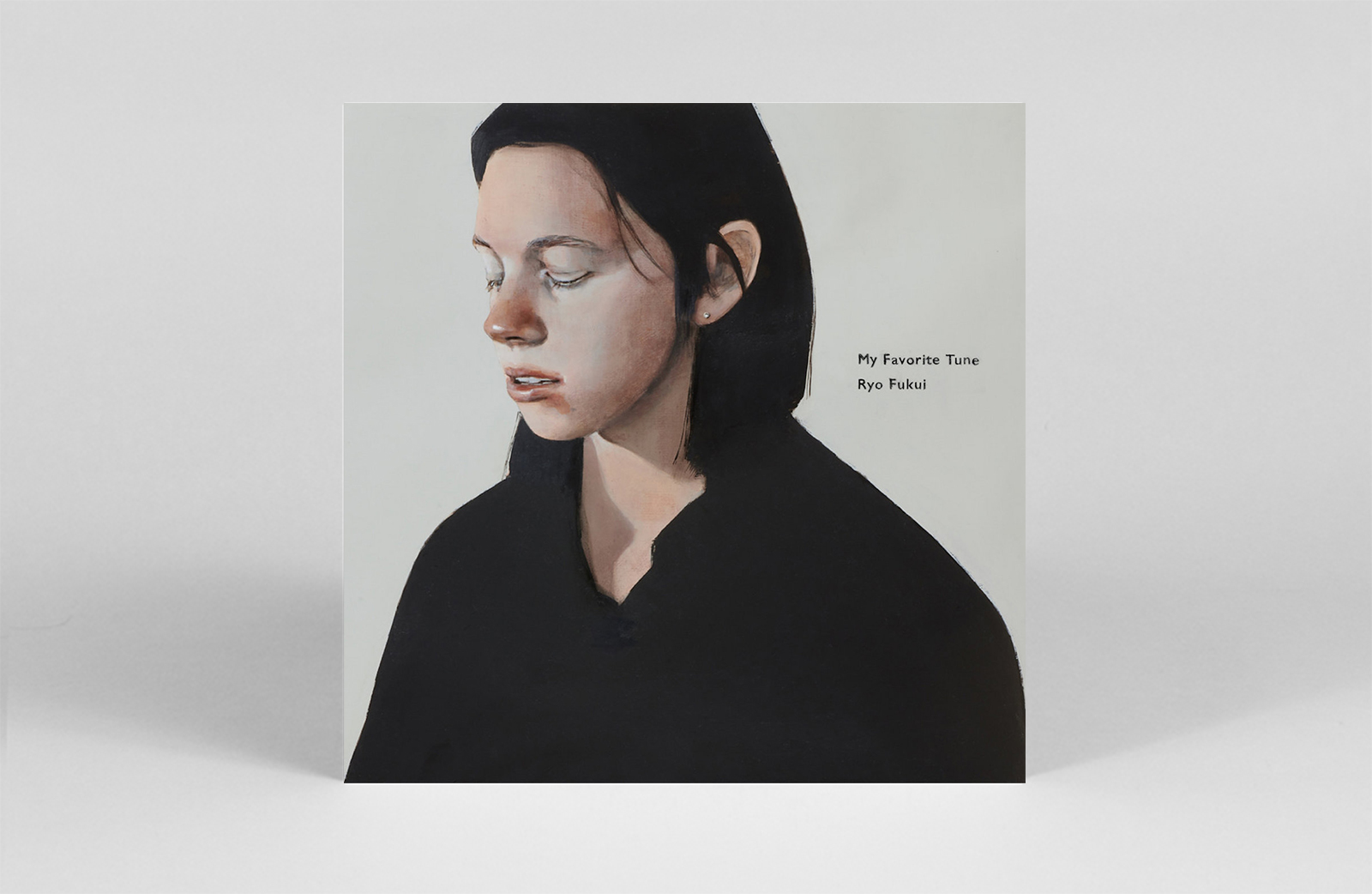 Ryo Fukui
My Favorite Tune
(WRWTFWW Records)
Japanese jazz musician Ryo Fukui continues to experience a posthumous rise in international recognition, with his only live solo piano album seeing a vinyl version for the first time. The self-taught pianist makes incredible use of the entire keyboard, filling the corners of any jazz kissa with his colourful flourishes and high-spiritedness. Fukui takes you on a jazz-blues promenade through walking bass-lines, chirpy staccato, and effortless, harp-like glissandos. One of our favourite reissues this year – it was originally recorded in 1994, featuring his own compositions as well as interpretations of classics such as "Nobody Knows The Trouble I've Seen". – AW
---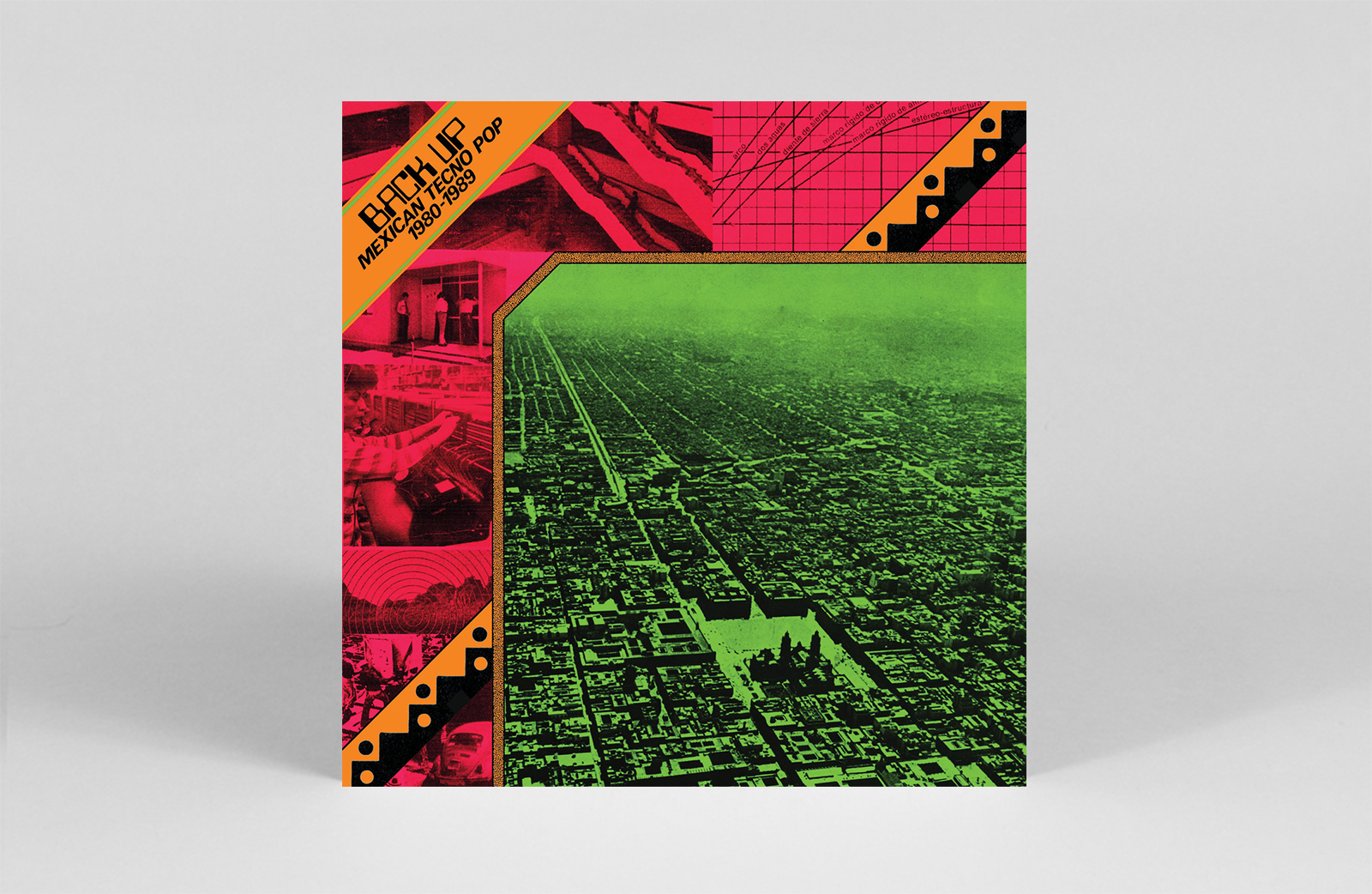 Various Artists
Back Up: Mexican Tecno Pop 1980​-​1989
(Dark Entries)
While America and Europe's no wave and synth pop scenes have been well documented, less attention has been paid to Mexico's DIY scene during the '80s. Aiming to rectify this, Dark Entries has released the first compilation of Mexican electronica, synth pop, new wave, and post-punk — Back Up: Mexican Tecno Pop 1980-1989. Largely composed of under-the-radar artists, the compilation spans sullen vocals, "saucy synthesizer hooks", poppy electronics, and classic new wave. While this may be the first compilation of its kind, hopefully it won't be the last. — LR
---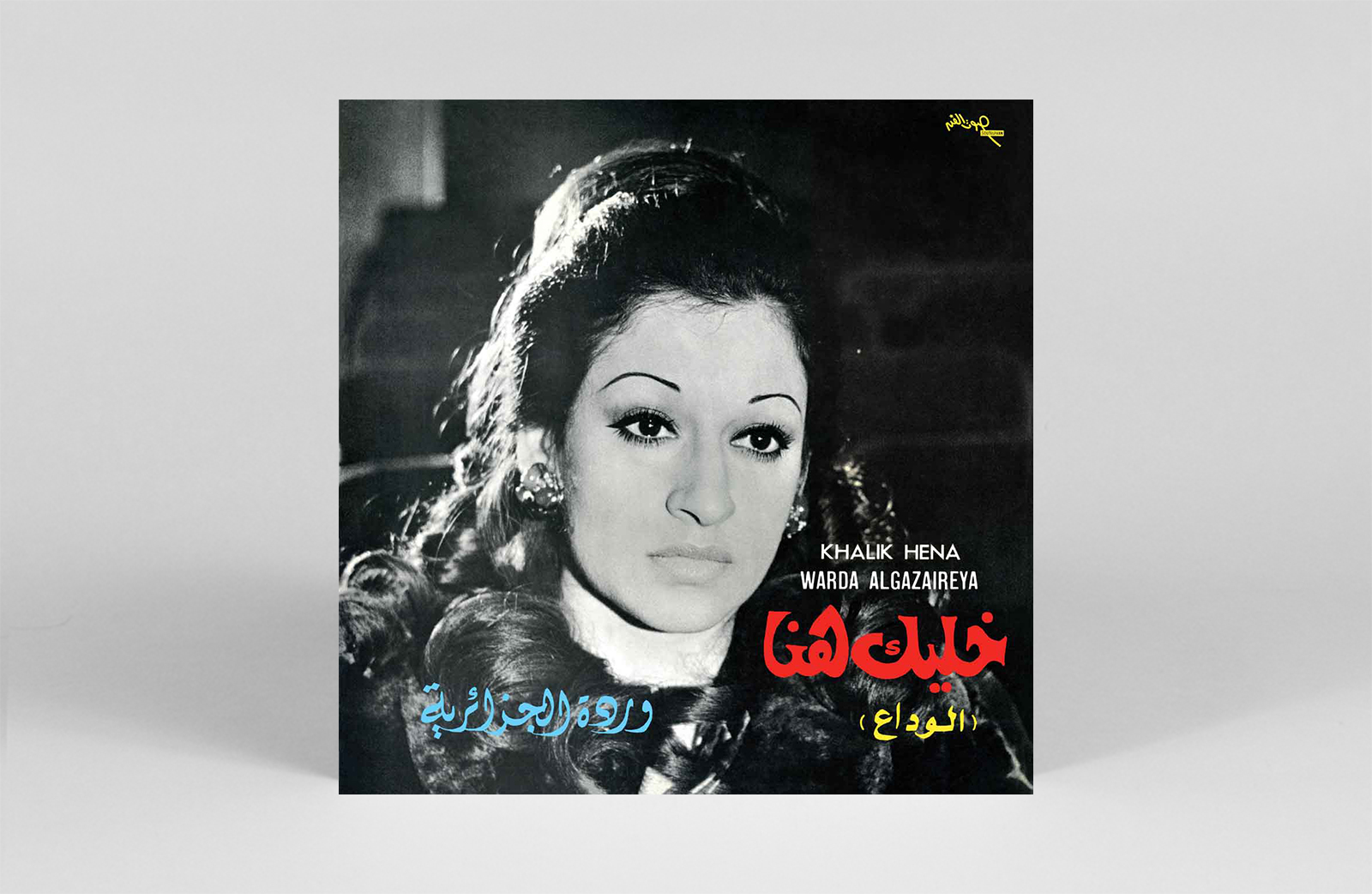 Warda
Khalik Hena
(Wewantsounds)
Khalik Hena is a cult classic from Algerian-Lebanese chanteuse Warda. On the album, she finds her powerful voice backed by a full Egyptian orchestra and the compositional skills of Baligh Hamdi. Its sounds are steeped in traditional Arabic music, yet with an ear and openness for the contemporary music that surrounded her in the 1970s. Wewantsounds reissue of Khalik Hena is an essential – both for those familiar with her work, as well as good a place as any for the unfamiliar to acquaint themselves with Warda's hypnotic talents. – JH
---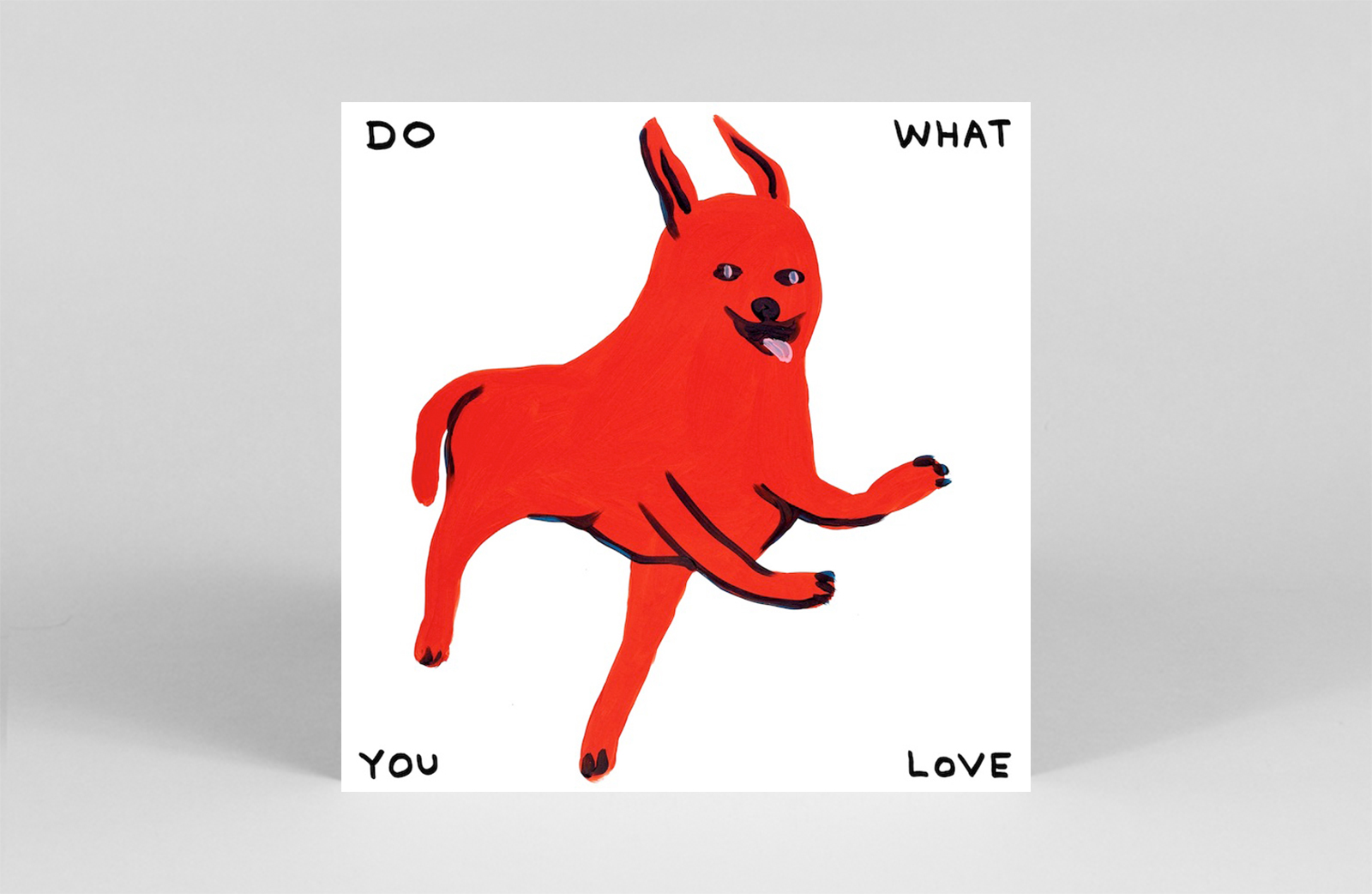 Various Artists
Do What You Love
(Trunk Records)
Johnny Trunk celebrates the 25th anniversary of his idiosyncratic label in style with Do What You Love. Titled in accordance with the ethos that has pushed Trunk's endeavours forward over the past quarter century, the 33 tracks here are a fitting distillation of his alluringly peculiar repertoire of miscellaneous aural oddities, library music, audio nostalgia, radiophonic experimentation, and B-movie film soundtracks. Featuring various staples of the label's output as well as previously unheard material, this is a collection that will seamlessly take you from a Delia Derbyshire synth improv to a Basil Kirchin dance floor number, or from tractor advert jingle to the soundtrack of a '70s sex tape that was acquired at a car boot sale. – JH
---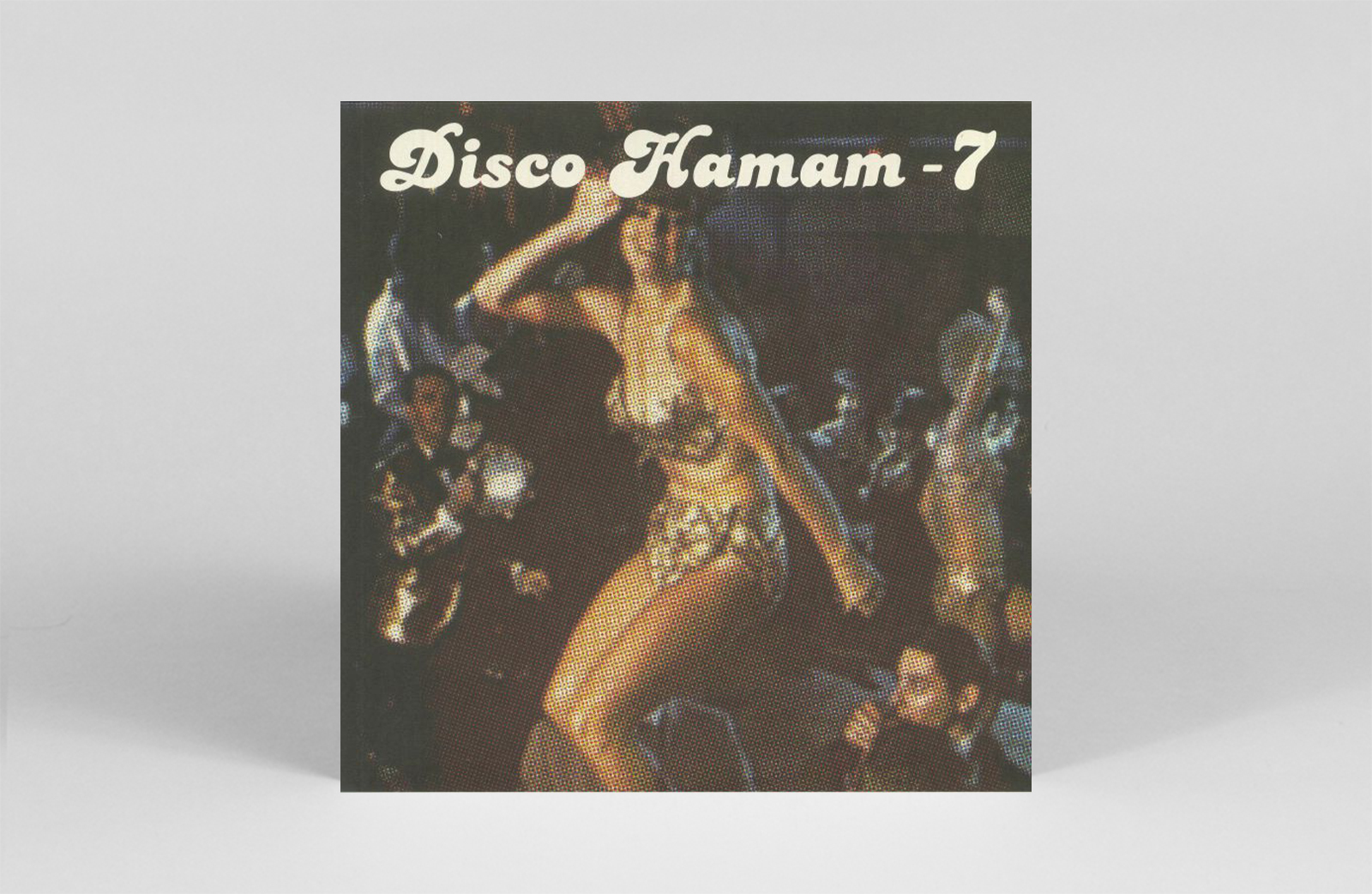 Various artists
Disco Hamam 7
(Disco Hamam)
Turkish selectors Baris K and Jonny Rock are at it again, propelling us straight into a steamy, dripping hamam at the speed of a whirling dervish. First up, kicking off at what feels like the peak of a highly-charged spiritual clapping ceremony, Rune Lindbaek delivers 'Hashish'. Not to be outdone in intensity, Tushen pushes us into a Bollywood-esque, acid-induced trance with 'Balu'. Baris and Jonny then add their own productions on the B-side, under their respective monikers Paralel Disko and Afacan Sound System. The former deftly edits a Turkish cover of George Benson's Give Me The Night', followed by what starts off like the theme of a '90s computer adventure game before jumping into a trippy Middle-Eastern Wurlitzer riff. – AW
---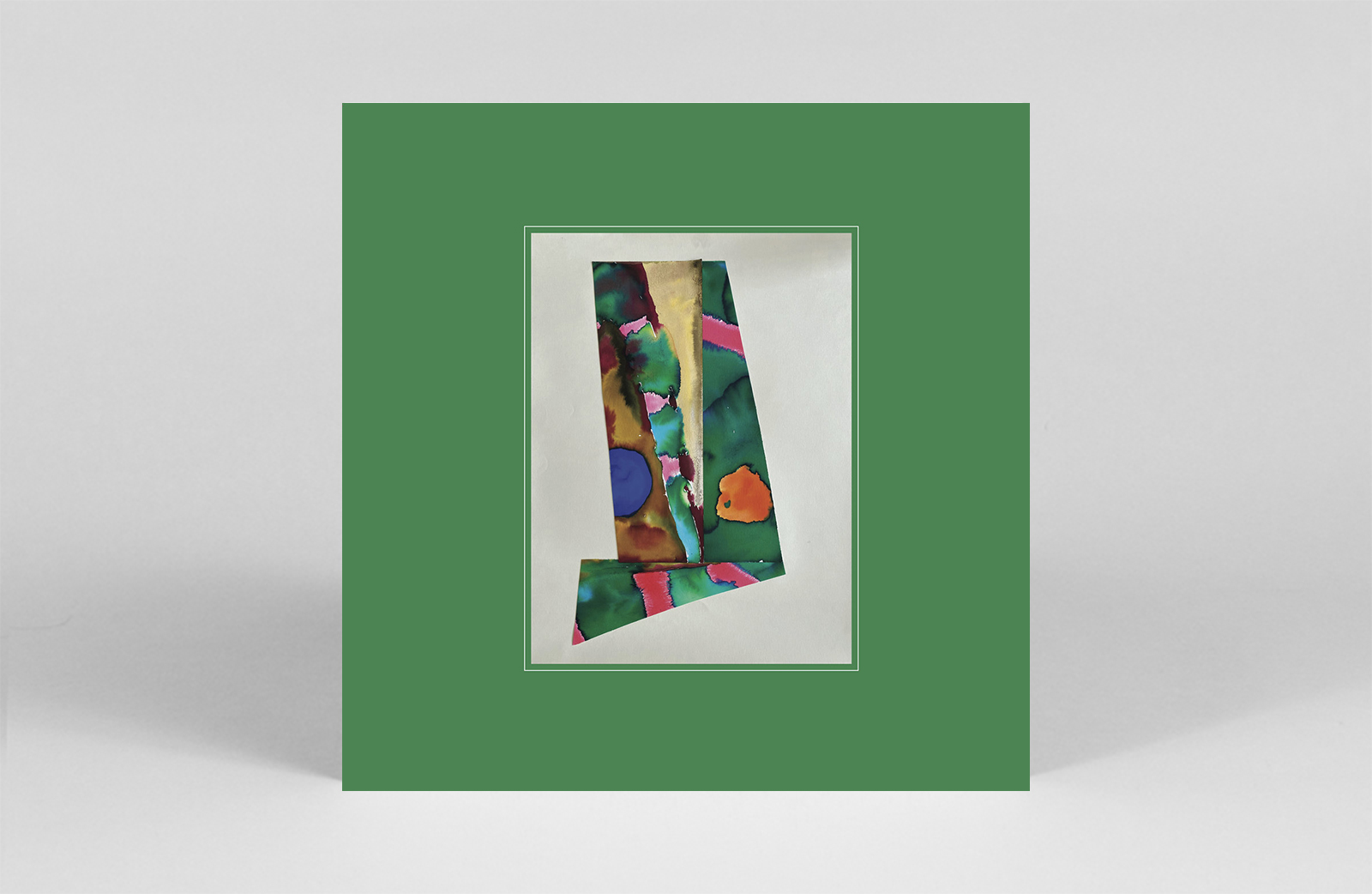 Call Super
Cherry Drops I
(can you feel the sun)
DJ, producer, and artist Call Super drops the first instalment of their new double EP Cherry Drops i on can you feel the sun – Super's imprint that he co-runs with DJ and producer Parris. Cherry Drops i exists in a space to purely connect with the realm of the dance floor, offering Super space to breathe. His approach to production has always encompassed a frenetic, aural encapsulation of art and this latest EP is no exception. 'Eyes Flow Wide' is a kaleidoscope of energy that bubbles into 'bodiesinheaven1', the later of which brings to mind the essence of nature, as if you are surrounded and submerged in water. Ending on 'Cherry Drops', a track that is percussively the hardest-hitting of the three, it rounds off a spectacular third release on the budding label. – EH
---