Published on
April 16, 2021
Category
Features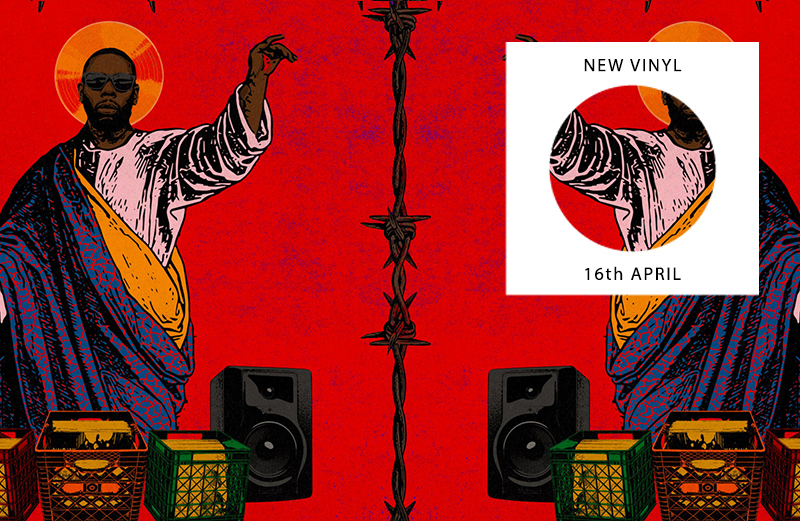 Detroit house, NYC Canto-pop, Spanish downtempo, and more.
This week's rundown is by Vinyl Factory's Gabriela Helfet and Lazlo Rugoff, alongside Jesse Bernard, James Hammond, and Emily Hill.
LPs
---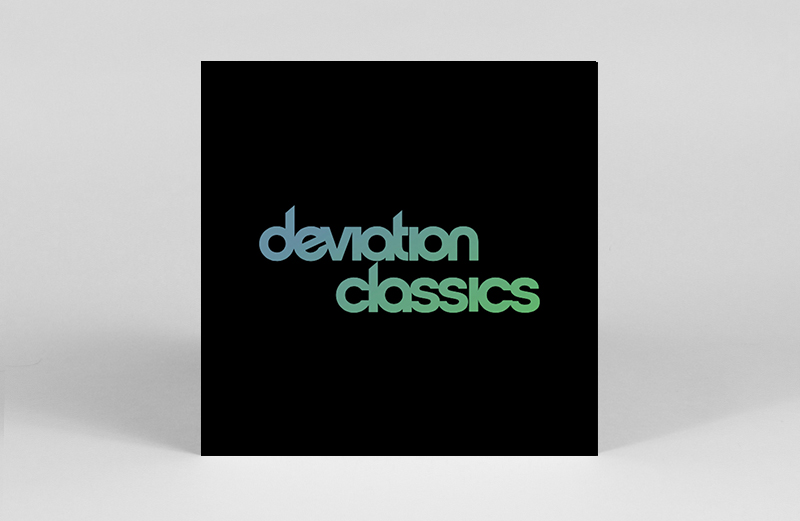 Various Artists
Benji B presents Deviation Classics
(Deviation)
Legendary London party Deviation celebrates its 13th anniversary with a new limited box set, Benji B presents Deviation Classics. The 4×12" is a sonic teleportation device that transports you directly onto the gleeful dance floor helmed by Benji and Judah. As with Deviation's live affairs, the vinyl offering traverses styles with a soulful touch – obligatory house and techno is presented alongside Ghanian highlife and Brazilian jazz. One for the heads as well as newly initiated alike, highlights from the cuts on offer include: DJ Spen presents DJ Technic's 'Gabryelle (D-Malice Re-Fix)', K. Frimpong & His Cubano Fiestas' 'Kyenkyen Bi Adi M'awu', and Mala's 'Lean Forward'. – GH
Watch Deviation's special Vinyl Factory Live set with Benji B and Judah streaming this Friday 16th April, 8-11pm BST on VF's Mixcloud.
---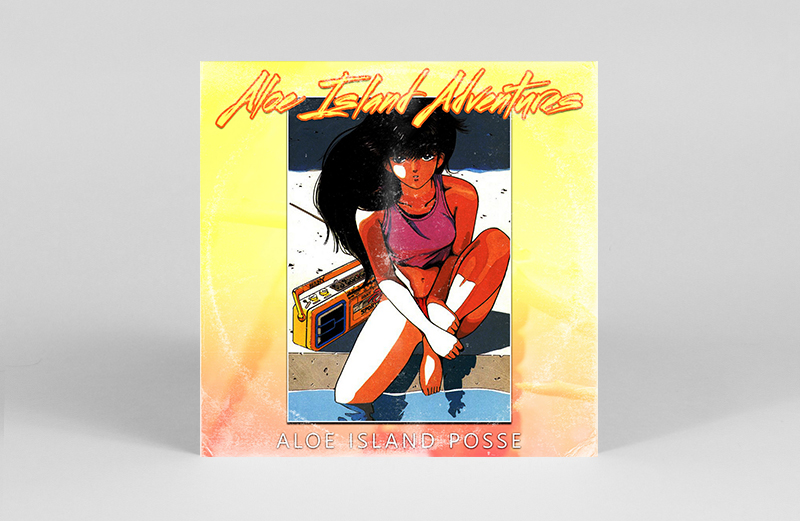 Aloe Island Posse
Aloe Island Adventures
(Tiger Blood Tapes)
Sometimes, you really just want a fun record that isn't trying to be self-aware, especially at a time where respite is needed. Coming out of Toronto, Aloe Island Posse delivers this gem of a project. Aloe Island Adventures is a dynamic blend of funk, disco, electronic, and early hip-hop. It would be criminal for you not to move as soon as 'High Tide' comes on – it's like the best of late '70s funk and mid-80s disco came together to make a super child. Combined with the anime aesthetic, this isn't a project that asks too much of its listeners, and yet offers so much more in the way it exudes joy. – JB
---

Ariana Grande
Positions
(Republic)
Ariana Grande's silky r'n'b bop Positions sees an awaited vinyl release this month – on 'coke bottle clear' LP no less. Channeling the best kinds of soulful, '00s hip-hop without sounding retro, the 14-track album features decidedly understated production on Grande's signature vocal range compared to previous albums. This, relatively, stripped back approach gives even more emotional weight to her mighty range, which is always impressive regardless. Whether you consider yourself an Ari fan or not, the album is an r'n'b classic-in-the-making with multi-generational appeal that won't fail to move you. – GH
---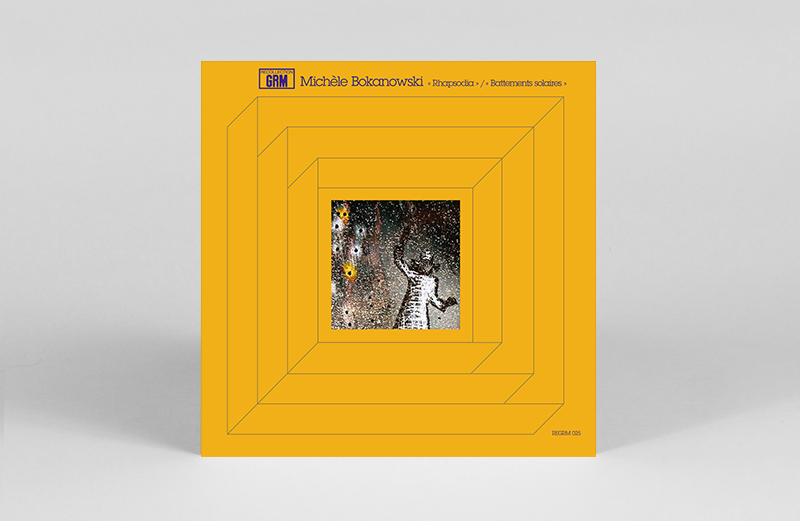 Michèle Bokanowski
Rhapsodia / Battements solaires
(Recollection GRM)
Gathering two pieces by Michèle Bokanowski, Rhapsodia / Battements solaires celebrates the French composer's intricate approach to texture and densities of sound. Initially linked to the rule-breaking ways of the Group de Recherches Musicales through studies with Eliane Radigue and Pierre Schaeffer, Bokanowski's use of looping and electro-acoustic sounds creates a curious sense of unfolding ambience and fractured time. Picking up on these themes Battlement Solaires and Rhapsodia use string and drone sounds to great effect, with Rhapsodia's delicate cycles creating a subtle and hypnotising sense of rhythm and flux. – JH
---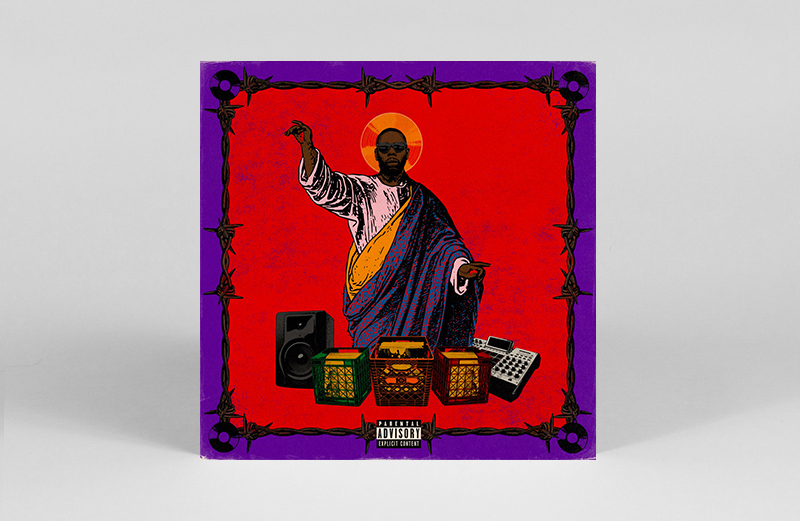 Buckwild
Music is My Religion
(Tuff Kong Records)
Now, more than ever, it feels as though street rap is geared towards the beatmaker as opposed to 'just' the emcee. The Roc Marcis, Statiks, Madlibs, Alchemists, and Harry Frauds are but a handful of names that have been steering this direction over the past decade. It's no new trend that we've seen juggernaut rap producers release full bodies of work. However, at a time when rap feels far more fragmented than ever before, we've also been witness to some of the finest production in rap history. Buckwild's (Diggin' In The Crates Crew) effort on his recent album Music Is My Religion isn't to be understated. The sampling is exquisite and far reaching while the contributions from the emcees such as Ransom, Flee Lord, Smif-N-Wessun had further depth and colour, particularly on Suede Couch. That said, as a beat tape this project would be just as stellar. – JB
---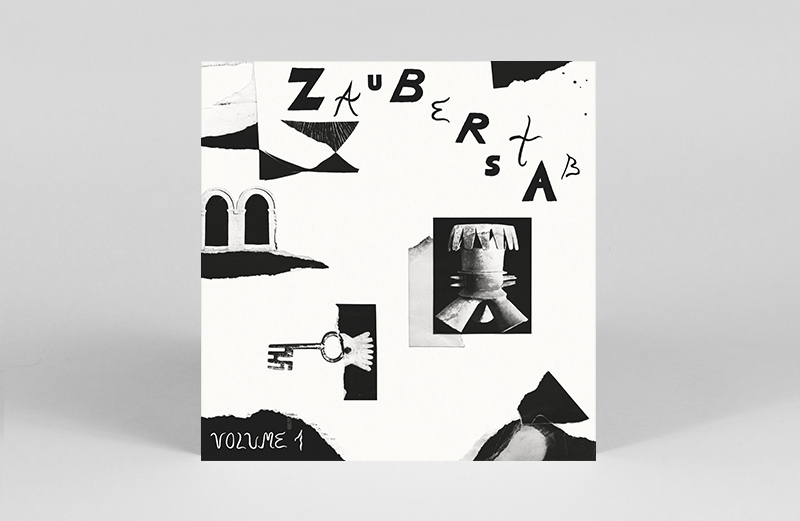 Various Artists
Zauberstab
(LIO Press)
Over the last few years there has been an exciting undercurrent of electronic, or rather electro leaning, music coming out of Spain. On the downtempo chuggy tip of this spectrum, Lio Press deliver a spectacular vinyl-only selection of experimental cuts, featuring the likes of Donato Dozzy in collaboration with Eva Geist under the guise of Poetas Sonicos.The result is 11 wonderfully trance-like cuts with delicate sprinklings of cosmic disco frequencies. It's a psychedelic trip we're all invited to join in on. – EH
---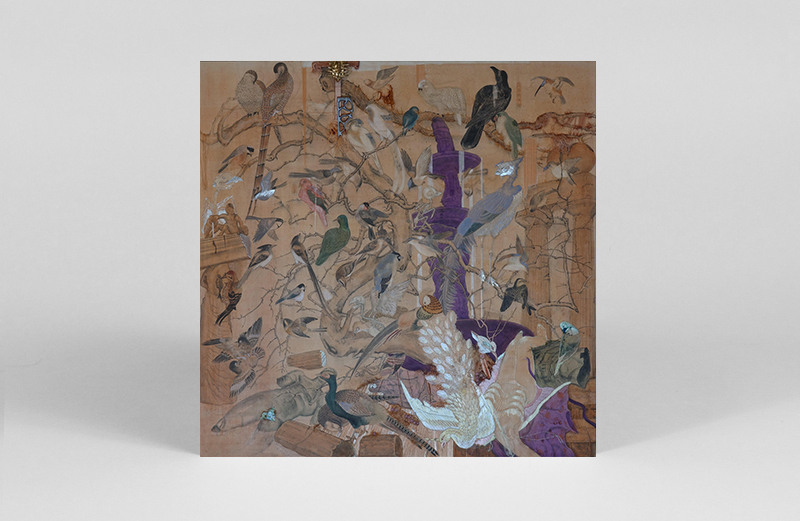 Howie Lee
Birdy Island
(Mais Um)
Beijing-based producer Howie Lee scores a floating Sicilian theme park inhabited by both ancestral spirits and birds on new album Birdy Island. While concept albums can fall into a pit of over intellectualisation — the theories of Jacques Lacan need not be set to techno — Birdy Island succeeds in straddling the line between the avant-garde and the enjoyable. With influences including ceremonial Taoist music and early Buchla synth experiments, the album presents a world where flute and guanzi find common ground with choral vocals, ambient and AI-manipulated birdsongs. – LR
---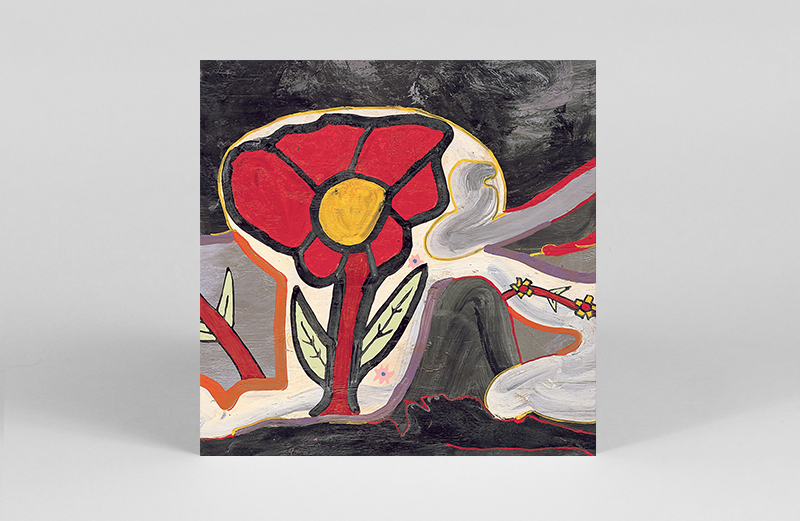 Various Artists
Alan Lomax's American Patchwork
(Mississippi Records)
Originally aired on American public TV in 1991, Alan Lomax's American Patchwork presented musical traditions from across the South and South west of the USA, condensing 350 hours of footage into five separate films. With blues and folk as blanket terms for visions that readily fragment into distinct forms such as zydeco and the piedmont finger-picking style, this 2LP set features some of the key material recorded for the series. Setting the tone with R.L Burnside's on-the-spot version of 'See my Jumper Hanging on the Line', the rest of this patchwork follows in a similar fashion – vital performances that actively spark further investigation into the life stories and discographies of all involved. – JH
---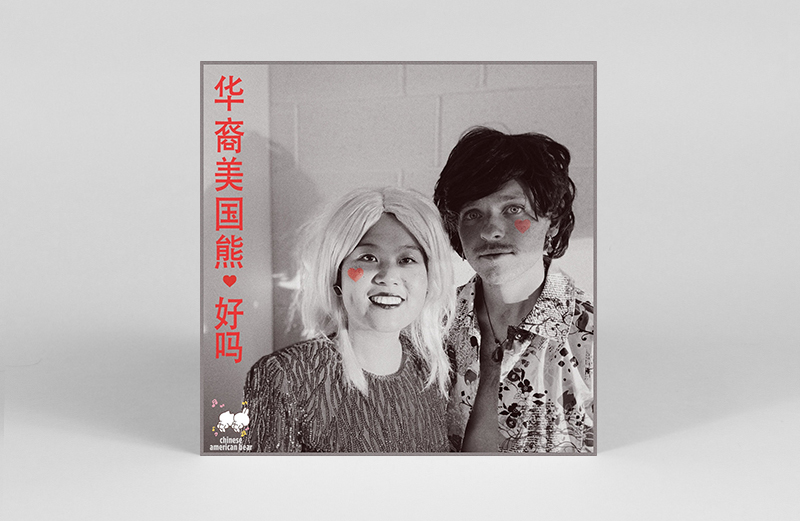 Chinese American Bear
好吗 (Hao Ma)
(Vinyl Post)
New York bedroom synth-pop/Canto-pop duo Chinese American Bear deliver the absolutely gorgeously addictive single 'Hao Ma'. The gentle patter of the piano chords are bathed in the warmth of guitar strings with luscious lyrical tones weaving a classic, retro-pysch sun-kissed 3 minute melody. It's a delicate, uplifting and catchy ballad which has gone straight into my summer rotation, reminding me fondly of better days and fills me with feelings of hope for brighter days to come. – EH
---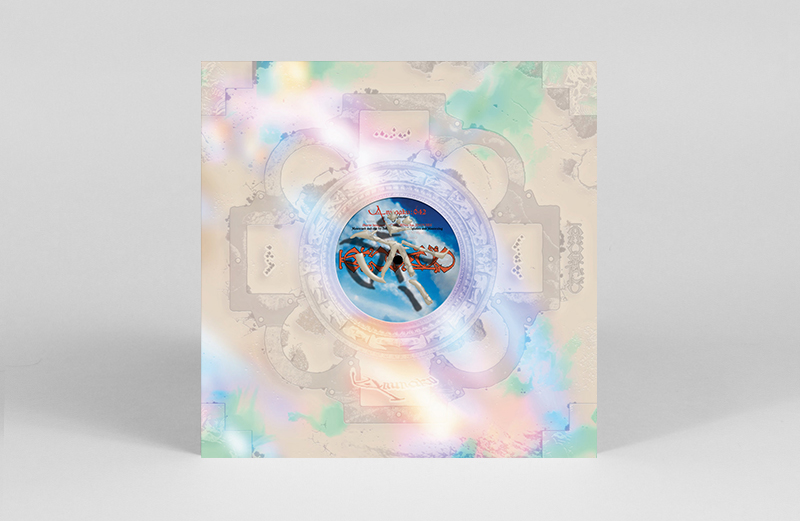 Anunaku
042
(AD 93)
Anunaku, aka TSVI, moves away from the anxious percussives of his Hyperaesthesia EP with object blue to explore more expansive, house-orientated terrain on 042. Looking to Roman and Gregorian chants, Italian poetry and trance for inspiration, the three track EP journeys through fluid, choral-infused house, ludic techno strains, and abstracted nocturnal emissions. The EP is accompanied by a poem, which effectively sums up the crux of its success: "from nowhere to the celestial vault, to galaxies and back…" — LR