Published on
May 17, 2013
Category
Artists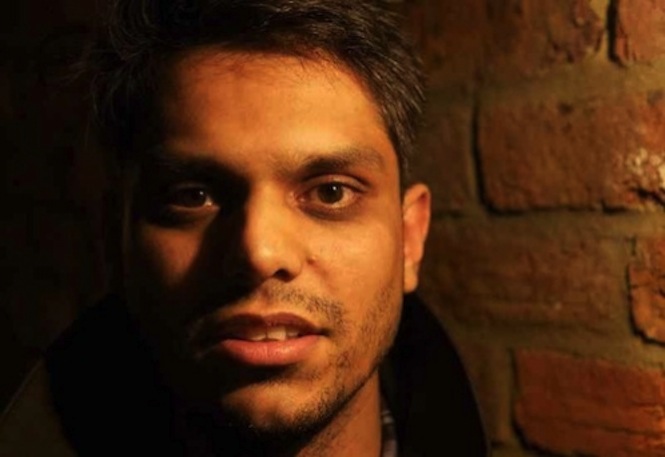 Born in 1977, Haroon Mirza is a London and Sheffield-based sound artist whose work involves manipulating turntables and audio equipment to create site-specific sound installations.
Recipient of the Silver Lion Award at the 54th Venice Biennale and the 2012 Daiwa Foundation Art Prize, Haroon Mirza attempts to isolate the perceptual distinctions between noise, sound and music and explores the possibility of the visual and acoustic as one singular aesthetic form.
The subject matter of his work pivots around socio-cultural systems such as religious faith or club culture and their relationship to music.
For his current project, Mirza shared sounds samples from the show on his o-o-o-o.co.uk website as the building blocks of remixes by established musicians, with Django Django drummer and producer Dave "Jellyman" Maclean and Nik Colk Void of Factory Floor.
The results were varied and fascinating, Jellyman taking the original material, which was cut straight to lacquer disc, to craft a drum heavy, percussive techno/dancefloor burner that bounces along with rapier-like syncopation. Flipping the emphasis, Factory Floor's rework deconstructs the whole lot into a raw and abrasive piece of experimental electronica that ticks over like a crocked life-support machine, laden with interference and post-industrial sleaze. You can listen to both below:
For more info and to order copies click here for the former and here for the latter.
For more info on Haroon Mirza's show at the Lisson Gallery, click here.
Check out photos from the Haroon Mirza's launch party at The Vinyl Factory Soho gallery here.
Mirza's work was also showcased at Frieze New York this year.