Published on
July 8, 2015
Category
News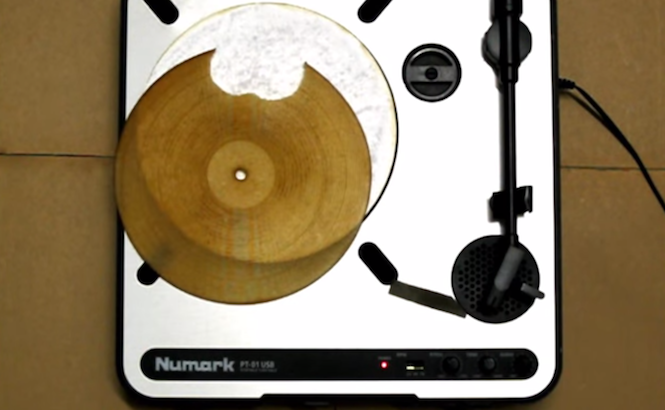 Someone has laser-etched a tortilla and played it on a turntable.
We've seen slabs of wood play Radiohead songs, music cut into ice, and records pressed in chocolate, but this one surely takes the biscuit. Inspired by this limited edition tortilla vinyl spoof from last year, Youtube user Rapture Records went one step further and actually attempted to etch a tortilla record with "The Mexican Hat Dance".
Recording the process from start to finish, they've even provided instructions as to how to make your own tortilla record, which plays back at 78rpm, but ends up tasting a bit rubbish.
You can watch the flour tortilla's journey from snack to playback in the video below, or watch the specially created tortilla vinyl speed test – which proves that dough sounds better at 78 than 45 – here.