Published on
July 8, 2015
Category
Features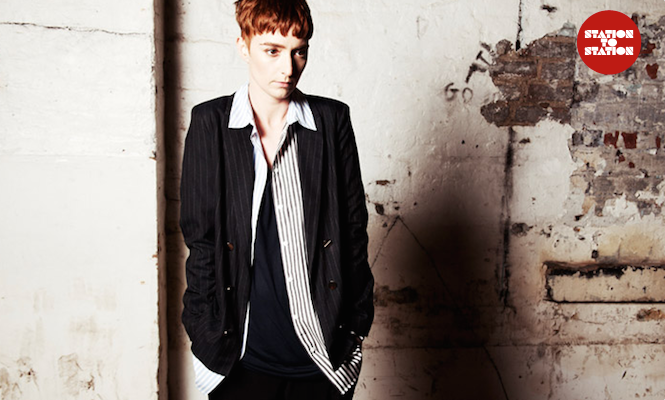 Doug Aitken's month-long, building-wide, art intervention at the Barbican is well underway. Here are five incredible events to catch this week.
Doug Aitken's Station to Station is a multi-disciplinary project that has descended on the Barbican for 30 days and nights. Building on Aitken's roaming 2013 project of the same name, which crossed North America by train, this latest iteration will transform the Barbican into a "living exhibition", drawing together a diverse fusion of international and UK-based artists from the world of contemporary art, music, dance, graphic design and film.
The lively programme of on-going events and unique one-off shows is spread across indoor and outdoor spaces at the Barbican. Head to the Art Gallery area to tune into performances and conversations and to witness resident artists in action, including Martin Creed and resident designer Fraser Muggeridge who will be printing sleeves for records as they roll off the press. Catch concerts in the Hall, watch film screenings in the Cinema, immersive yourself in yurt installations outside and don't miss the new interactive laser installation by Aaron Koblin and Ben Tricklebank in the Curve.
For the duration of the show The Vinyl Factory Recording Studio, also located in the Art Gallery, will be capturing performances from resident musicians and special guests. And over at the Silk Street entrance, the VF Press, our mobile pressing unit, will be pumping away as the music created in the space is pressed onto limited vinyl. You can see the whole process in pictures here.
No two days will be the same at Station to Station. And in light of this, we'll be supplying a guide to the programme with a weekly selection of unmissable events taking place somewhere in the Barbican.
We've made sure not to include performances that were already sold out at time of publication – well done if you've already got a ticket for Suicide: A Punk Mass – to list five free and/or ticketed events to catch in the next week.
---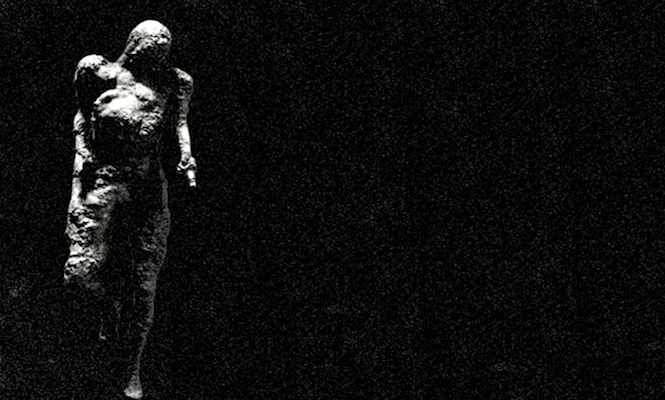 NTS Presents: Demdike Stare and Michael England / Herron and Anderw Lyster A/V show
9 July 2015 / 7.30pm
Art Gallery / £15 + booking fee
---
Following Beatrice Dillon and J.G. Biberkopf's tripped out A/V show in the gallery on the opening weekend, NTS return to curate a second night of projections and sound. This time Manchester-based production duo Demdike Stare pit their sinister post-industrial electronics against newly commissioned visuals by Michael England. Ample support will also be offered by meandyou's Herron in collaboration with Andrew Lyster.
---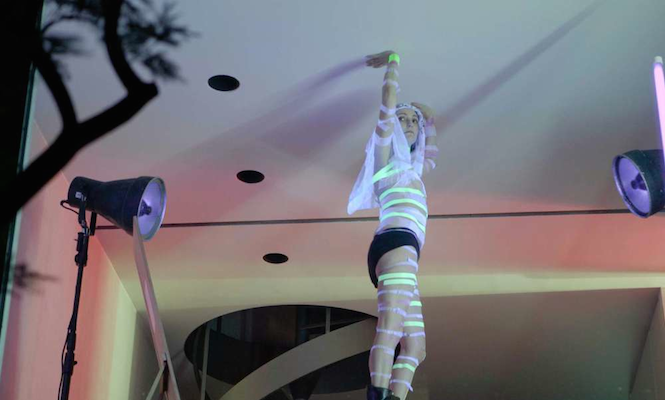 Exhibition (15) + ScreenTalk with Joanna Hogg
9 July 2015 / 6.30pm
Cinema 2 / £11.50 + booking fee
---
Slits guitarist Viv Albertine, and Turner-nominated artist Liam Gillick play D and H, a dysfunctional and childless couple. Unexplained, we join them in the middle of selling their extraordinary modernist house, which plays the third character in the film's triangle. Something has happened to this couple, and as the film progresses, we are shown, never told, the lasting effects.
After the screening, acclaimed writer and director Joanna Hogg is around for a chat.
---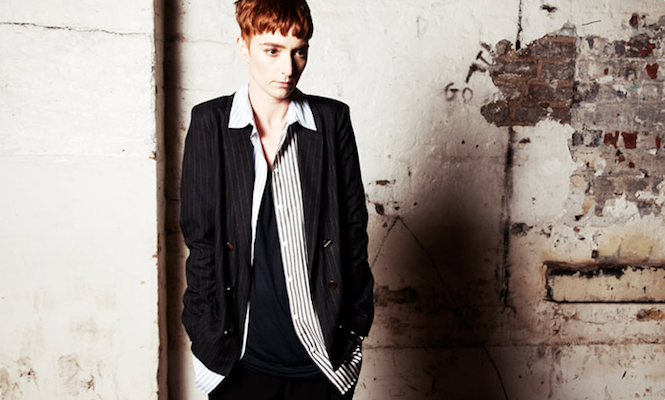 LoneLady: Retreat or Danger?
10 July 2015 / 7.30pm
Art Gallery / £15 + booking fee
---
Warp Records' Julie Campbell aka LoneLady continues the Manchester connection with an exclusive performance building on work developed at her Station To Station Residency this week. Finding a fitting home at the Barbican. Retreat or Danger? explores the brutalist tendencies in post-punk and synth music, inviting the legendary Stephen Mallidner of Cabaret Voltaire to collaborate alongside a host of other guests.
---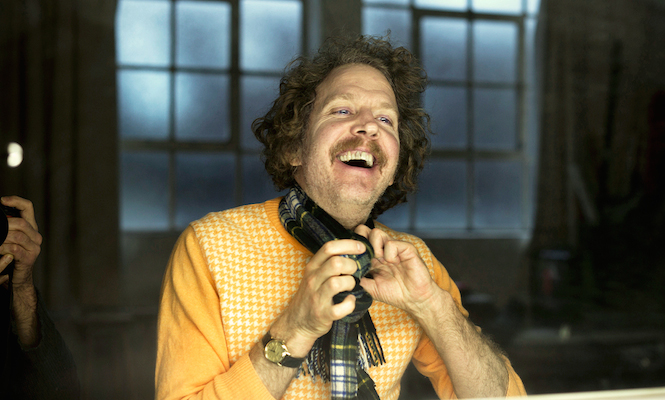 Martin Creed – Residency & Performance
11 July 2015 / 7:30pm
Art Gallery / £15 + booking fee
---
Drop into the Art Gallery this week to witness Turner-prize winning artist and musician Martin Creed in residency, rehearsing a new performance piece that brings together painting, music and choreography. The residency culminates on Saturday evening when Creed and his band perform the new work, created especially for Station to Station.
---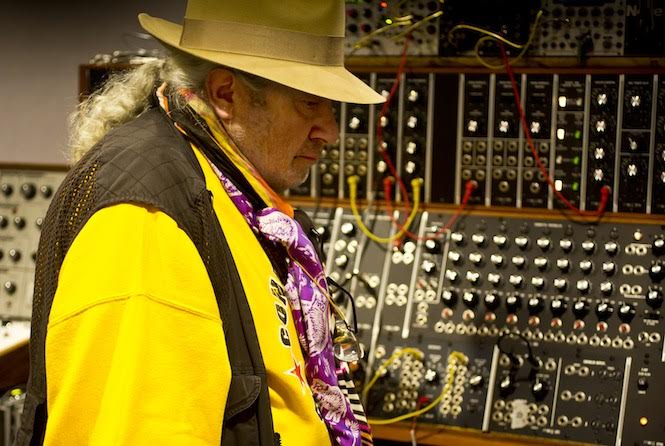 Charlemagne Palestine: INTERRVALLISPHERE II (in 3 parts)
12 July 2015 / 1-2pm, 3-4pm, 5-6pm
Art Gallery / Free
---
One for the tech heads and minimalists out there, legendary American composer, visual artist and performer Charlemagne Palestine joins the Station To Station bandwagon for a unique one-off performance for the Moog Soundlab UK. Handed a Moog System 55 analogue synth, Palestine will perform INTERRVALLISPHERE II in three parts at the Art Gallery over the course of the day on Sunday with visuals created especially for the space.