Published on
March 19, 2015
Category
News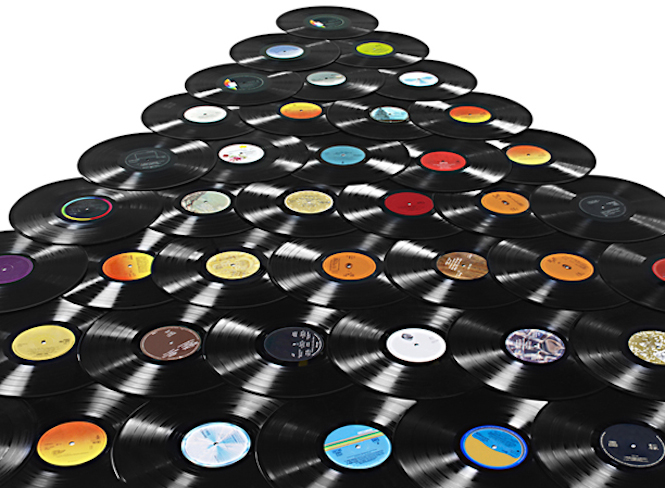 The Record Industry Association of America (RIAA) have released their annual roundup of record industry earnings, announcing that revenue from vinyl was up 50% in 2014.
Although total retail revenue was down from $7 billion to $6.972, a 0.5% change, the report points to promising signs in the industry, especially for streaming and vinyl.
The RIAA said the 2014 music industry revenue mix was more balanced between physical, digital and streaming sources than ever before.
Physical revenue amounted to 32% of the total, down from 35%. CD sales dipped 12.7% to $1.85 billion, though for the moment they still make up the largest category of physical products. Vinyl records, on the other hand, continued to shine, growing 49% to $315 million.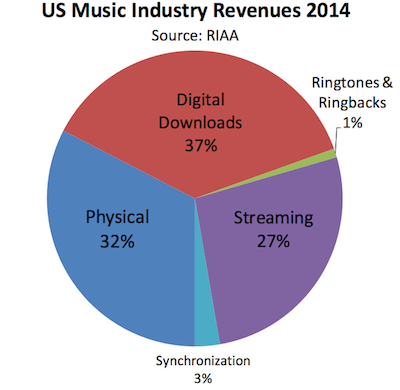 Revenues from permanent digital downloads fell 8.7% to $2.58 billion, but growth from streaming services more than offset that decline. Paid subscription services enjoyed a steady rise, growing by 25% and contributing a total of $799 million in earnings. Revenue from ad-supported on-demand services increased 34% to $295 million. And likewise revenue from services distributed by SoundExchange, such as Pandora, SiriusXM and other Internet radio providers, grew 31% to $773 million to complete a strong year for streaming.
Read the complete RIAA report here.