Published on
May 31, 2019
Category
News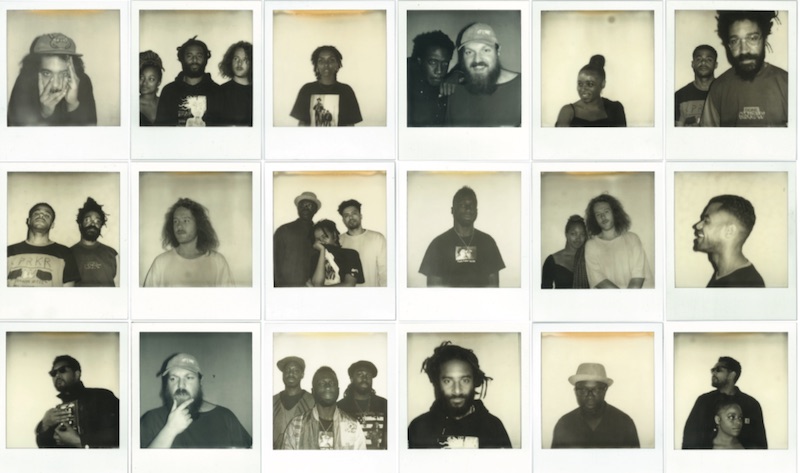 Anja Ngozi and Lonely Table's Lexy Morvaridi introduce the many aspects of this multi-facetted release.
Over two years in the making, Untitled has evolved to take on many forms. Initially born out of Morvaridi's personal relationship with Jean-Michel Basquiat's work and the way it confronted and subverted the latent structural prejudice and racism he experienced growing up, the project has grown into something far greater than the sum of its parts.
Working together with Anja Ngozi and realised in collaboration with The Vinyl Factory and the Arts Council, Untitled has brought eighteen musicians from different musical backgrounds together to create the seven tracks the make up with compilation. Bringing artists together with a sense of shared purpose, the project tapped into London's inter-disciplinary networks, bringing in photographer Fabrice Bourgelle to shoot the artwork, and Raimund Wong to provide the layouts on the gatefold vinyl release.
Crucially, the project also tapped into the potential for art and music to create lasting change in the communities from which it emerges, as Ngozi and Morvaridi worked with Ruff Sqwad Foundation and Spotlight to give a group of young people the opportunity to make music inspired by a visit to the Tate Modern, just as the (slightly) older generation has done on the compilation. You can read more about this specifically on the Lonely Table website.
Telling the story of how the whole project has come together, Ngozi and Morvaridi joined VF Editor Anton Spice to trace its journey and introduce the compilation as a whole.
Untitled is out now via Lonely Table, Anja Ngozi and The Vinyl Factory. Click here to order a copy and here to explore other features in and around Jean-Michel Basquiat published on VF to make the release.
---
Continue exploring Basquiat on VF:
Jean-Michel changed my life – Artists reflect on Basquiat's legacy
The making of Untitled – A podcast with Anja Ngozi & Lexy Morvaridi
Changed Streets Soundtrack – Lord Tusk's homage to Jean-Michel Basquiat
"I recharge his batteries": Jean-Michel Basquiat and Andy Warhol in pictures
Legendary DJ Justin Strauss on Basquiat's New York City
Dem1ns: Kwake Bass on the music and print crew flipping the script on collaboration