Published on
December 19, 2014
Category
News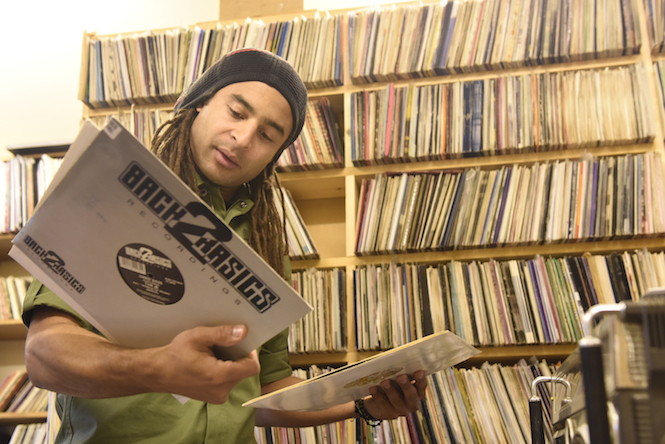 Following on from Joe Boyd's 'Record Box', dubstep legend Mala trawls through the John Peel collection to explore the history of UK sound system culture. 
The John Peel Archive launched its Record Box project earlier this year, in association with The Space, with the intention of finding out what's inside Peel's collection, and to provide the public with the historical and cultural context of this vast archive.
For the second Box, Mala was invited to spend a day digging through the collection, using his first hand knowledge to share the journey of UK sound system culture, from jungle and drum 'n' bass to the dubstep sound he pioneered. As Mala points out, John Peel was one of the first DJs on mainstream radio to broadcast the moody sounds coming out of Croydon over a decade ago. He also talks about his interest in vinyl and why he continues to cut dubplates to this day.
Check out Mala's Record Box to watch the 20 minute film that shows Mala exploring his musical roots plus you can hear music recorded from John's actual records and see high resolution images of the sleeves and file cards that accompany the records.
For a taste of what Mala dug out, here are five records from his Box: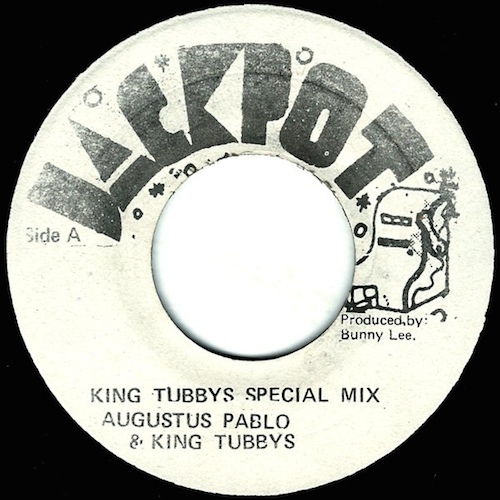 Augustus Pablo & King Tubbys 
King Tubbys Special Mix 
(Jackpot, 1992)
Mala: This 7" showcases Pablo's skill with the melodica, as he plays over a King Tubby dub of the Studio One classic 'I'm Just A Guy' originally recorded by Alton Ellis. The 'dub version' was usually reserved for the b-side of a single, which in many cases began to be more popular than the original version of the song, such was the skill of engineers like King Tubby and the subsequent impact the tracks had on dancefloors. These 'dubs' were mixed and engineered specifically to be played through their own sound system; It was the very start of dubplate culture, with musicians and DJ's making their own exclusive acetates, ensuring that they alone had the best sounds.
---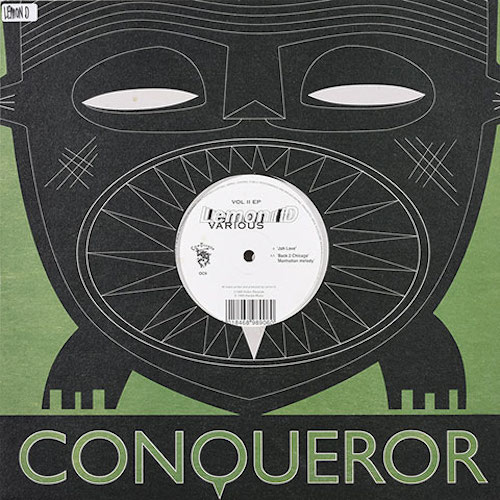 Lemon D
Jah Love
(Conquerer, 1995) 
Mala: Kevin King, AKA Lemon D, is a legend within the Drum and Bass community, an innovator of the style, mixing soulful melodies and heavy basslines with rapid fire amen breaks. The name Lemon D is a play on Le Monde, french for 'the world', which is the name King first used to DJ under. The reggae infused 'Jah Love' and the soulful nature of 'Manhattan Melody' are poles apart, showcasing the eclectic styles employed by tenacious producers such as Lemon D, who were keen to push the boundaries in all directions. The "Vol II EP" was released on Conqueror Records in 1995, before going on to release music on Metalheadz, Dread, and V Recordings amongst others. Then setting up Valve Records with another respected Drum and Bass musician and producer, Dillinja.
---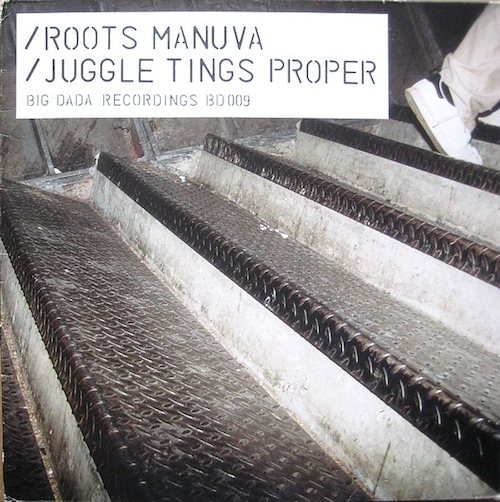 Roots Manuva
Juggle Tings Proper
(Big Dada Recordings, 1999)
Mala: 'Juggle Tings Proper' was the debut single for Big Dada Records by Rodney Smith, AKA Roots Manuva. His music was a blend of everything he was exposed to growing up in South London; hip-hop, dub and ragga all play their part. Such is his skill at representing his environment, The Times newspaper described him as 'the voice of urban Britain'.
---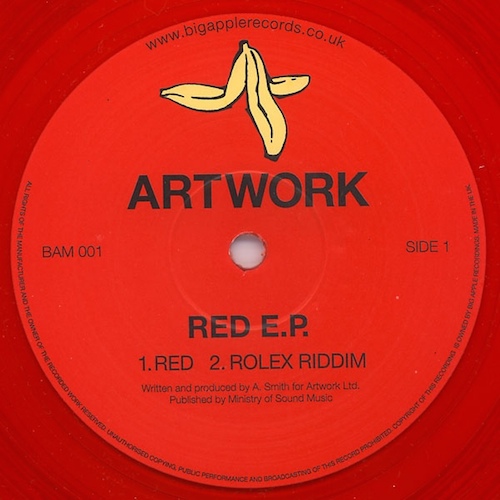 Artwork
Red EP
(Big Apple, 2002)
Mala: This was the first release on Big Apple Records, the record shop and label that became pivotal in starting and shaping the substep scene. 'Red' is a classic example of dubstep as it was beginning, before it was even known as dubstep, its jittery 2-step rhythm entwined with unrelenting bass riffs to make it an early dancefloor favourite, helping to set the tone for the movement whilst it was still in its infancy. Artwork, aka Arthur Smith, could be cited as an unsung hero of the scene, managing to stay relatively anonymous whilst exerting a great deal of influence, until he started Magnetic Man with Skream and Benga that is.
---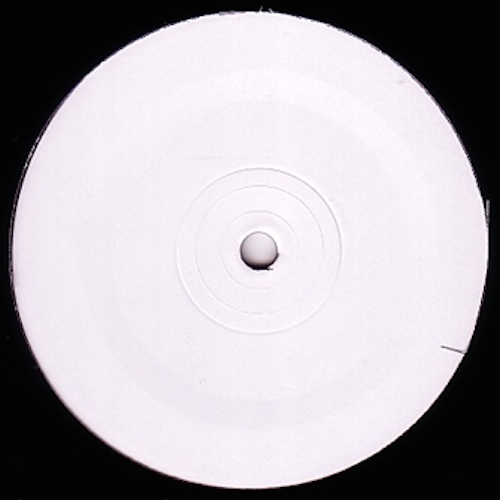 Loefah
Twisup
(DMZ, 2004)
Mala: When Big Apple Records ended, DMZ Records began, allowing Digital Mystikz & Loefah further freedom to express themselves with their music. They started the DMZ club night, which became known for it's exceptionally deep bass sound and welcoming attitude, making it one of the most popular and influential club nights in the scene. Whilst its popularity enabled their self sufficiency, their approach set them apart; taking elements of dub, roots, reggae, jungle, garage, and developing a sound that felt fresh and new with all the familiar pieces.
---
Visit Mala's 'Record Box' to explore more of the records he found in John Peel's collection.