Published on
July 21, 2020
Category
News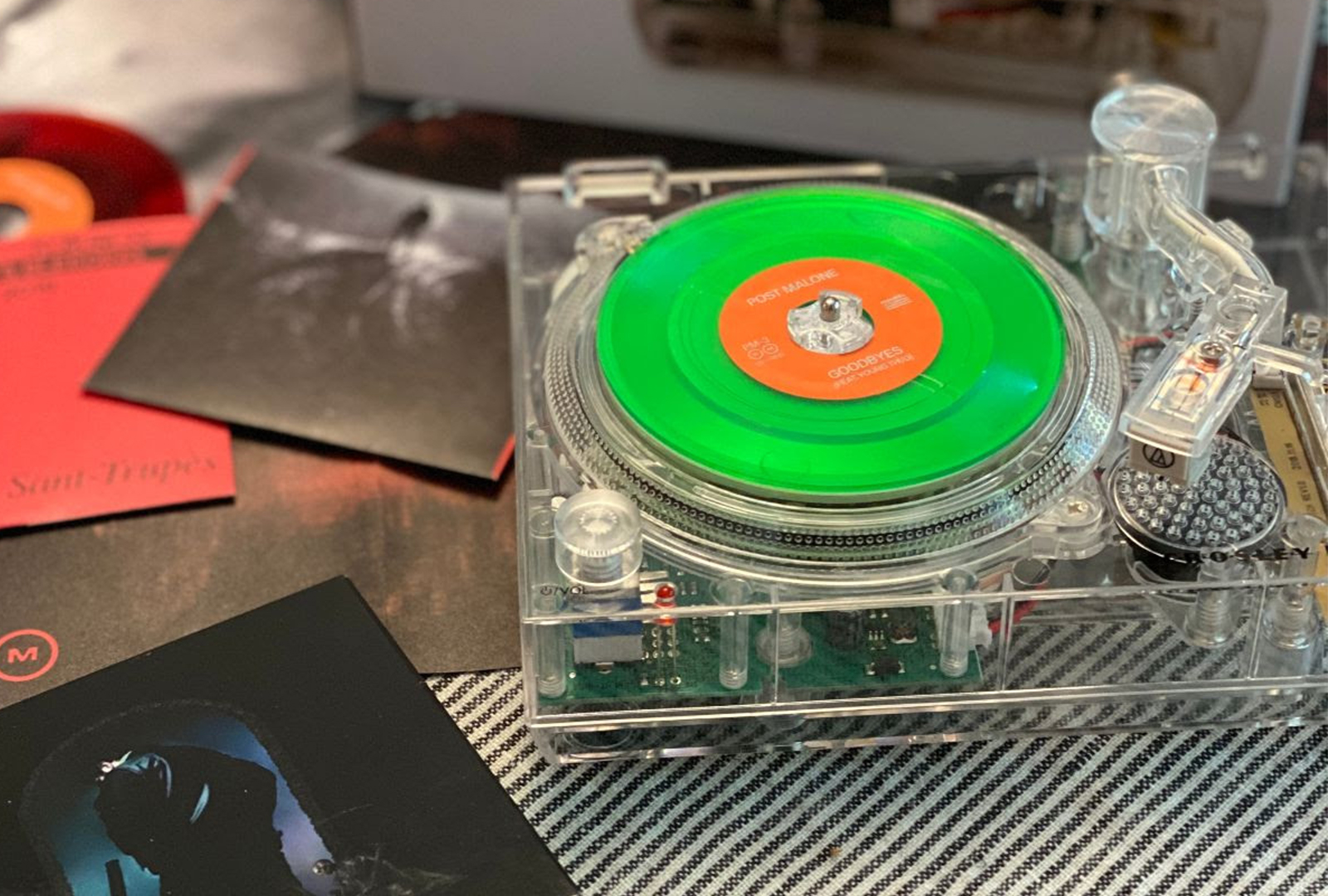 Released for RSD 2020.
A new translucent miniature turntable is being released to coincide with Record Store Day 2020's 8th August drop day.
The tiny turntable, which is called an 8-ban record player and plays 3-inch vinyl – is a cult device in Japan, and can hold up to four minutes of audio.
Created by Crosley and retailing for $70, the record player features an audio-technica needle, powered by USB or battery, with pitch control and a dust cover.
It follows the release of the company's grey miniature turntable to commemorate Record Store Day 2019.
The miniature deck also includes two 3″s by Post Malone – 'Goodbyes' on red vinyl and 'Saint-Tropez' on green vinyl; standard black vinyl versions of 'WOW' and 'Sunflower' will be available for purchase separately.
Head here for more info.