Published on
April 20, 2017
Category
News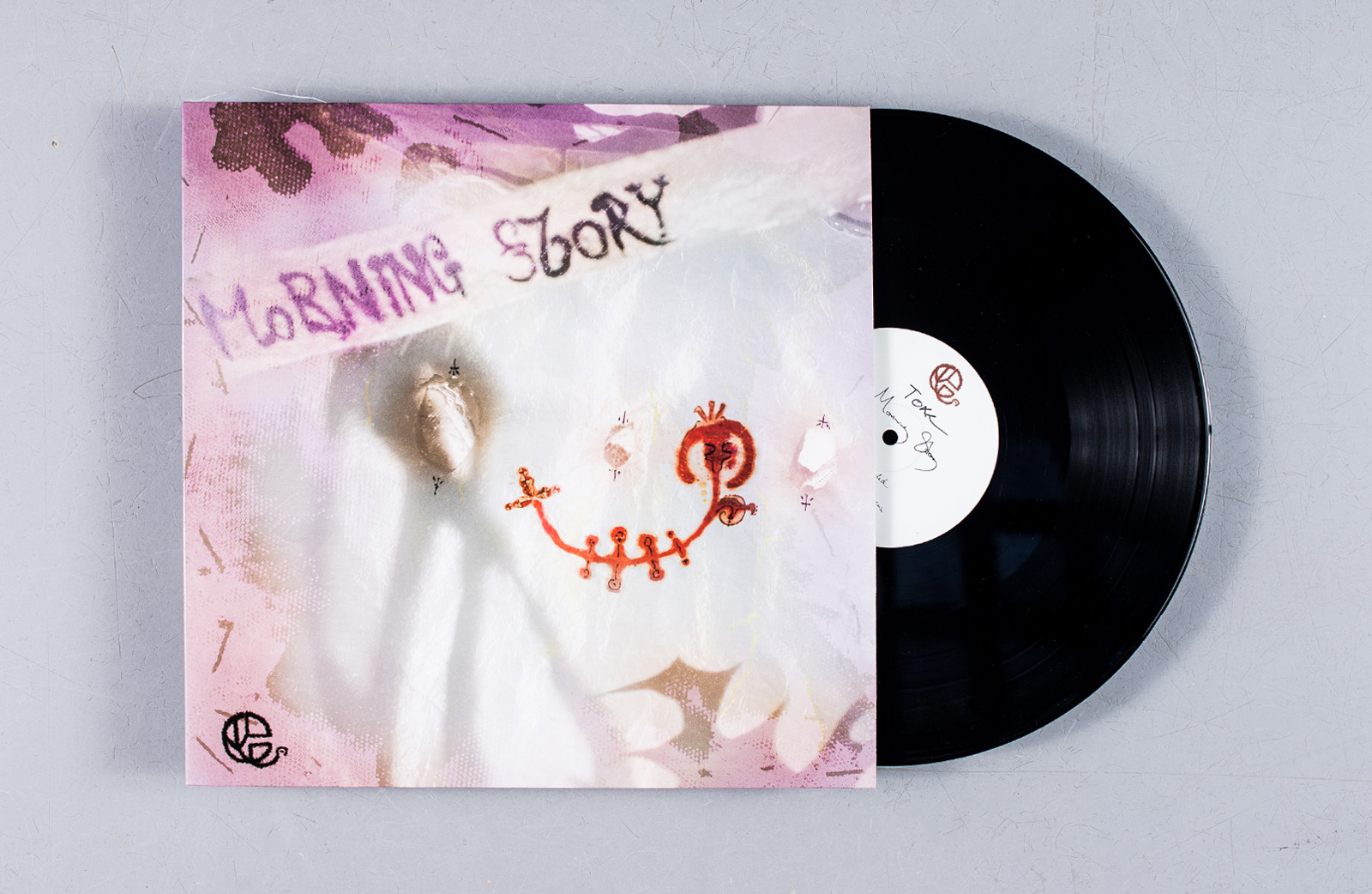 Love-torn, stomach-churning tales.
Swedish musician Toxe will present an experimental audio-visual work, Morning Story, via The Vinyl Factory next month.
Created in collaboration with the artist Niclas Hille, the film will be released online whilst music from the project will drop as a limited edition EP as well as digitally.
"The story grew around the process of me moving out, leaving the country, creating a new home," says the 19-year old who, fresh out of school, recently relocated to Berlin.
"And how it all felt similar to the feeling of me as a kid building debris huts in the forest, pretending to be a grown up. How this process was happening so fast like I just woke up all sweaty in a new place without knowing how I got there. A morning story, really freaky, pretty, fresh and surreal."
The Swedish musician's debut Muscle Memory was released to acclaim on Staycore in 2015, clashing boulder-heavy rhythms against intricate details and love-torn melodies. The EP's 'Determina' was one of FACT's top club tracks of the year.
Elsewhere, Toxe has deconstructed Britney Spears in 'Xic' for Halcyon Veil and with 'Still Life' (co-produced with Mechatok) she caught the attention of KENZO who used it as a score to their FW 2016 prints' presentation. She has also performed alongside Arca and is hotly tipped by Dazed, Fader and Noisey.
Alongside the film, Morning Story will be released in a limited run of 300 copies on 5th May – place pre-orders here.
'Till then, hear Toxe's stomach-churning Fader mix, which features material from Morning Story: