Published on
October 30, 2020
Category
News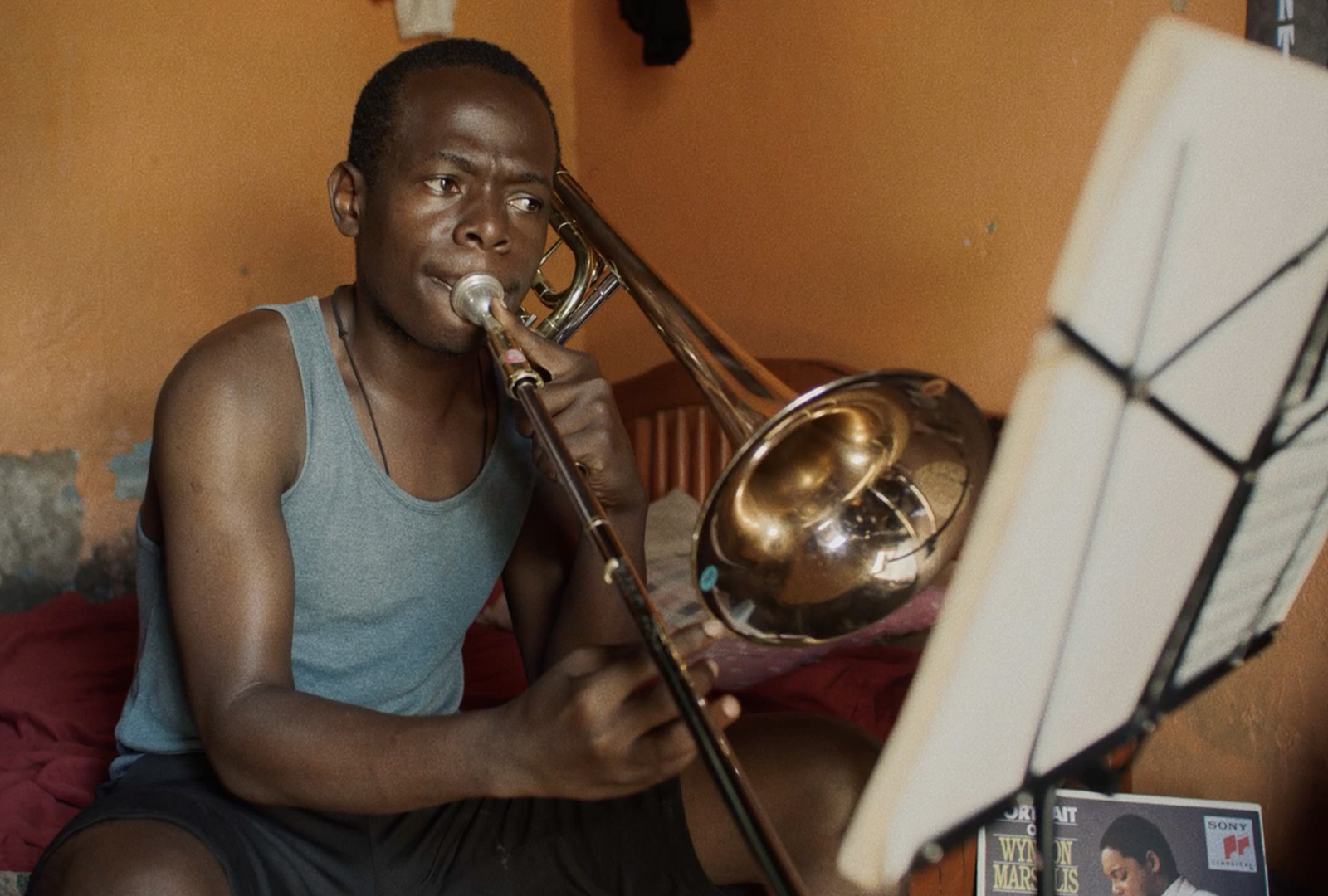 With behind-the-scenes footage of their first international tour, and rehearsals with Wynton Marsalis.
A new film called TOPOWA! Never Give Up tells the story of 12 young musicians from Kampala's Katwe area who are in a band together.
Musicians featured in the film were part of programmes at Brass for Africa – a charity that provides music education for disadvantaged children and young people in Uganda, Liberia and Rwanda.
The group is formed of: Namugera Julius, Nabakooza Sumayya, Kamukama Tadeo, Mugisha Gilbert Bens, Kibuuka Ivan, Bagumirabingi Joseph Best, Bogere Emmanuel, Akampulira Bruce, Mwebe Julius, Nangobi Sharon Brenda, Nyombi Micheal Feston, and Ssegawa Disan.
The film begins by telling the stories of the musicians in Katwe, before following them as they embark on a UK tour, which includes rehearsals with Wynton Marsalis as well as a performance at London's iconic Ronnie Scott's Jazz club, and a residency at Cheltenham Music Festival.
Throughout the documentary, TOPOWA! ultimately highlights the life changing power of music.
TOPOWA! is making its UK premiere at the Raindance Film Festival 2020, which is taking place online from 28th October through 7th November 2020.
Phix Film has also launched a crowdfunding campaign to raise funds in order to pay for further post-production costs.
Head here here to donate, and here to check out Raindance Film Festival 2020.