Published on
July 24, 2015
Category
News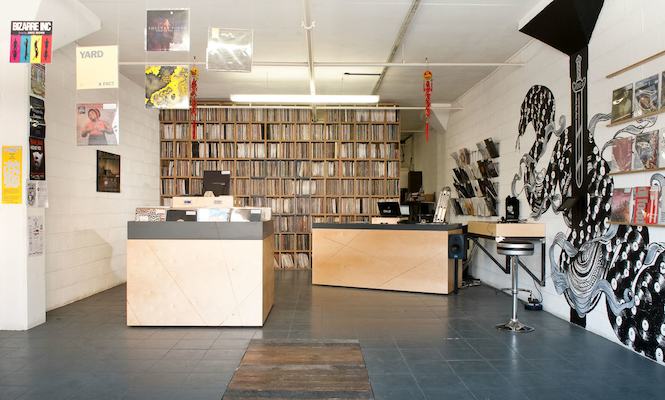 Even BBC Radio 4 want a piece of Hon's haul.
Earlier this week, we broke the news that east London record shop Vinyl Pimp had uncovered an unprecedented personal collection of 24,000 classic dance records. While it's not unheard of for second hands dealers to get their hands on huge quantities of records, what make's this find so special is the concentrated nature of the material: hip hop, house and techno from strictly between 1983 and 1993, or as Hon describes it, a dance music "time-capsule".
Bought for just £10,000, the collection was packed into boxes and driven back to London from Chelmsford. Hon estimates it weighs up to 4.8 tonnes – heavy enough to mobilise BBC Radio 4's Today programme to head over to Vinyl Pimp for an interview about the discovery and to hear a few choice cuts.
Listen to the interview (including our favourite quote… "Acid Trax on Radio 4… That's gonna hurt some people") below.