Published on
April 17, 2014
Category
News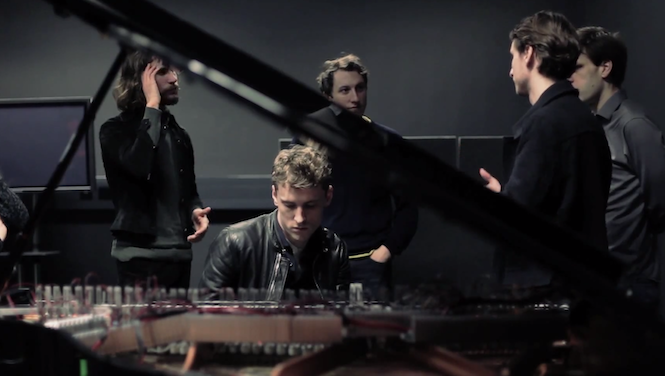 Guest performers invited to play the band's motion-sensor Magnetic Resonator Piano (MRP) this weekend to include Sampha, East India Youth and Charles Hayward.
Open to the public this week, These New Puritans' groundbreaking Magnetic Field installation will become the ad hoc venue for a series of unique shows on Friday 18th and Saturday 19th April, with the band inviting a stellar cast of musicians to try their hands at performing with their motion-sensor controlled Magnetic Resonator Piano.
Check out the full line up below and click here for further information on how to visit Magnetic Field at the Vinyl Factory space at 180 The Strand.
Guest performances:
FRIDAY 18th APRIL:
2pm – James McVinnie
3pm – Andrew McPherson (talk by the inventor of the MRP)
3:45pm – Scanner
4:30pm – Halls
SATURDAY 19th APRIL:
11:30am – East India Youth
1pm – Charles Hayward
1:45pm – Sampha
2:30pm – Steve Beresford
3:30pm – Gwilym Gold
4:30pm – Tom Rogerson (Three Trapped Tigers)
OPEN TO PUBLIC 15–19 APRIL 2014
15–18 APRIL ~ 12pm–7pm
19 APRIL ~ 11am–5pm
Free Entry
You can watch our short video with These New Puritans and Andrew McPherson explaining just how this one-of-a-kind instrument works below: