Published on
October 21, 2016
Category
News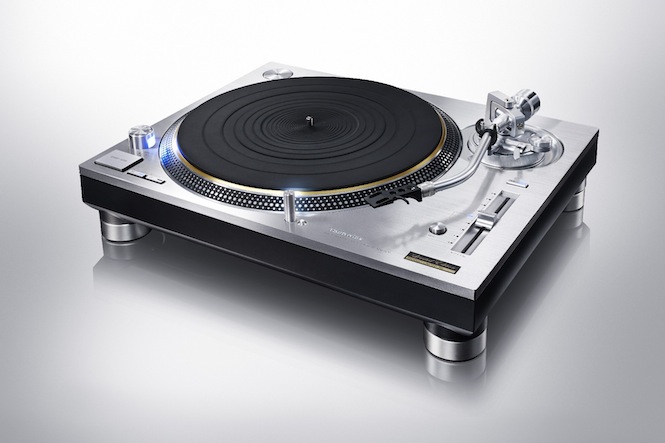 And the Germans have first dibs.
Update 26/10: The Technics SL-1200G is now also on sale in the UK for £2999. Visit Richer Sounds or Sevenoaks to order yours now.
---
It's been over a year now since we were first treated to an ambiguous image of what looked like a minimalist hotplate purporting to be the second coming of the world's most feted turntable. Thankfully, the saga appears, finally, to be drawing to a close.
No longer a silvery mirage, Technics Germany has revealed via its latest newsletter that the deck is finally available to buy from German retailers, making "no compromises" in favour of the "ultimate musical experience."
Yet to be announced officially in the UK, early adopters and Germanophiles can find their nearest stockist here and get ordering.
Unsure why this is exciting? Here's a quick recap: Teased in August, unveiled in January, and derided by March, the new Technics SL-1200 turntable has had a rocky year. First the limited edition SL-1200GAE sold out quicker than the a-side of a Brain Eno LP, then, finally in September 2016 we were assured that the standard edition was due, and all the while, cries rang out about the $4,000 price tag being totally out of whack with your average bedroom DJ's pocket money.
That's of course because this Technics was never meant to be just a DJ turntable, rather a high-end direct drive performer for a somewhat more solvent audiophile consumer. It's so classy in fact, Abbey Road even nabbed a couple for their mastering suites.
You can read our full analysis of the new Technics SL-1200G deck here.